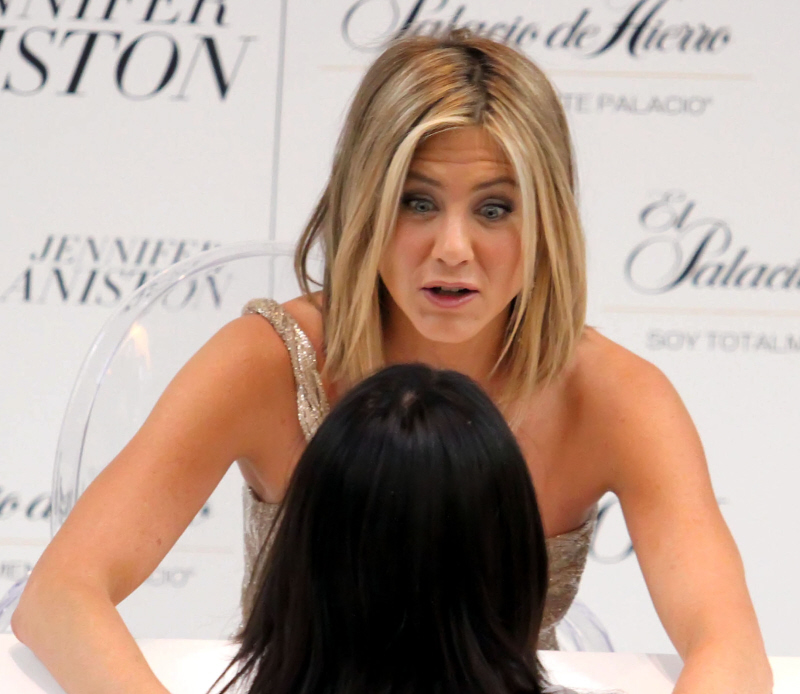 Last week, it seemed like Jennifer Aniston was "rolling out" a brand-new boyfriend coincidently timed for her promotional duties for Horrible Bosses. X17 and People Magazine both got "scoops" that Aniston had gone out to dinner with Justin Theroux, that he had been at her LA home, they went to dinner, and then they returned back to her place. A source told People Magazine, "When Justin is in L.A. from New York, he and Jen have spent a lot of time together lately… Jen was in a great mood and seemed happy to take Justin to her favorite restaurant. They seemed happy and were flirty, but didn't act like a couple." They also claimed that Aniston had been spotted at the Marmont, visiting Theroux. It all sounded pretty solid as far as publicity-driven fauxmances go.
And then, just hours later, Us Weekly got a blistering denial from Aniston's rep: "What X17 neglected to mention was that there were three other people at the dinner. It was a friends dinner." I put on my Aniston tin-foil conspiracy hat – why the big rollout to People only to do a big denial to Us Weekly? My theory was that it was just the old ploy of getting attention by starting a rumor only to deny it. CB thought that maybe Theroux wasn't into the whole Aniston thing, and maybe threatened to deny it himself. Days later, even more reports came out about the time Theroux and Aniston were spending together – apparently, they spent the whole weekend hanging out (May 20, 21, 22). They were spotted together at Universal Studios, then Justin was seen entering Aniston's house, and then Justin met Aniston for lunch the next day. Hollywood Life quotes yet another source: "These two are jumping into this head-first. They're together all the time. But they sneak around and do everything they can not to be photographed together. Jen doesn't like her relationships to go public before she's ready." Now Star Magazine/Radar has an interesting piece which includes an interview with Justin Theroux's GIRLFRIEND's mother. WTF?
Jen Aniston and Justin Theroux? Not happening. Who says so? The mother of Justin's gorgeous long-time girlfriend, stylist Heidi Bivens! Speaking exclusively to our friends at Star, Marilyn Bivens said Theroux, 39, and Aniston, 42, are just FRIENDS.

"It's not true at all," Bivens said.

"That's from Justin's own mouth. He said he was with her at a dinner party with a lot of other people. It's been just a big, big misunderstanding — and you can take that as the truth."

Aniston and Theroux's supposed relationship was said to be getting serious after the pair spent the entire weekend together. According to shutterbugs, Theroux visited the single Aniston at her home last Friday, before having lunch at The Beverly Hills Hotel on Saturday.

Jennifer then threw a small party at her house on Sunday with the actor and a few other close friends in attendance. But as for her daughter's lasting relationship with Theroux, all Biven would say was: "As her mother, I don't feel comfortable commenting on my daughter's personal life. That's her business."
[From Radar]
This is all so weird to me. Is this a PR ploy gone bad? Or was this how it was supposed to play out? Or did X17 and People Magazine honestly – and with zero help from Aniston's people – bungle the story? Does Justin really have a girlfriend? If he has a girlfriend, are he and Aniston doing it on the downlow? So many questions.
By the way, for me, Justin Theroux will always be the premature ejaculator from Sex & the City. ALWAYS.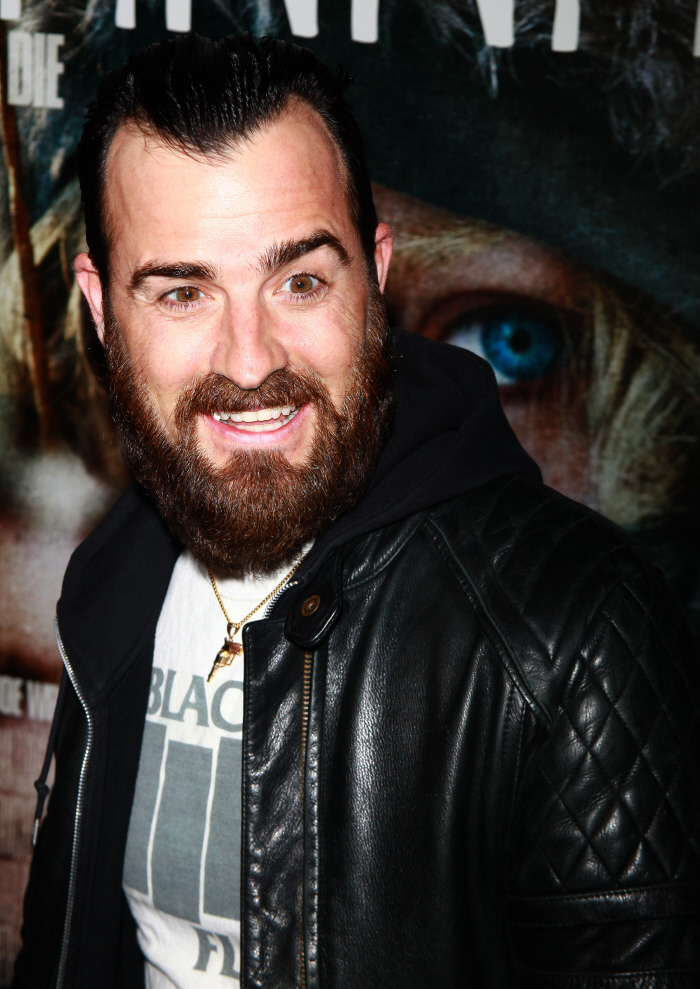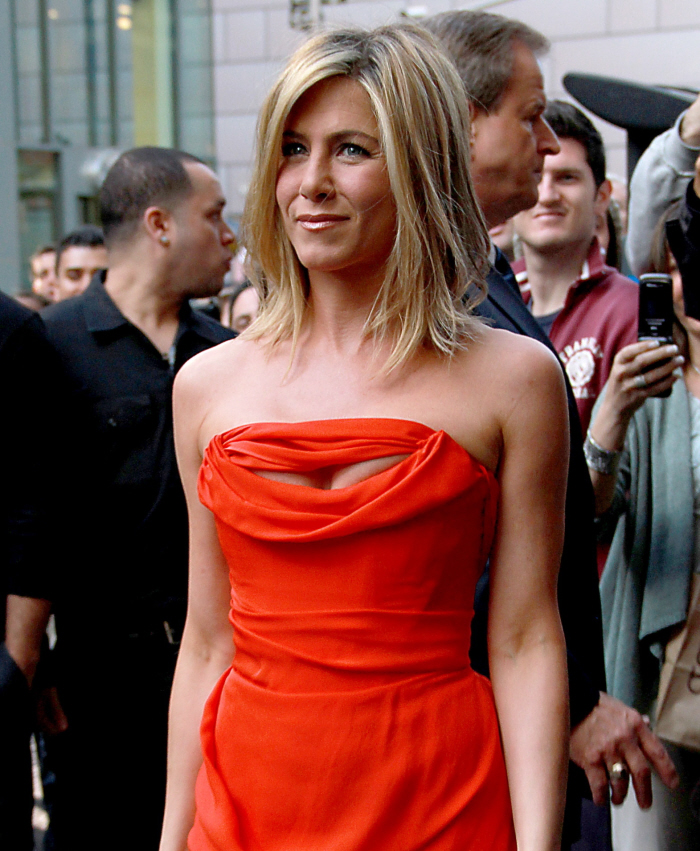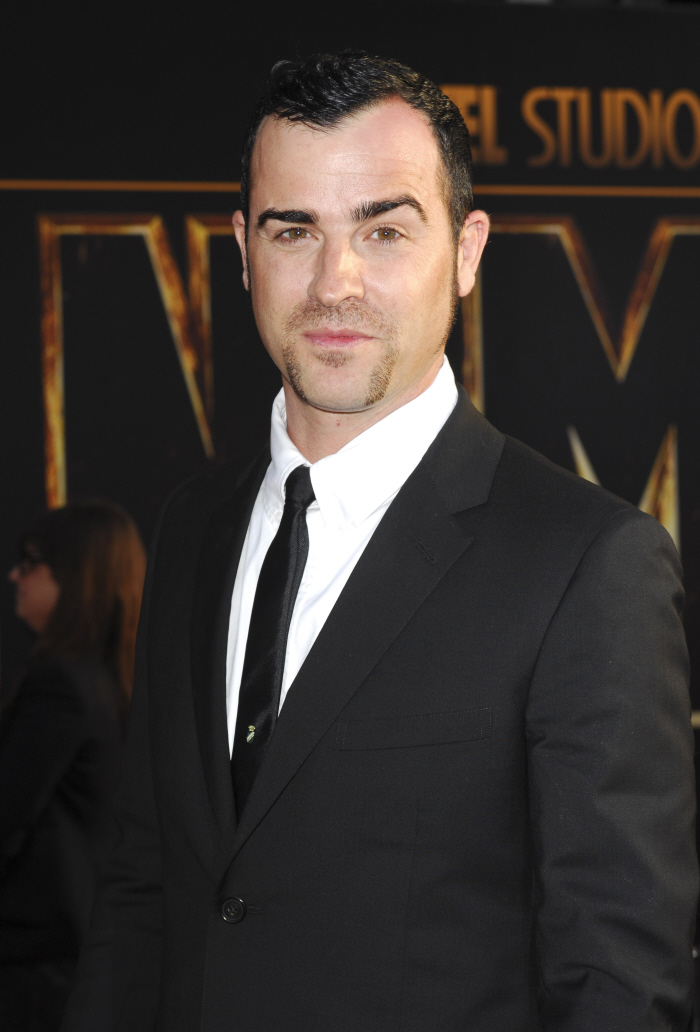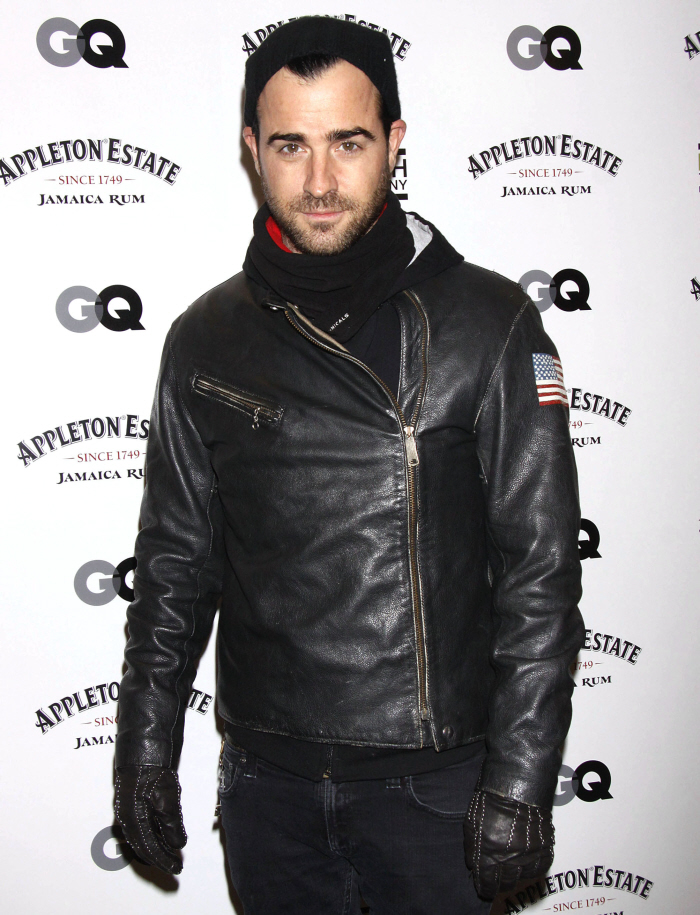 Photos courtesy of WENN.