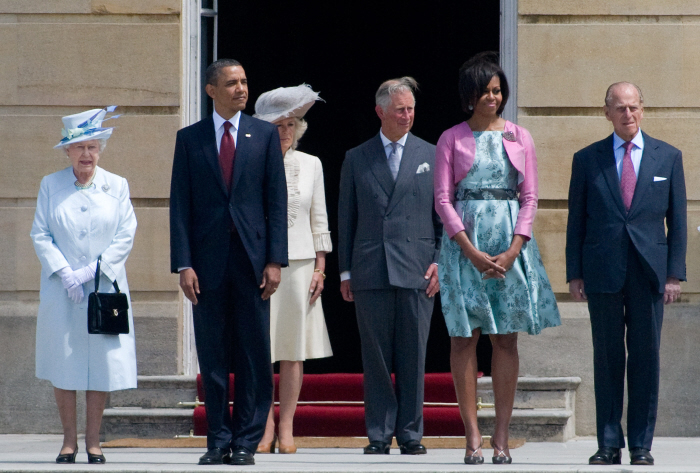 I saw this video about an hour ago, and it has made my day. It is ridiculous!! You put Pres. Obama in England, amongst the royal family, and he turns into a Bush-style gaffe machine. Okay, here's the set-up: The Obamas are in the midst of an official state visit to England, and England has pulled out all of the stops for them. The Queen and the Duke of Edinburgh (and the prime minister and his wife) set up meetings and photo ops throughout the day yesterday, including the one with the Duke and Duchess of Cambridge (Will and Kate). Last night, the Queen hosted a major state dinner for the Obamas. Like with every state dinner, the visiting head of state is required to give a toast to his host, in this case, the Queen. What the president is NOT supposed to do is shout his toast OVER "God Save the Queen". That would be like the Queen belching through "The Star-Spangled Banner". So, here's the video… I've already watched it five times and I laugh every time. The look that the Queen shoots the president is HILARIOUS.
The Queen is not amused. And she can turn presidents into humbled schoolboys with just an icy royal glare. CB and I were debating this – I find it hilarious, she kind of feels bad for Obama. It's true that there's a massive amount of protocol that goes along with these state visits, and it's very easy for any leader to make a gaffe, and besides that, what does it hurt the Queen to have her royal protocols shaken up a bit? I do think Obama had the decency to be genuinely embarrassed, so there's that. But he's still the dude who shouted his toast OVER "God Save the Queen". Which is hilarious.
In addition to this gaffe, look at how President Obama signed the Buckingham Palace guest book (courtesy of Gawker):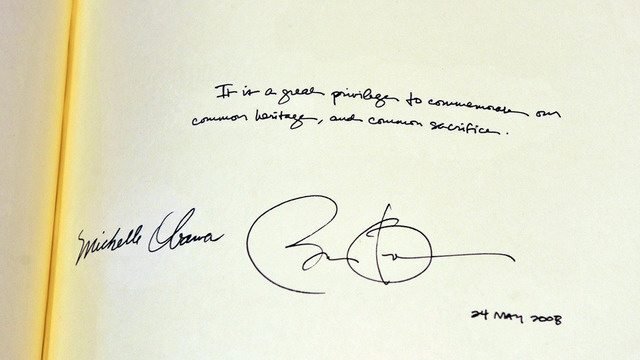 2008?!!?!? I feel bad when I write "2010" still.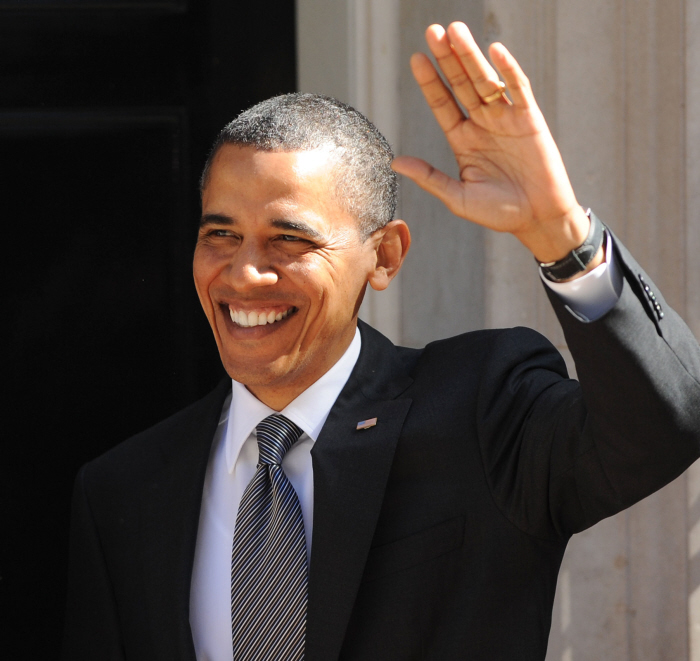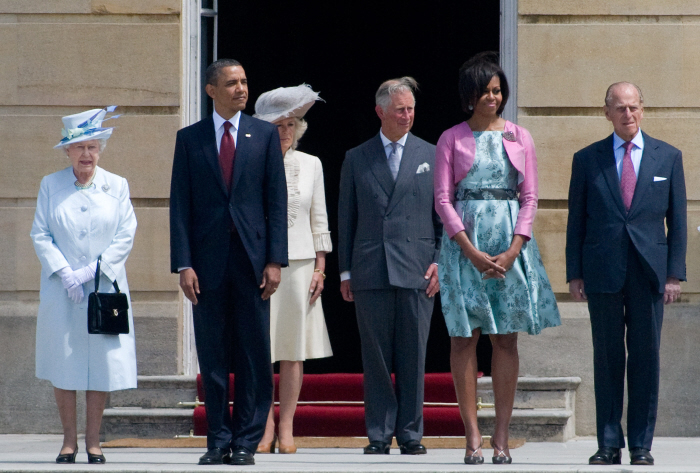 Photos courtesy of WENN.