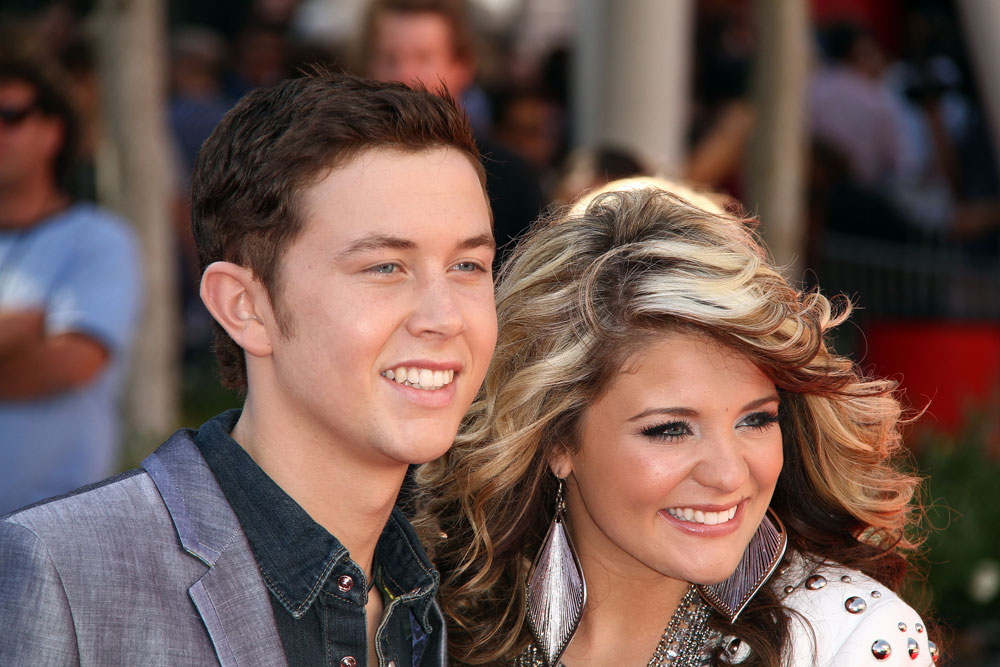 American Idol winner announcement
Country crooner Scotty McCreedy, 17, was named the American Idol last night to conclude the show's tenth season. Lauren Alaina, 16, was the runner up. Both teens were country singers from the south. There was a lot of drama ahead of the finale when Alaina lost her voice temporarily, but she pulled through and was able to compete, ultimately coming in second.
Doesn't it seem like we just welcomed Jennifer Lopez and Steven Tyler to the American Idol judges table? That Randy Jackson just said that Jacob Lusk gave one of the best-ever performances on the Idol stage? That they just saved Casey Abrams from Top 11 obscurity? That J.Lo just wept over Pia Toscano?

But heading into Wednesday's Idol finale, the only opinion that mattered belonged to "America," which was tasked with choosing between Lauren Alaina and Scotty McCreery, both cutie-pie teens with country roots and aw-shucks charm.

We can't speak for the passage of time, but we can say that a record 122.4 million votes were cast last night in favor of…

Scotty McCreery, 17, became the fourth fellow in a row to win American Idol. Upon hearing the news, the teen from Garner, N.C., burst into an ear-to-ear grin that wouldn't quit and was immediately enveloped in a bear hug from his runner-up. (And did they share a quick smooch on the mouth? Cute!)

"It's been a year since Lauren and I tried out," Scotty said in disbelief. "We've been together since day one and we're going to stay together. Never in my wildest dreams…I've got to thank the Lord first, he got me here."

That, and millions of fans who were probably won over by his booming voice and baby face from the get-go.
[From E! Online]
I've only watched about three episodes of American Idol this season, and I've found Scotty really cheesy. He's got a great voice but he lays on the charm so thick and he's always curling up his lip. I've heard that he's curbed that sneer since the beginning, though. Lauren was a more versatile singer by far, but I guess people liked what Scotty was selling, and boy did he sell it.
There were plenty of performances last night. Beyonce, Bono, Carrie Underwood, Lady Gaga, Tony Bennett, Judas Priest and Gladys Knight were among the acts, and many of them were accompanied by this season's contestants. You can see the videos of the performances here, with a song from Scotty and Lauren each below.
We also have some pictures from the finale. Check out J.Lo's ridiculous jumpsuit. There are also photos of this year's contestants Naima Adedapo, James Durbin, Jacob Lusk, Pia Toscana, Paul McDonald and Haley Reinhart. Past contestants Sanjaya Malakar, Jason Castro, David Archuleta, Carrie Underwood and Adam Lambert are also shown. Adam and his boyfriend look like they're auditioning for a stage version of Nightmare before Christmas.
Scotty McCreary – I Love You This Big

Lauren Alaina – Maybe it was Memphis

Photo credit: Juan Rico/Fame Pictures