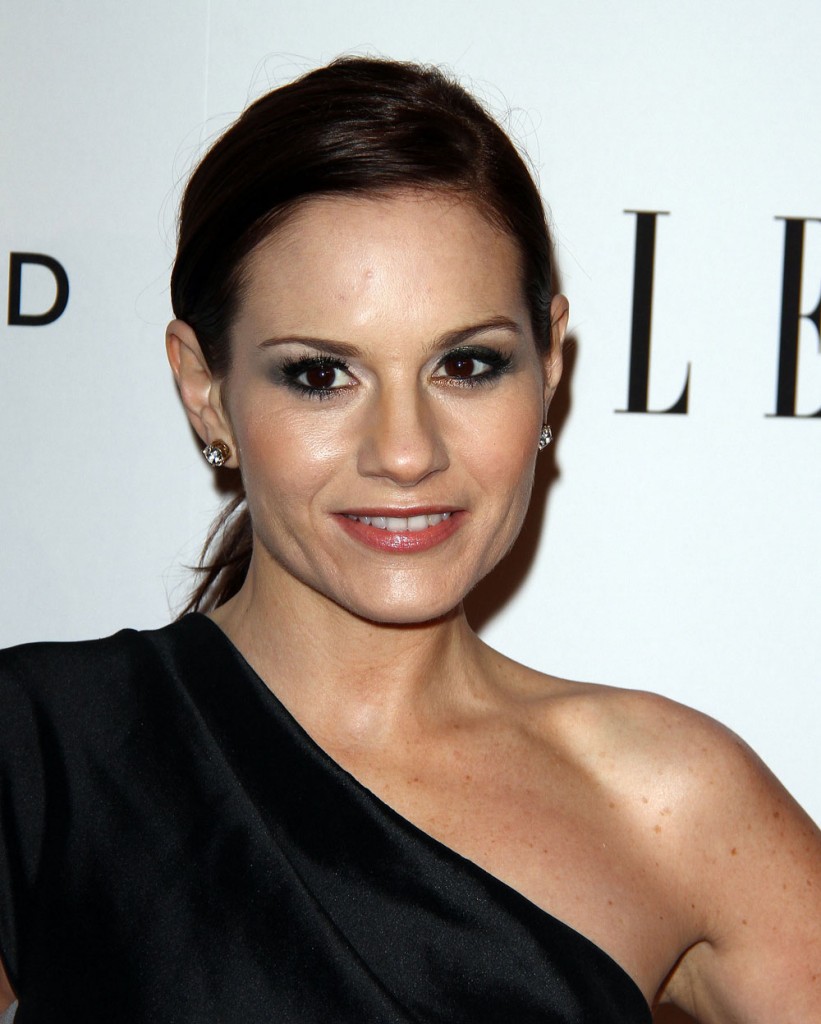 Former American Idol judge Kara DioGuardi used to be roommates with Paula Abdul back before Idol. The way Paula and Kara explain it, Idol Producers brought Kara in without knowing that the two were old friends. Kara has spoken in the past about how she suffered from a binge eating disorder around the time she was living with Paula. Paula noticed it, and just made it sound like Kara would wake up in the middle of the night and sleepwalk and eat. Maybe that's how Paula made sense of the situation when a bunch of food went missing the next day.
Anyway Kara told a story on the George Lopez show about how she found some small brownies in Paula's fridge, ate them and got really high. She called an ambulance later when she felt strange, never realizing that there were some drugs in the dessert. It must have been more than just pot because she had hallucinations and had to be hospitalized for a few days. It turns out that the brownies were left the freezer after someone brought them to Paula's house during a party. The maid took them out to thaw, ate one too and had to be hospitalized:
Appearing on "Lopez Tonight" on Wednesday to push her new show, "Platinum Hit," DioGuardi, the short-lived "Idol" judge, told the host about a certain baked good she ingested while Abdul was on vacation. Let's just say chocolate wasn't the featured ingredient in the treat.

"There were these, little nuggets, little, you know, take six, not a lot. Six hours later I was like, 'heeeey, what's going on?'" DioGuardi remembered. "I fell out of bed, on the floor, I stumbled downstairs and I was like, 'I ate too much.' And the ambulance comes and is like, 'this b*tch is as high as a kite.'"

The end result? Three days in the hospital, hallucinations and IV fluids. But it could have been worse.

"The maid took them out, she was in the hospital, I had six, I almost died," she said.

But no worries: the brownies didn't belong to Abdul, she said; instead, a friend had left them there after a party. What were actually in those brownies, though, remains unknown.
[From Huffington Post]
That sounds awful and like one of those stories that's only funny years later when you retell it.
Kara also told a story about how a friend introduced her to Steven Tyler and she got him the job on American Idol. It sounded realistic and not like she was bragging about it. She just said a friend of hers brought Tyler over to her house, they were jamming together and she asked Tyler if he ever considered Idol.
Kara has a new songwriting competition show on Bravo called Platinum Hit that premieres on Monday. There are reality shows centered around just about every career and industry, so why not songwriting? That's not to say I think it will be a hit.
Here's the video of Kara on The George Lopez Show. The pot story starts at 4:30.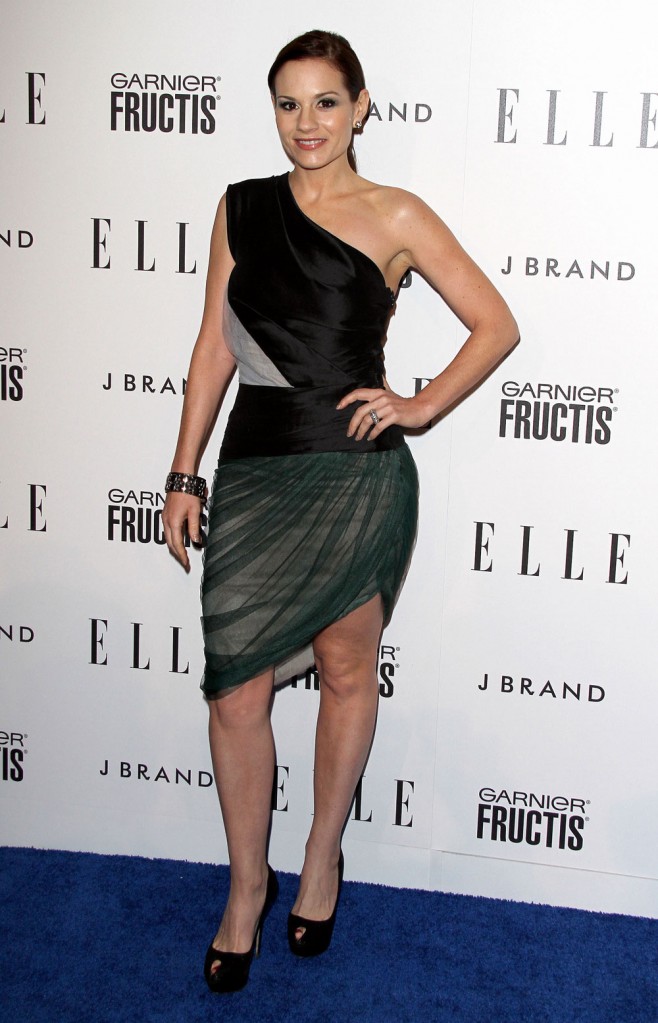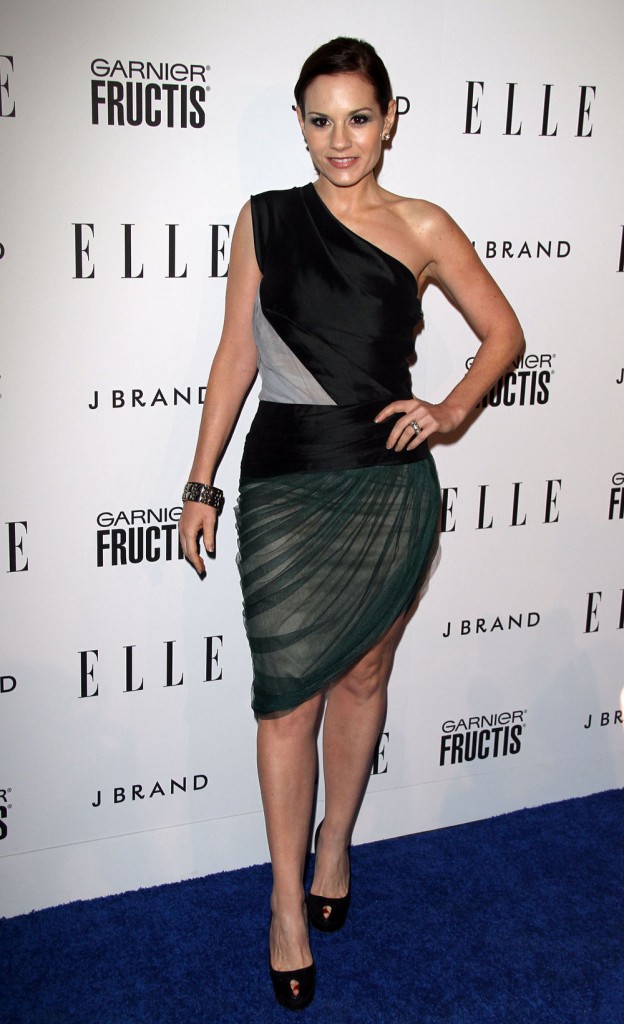 Kara is shown on 4/12/11 at the Elle Women in Music event. Credit: Fame Pictures