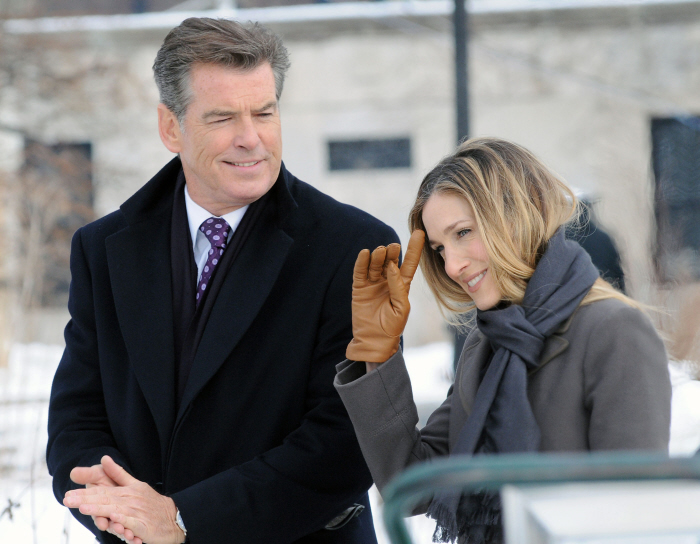 I read Gawker's summary of Sarah Jessica Parker's new movie I Don't Know How She Does It before I watched the first trailer. So I went into it thinking "Wait, she's Carrie with Miranda flair?" It's best to just watch the trailer and then you'll understand:
You see what it is? It's Sex and the City with SJP playing the Miranda character, and Miranda gets the lead, only instead of Cynthia Nixon's superior acting (she was the best actress out of all of them), we get SJP's forced girlishness and "OMG, HOW AM I GOING TO DO IT ALL?!?" spastic act. You know how the real SJP does it all? She leaves her newborn babies in New York and flies to Morocco and Europe for two months. That's SJP-style.
If this is Sex and the City with kids, though, who are the other characters? I want to say Seth Meyers is playing Samantha. Right? I would love to see Seth's take on Samantha. In reality, Pierce Brosnan is probably playing Samantha or Mr. Big (as Gawker suggests). Christina Hendricks or Olivia Munn are probably the child-free "Carries". Where's Charlotte? Is Kelsey Grammer playing Charlotte? No, I think Greg Kinnear is Charlotte. Which means that Charlotte is Miranda's wife.
As for the subject matter… I mean, yeah, I guess it's interesting to see SJP play what she is: a working mother who struggles to balance work, family and personal commitments. It's interesting to see that represented on film. But it still feels like they're going to be glossing over some of the real struggles that millions of working mothers face. And the clothes look great, of course.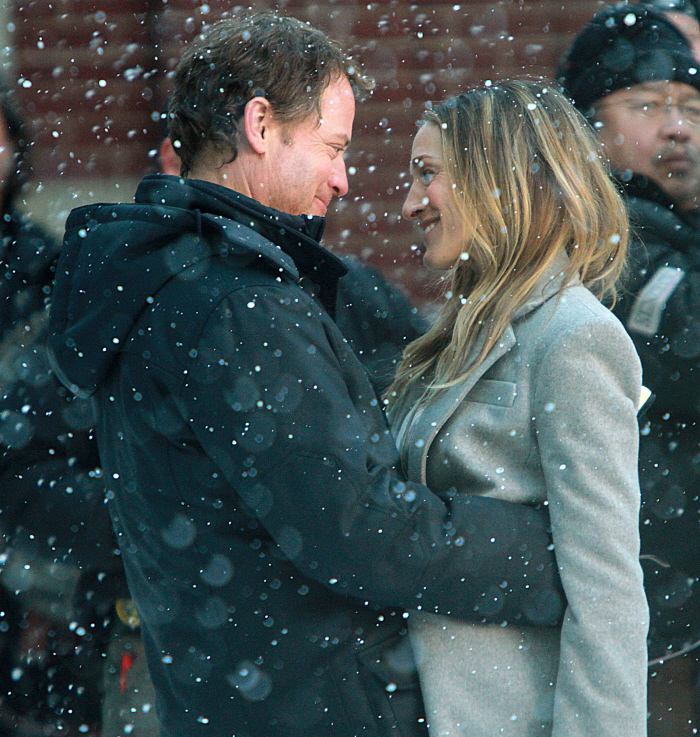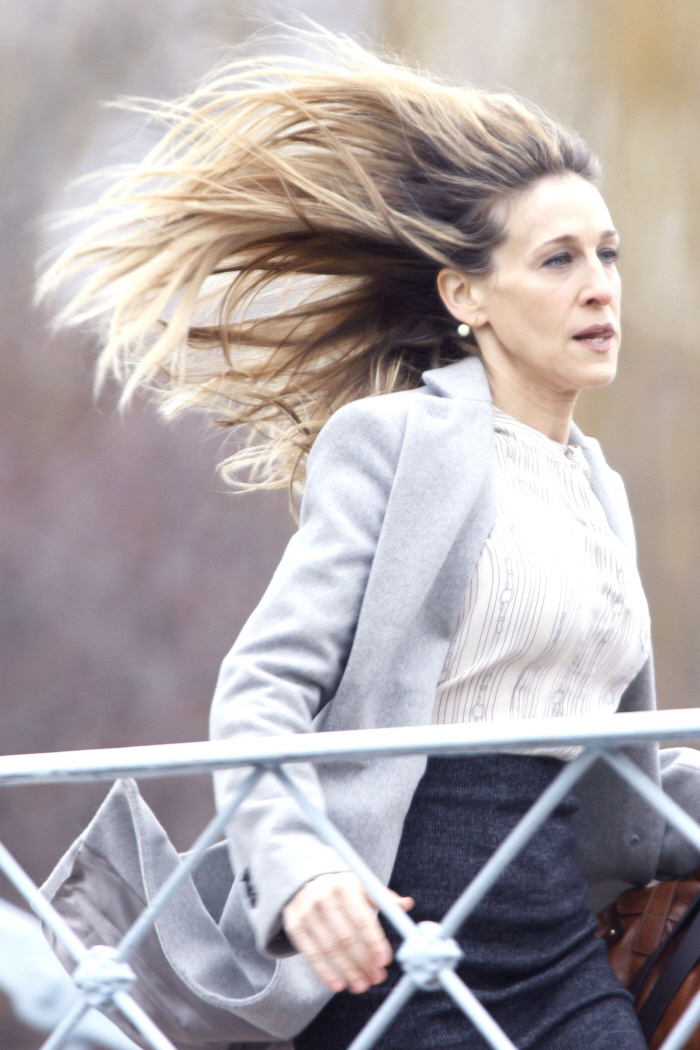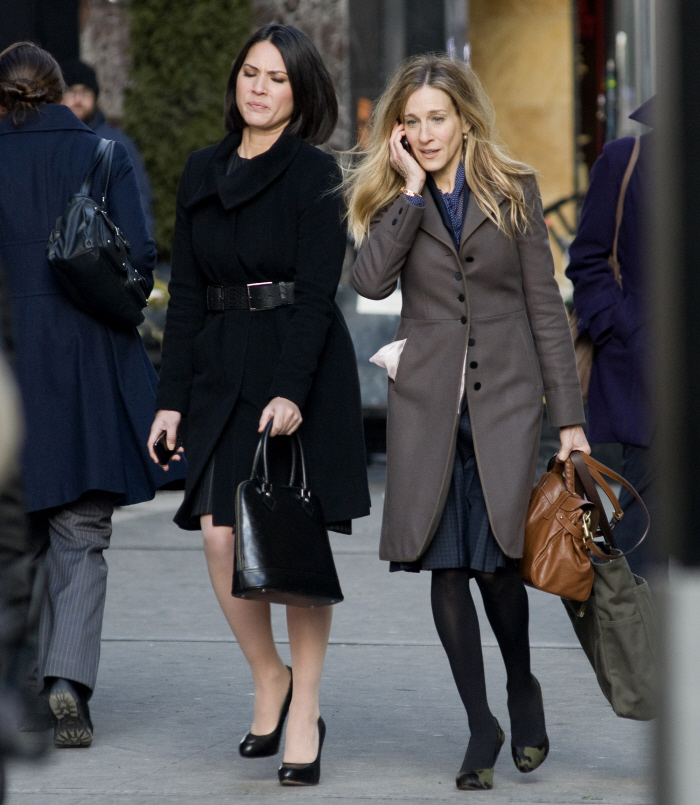 Photos courtesy of WENN.