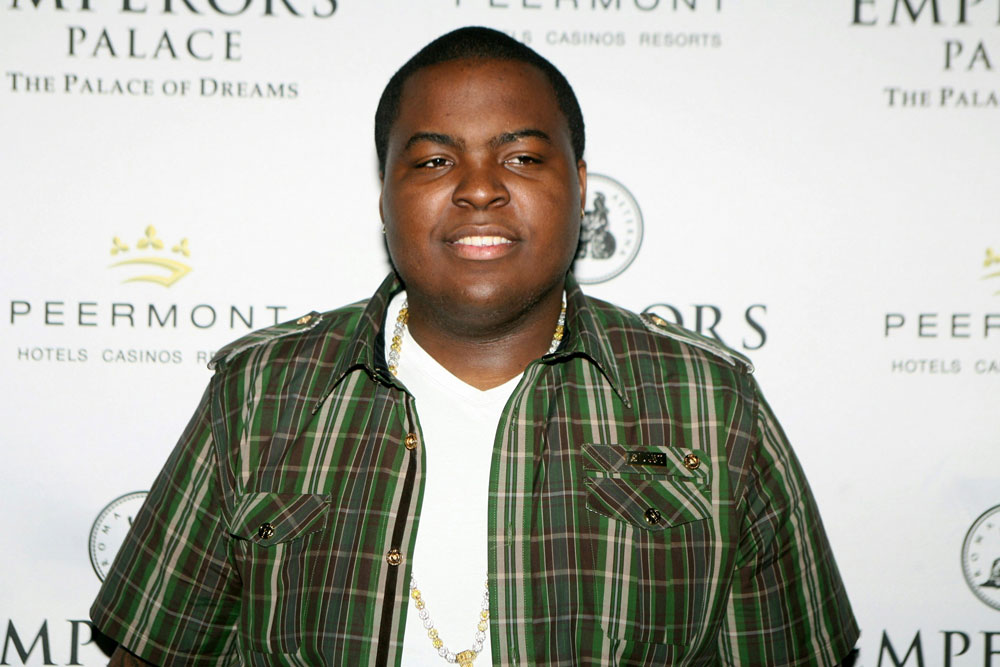 21 year-old Jamaican-American singer Sean Kingston, who you might know from his 2007 hit "Beautiful Girls," is in critical but stable condition at an intensive care unit in Miami. Kingston was injured when the jet ski he was driving crashed into a bridge in Miami on Sunday. A female passenger on the jet ski is listed as "uninjured" by the accident. Luckily a Coast Guard member boating on his day off happened on the accident and tended to Sean and his passenger until help arrived.
TMZ has the story from the guy who rescued Kingston from the water and it all sounds very serious. Apparently Kingston's life jacket had come off and he was spitting up blood but conscious and able to respond. His passenger said her head hurt, but she was ultimately fine. If no one had been boating in the area right after the accident Kingston could have easily drowned. Here's more from People:
Hip-hop star Sean Kingston was operating a jet ski in Miami Beach early Sunday evening when the watercraft collided with the Palm Island Bridge. His condition has now been stabilized.

"Sean was heading west from the MacArthur Causeway and Miami Beach Islands when his personal watercraft collided with the bridge, and he and his female passenger ended up in the water," Jorge Pino, spokesman for the Florida Fish and Wildlife Commission, the lead investigative agency of the accident, tells PEOPLE.

"A good Samaritan tended to the two of them until Miami Beach Fire Rescue arrived and saw there were injuries," added Pino.

The rescue team's assessment was to transport the star and his female passenger to Jackson Ryder Trauma Center in Miami around 6 p.m.

The singer's publicist, Joseph Carozza, issued the following: "Sean Kingston is now stabilized and has moved from the trauma unit to ICU. Sean's family thanks everyone for their prayers and support during this time."

Pino said investigations into the cause of the accident are still underway, but "nothing indicates there was alcohol involved."

"Nine times out of 10, recklessness on the water involving personal watercraft contributes to accidents," Pino tells PEOPLE. "That is not necessarily the cause of this one, but we spend a lot of time patrolling the areas looking for violations with jet skis and motor boats."

Kingston, 21, best known for his 2007 hit "Beautiful Girls," recently collaborated with Justin Beiber for "Eenie Meeni." As the 17-year-old Tweeted: "Got my friend @seankingston in my prayers tonight. a true friend and big bro. please keep him in your prayers tonight as well."
[From People]
A friend of mine died in a white water rafting accident and another friend's relative drowned at a young age while boating. It's scary to think of what can happen on the water. Hopefully Kingston will make a full recovery. These kind of stories remind you of how fragile life is.
Sean Kingston is shown on 2/24/11, on 9/28/10 and with Justin Bieber on 7/19/10. Credit: Fame