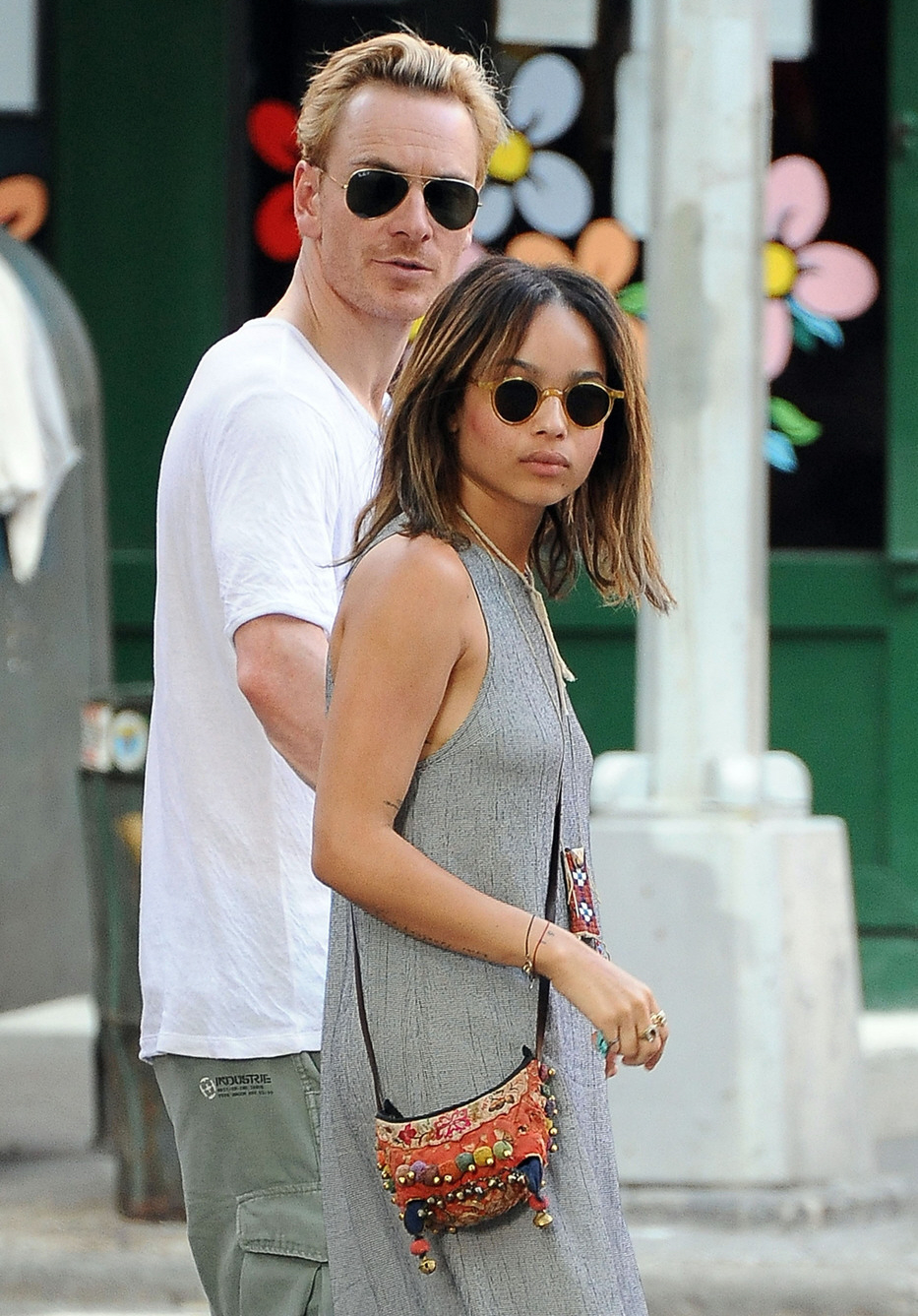 If you've been following my Michael Fassbender posts (or my Twitter), you know that I've been kind of obsessed with Fassbender and Zoe Kravitz's relationship. Zoe and Michael worked together on X-Men: First Class, and they announced themselves as a couple at the beginning of this year when Michael was being profiled by Vogue UK. I mean, he didn't give any quotes or anything, Zoe just showed up in the course of the interview and she and Michael began, like, making out. It kind of broke my heart.
Since then, I've been on Fassdong Watch, trying to read body language and celebrity tea leaves to see if Michael was really serious about Zoe. When Zoe and Michael were on X-Men promotional duties last week, they honestly seemed to be avoiding each other and their body language looked kind of "off". Michael has been working non-stop – and I kind of thought the relationship had gone south. Not so much, according to these photos. Michael and Zoe were pap'd over the weekend, hanging out in NYC, looking couple-y. These are the first photos of them together that I know of, where it's just the two of them with no buffers. UNBREAK MY HEART. Seriously, I will totally sing this to the Fassdong when we meet:
You know what kind of bugs about Zoe? Her style is so early '90s! Like, she's so young that she think this early '90s style (which was retro, mainstream '60s-inspired stuff, honestly) is "vintage" or "hip". She's very, very young.
Michael looks like hell too. I mean, YES, I still would. Again and again. I would f@#! those ugly Chucks off of his giant feet. And the blonde hair isn't the best. And he's a skinny bastard. But dear God, that jaw line. That face. Those hands. He's so pretty. God, I bet the sex is amazing between him and Zoe.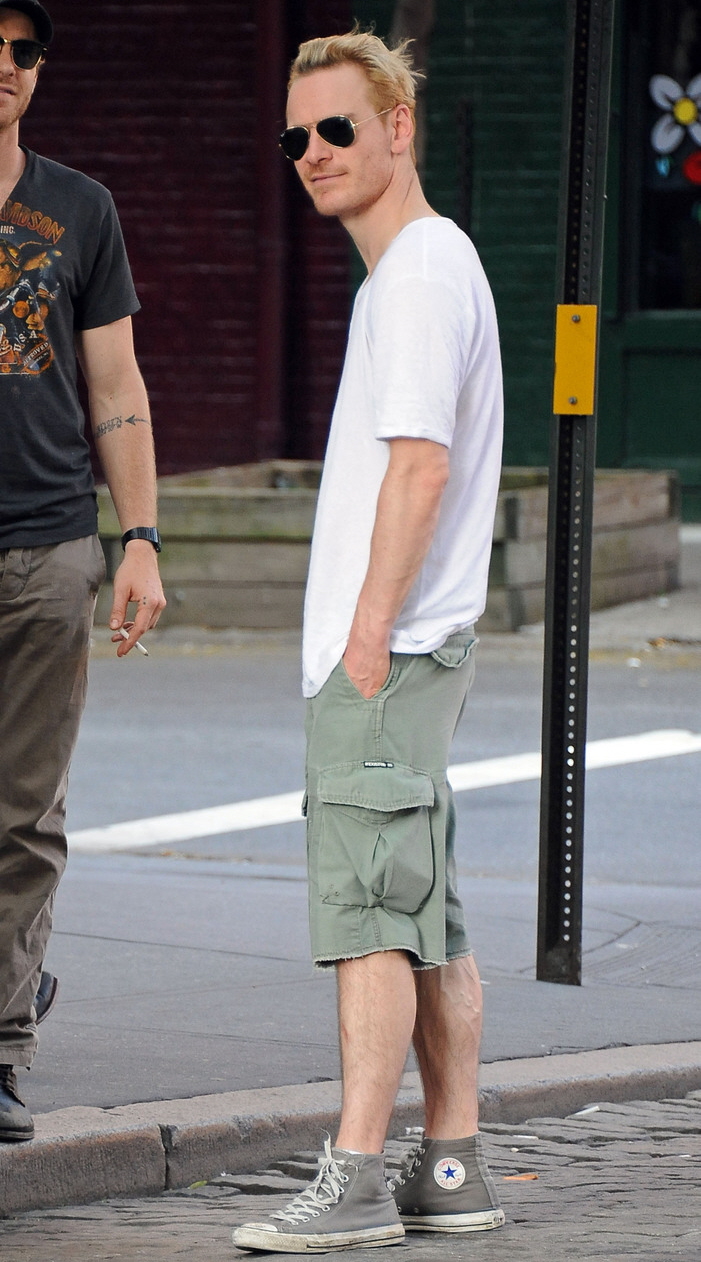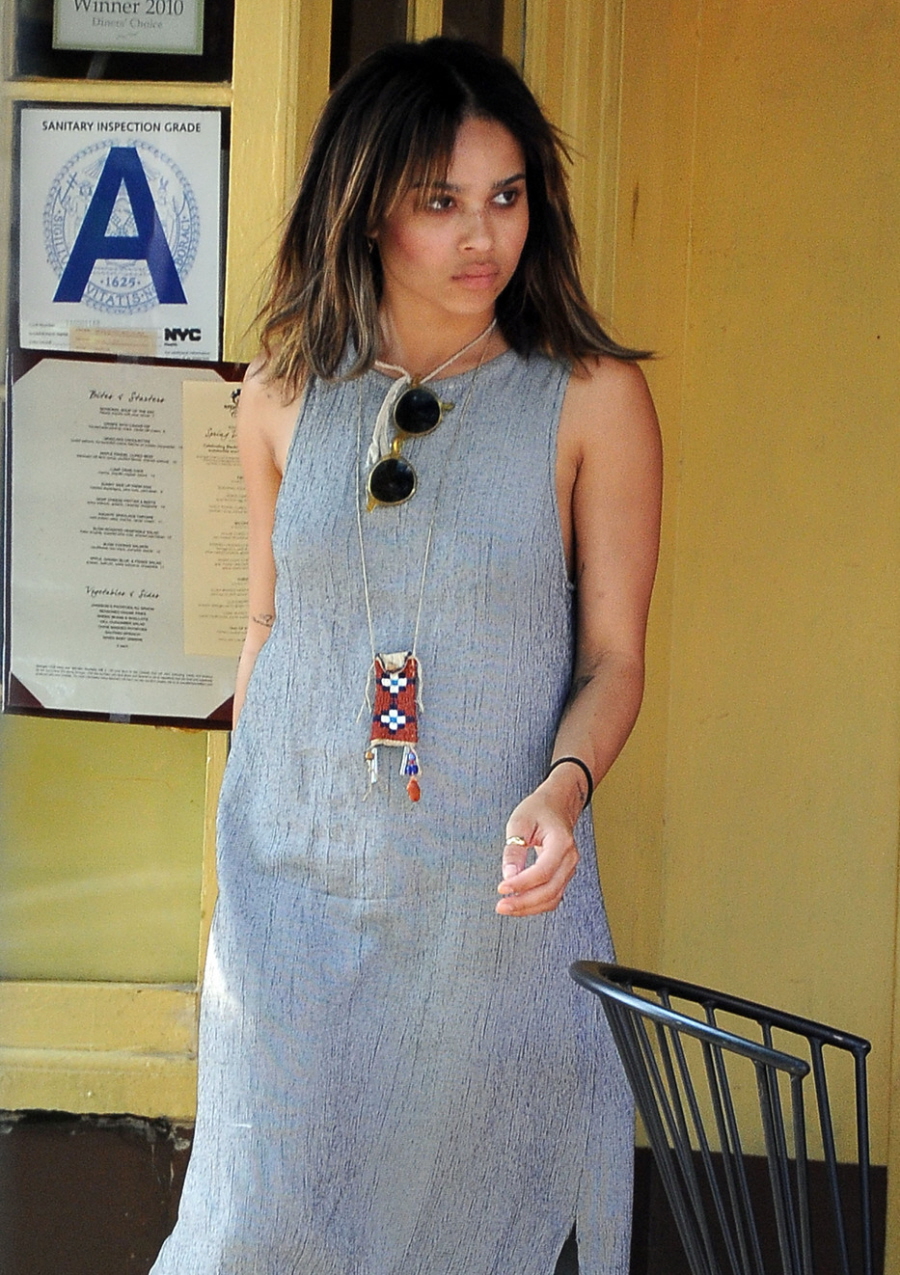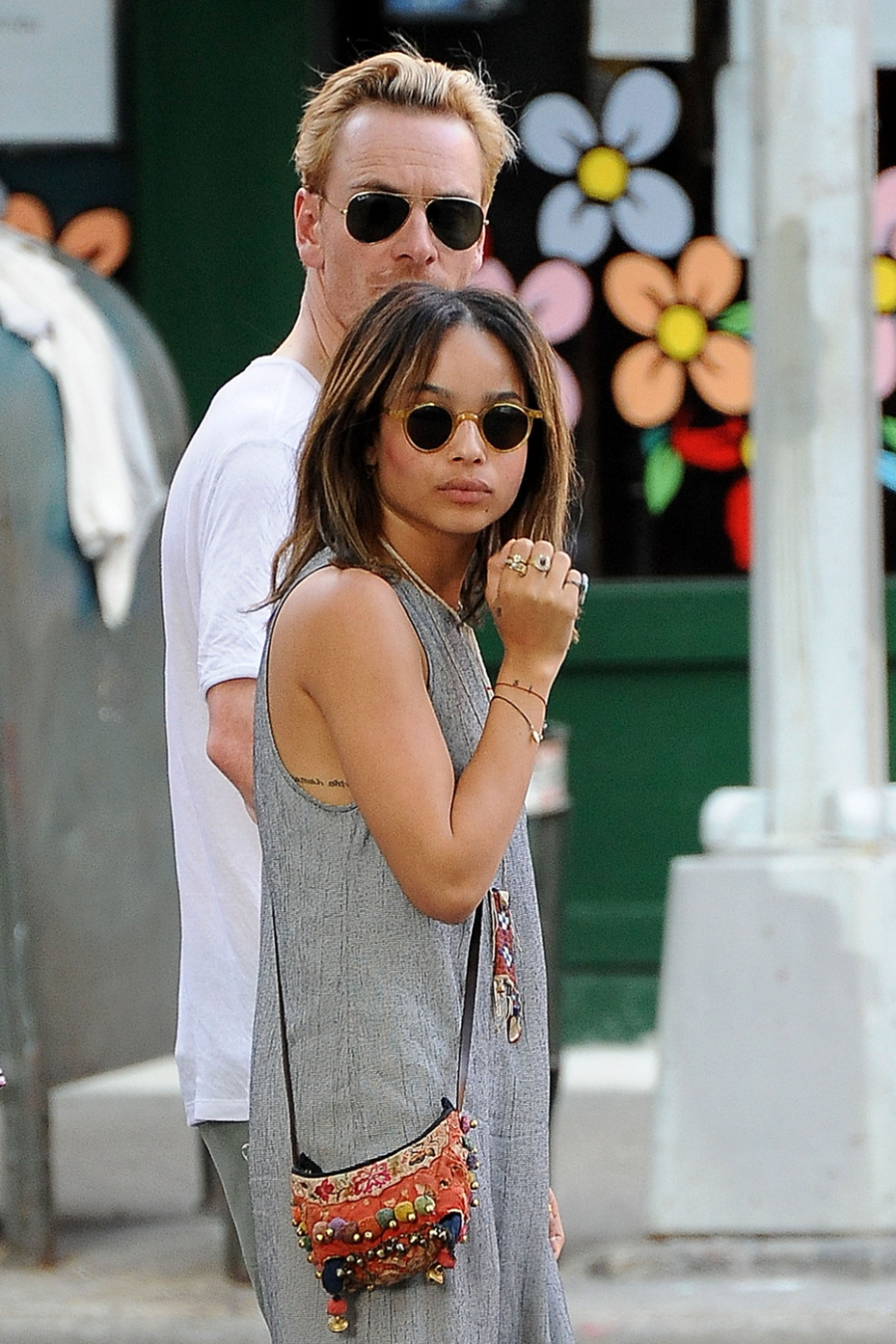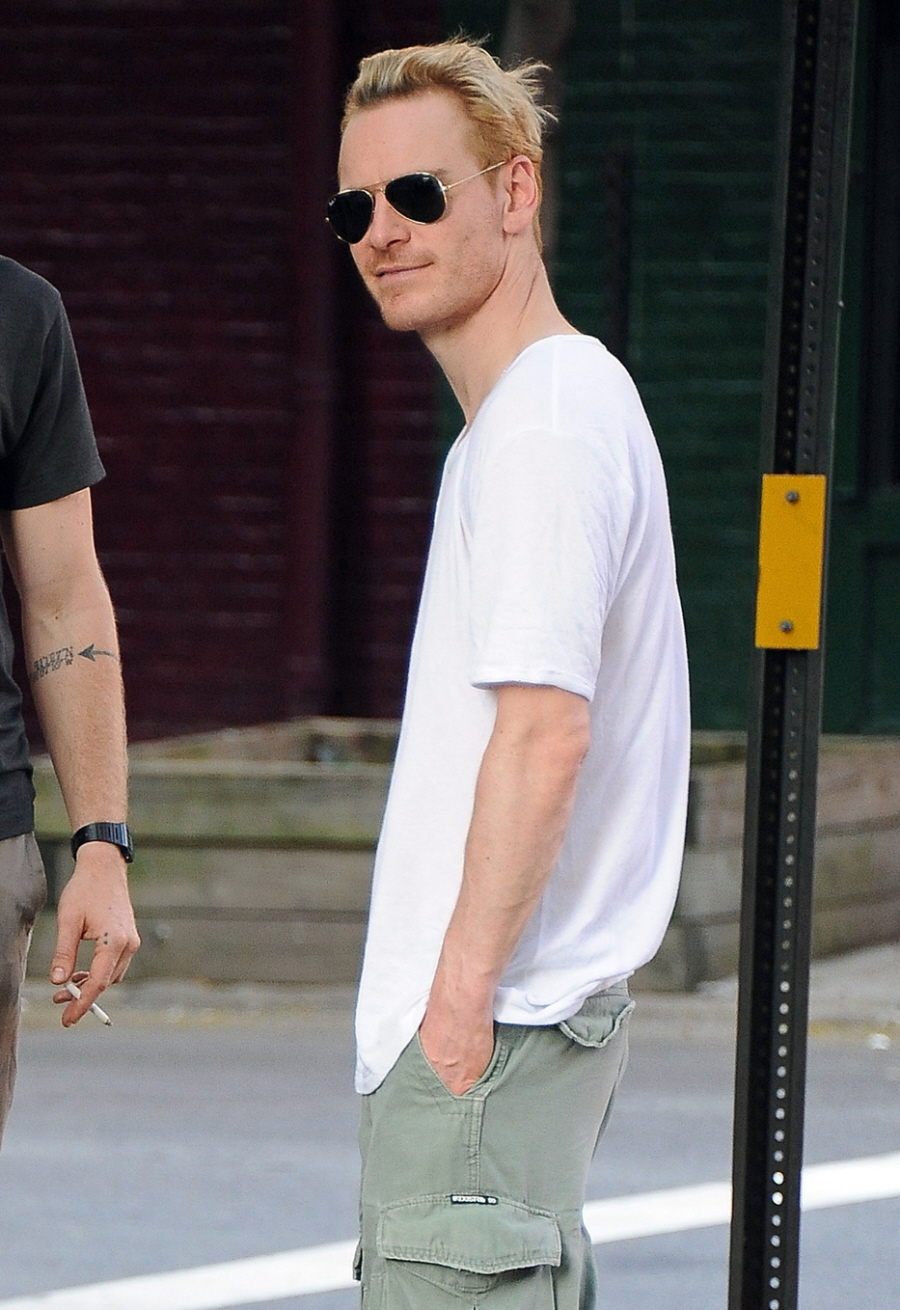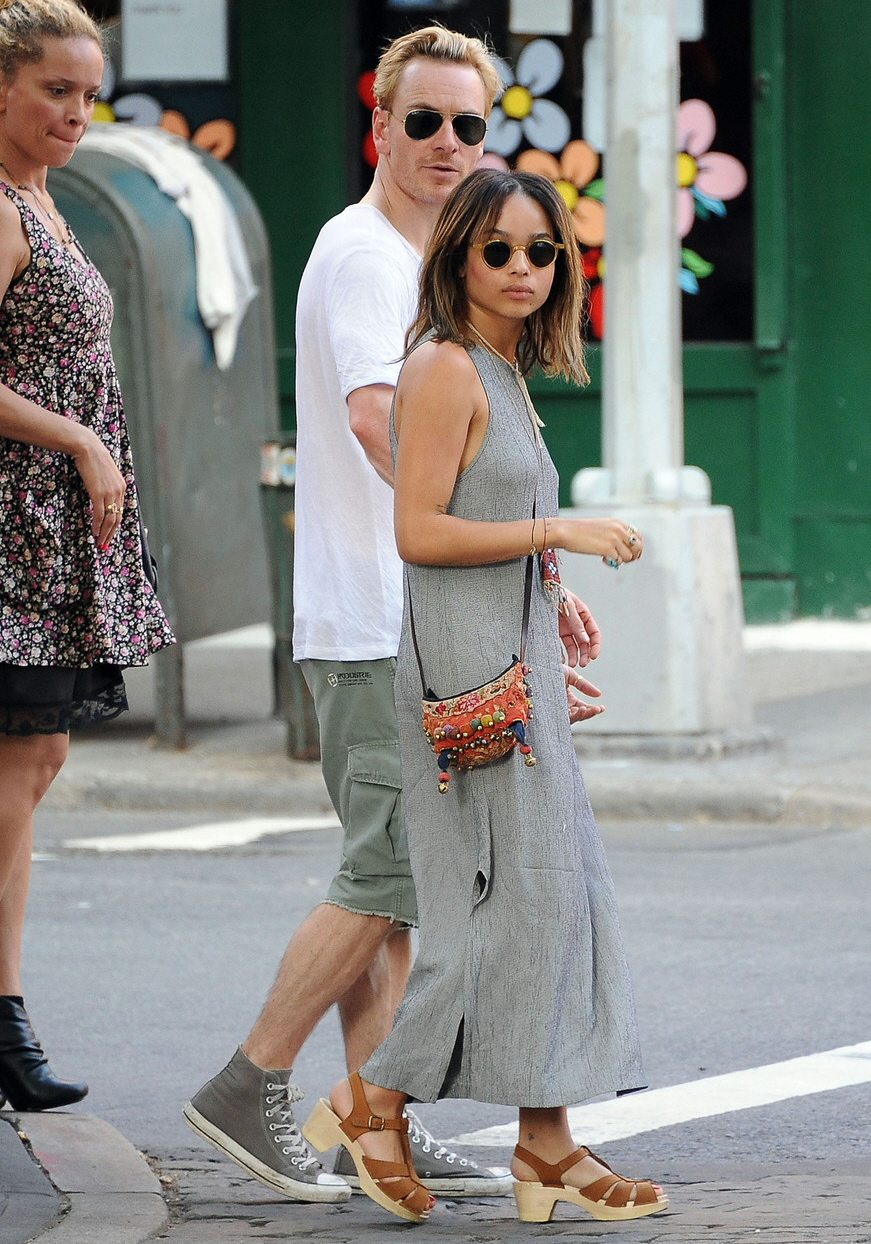 Photos courtesy of Pacific Coast News.