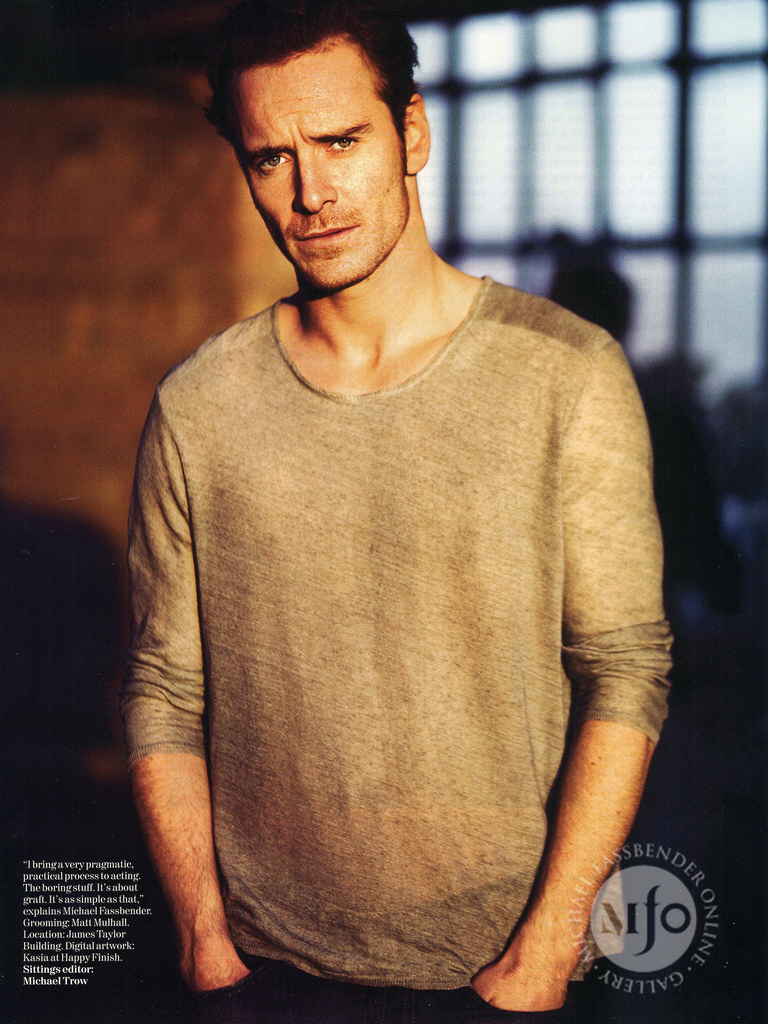 These are new photos of my beautiful lover, Irish actor Michael Fassbender. He's interviewed in the February issue of Vogue UK – the one with Victoria Beckham on the cover. All of the scans are courtesy of ONTD, and if you want to read the full article – wonderfully written by a full-on Fassbender-loonie – go to ONTD for the scans. I'll just be pulling some select quotes.
Anyway, the biggest news out of this piece – besides the little fact that Agent Bedhead and I would both give up our dignity, self-respect and life-savings for one night with him – is that Michael Fassbender has a new girlfriend. I hadn't heard about him dating anyone since the sexy (?) biting incident with his girlfriend at the time, back in Spring of 2010. So my lover might have been lonely, just having an endless string of one night stands with the many, many women who want to climb onto The Fassdong. So he got himself a girlfriend – Zoe Kravitz, his young costar in X-Men: First Class, in which Fassbender plays the young Magneto, and Zoe plays Angel Salvadore. Michael is 33, Zoe is 22 years old. Well… okay. I will accept this, because I have to. But he better dump her as soon as he meets me.
Below are some highlights from the interview, "The Charmer" – and just for some background, the interview took place a few months ago in London, when Fassbender was filming X-Men. And he's a smoker, and yes, he's a charmer and a talker. Bless him.
On "the wilderness years" – the decade it took him to get recognition as an actor: "The wilderness years…well, I was working. I mean, God, there are people in the wilderness who are really in the wilderness. [My life] was very sporadic; you know – a guest spot on Holby City. Six episodes on something here or there. Working behind a bar. A lot of thinking should I go home. And I made a balls of soooo many auditions."

Playing Bobby Sands in 2008's Hunger: "It was everything. The film industry was going to go through a breakdown and there were less jobs for less people… Hunger changed my life…"

On his breakthrough: "Talent is a very small percent of success – there are massively talented people out there who will never be seen on screen or on stage. People always go on about talent, but you've got to have the chance; meet the person who will work with you, and with the script that just suits you. Timing is massive."

On his acting process: "I read an interview with [Ireland's former football captain] Roy Keane and he said: 'I may not be able to dribble like Giggs, or pass the ball like Beckham. So I just have to work harder than anybody else.' That might be him giving a humble description of himself, bit it's a pretty good work ethic to apply to everything. I bring a very pragmatic, practical process to acting. The boring stuff. It's about graft. It's as simple as that. When I get a script I'll just read it, read it, read it – 200 times – over and over until I'm sick of it. And then you can have your fun with it."

He'll do anything with horses: [Fassbender talks about signing on to films that he thinks will be "fun".] "I was working with Dominic West in South Africa. Both of us love riding horses, and we used to go off on these trails around the vineyards; it was amazing. I said to my agent after that: 'I'll do anything with horses!' It's fun doing the things that you do when you're 10, to something that's a bit more physically involved, and flush out your brain."

How a Porsche is like a Van Gogh: "It's a horrible weakness – a materialistic failing of mine. I used to go to the cinema all the time. Now I go go-karting, and test-drive motorbikes. I love cars. I would love to have a collection. I'd love a 1956 Porsche 550 Spider. To me that's like a Van Gogh. Whenever you're talking to the female population about a Ferrari, they're like: 'That's just like the extension of a dick.' And you're like: 'No, it's a beautiful piece of art.'"
[From Vogue UK, print edition]
And then the rest of the piece is about Zoe Kravitz meeting up with Fassbender and the Fass-loonie journo and the journo being a little bit heartbroken. That's the effect Fassbender has on ladies – we are putty in his magnificent hands, for better or for worse. Sigh…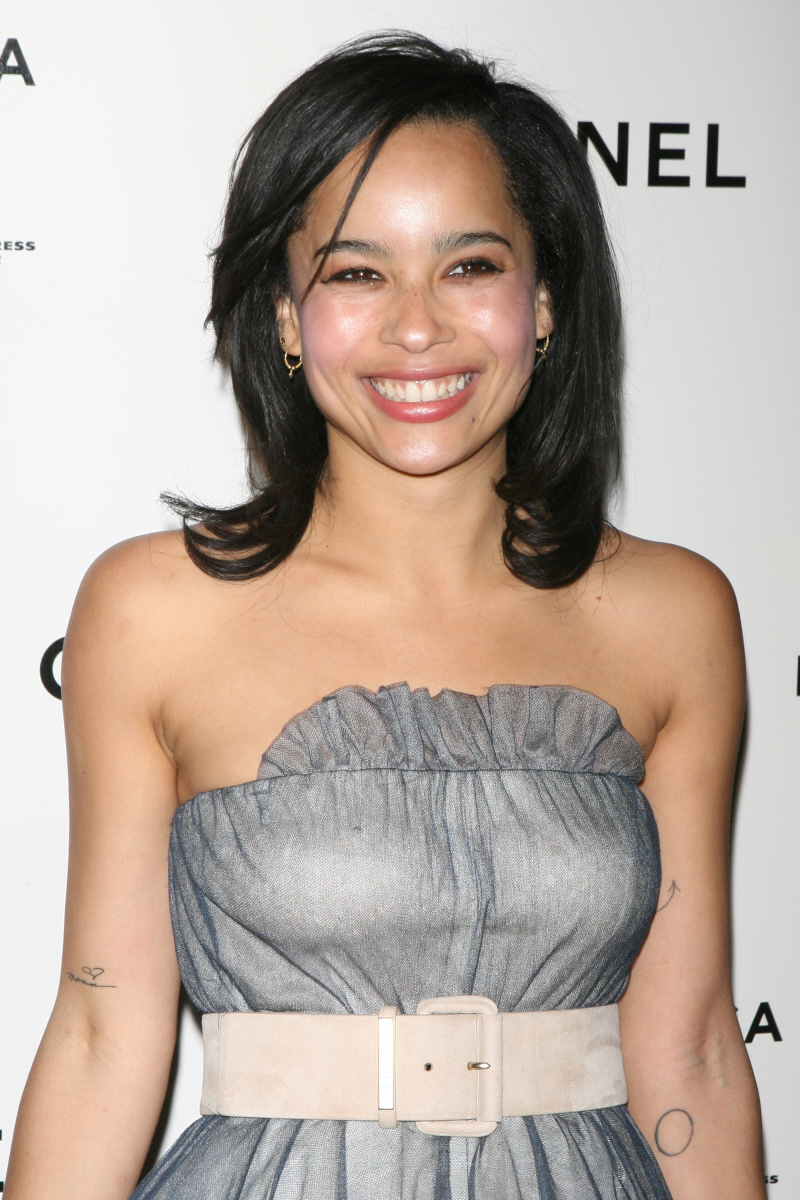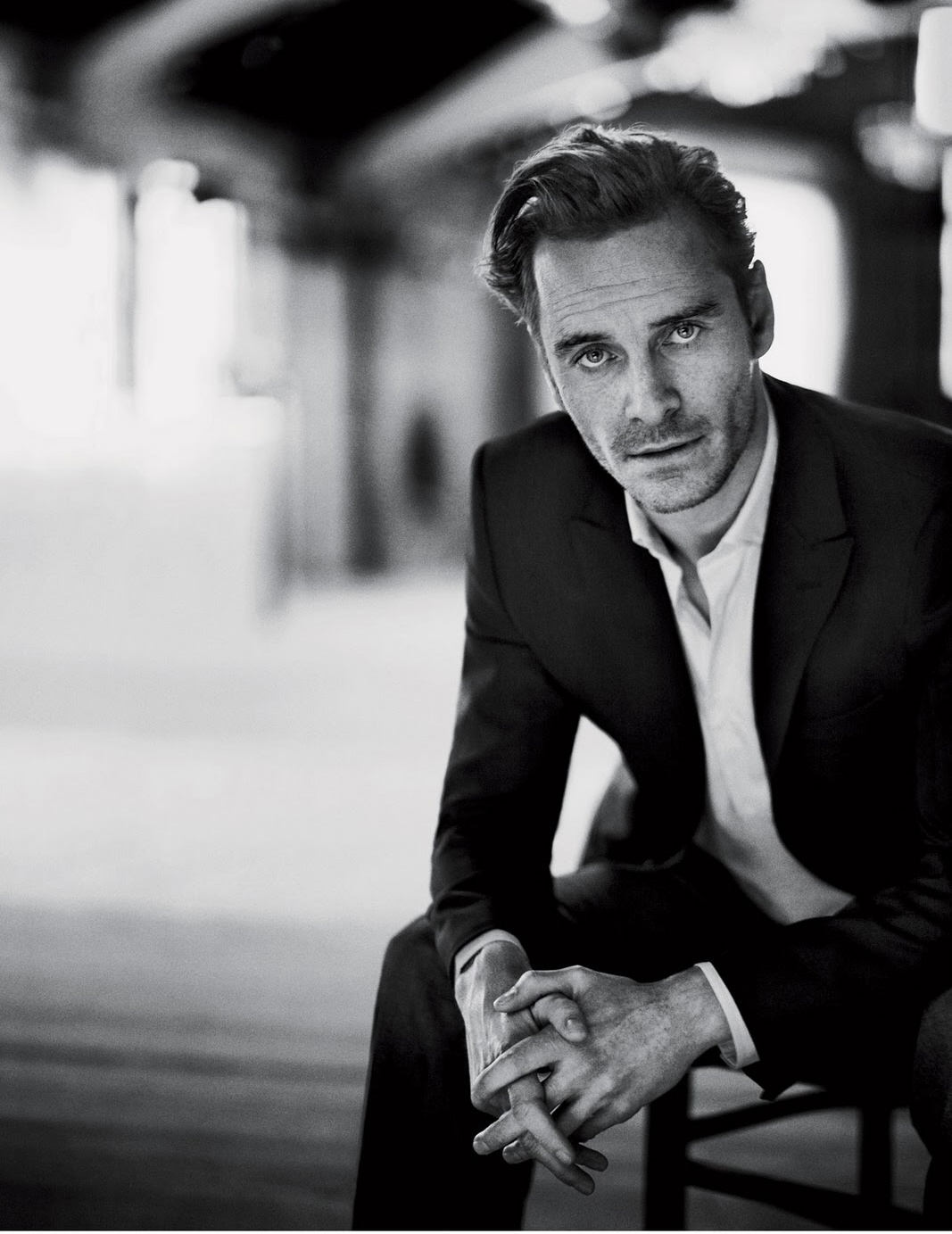 Scans courtesy of Vogue UK. Kravitz photo courtesy of WENN.