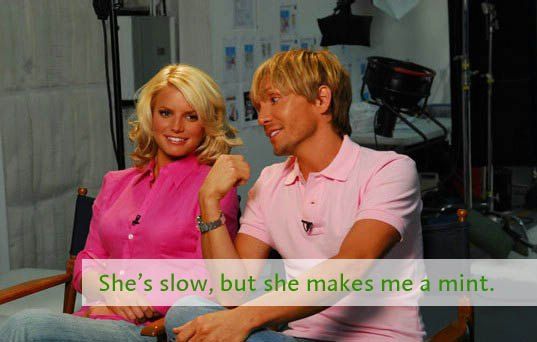 Jessica Simpson and her BFF hairdresser Ken Paves shot an infomercial for their line of hair extensions, Hair Do. Simpson is the only blonde in the room, but you can see her get visibly jealous when Paves styles the fake hair on two different brunettes. She looks a little out of place, like she's waiting for direction from Paves. You know that skinny guy must have a master plan, and that he cut her hair just a little shorter each time until he could suggest she put some extensions in. Then he buttered her up and asked her to go into business with him. Worked like a charm.
When I saw these pictures, I just wanted to caption them. Two more pages of captioned sets.
Pictures from SweetKisses.net, and you can get Jessica's extensions online.