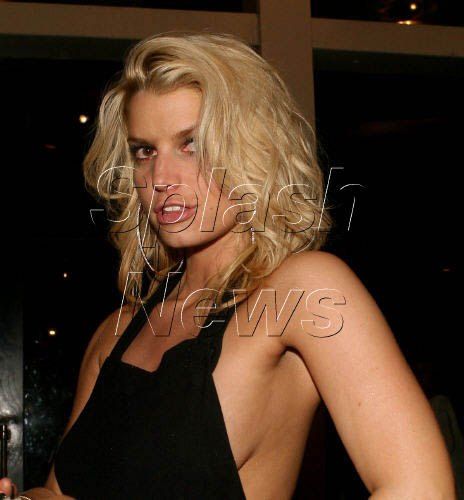 Remember that really obvious trout pout Jessica Simpson was sporting late last year? She told Glamour magazine that she has Restalyn injections to enhance her lips, and that she regretted it afterwards:
Jess has reportedly 'fessed up that she had her lips surgically enhanced in autumn 2005.
She admits her fuller pout wasn't au natural but reckons she hated the results.
She said she artificially plumped her lips up with the protein-based gel Restylane, which is thought to be safer than traditional collagen.
She told Glamour magazine: "I had that Restylane stuff.
"It looked fake to me. I didn't like that.
"But… it went away in, like, four months. My lips are back to what they were. Thank God!"
Jessica's father may insist her breasts are real, but Awful Plastic Surgery has recent pictures that make 'em look like fake round balls. Maybe she was well endowed as a teen, but had a little help. The women in her family do love to get new body parts.
The cover of Us Weekly details Jessica's romance with singer John Mayer, with Jessica supposedly declaring "I'm in love!" How convenient that it coincides with the release of her crappy new album.
Simpson partied with the Jackass crew after the release party for her new album. In the pictures taken of the after party her eyes are all red like she'd either been crying or smoking a lot of weed. [via]