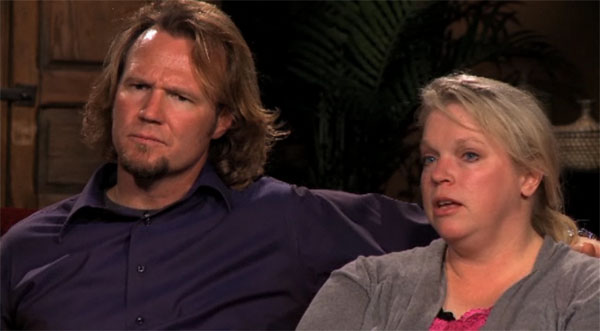 I haven't been reporting on Sister Wives every week because they haven't really brought the drama. Kody is a selfish ass, you'd really have to be to have four wives and keep pressuring them all to have kids, so there's nothing new there. This is all good news for their family in that they seem relatively normal, their kids are well adjusted despite being dragged around the country on a moment's notice, and the wives work hard to get along and communicate their issues in a respectful manner. I have a "live and let live" attitude about polygamy after watching it, but the show definitely glosses over the very serious issues with polygamy and barely mentions the compounds and the darker side of the practice, which is still illegal in the US.
The last we heard on the show, Kody, his four wives, 13 biological kids and 3 stepkids were all moving to Las Vegas, Nevada from Lehi, Utah in order to try and escape felony bigamy charges that were pending in Utah. The investigation was just underway and it seemed like it might go nowhere, but Kody and the wives were incredibly scared that their family might be split up, so they packed everything in haste and hightailed it to Nevada. On the journey there they had about four flat tires on their various cars and what should have been about an eight hour trip took two days.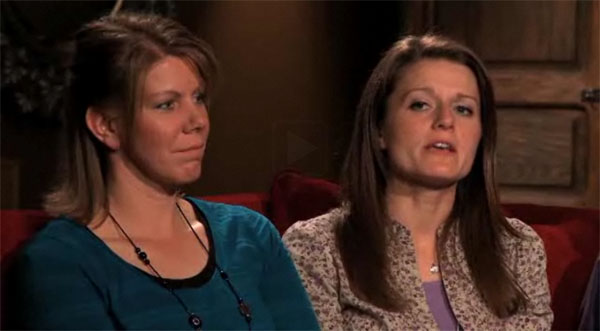 In this final episode of the season, the Brown family breathed a sigh of relief after finding temporary vacation housing in Vegas. They then proceeded to find four rental homes within a mile of each other for all the wives. Some of them, like money-conscious Janelle, were concerned about the extreme expense, but overall they kind of addressed it and moved on. I'm sure they're raking in the reality show bucks now and can afford the high rent for four houses.
There was some drama over the wives living father apart, with Meri and Christine saying they liked it, and Janelle and Robyn saying they were lonely and wanted to live together again. Kody didn't like having to drive around to visit all his wives and said that it felt like four different families instead of just one.
A neighbor says God will judge Kody
The Browns had a block party to introduce themselves to the neighbors. One guy, a burly dude wearing a cross t-shirt named Rufus, said that Kody would have to answer to God for having so many wives. He was clearly a devout Christian but it's not like he said Kody would burn in hell or anything. He seemed to say they were good people, but that he didn't agree with it.
Rufus said "Before I met the Browns, I really never thought much of polygamy. I think that if a man want more than one wife, that's between him and God. He knows the judgment for that. He's going to have to deal with that on that day."
Kody: I do not think that Jesus would condemn me
In the narration room later, Mormon Kody said that he didn't think God would be that hard on him. "I understand the Christian perspective regarding us. I do not think that Jesus in any way would condemn me. I realize that contradicts some other people's beliefs and I'm ok with that, because everybody has to answer to God themselves. On judgment day, they'll have to deal with that."
Then they cut back to Rufus, who said "If you're saying you love multiple women, it's not love it's lust. Because you can't love multiple women and say that it's true or it's real when God gave us one woman. When he created Eve he didn't create her with three other women, or four other women for Adam."
Robyn quipped in the recap room. "If you're saying this is about lust, a prostitute is so much cheaper than wives." She made such a dumb face afterwards. I'm going to have to tape this crap on my computer so I can take screenshots because her doofy face was priceless.
We've already heard that Robyn, Kody's fourth and youngest wife, is pregnant with what will be his 14th biological child. We got to see Kody and Robyn talk conspiratorially about how they kept the pregnancy a secret for so long. We didn't get to see them make the announcement as they're saving that for the fall season. Kody was thrilled and so happy that Robyn was pregnant, and it bothered me, to be honest. I feel like he's just trying to have as many kids as he possibly can and that taking on another wife was his way to do that. Thirteen kids weren't enough for him.
Maybe in Kody's faith Jesus wouldn't condemn him, but there are so many other people who would. He did say something that I thought was true "Judge us, but please allow us [to live as we please]." I guess that includes filming a reality show, moving his family around to avoid criminal charges, and becoming famous. This guy wants to have his cake, eat it too and go on in that spacey way of his how delicious it is while we all watch.