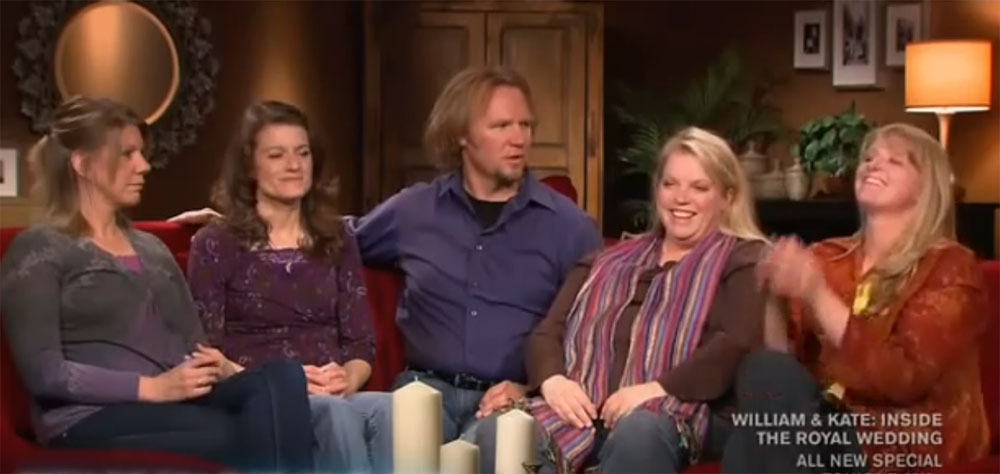 It bugs me when reality show participants are shown struggling with financial issues, like on Teen Mom, because they completely neglect to mention the dough they're making by doing the show in the first place. We learned last year Teen Mom star Amber Portwood, who was seen living in squalor and complaining about finances on the show, made around $280,000 that year.
The polygamist family that stars on Sister Wives had a whole episode last night about how they make ends meet with so many people and kids. They have four wives and only two were working at that time. Dad Kody is employed in Internet sales. Kody's second wife, the smart one Janelle, does the family budget and makes a good salary at her job. Meri the first wife has a low-paying job but still chips in.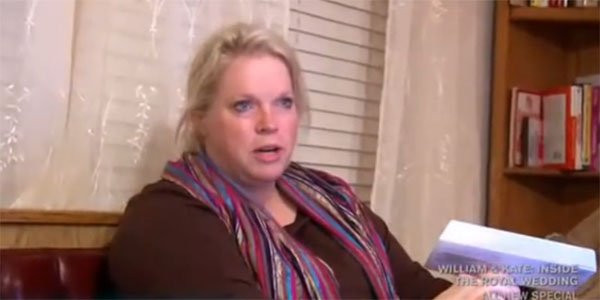 Janelle was saying that unemployed fourth wife Robyn and her three kids (added to the thirteen they already have) were stretching it very thin. The thing is, she was working with the old numbers for sure, the pre-TLC numbers that had them buying Walmart brand products and driving cars that break down frequently. They move to Vegas at the end of this season. While I can buy that this was their reality at that point they're surely not worrying as much about money now.
Here's how they pay for things:
Kody and Janelle make the bulk of the money, so they split the mortgage and utilities. They "work together as a family to pay for the rest of it," according to Janelle.
Meri (who loses her job soon due to the publicity from the show) makes less but pays some bills as she can
Christine and Robyn stay home, with Kody covering for them and Janelle sometimes chipping in for their groceries
They have to tell their kids they can't buy them things, so the kids will go to Kody and ask him instead.

Janelle said she's worried every month about paying the bills. "There's a lot of stress involved with trying to make sure everything gets paid."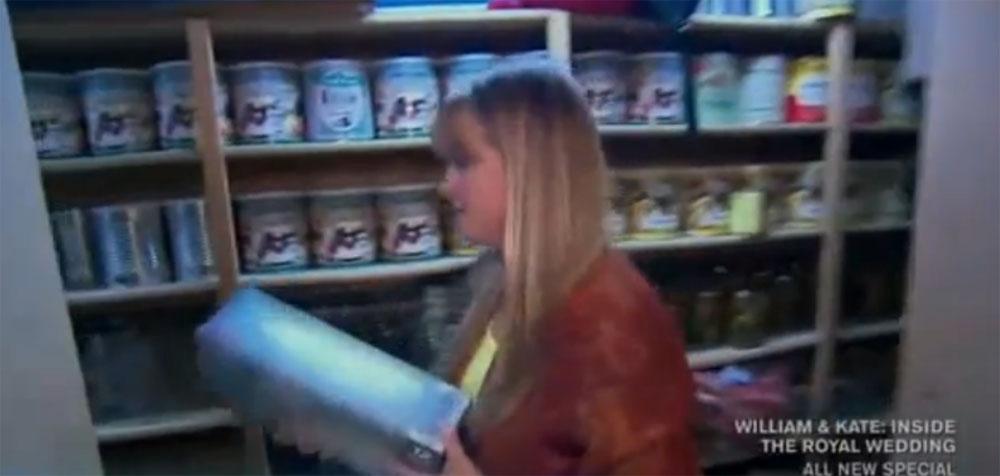 Christine explained that she saves money by shopping for bargains. "The way that I bring money into the family is because I save the family money… by buying in bulk, by canning." They showed the food storage room, which was filled with giant cans and bags.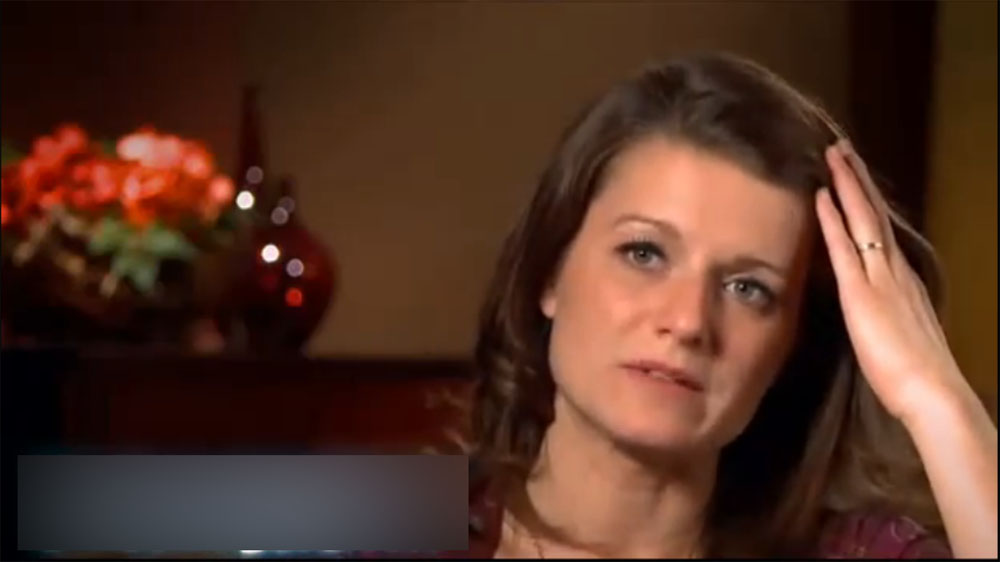 Robyn said that she's trying to be a caregiver. "My contribution is helping being a mom at home and that includes being the go-to girl for probably anybody and also being there to take care of the kids." She expressed a lot of guilt over not being able to pay bills, but said she was doing her best to be valuable to the family by watching the kids.
Janelle was pretty practical about it, and admitted she was worried about how they were going to support Robyn too. "We were struggling to keep the roof over our own heads and we were going to bring this person in and pay rent and groceries, and there was going to be no income coming in. I was worried… I am hoping that Robyn will get a job, but it has been very nice to have her home [with the kids]."
On this episode, Janelle and Kody went off camping together, where they kind of bonded. Kody explained how all his wives were special to him, and it made me roll my eyes. "Every relationship has its own independent power and its own independent bond. In a way you have to compartmentalize your relationship with each individual wife, so you have an individual relationship with them and not a group relationship with them."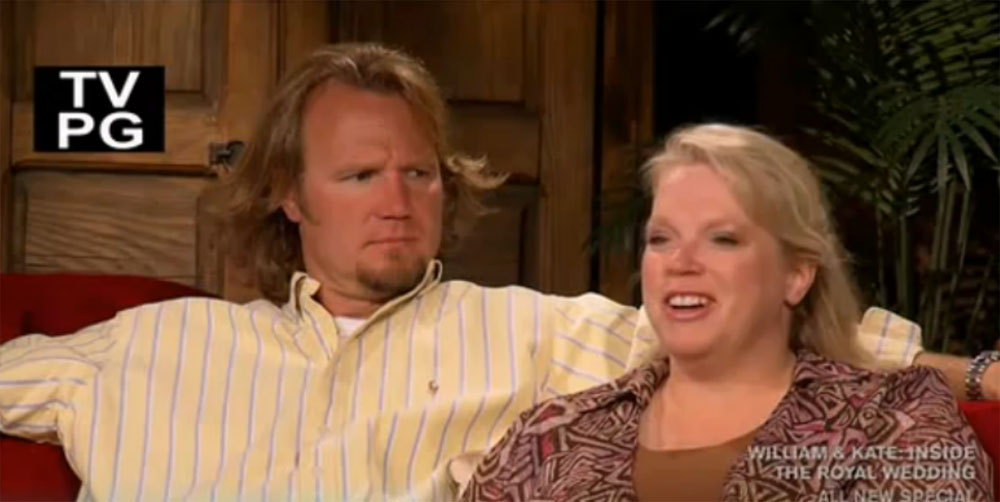 Janelle said that she was fine being one of four, and explained that all the kids "think their mom is the favorite [of Dad Kody]". She added "when he's with me, I'm the center of his universe, and my children see that."
Then all the wives discussed how the family works for them, because they got to do what they want (have careers or stay at home) and have enough other people helping them out in complimentary roles.
It was a pretty low-key episode overall, and I came away with a better impression of the Browns and how they try and make it all work.
It occurred to me that maybe Meri asked Robyn to join the family because she thought that Christine needed more help at home with the baby coming at that time. They still all have to share that one dorky guy, but they also don't have to clean up, cook and care for separate husbands.
There's more conflict to come with Robyn I'm sure. She's new and she's still trying to fit in. It will probably take her years.