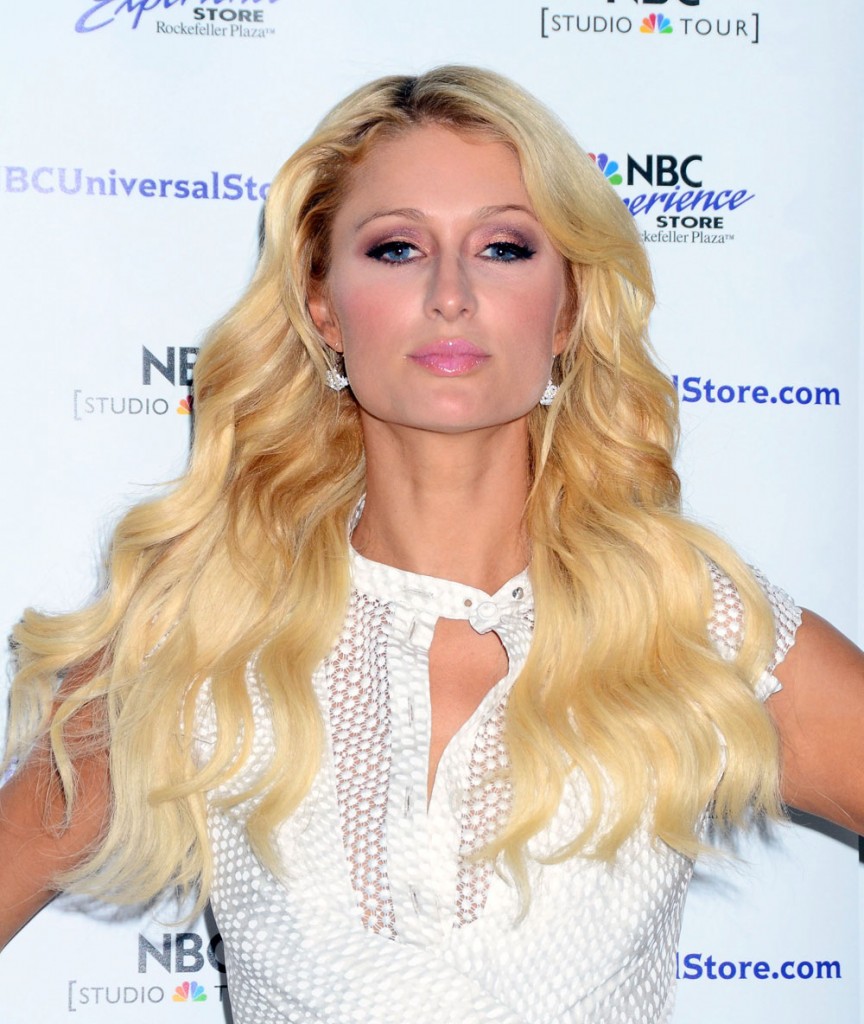 Paris Hilton's new reality show, The World According to Paris, premiered on the Oxygen network last week. It was a "ratings bomb," according to multiple reports and got just 409,000 viewers. Reality TV World explains that those are low ratings "even by the women's cable network's fairly modest standards," and adds that by comparison Aubrey O'Day's reality show got 704,000 views for its premiere episode.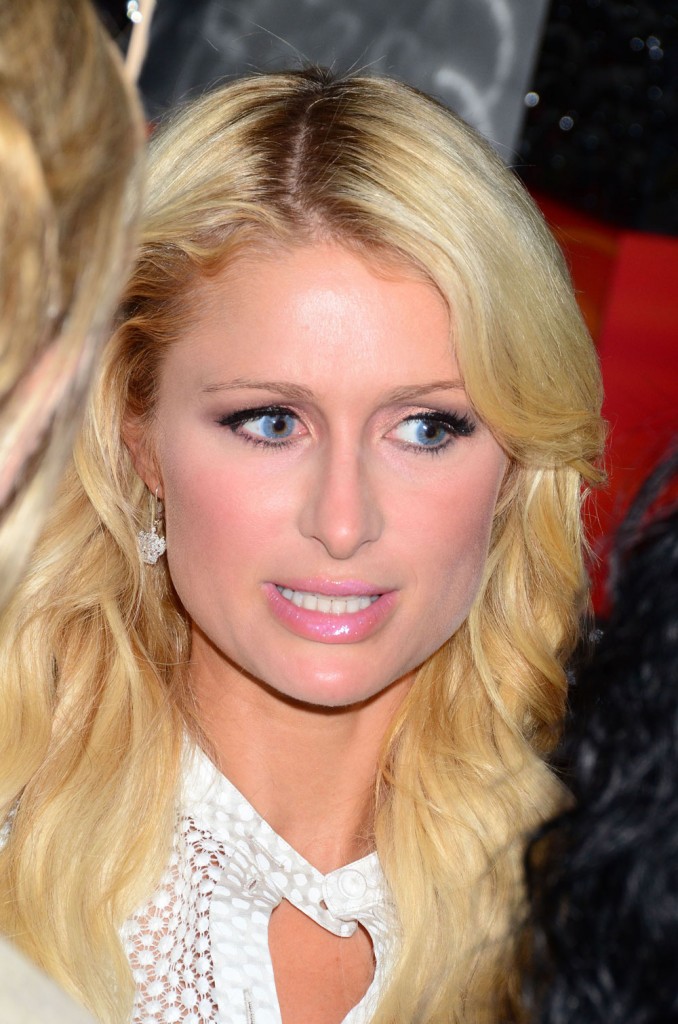 What's more is that Paris has pulled out of promoting the show. She cancelled a bunch of scheduled press appearances, not that they would have made any difference, after Barbara Walters called her to task on The View last week. Barbara and Whoopi questioned why Paris hasn't done any charity work and why she's doing a reality show yet again, and Paris got defensive but handled herself well. (You can watch that video here if you're in the US.) It was too much for her, though, and she couldn't be bothered to show up for anything after that. This explains why Paris' cat-faced mom, Kathy, was on The Today Show alone yesterday to do an interview about the show. Do you think the Kardashians would ditch a morning television appearance like that? Of course none of this is Paris' fault, and it's not due to the public's lack of interest in her. It's all the network's fault:
"Paris is furious that the show didn't premiere at the time it was supposed to," an insider tells me when speaking about 'The World According to Paris.' "She worked her tail off doing promotion and publicity for the show and then because of a technical mistake, the show aired at a completely different time in a lot of markets."

A representative from the network denies that there were any glitches in her premiere episode.

"The show premiered at 10 p.m. on Wednesday, June 1 as was promoted," an Oxygen spokesperson told me in a statement. "There were no technical mistakes. We look forward to a very exciting run of the series."

This week's episode brings together Paris and Charlie Sheen's ex, Brooke Mueller, whose ongoing substance abuse struggles will be addressed. The rep said this week's episode with feature Brooke's "cry for help."

Her busy week of promotion also included a rough interview on 'The View,' where Barbara Walters and Whoopi Goldberg grilled the socialite on the frivolity of her show. She reportedly flipped out backstage and got into a shouting match with a producer. In short, it was a disaster and she canceled events because of it.

"Paris' second season on that MTV show where she found a new friend was a disaster and she hasn't been able to sell a magazine cover since the Kardashians arrived," a TV insider tells me. "If the numbers remain less then the 400,000 that tuned in last week she could get pulled off the air."

By comparison, the March debut of singer Aubrey O'Day's show drew 724,000, and 1.7 million viewers tuned in for the premiere of the most recent installment of 'The Bad Girls Club.'

"This could be the last nail in the coffin," a senior marketing manager tells me. "She has been replaced by Teen Moms and Snooki. She would have been better off not doing a new reality show at all then doing one that proves no one cares."
[From Popeater]
I agree with Whoopi and Barbara. Paris is a twit. If her life is so great and she's got so many businesses going why is she doing reality TV again? I know, she wants to show that she can compete with the Kardashians and the Jersey Shore kids. Only she can't, she's old news, and she's never matured beyond the party girl doing drugs and dropping racist slurs that we saw in those "Paris Exposed" videos. This is her life, and she doesn't have a lot to offer. We've all known this for some time. It's Paris who will never get it.