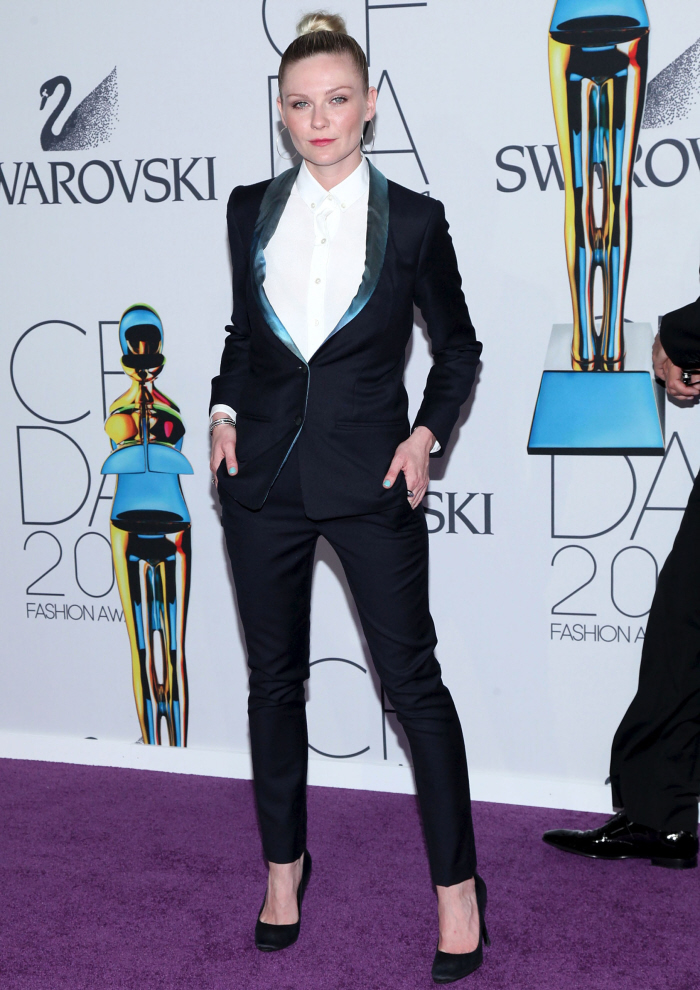 Historically, I've never been the biggest Kirsten Dunst fan. I've always found her rather annoying, honestly. But over the past year or so, I've noted time and time again that Kiki seems to be trying to get her act together. She's made the effort to not look or be so wasted in public, she's shown up to many events looking sober and pulled-together, and at times flat-out beautiful. Reportedly, she's even been acting more professionally behind the scenes too. All of which I respect. That being said, the girl still has some misses, and last night was one of them. Kiki wore this Patrik Ervell tux and shirt… and I really, really dislike it, in total. I dislike everything put together – the slim-cut pants, the poorly-cut jacket, the old-fashion tuxedo dress shirt, and the turquoise lapel detail. It looks like Kiki is trying too hard to look impossibly chic, like she's wearing vintage YSL instead of this budget crap. And that too-high hair bun isn't helping either. Oh, and she's back to looking drunk/high too.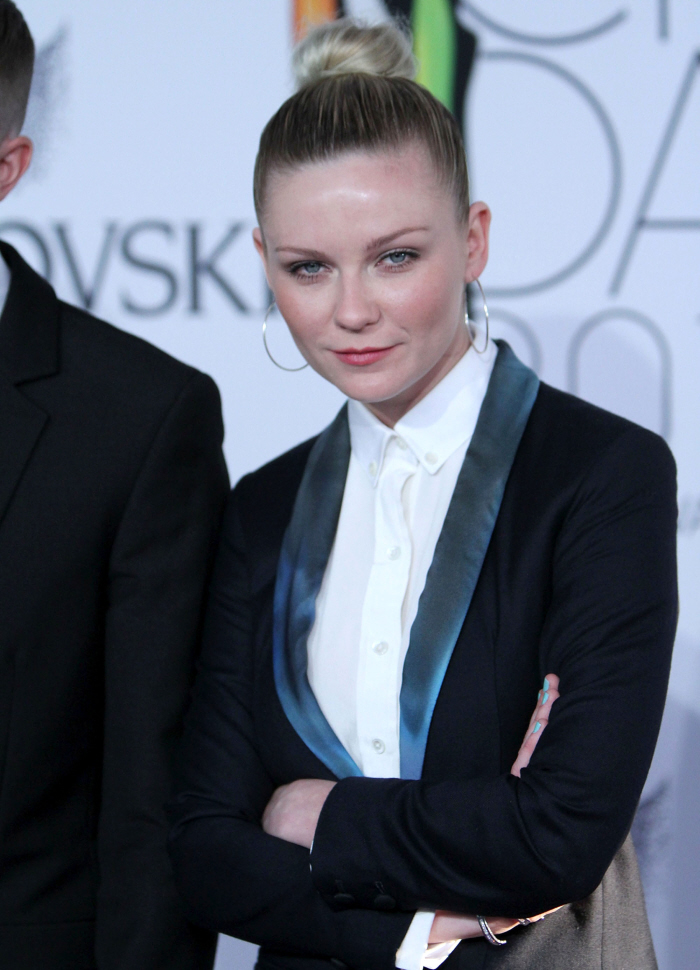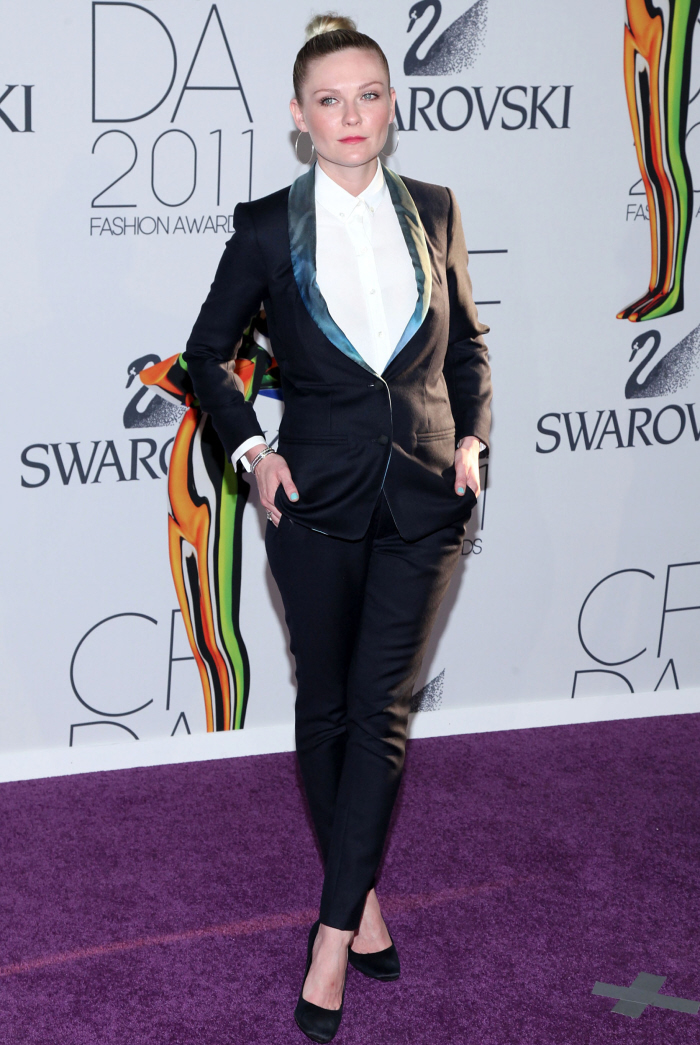 Just to show you that I'm not a complete hater of the tuxedo look for ladies, here's Leelee Sobieski, wearing a fresh white suit/tuxedo designed by her husband Adam Kimmel (the shoes are Givenchy). THIS is a beautiful look on a woman. Not so much with Kiki's tux.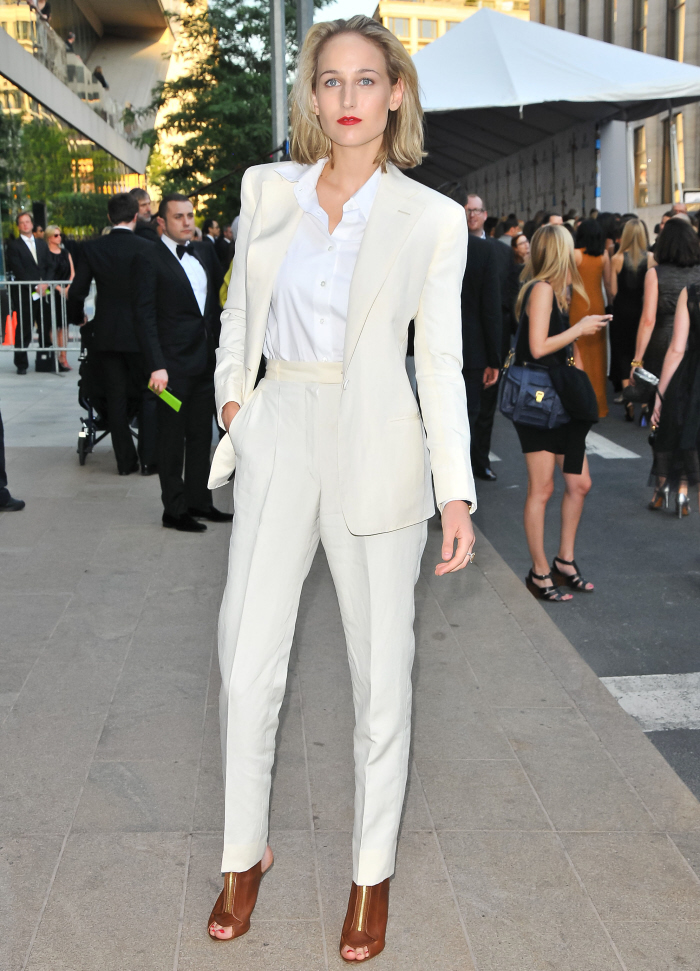 Photos courtesy of WENN.