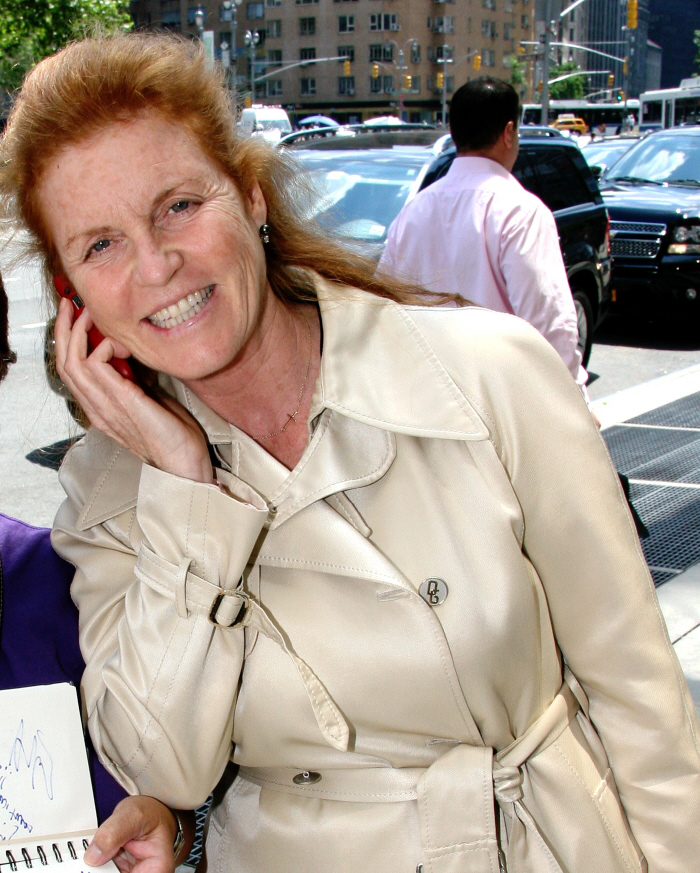 Sarah Ferguson is crazy. I think we've established that by now. Not only is she just flat-out crazy, Fergie actually offends me and others with her insanity by claiming that she's this wonderful mother (she's not, she's a narcissistic drama queen) or that she "loves" the idea that both she and Princess Diana weren't at the royal wedding. For real. Anyway, Fergie is still in the midst of a publicity tour to promote her show on OWN (Oprah's network). This morning, she gave an interview to Today, and it's a lot of the same crap that we heard in Fergie's Harper's Bazaar interview. Pity poor Fergie, she's a victim of her own generosity! The media is so mean! She's so wonderful and selfless and no one ever gives her credit for being so awesome!
Visit msnbc.com for breaking news, world news, and news about the economy
Ah. Her story about selling influence to the royal family is now a "tabloid setup" – her story has changed yet again. She also changed her story about watching the royal wedding! Jesus, she just lies all of the time. She told Oprah that she did in fact watch the wedding in Thailand. Now she claims she didn't. WTF?
Also, some excerpts from Fergie's show have begun to come out, and it's just… ugh. I mean, I imagine it will be good television just to see how delusional she is and what a pathological liar she is, but I wish some of Oprah's sycophants would call Fergie out on her BS:
Sarah Ferguson broke down in tears on US television as she said she had been left feeling "emotionally bankrupt", "worthless", "unlovable" and "pointless" by the years of abuse. Telling how she had been scarred by the behaviour of her late mother, Susan Barrantes, she said: "I looked in the mirror this morning and went, 'Well, no wonder no one loves you – you are so disgusting.'"

The Duchess made the emotional disclosures in a six-part documentary series for US the Opera Winfrey Network in which she is filmed undergoing therapy. In the show, called Finding Sarah, the Duke of York's former wife revealed how her mother spotted a vein on her forehead when she was a toddler which she believed to be a sign of the antichrist.

The Duchess recalled: "When she used to hit me because I didn't sit on my potty or wouldn't eat, a little vein would come up on the centre of my head near my red hair… It's just the way I was brought up. No wonder I'm so flawed."

She went on to disclose that she blamed herself for the break up of her parents' marriage after Barrantes left her father for an Argentinian polo player.

She said: "I believed I caused my mother to leave and therefore I am worthless and unlovable."

Wiping her eyes with a pink handkerchief, the Duchess went on: "Dad, who was a tough military man, said, 'You need to get rid of all your ponies because there's no one here to look after them. . . your mum has gone.' Every time I got upset he would call me a sheep's ass and tell me I looked like a clown and to grow up and stop being so silly. So I did. I shut up and never said a word."

But the Duchess went on to tell how her daughters, Beatrice, 22, and Eugenie, 21, are a constant source of support and encouragement.

She said: "The girls are solid, confident, fabulous and they do really well… they have seen me sabotage myself and learn from my mistakes. They believe in me and love me."
Finding Sarah will premiere in the US on Sunday, June 12.
[From The Telegraph]
Do I believe that Fergie had a difficult childhood? Sure. Do I believe that she probably suffered emotional abuse from her crazy parents? Sure. But I also believe that at some point in one's life, you really have to take responsibility for your own actions. I believe that about Linnocent's "I'm just a crackheaded child" act, and I believe that about Fergie's "I'm a victim!" tour. Her mother didn't make her peddle influence to the highest bidder. Her mother didn't make her lie about everything and anything to this day. She's 51 years old – it's beyond time to take responsibility for your own crap.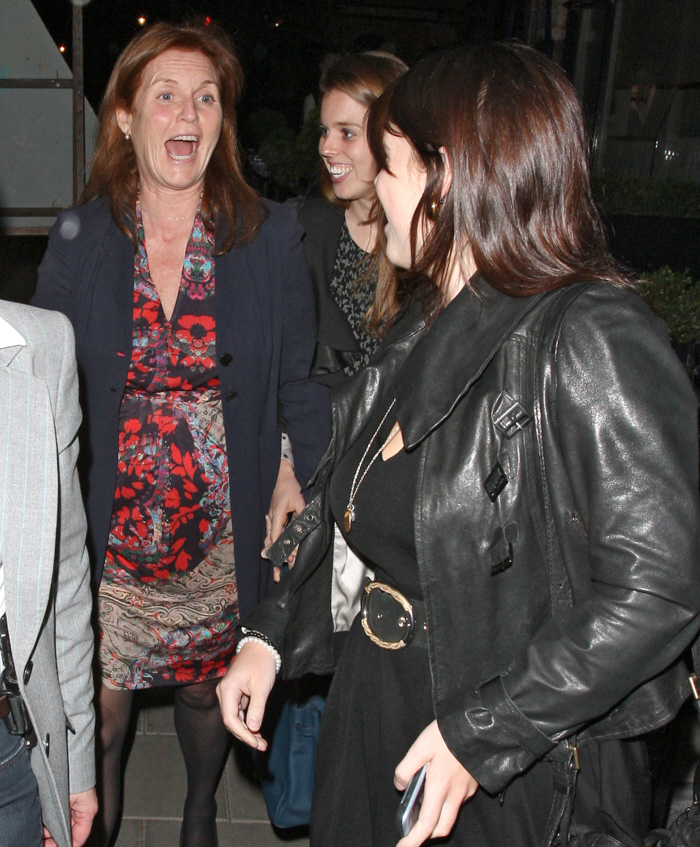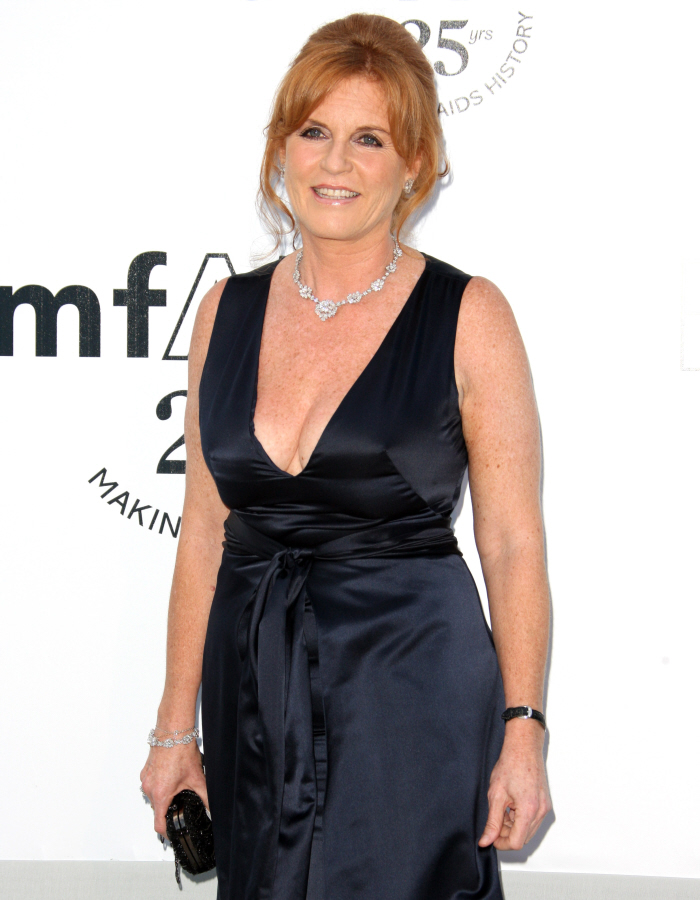 Photos courtesy of WENN.