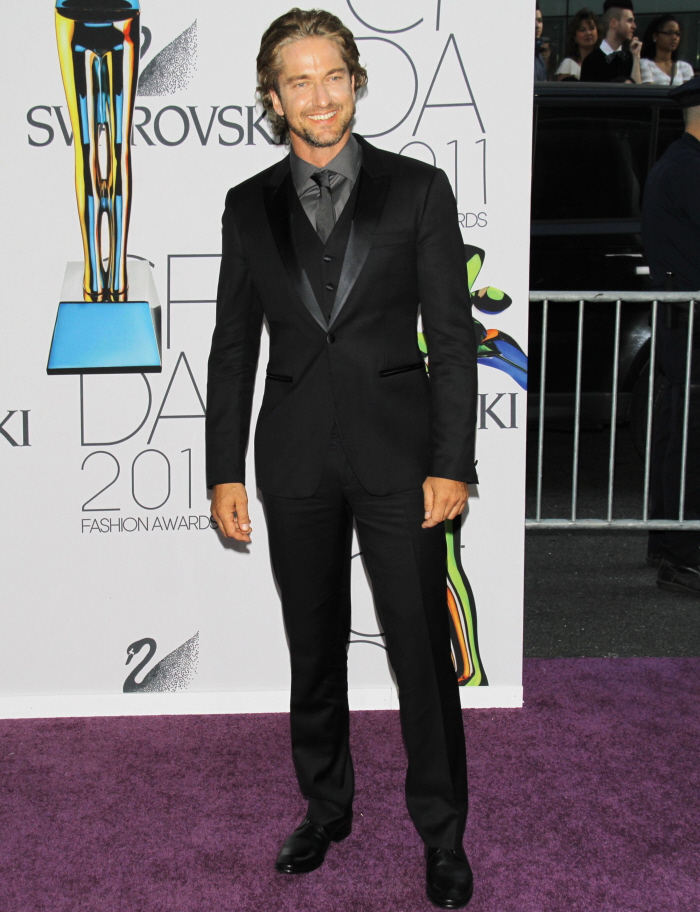 For some reason (I have my theories), Gerard Butler was in NYC last night for the CFDA Awards. Butler has been a hard dude to keep up with lately – I think it was just a few days ago when he took Jessica Biel "for a ride" on his motorcycle, answering the eternal question, "Who WON'T Jessica Biel stalk?" And then after that outing, Gerry was in Maui – you can see those photos here. Gerard has been keeping the weight off, and I think he looks damn good (but scruffy). Anyway, I guess Gerry flew directly from Maui to NYC for this CFDA event. Why, I wonder? It's not like Gerard is some super-suave clotheshorse. He's been wearing the same ugly leather jacket for years! So obviously, he doesn't care about fashion in the larger sense, like some men and many women do. Here's my theory (and many of you have already noted this before):
My theory: Gerard Butler was trolling for his "extra" girl. Whenever there's a big push to see him with someone – like, Jennifer Aniston or Jessica Biel – Butler plays the game with them and makes sure there are both denials of the relationship AND photos of he and the girl looking friendly. Then there are hundreds of stories about "Are they dating?" which often include Butler's rep's denials. Then, Butler goes for the "extra" girl. He'll make out with a street performer. He'll spend the night with a coed. He'll pick up a reporter interviewing him. He'll go to a big event where there are lots of models and pretty girls, and he'll work it. For whatever reason, this is his MO. I used to think he was trying to send the signal to whoever (Aniston, Biel) was trying to get him to play along with fauxmance stories. Now I just think that the dude is a compulsive bachelor who will never, ever settle down.
PS… I love Gerard's hair right now. He's sexier when it's long and shaggy.
By the way, I'm throwing in a photo of Matt Bomer at the CFDA event too, just in case you like 'em fancy. WHITE COLLAR TONIGHT!!!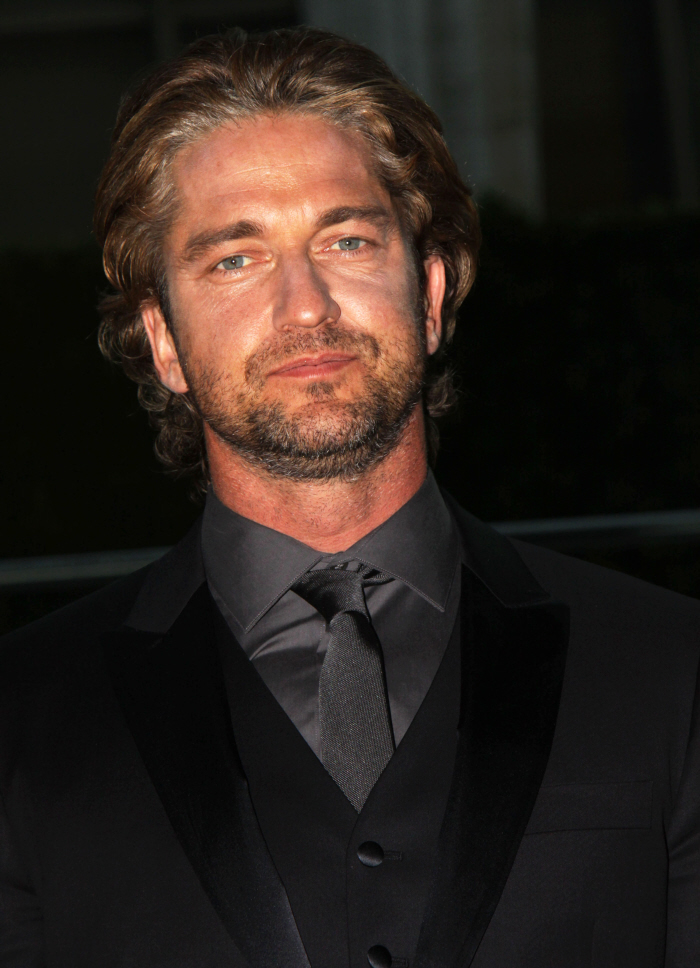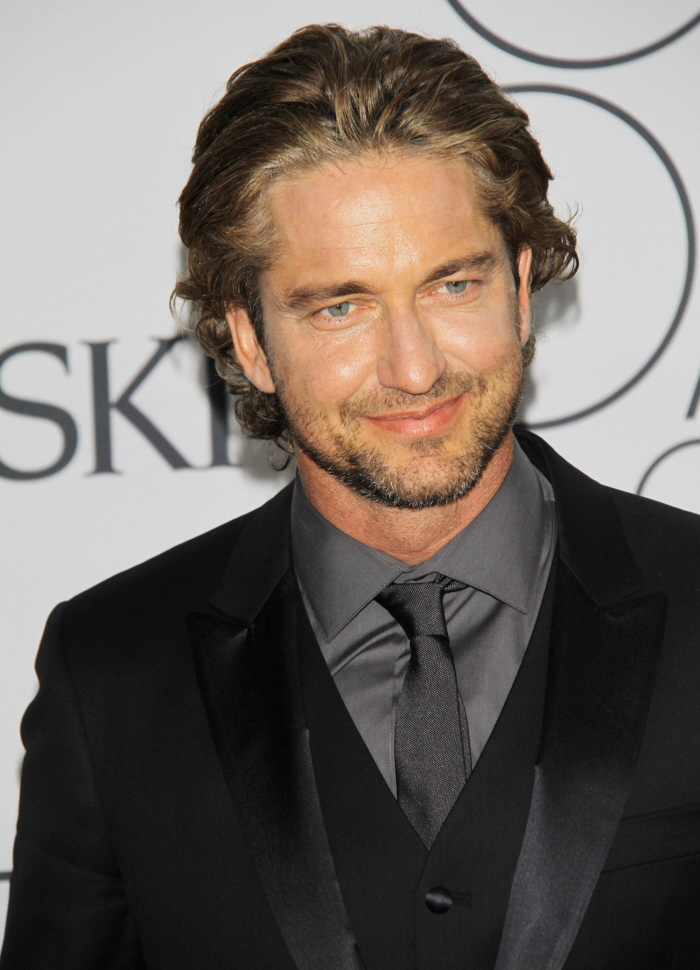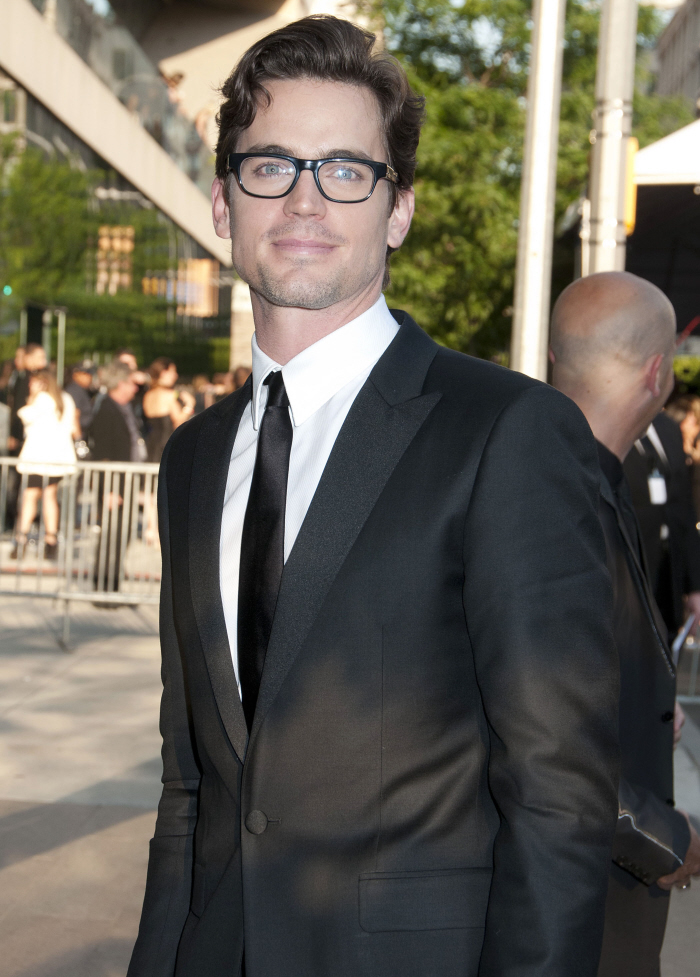 Photos courtesy of WENN.