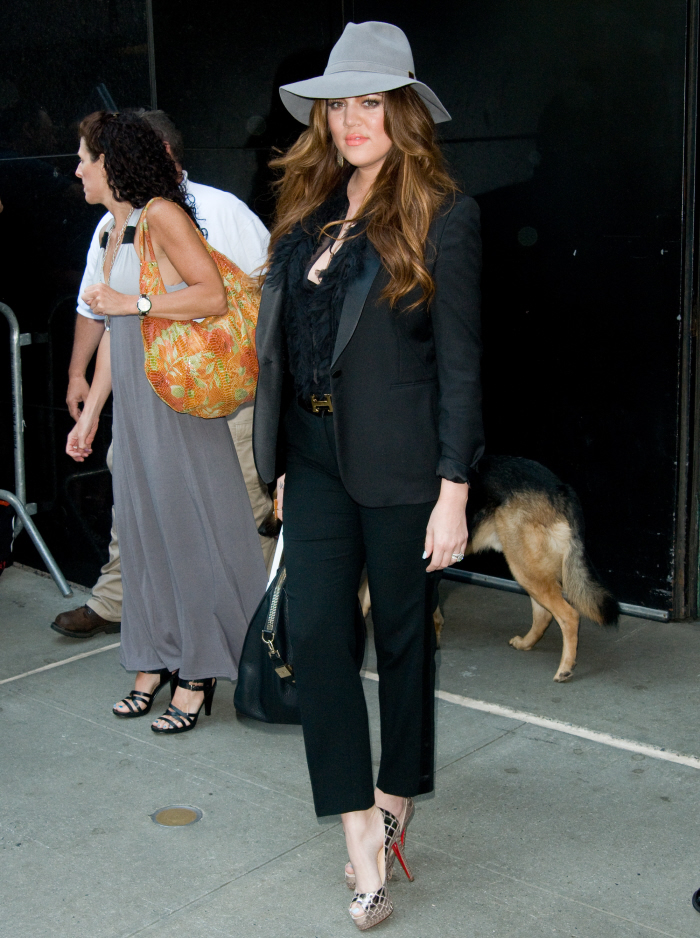 I don't even want to start with this, but it just proves the point that I've always made about the Kardashians: everything about them is easy. They're "easy" celebrities to love, hate or have an opinion on, they're easy celebrities to write about, and they're easy celebrities to mock. So the story of the day seems to be about Khloe Kardashian's nipple, and how it came out to play this morning on Fox & Friends. Here's my real question, though: WHY were Khloe and Kourtney Kardashian appearing on Fox & Friends? I mean, I get that Fox's morning show is extremely budget (they make Morning Joe look like the Algonquin Round Table), but that's no excuse to encourage anyone by the name of "Kardashian".
So… yeah. This story writes itself. I thought I caught a glimpse of nipple towards the beginning of the interview, but around the five-minute mark, you can really see it.
Here's my problem: this doesn't offend me in a clutching-my-pearls-what-will-the-children-think way. This offends me as a curvy woman. My boobs are bigger than Khloe's, but we're probably close in dress size (but not height!). I would never, EVER wear this outfit. I would rarely wear any of Khloe's outfits, because she consistently thinks she can pull off the same stuff as her smaller sisters. She needs to realize that she has a different body type than her sisters, and dress accordingly. She needs to harness the boobs. She needs to put on a longer skirt. She needs to stop with the sheer clothes (at least while she's braless).
But Khloe loves the attention. Of course: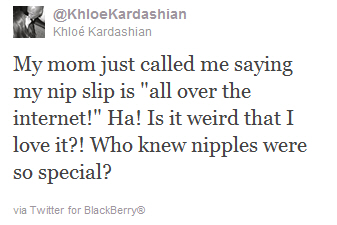 Sigh… too easy.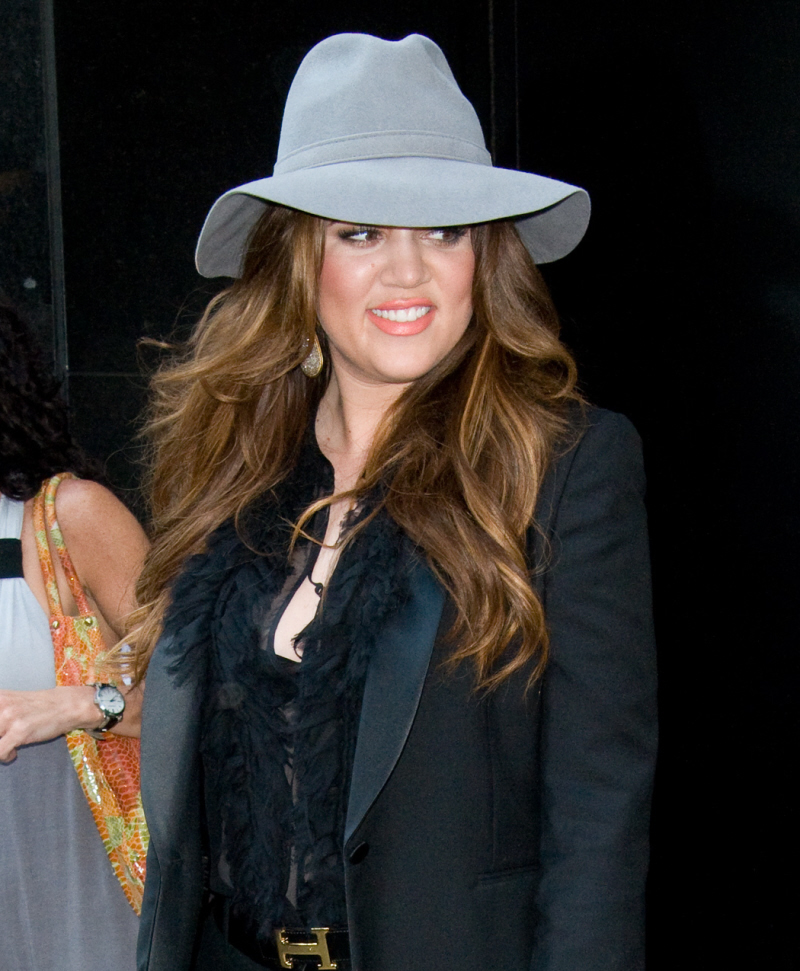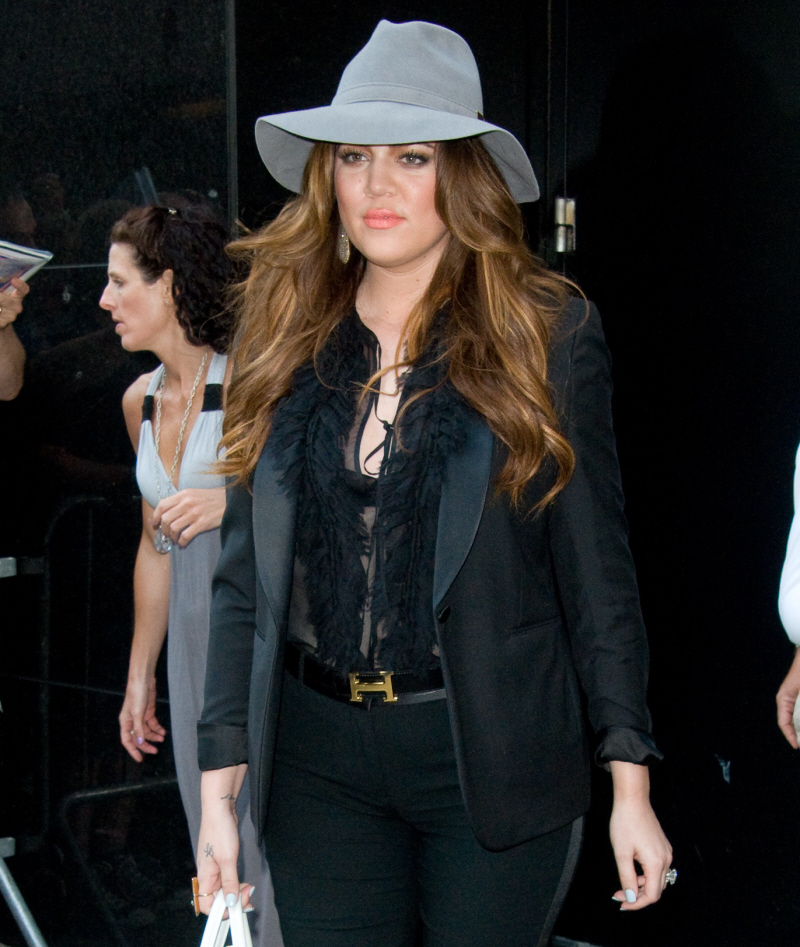 Photos courtesy of WENN.