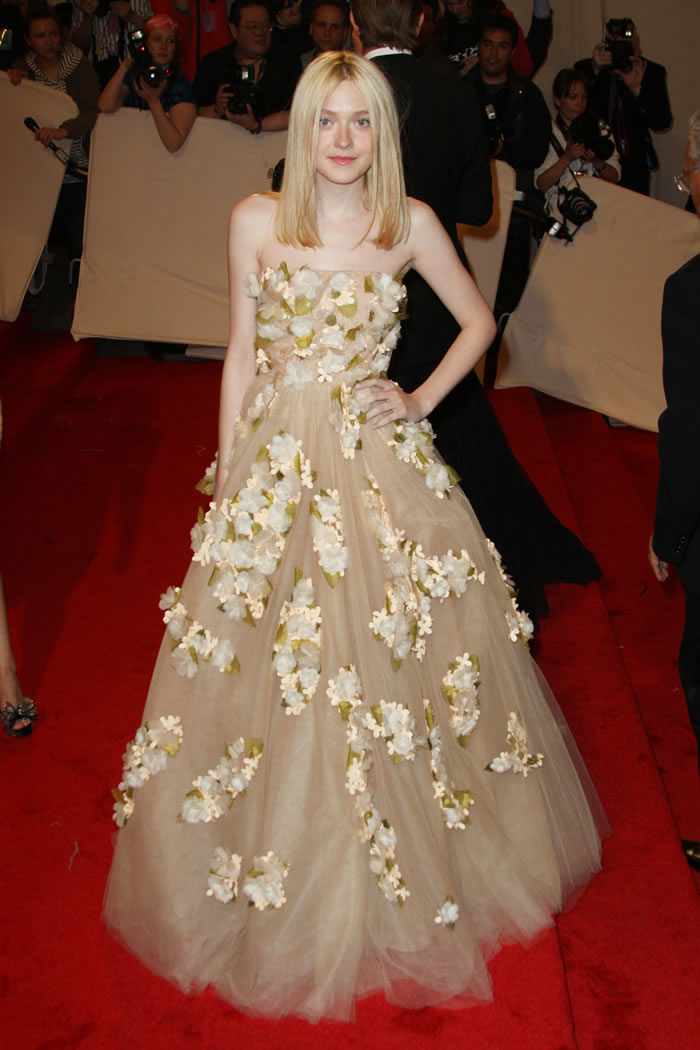 Occasionally, it's nice to read about a truly down-to-earth actor or actress who isn't just faking it while simultaneously stomping upon their resting laurels. Such is the case with Dakota Fanning, who is probably the most unaffected young starlet in all of Hollywood and who will most likely make a smooth transition from child star to adult actress. First things first though, for Dakota and her family have placed a great emphasis on the importance of education and living as much of a "normal" life as is humanly possible; that is, for a 17-year-old whose IMDb profile lists an impressive acting 45 credits to her name. Even more amazing is the fact that Dakota also participated in extracurricular activities too, particularly as a cheerleader as well as being voted both Homecoming Princess and Queen of her high school. Now, she's graduated from high school (here's a cap-and-gown photo that we don't have access to), and she's already made plans for college, so it's time for a celebration:
Dakota Fanning donned a blue cap and gown at downtown L.A.'s Walt Disney Concert Hall on Monday — but this was no film shoot! The veteran child actress, now 17, attended her high school graduation ceremony with her classmates from North Hollywood private school Campbell Hall.

Despite her constant stream of film work (Hollywood took notice of her talent when she was just 6 years old in 2001′s I Am Sam) the Twilight Saga star and her family have endeavored to maintain a somewhat "normal" childhood. She was part of the varsity cheerleading squad, and was named homecoming queen two years in a row at Campbell Hall.

"I think it was really important to have the high school experience," she said on the Today Show last fall. "I just think everyone always looks back on that time in their life. Who was homecoming princess and [did] the cheerleading … and all the things that go along with high school? And I wanted to have that. I'm really lucky that I found a school that allows me to do both."

Next up, Fanning plans to enroll in New York University this fall.
[From Us Magazine]
See? I don't think we'll need to worry about Dakota pulling an Emma Watson after a year or two of undergrad either. Dakota will take things seriously and graduate because she's used to the discipline of study (and the experience of school itself) instead of just dealing with an on-set tutor that came only in small doses. Nope, no "taking a break from college" for her. Or at least, I hope so.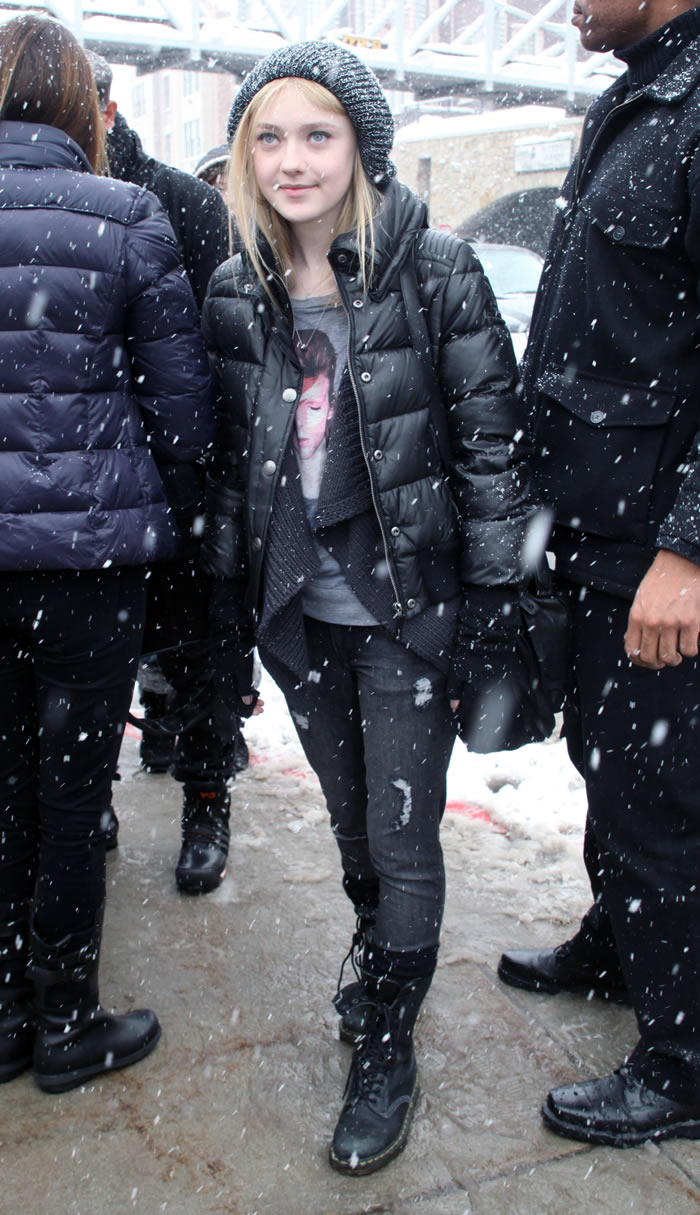 Photos courtesy of Fame Pictures