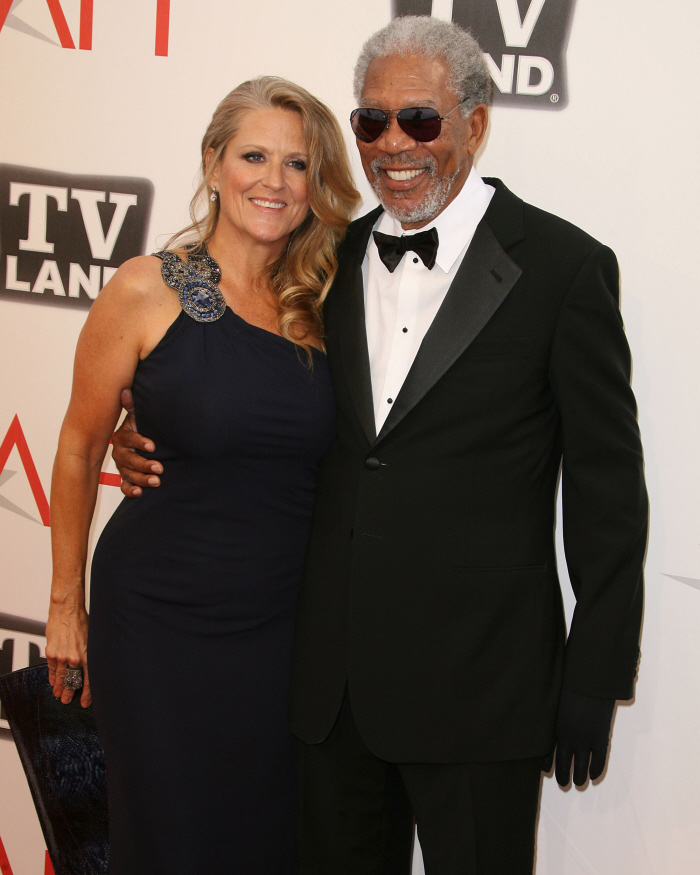 If you prefer to think of Morgan Freeman as the voice of God, narrating the movements of penguins, then you just need to stop reading. Go find that post about Christina Hendricks' boobs. So… last night, Morgan Freeman was honored with an AFI Lifetime Achievement, completely well-deserved considering Morgan has spent decades doing solid-to-great work in Hollywood, and especially considering that the AFI hands out "Lifetime Achievements" to just about anyone these days. The blonde woman that Morgan has his arm around has been identified in the past as his publicist, and some say she's his "girlfriend" too. It's a possibility, totally. Morgan could be dating his publicist following his divorce last year.
But Morgan also brought out some of his family for the event. My eye went to the young woman in the pale pink dress. It that his step-granddaughter/lover E'Dena Hines? I can't tell. CB looked at the photos, and she doesn't think it's E'Dena – go here to see an older photo of E'Dena. The chick in these photos has a very similar face, I think, but I can't really say. You remember E'Dena, of course. Shortly after Morgan got into a car accident with his rumored mistress, the Enquirer began getting lots and lots of suspiciously stories about Morgan's history of zipper problems. According to well-placed sources, Morgan had been having a ten-year affair with his step-granddaughter (the granddaughter of one his ex-wives, no biological connection to Morgan). E'Dena was considered the real reason he and his last ex-wife divorced. E'Dena was considered the reason why the divorce, the settlement and all of the proceedings were so hush-hush. The Enquirer also had reports that E'Dena wanted to settle down with Morgan, get married and have his children. That was the last I heard about it – Morgan was free, and E'Dena was pushing to make it official. And then Morgan began stepping out with this blonde publicist woman. It's interesting, right?
So, I have two theories. One, E'Dena got dumped, flat-out. Two, E'Dena and Morgan are still together, but it's still very hush-hush, and Morgan goes to events with his "official" lady. I really don't know. But it's all kind of gross.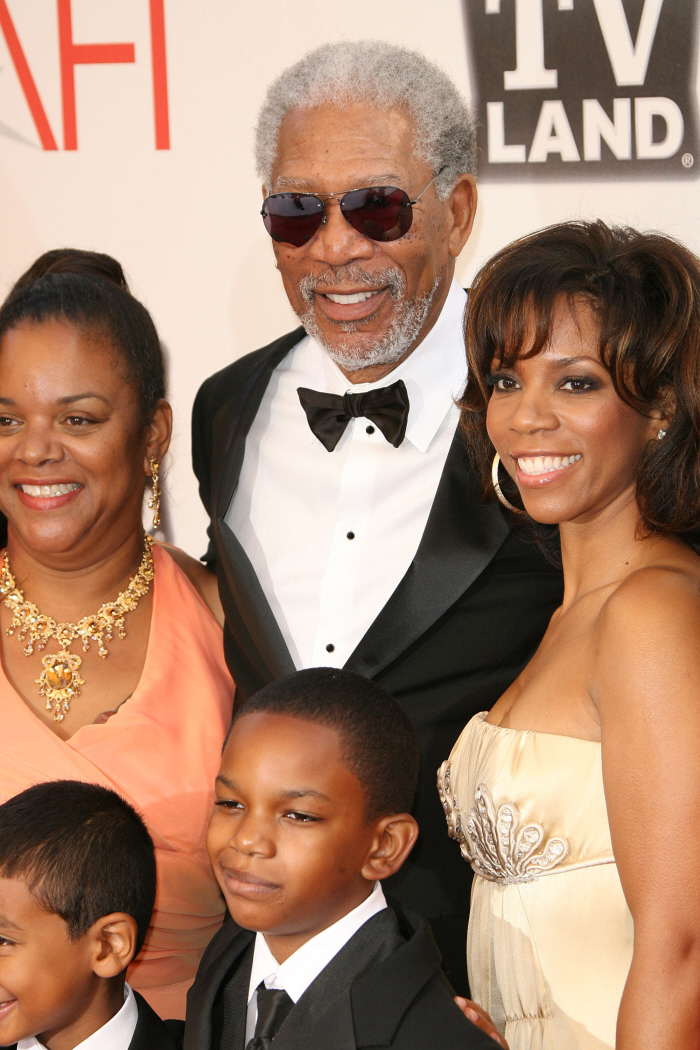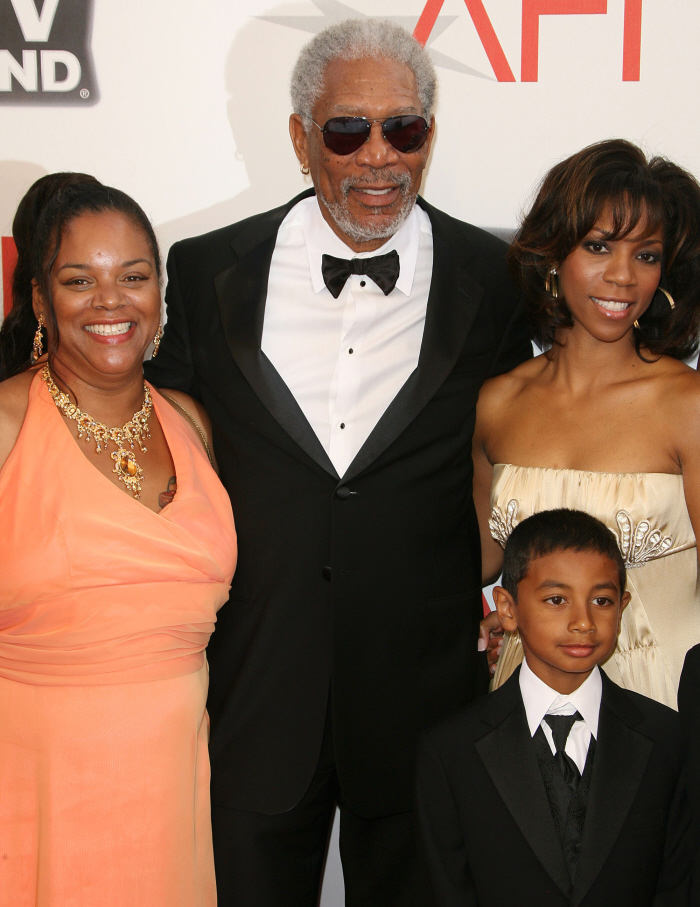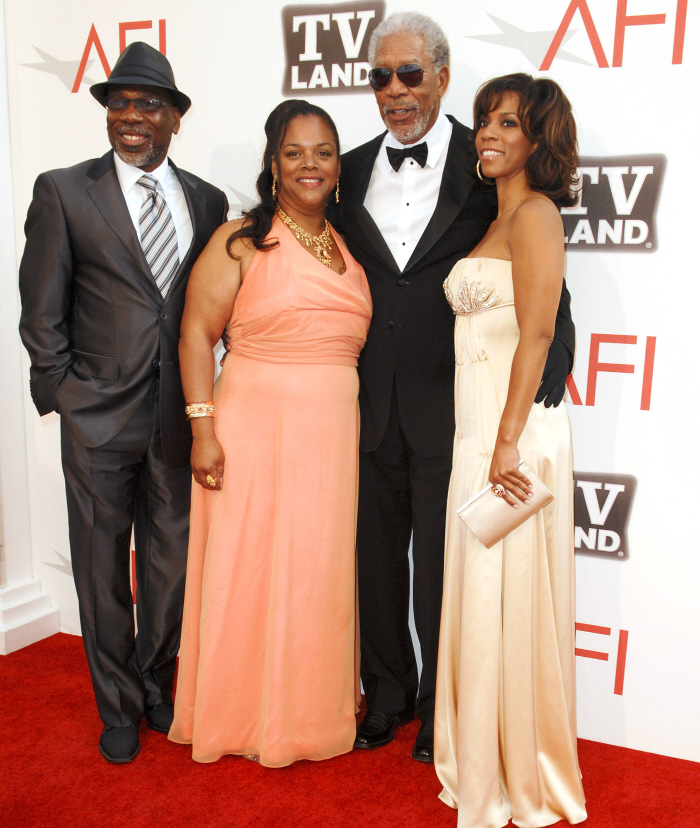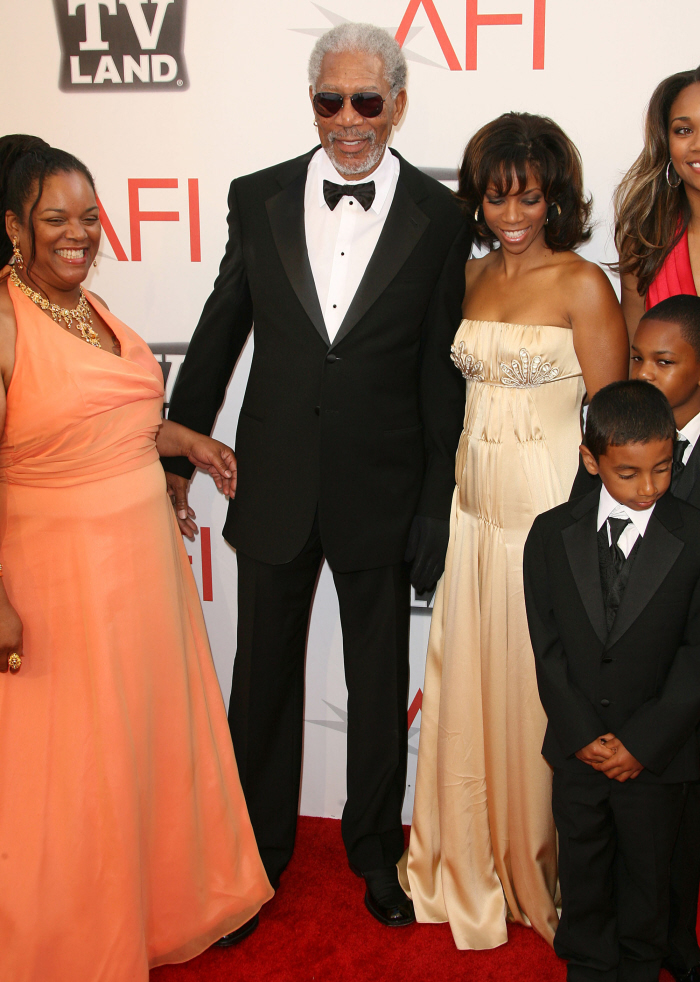 Photos courtesy of WENN.