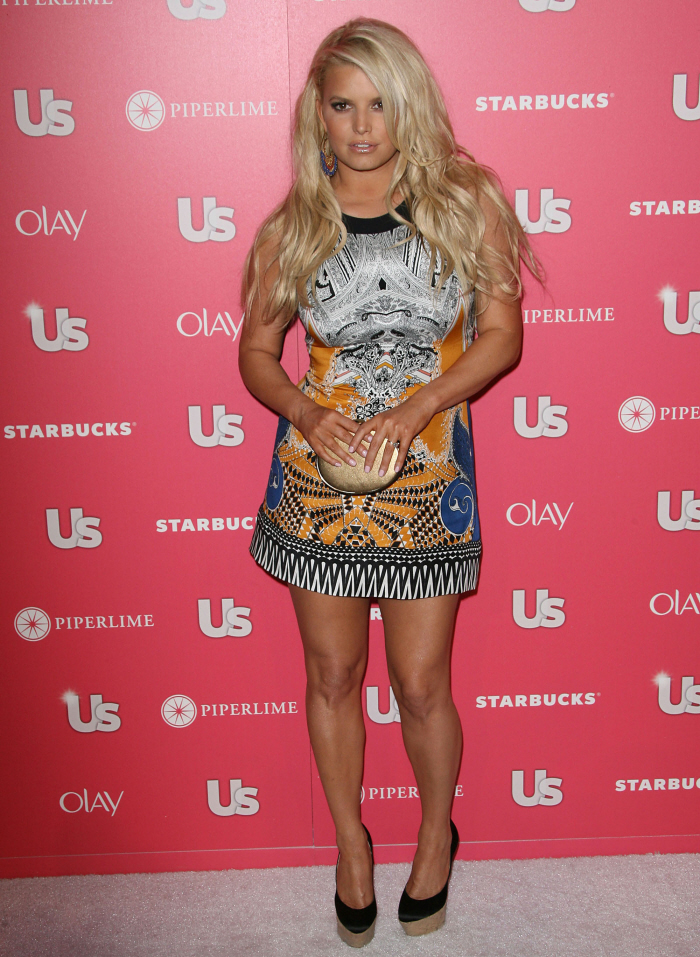 Oh, GOD. Farty got a job! Sorry, that was mean. Farty already has a job – a big one, where she's a big-time designer of her own billion-dollar branded industry. But Farty wasn't content with just doing the clothing-purse-shoe thing. No, Farty wants to take her fashion sense to the streets! Or, to NBC. Apparently, NBC is beginning what seems like a Project Runway-esque style show called Fashion Star. It's a reality series with Farty as the "celebrity mentor". Seriously. Jessica Simpson will "mentor aspiring designers as they compete for the chance to win a multi-million dollar contract to launch their own brands."
Jessica Simpson's got a new gig! The 30-year-old engaged fashion designer is set to appear as the celebrity mentor on NBC's new reality series, Fashion Star, the network announced Monday.

"NBC is delighted to work with singer, designer, actress and pop culture icon Jessica Simpson," the network's Executive Vice President of Alternative Programming Paul Telegdy tells Us Weekly in a statement. "With an almost billion dollar lifestyle brand under her belt she is sure to be an excellent mentor to our up-and-coming designers."

Simpson — whose Jessica Simpson brand has raked in $750 million in 35 countries — will join supermodel host Elle MacPherson for the series, which searches for the next big fashion brand.

Fashion Star's 14 designers are sure to learn a lot from Simpson, named Us Weekly's Style Icon of the Year.

"I'm in the workroom in [L.A.'s] Westwood a few times a week from 11 to 7 at night," says Simpson, who's completely hands-on with the creation of her chic but affordable line. "Nothing goes out without me seeing it or my mom [Tina Simpson, cocreative director] seeing it," Simpson explains.

Fashion Star's debut date has yet to be announced.
[From Us Weekly]
My first reaction: no one who has worn reindeer tights stretched to their very limit should ever be a style mentor. My second thought was about Jessica's "judge" duties on last season's Project Runway finale, where Jessica looked like hell, but she seemed kind of smart-ish and knowledgeable (about fashion).
SO… this could get interesting. As you might remember, I've sworn off Project Runway after that horrible, terrible, untalented, nasty, ridiculous piece of work Gretchen won last season. Jessica was there – she saw what went down and she was on Team Mondo. My hope is that they organize this show really well, and put Jessica with some strong personalities, but not so strong that they'll shout her down. I get the feeling that Jessica "gives in" when challenged, so she'll need to stand up for her ideas. UPDATE: Crap, Elle Macpherson is the "host" of the show. Elle is totally CRAZY. This show is going to be insane (and insanely good!).
It just occurred to me – if she's the "mentor" does that make her the "Tim Gunn" of the show?!!? Oh noes. Now I can't wait to watch it.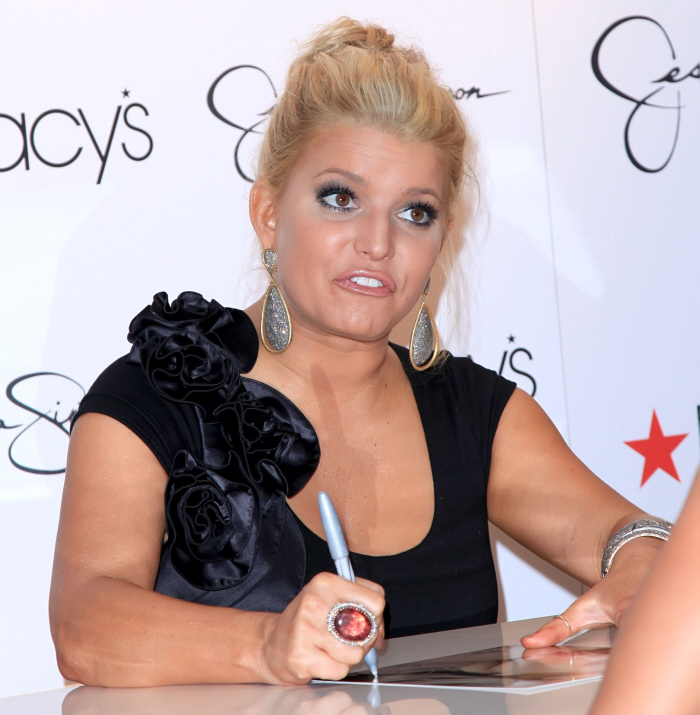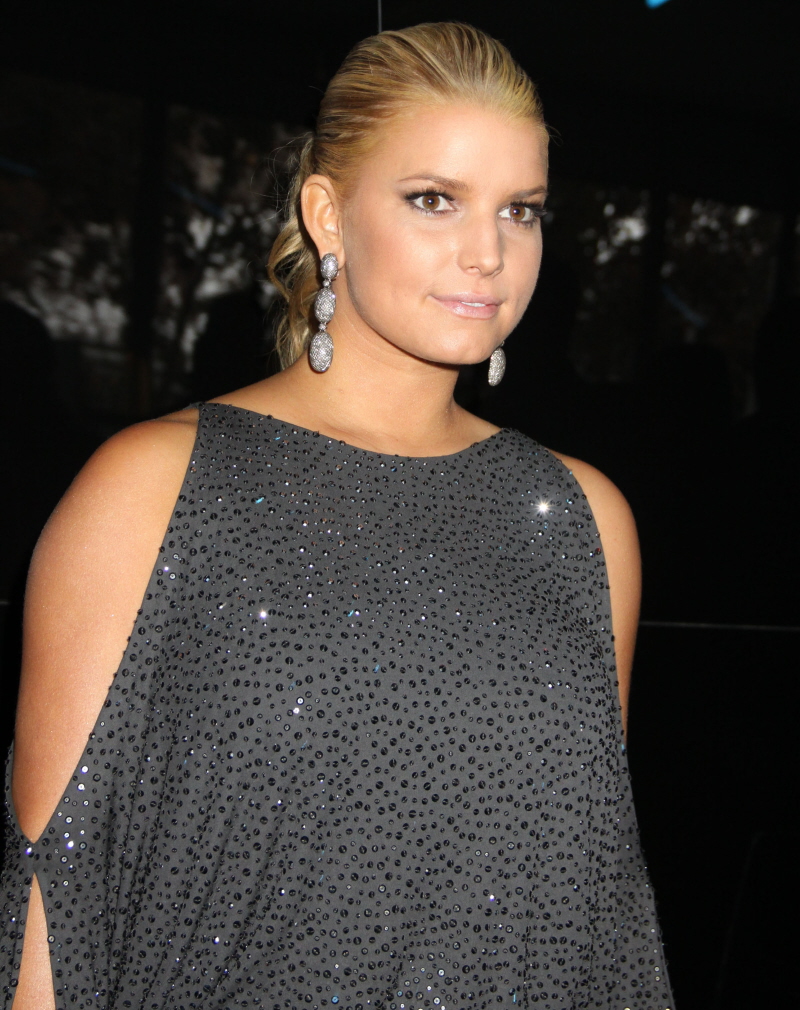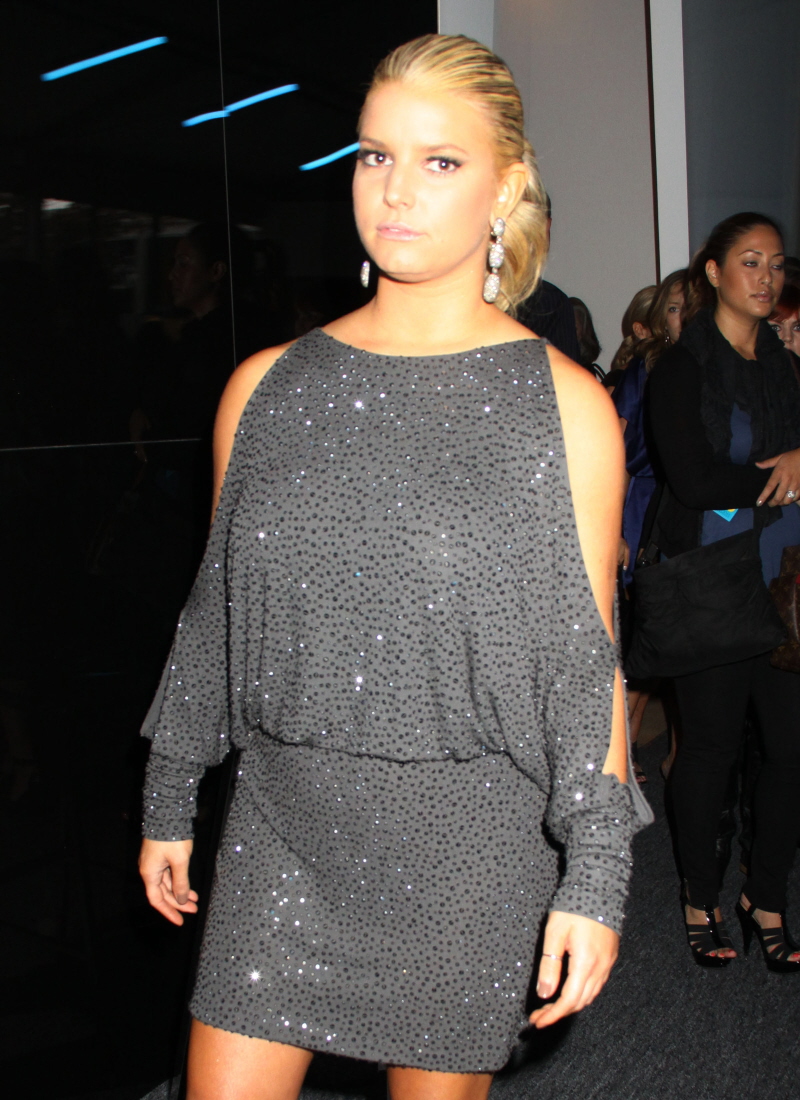 Photos courtesy of WENN & Fame.