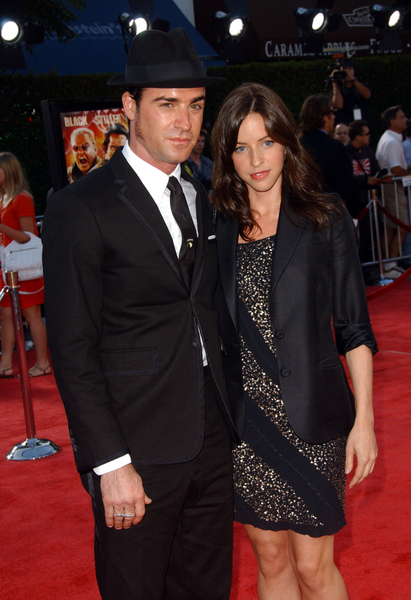 This photo is of Justin and his girlfriend, makeup artist Heidi Bivens, in 2008. Credit: PRPhotos
Early last week we ran a story that was all over the tabloids, about how Jennifer Aniston's new PR-friendly boyfriend, Justin Theroux, had a longterm girlfriend who was surprised to hear through the press that he was dating Aniston. This story was supported by a quote that the girlfriend's mother gave Radar Online about how it wasn't true that Aniston and her daughter's boyfriend were together, and that they were just friends who happened to be out with a group of people when the tabloids (Aniston's rep) decided to manufacture a new romance. I wrote back then that I couldn't verify whether Justin and his girlfriend were living together, but according to The NY Post and the girlfriend's rep they were, they'd been together for 14 years, and the girlfriend just moved out last weekend. It's worth noting that Theroux is now repped by CAA, the same agency that continually plants Jennifer Aniston stories in the celebrity press.
Jennifer Aniston's romance with Justin Theroux has ended his 14-year relationship with his live-in girlfriend Heidi Bivens — who moved out of their home last weekend, Page Six has exclusively learned.

Sources tell us Hollywood costume designer Bivens "is devastated" after Theroux abruptly ended their relationship as he got close to Aniston.
Aniston, 42, and Theroux, 39, met last fall on the set of "Wanderlust," due in October, but in recent weeks they have become inseparable.

A source told us, "Heidi is heartbroken. She was completely blindsided. She and Justin had been together for years, they had a home. Then he met Jennifer and everything changed. At first he claimed he and Jen were friends."

A rep for Bivens confirmed to Page Six: "Heidi and Justin have been together for 14 years. They met when she was 20 years old and he 24, and yes, she just moved out of their home last weekend. She has no comment."

When Aniston and Theroux were first spotted dining together in May, her rep insisted they were friends. But it was reported at the time that Theroux is "edgier than the guys Jen usually dates . . . she really likes him."

In recent weeks, the pair have repeatedly been seen dining out and reportedly spending weekends together, with Hollywood sources telling us that "things are moving fast. They are practically living together."

Despite Heidi's heartbreak, a friend of Theroux claimed, "Things were already over between him and Heidi before he got close to Jen…"

A rep for Theroux declined to comment. A rep for Aniston didn't get back to us.
[From The NY Post]
Back when Aniston first started seeing this otherwise taken guy, her rep planted a "friendly dinner" story in People, and then denied the story to US Weekly. I'm thinking that Theroux got word of the People story and told Aniston's people to back off and deny it, since he didn't want word getting back to his girlfriend.
I'll say what I said in the past about this story – we don't know what kind of lines Theroux fed Aniston about his relationship with his live-in girlfriend. However, I'll add the caveat that married and attached guys have hit on me using the "we're just together for the kids," or "she's just staying here until she can get on her feet" line and I haven't ever fallen for it apart from once when I was 18. (The guy wasn't married, he was just living with someone and then I quickly realized what was up.) It's usually obvious when a guy is creeping. When a guy is living with someone, smart women know not to go there, or at least to keep the situation at arm's length and wait and see. Unless they don't really care.
Why did Aniston play it like this though? Was this a fauxmance that went to the next level, or does she always immediately let her people let the press know when she has a new lover? You think she would know by now that she should play it closer to the vest.
Justin on 4/6/11. Doesn't his face scream "douche" to you?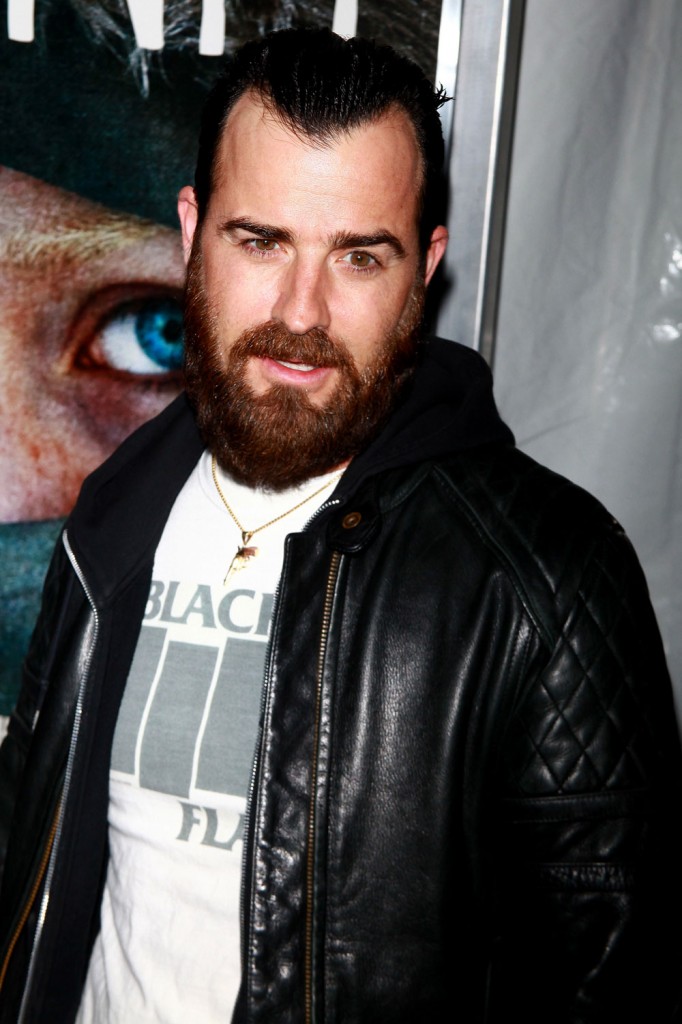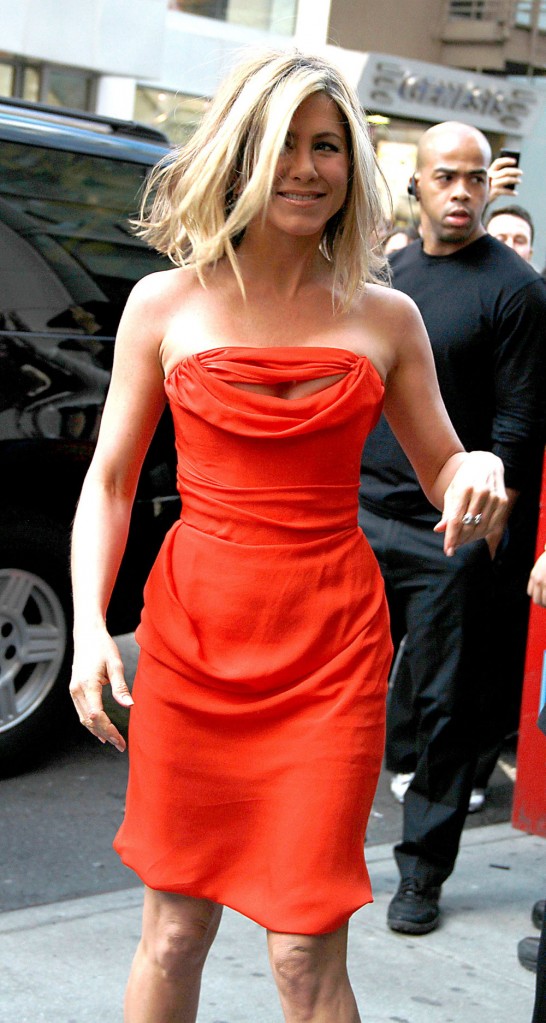 Aniston is shown on 5/5/11. Credit: WENN.com. Thanks to Kira for the tip!