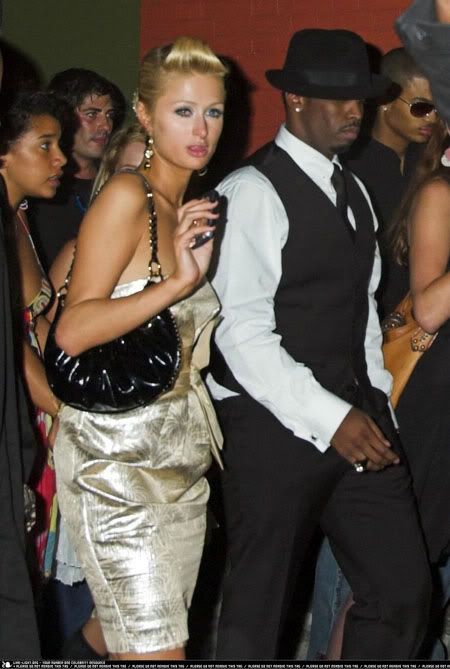 Pity party for Paris! The dumb heiress was seen bawling like a baby outside of Bungalow 8 in NY when she was denied entry. Her greasy f*** buddy, Brandon "firecrotch" Davis, threw a fit and the cops were called. Contrast this scene to well-behaved Tara Reid waiting patiently outside Hyde in LA, making self-depricating comments while Paris and Kim Kardashian sauntered in. Now we know who the gracious one is:
The hotel heiress – who recently said she only goes out partying because she is paid to – was turned away from exclusive nightspot Bungalow 8 last Thursday night (31.08.06) after security told her it was "full to capacity."
An eyewitness told Life and Style Weekly magazine: "She was sobbing and kept saying she was Paris Hilton and she didn't understand – all she wanted to do was dance!"
After being refused entry to the club, Paris, her entourage and rumoured boyfriend Brandon Davis decided to try a few other clubs but police told her the entire street was being closed off due to overcrowding, so her limousine was not allowed through.
Paris' embarrassing snub came just a day after she was unable to attend two MTV Music Video Awards pre-parties.
The socialite-turned-singer had hoped to attend Diddy's bash at Bungalow 8 as well as another warm-up party, but police closed the New York street where the club is located to all vehicles, and despite Paris's protests, would not give her access.
Karma can work quickly in Hollywood. Thanks to DListed for these pictures.