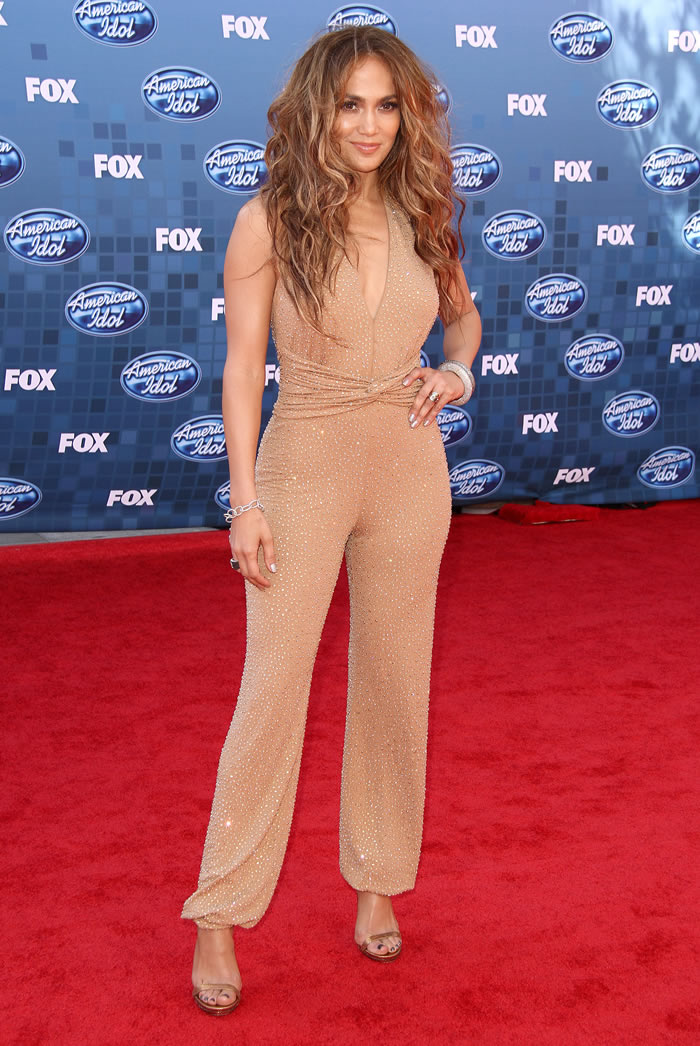 Last week, Kaiser predicted that Jennifer Lopez would be asking for more money to return for a second season as an "American Idol" judge. And guess what? In an interview with BBC Radio 1, J-Lo has now made a strategic admission that she hasn't yet determined whether or not she'll return for a second season: "I don't know. I haven't been forced to make a decision and I'm glad about that because honestly I'm very on the fence about it." Because, naturally, J-Lo is holding out for a raise over her puny $12 million salary for her current one-year contract. So the relevant question here is not whether or not Lopez will return to the show but, instead, why FOX was that incredibly stupid to believe that she wouldn't pull this stunt in the first place? After all, this is the same diva who called a hotel desk 20 times in one hour with the same demand. Here's some more from that radio interview:
You get to know [the contestants]. You get to know their hopes and their dreams on camera, off camera. You're helping them off camera, you're helping them on camera and it's this crazy ride you go on together. You definitely get involved, I definitely get involved. I am very emotional as you can see from the show. That's just how I am.

I had an amazing time doing it and I loved it but I have a lot other things happening, and it's going to come down to me making a choice of what I want to do for the next year and we're not really at the breaking point of "You have to make a decision right now!" I'm just really enjoying the time of just waiting and seeing.
[From BBC Radio ]
Yeah, J-Lo is enjoying "waiting and seeing" just how much money will be tossed her way, and the Hollywood Reporter seems to believe that J-Lo is holding out for Simon Cowell's former salary. Certainly, she couldn't really be that greedy, right?
Lopez's current salary: a reported $12 million. How high could her demand ultimately go? Another $23 million, if the Simon Cowell budget is your barometer.

That's right, Idol's top-earning judge for eight years running commanded $35 million per season at the end of his tenure, or about $642,201 per hour, using season 9's total airtime. And while Lopez is a proven entity with some box office cachet and a current hit on the Billboard charts (thanks, in large part, to its premiere and multiple plugs on Idol), is her contribution to the show really worth that much?

Let's consider: The Bronx beauty has the crabby Brit beat in the looks department, as viewers tuned in just to see what Lopez was wearing or how her hair was done, but when it came to commenting on the performances, it took all season for her to work up the courage to be anything less than fawning. Were it not for Casey Abrams's surprise peck and the occasional cooing "baby" that she would bestow on a contestant, and, dare we say, J Lo sometimes bordered on dull.

With that in mind, who's really getting more out of this relationship? True, Fox was able to avert a season 10 ratings disaster by enlisting Lopez for a year on the panel (judge Steven Tyler is signed on through season 11), and the numbers stayed flat, but after nine months of work plus that hefty paycheck, J Lo also walked away with a resurrected career and a radio smash ("On the Floor") on her hands – her first in nearly a decade.
[From Hollywood Reporter]
The thing about most of these musical reality-show judges (like Paula Abdul and Christina Aguilera) is that no one would be paying attention to any of them otherwise. Stephen Tyler is certainly well aware of this fact, so he was all up in a multi-year contract when it came time to sign last season. J-Lo, on the other hand, probably thinks she's now indispensible to "Idol" and will hold out for as long as she possibly can for more money. And make no mistake, she'll eventually sign no matter what.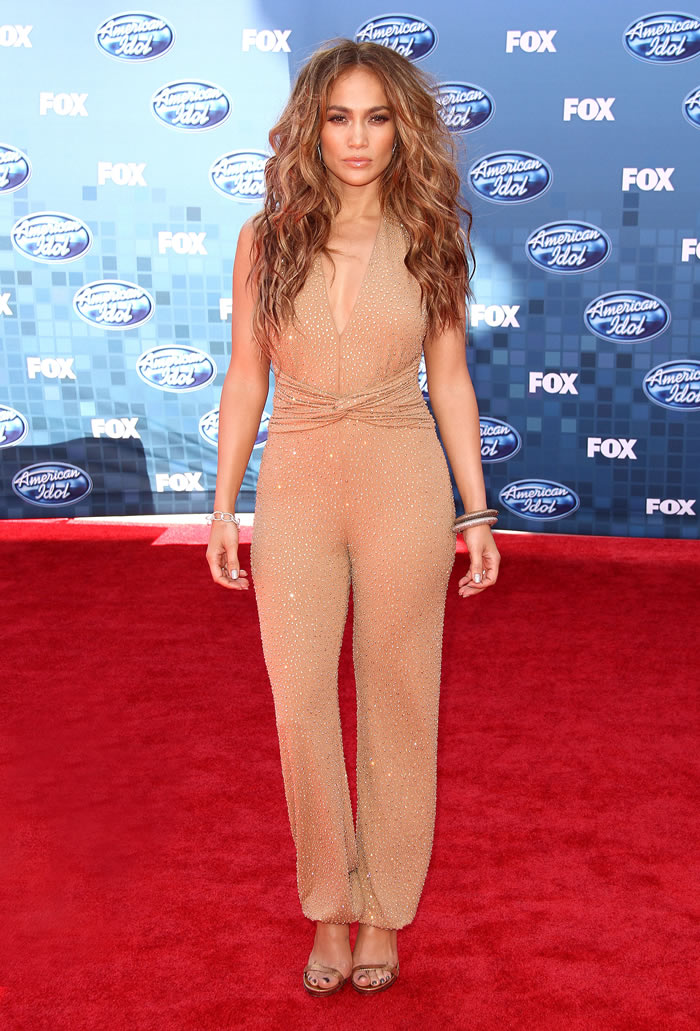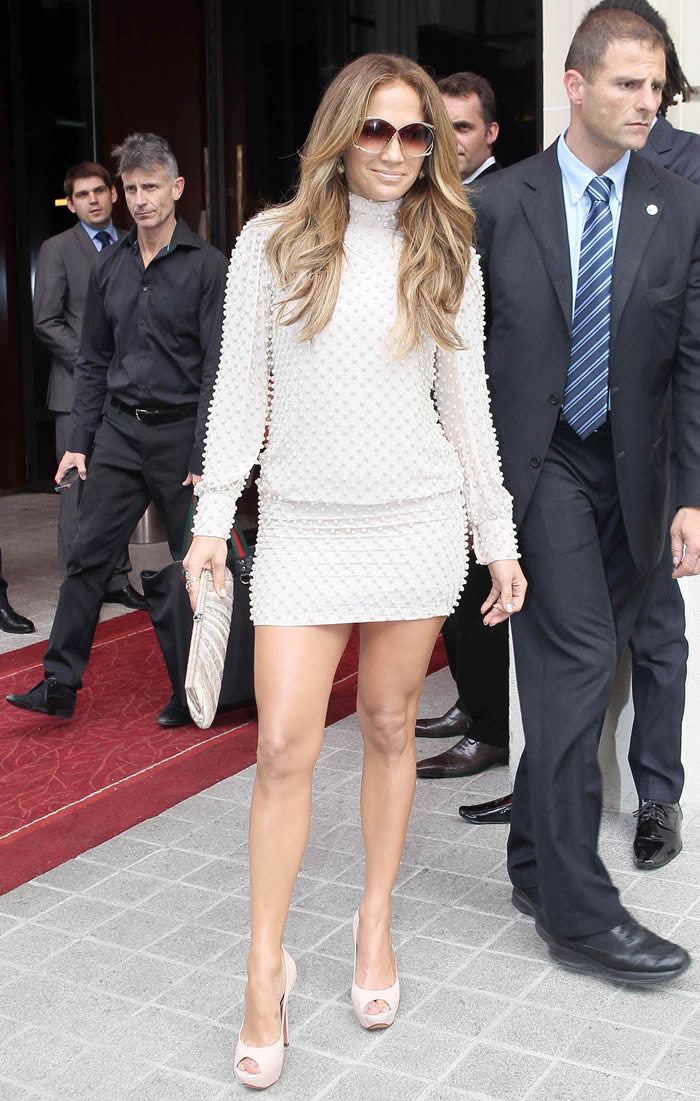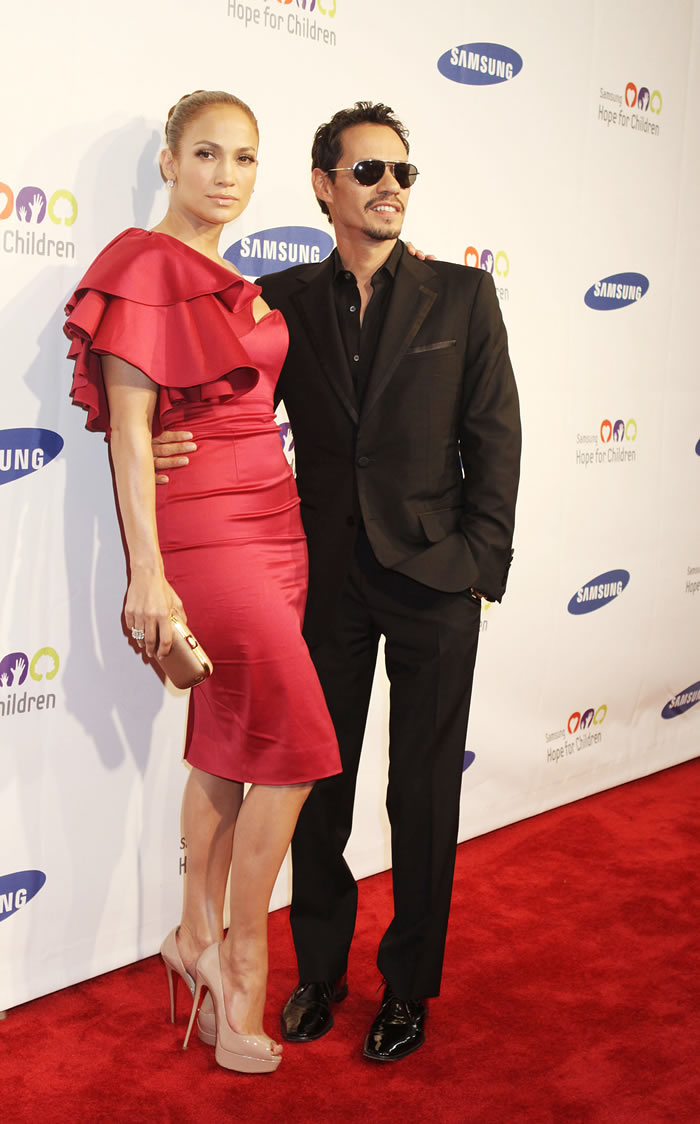 Photos courtesy of Fame Pictures