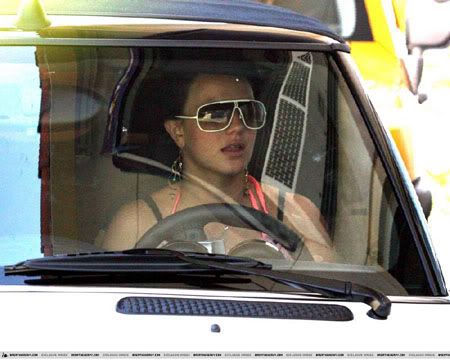 Britney has scheduled a C-Section for her second child – to take place on little Sean Preston's birthday, September 14th. She's also planning on calling the baby "Jailynn" in honor of her parents and her sister.
Britney Spears has apparently found a novel way for hubby Kevin Federline to keep track of all his kids' special moments. Star magazine reports that Baby No. 2 (Kevin's fourth spawn, counting two others with ex-girlfriend Shar Jackson) will have the same birthday as their son Sean Preston — Sept. 14 — and the same name as Brit's parents. The planned C-section will deliver a daughter whom Britney will name Jailynn in honor of her parents, Jamie and Lynn, and Brit's little sister, Jamie Lynn. Got that, Kev?
Now doesn't that take a special day away from her current child, who is already getting a sibling at the tender age of one? It seems like a pretty dumb move on Britney's part if it's true. She's having a scheduled C-Section, so surely she could have gone a few days before or after Sean Preston's birthday. The little guy deserves to have his own birthday.
Not only is he subject to Britney's poor (but well-intentioned) parenting, now he's getting his damn birthday downgraded too. It just doesn't seem fair to either baby.
Here is Britney nurishing her unborn child with some Taco Bell. Her companion seems to enjoy fast food as well. Thanks to BreatheHeavy and X17 for these photos.