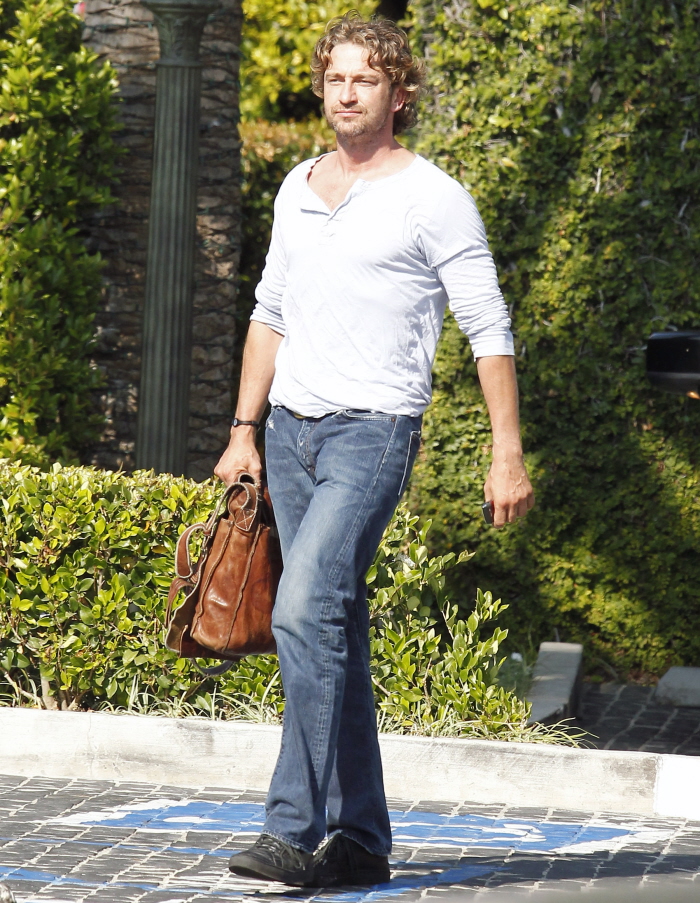 These are some new photos of Gerard Butler, looking good enough to eat. I get it, though – I mean, I understand why so many of you aren't in to it. He's a man-slut and he's rather unapologetic about not seeing the need for meaningful relationships. I understand why you think he's gross. Just know that I'm very happy with how gross he is. And he's been so much grosser in the past. Nowadays, he's keeping the weight off, growing out his hair, wearing better clothes and generally bringing the hot Scottish dong fantasies. Sigh… I love him. I would have hit it (hard) when he was mooby, but now that he's all slim and hot… oooh… I just need to stop.
Anyway, this week's tabloids are currently on his fauxmance with Jessica Biel. It's like that Ashley Greene thing never happened – which is his pattern. He gets to rub the ass and crook his little finger at various "extra" ladies while his main fauxmance rages on in the tabloid world. This is exactly how he played it with Jennifer Aniston too. It's his thing. Sidnenote: E! News got a quote from him about his love life a few nights ago. He was asked how his love life was going, and he growled, "It's terrible." SWOON. So here are the highlights from two Biel-Butler stories:
The Enquirer says that Jessica Biel is keeping it casual, but that she liked Gerard because he's a "bad boy" who doesn't care about his appearance, he just "seems to roll out of bed and seize the day…he's a bit coarse and rumpled around the edges, and that's like a breath of fresh air to Jessica after Justin." What was supposed to be simply an on-set fling turned into something more and Biel "surprised her friends when she continues the flirty relationship with Gerard after the movie wrapped." Biel knows Gerard is a player but she likes him because "he put a smile on her face again… he treats Jessica like she is the only woman in the world when they're together – and that's enough for her right now."
Star Magazine claims that Jessica is just romancing Gerard to get back at Justin Timberlake. Apparently, Jessica and JT were at a friend's baby shower and "they spent a lot of time talking – it was obvious that they still have feelings for each other, especially Jessica." Days later, Jessica was spotted on a motorcycle ride with Gerard because "Jessica would never get into a real relationship with a playboy like Gerard. But I think she figured that seeing her with a guy like him would make Justin jealous." The Gerard stuff has made JT have a change of heart: "He's suddenly telling friends that he could see them getting back together… but Jessica is giving Justin time to figure things out."
Yeah… uh, it sounds like Biel got Butler'd. He slept with her and moved on. As is his pattern. And now Jessica is trying to play it like he's pursuing her and she just wants to have fun.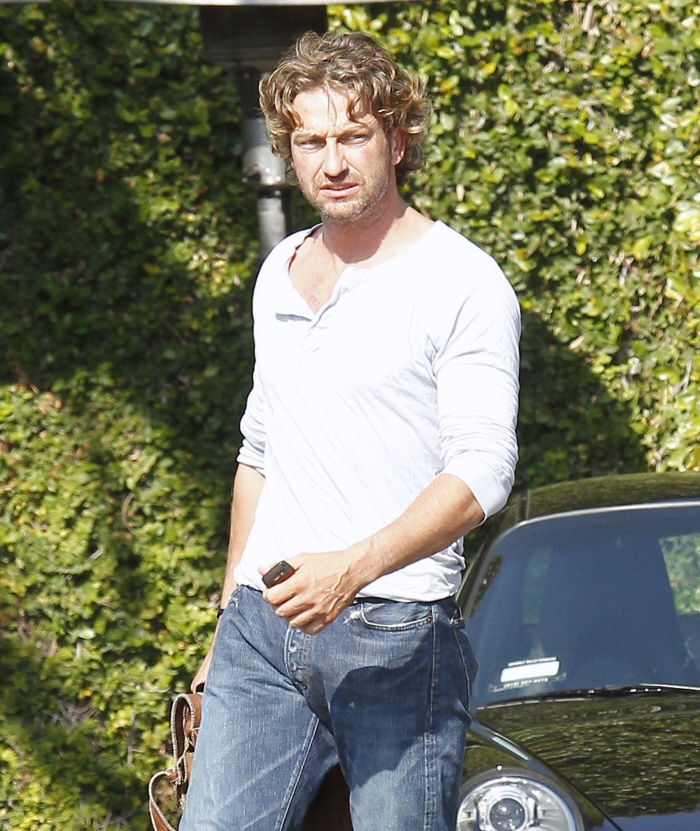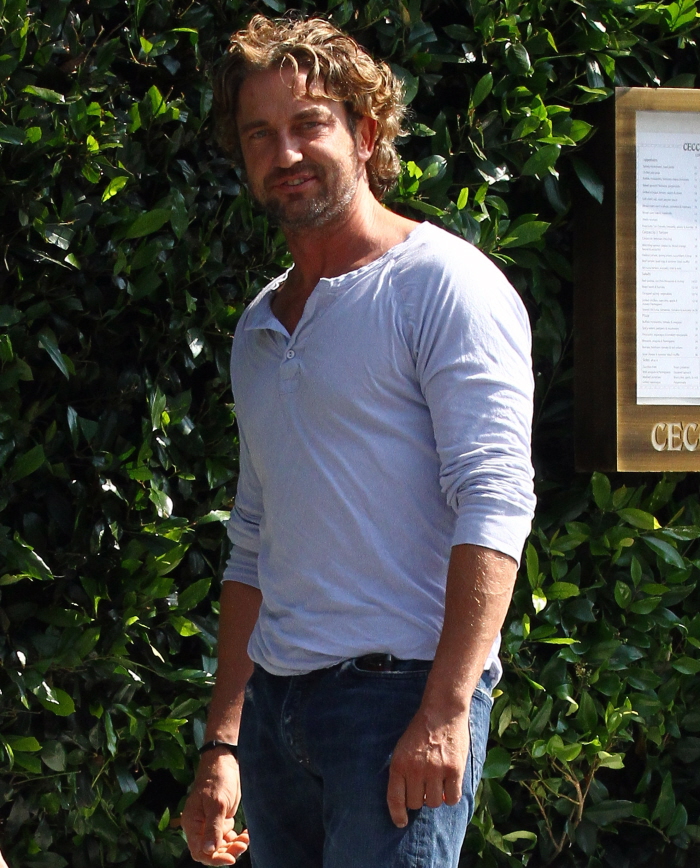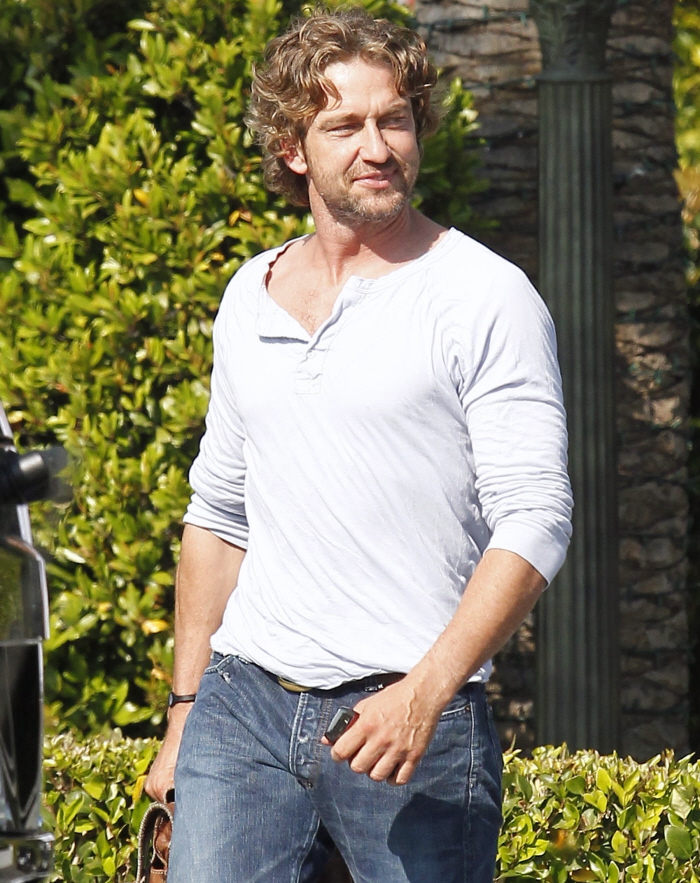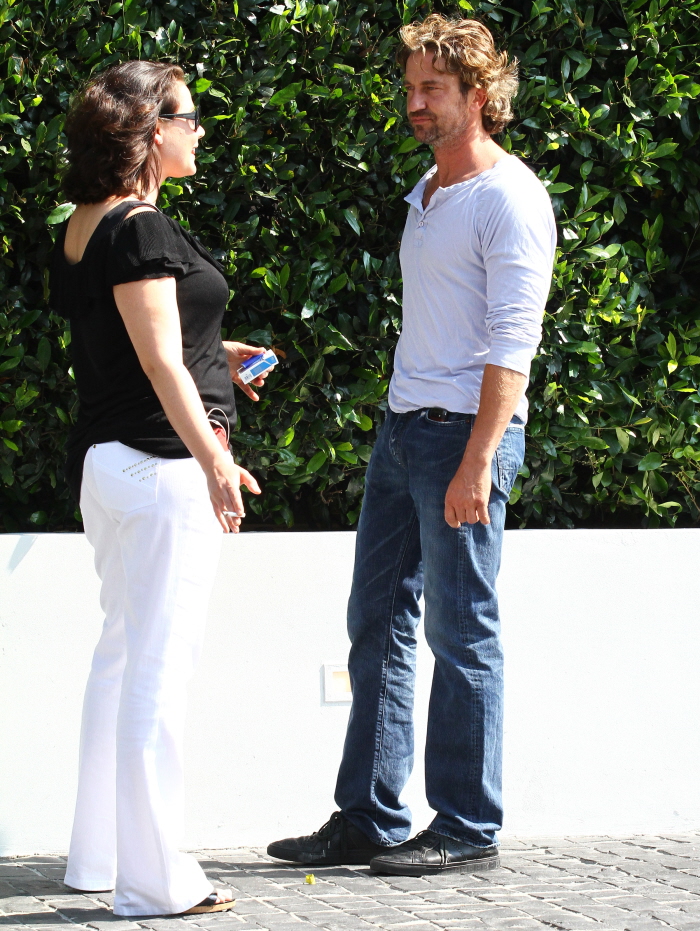 Photos courtesy of Fame.