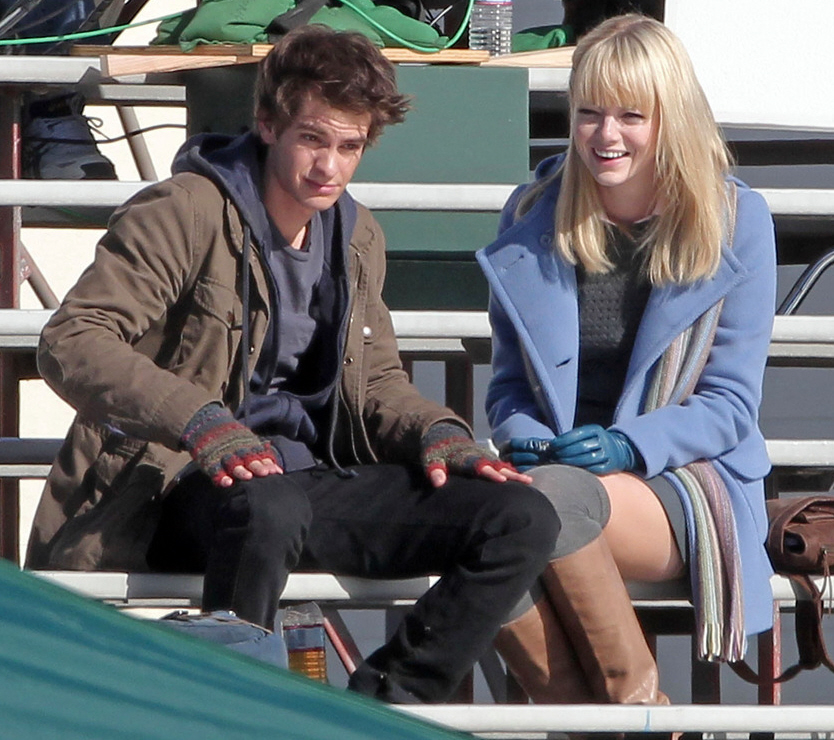 I called this. Kind of. When the news came out several weeks ago that Andrew Garfield had dumped his TV Girl girlfriend because he had become so famous, I suggested Emma Stone for him. Andrew and Emma are costarring together in The Amazing Spiderman, but beyond that, it just seems like they would fit well together, aesthetically and personality-wise. Sidenote: I also suggested Mila Kunis for him, but that was before I know that both Emma and Mila had dated Culkins. Odd, right? Anyway, my boyfriend Andrew (I had a really explicit dream about him, and now he is my beloved) is officially "with" Emma now. So, so cute.
Web-slinging sweethearts! Production on The Amazing Spider-Man wrapped in May, but the love story between costars Emma Stone, 22, and Andrew Garfield, 27, is far from over.

"They got close during filming and have been hooking up," a source tells the new issue of Us Weekly (on stands now). The new couple decided to keep things quiet, the source adds, because Garfield split with his girlfriend of three years, Raising Hope actress Shannon Woodward, in May.

(Stone recently parted ways with Kieran Culkin, 28, her beau since last fall.) "They haven't gone public, but he's told his friends," the insider says.

Sparks definitely flew between the costars at the MTV Movie Awards on June 5. First, the pair flirted throughout the ceremony (he was seated behind her). Then, at the afterparty, she squealed when she saw him — and they chatted for another 20 minutes!
[From Us Weekly]
Hm… I do wonder if there was some cross-over between Andrew's relationship with Shannon Woodward and the beginning of his thing with Emma. But I won't focus on that. Emma and Andrew just suit each other so well – both are up-and-coming actors with critical acclaimed performances, both unafraid to aim for true movie-stardom.
Lainey compared them to Sparkles and Kristen Stewart, which I find absurd, mostly because Emma Stone is a gracious, professional, stylish, talented young woman who stands up straight, doesn't compulsively bite her lip, nor roll her eyes when approached. As for the Andrew/Sparkles comparison – uh, Andrew can ACT. Sparkles can do alright (meh), but in the coming years, Andrew is going to be up for Oscars and SAGs, while Sparkles will plateau at MTV Movie Awards.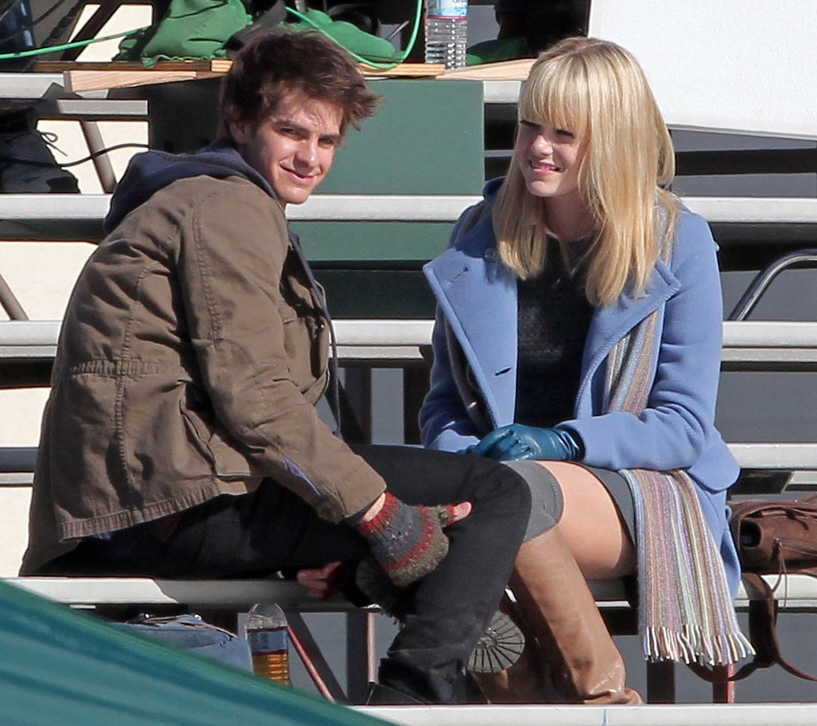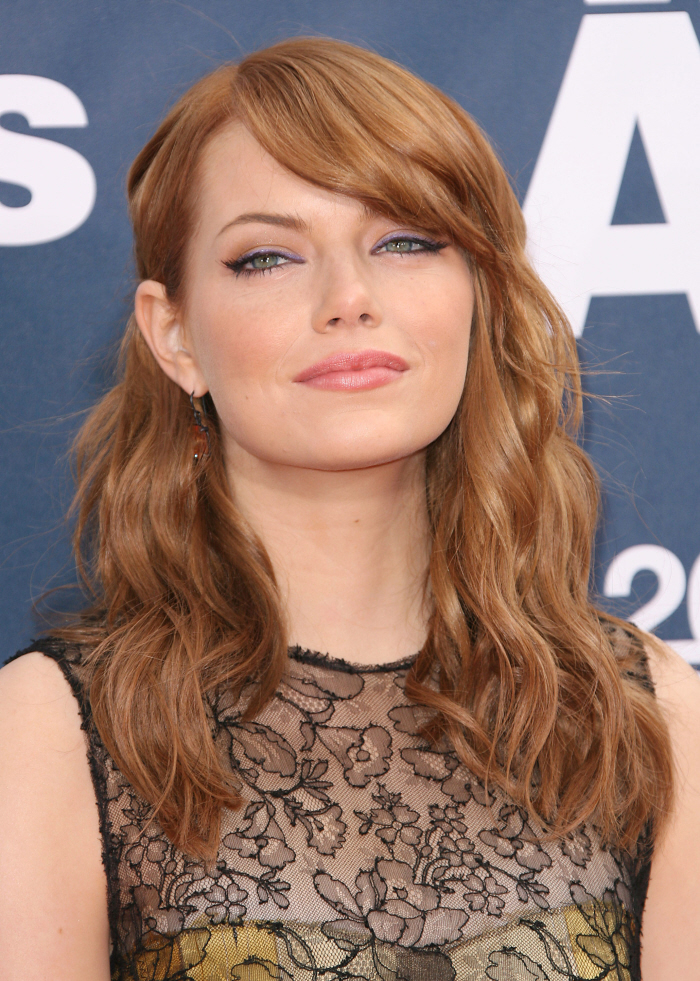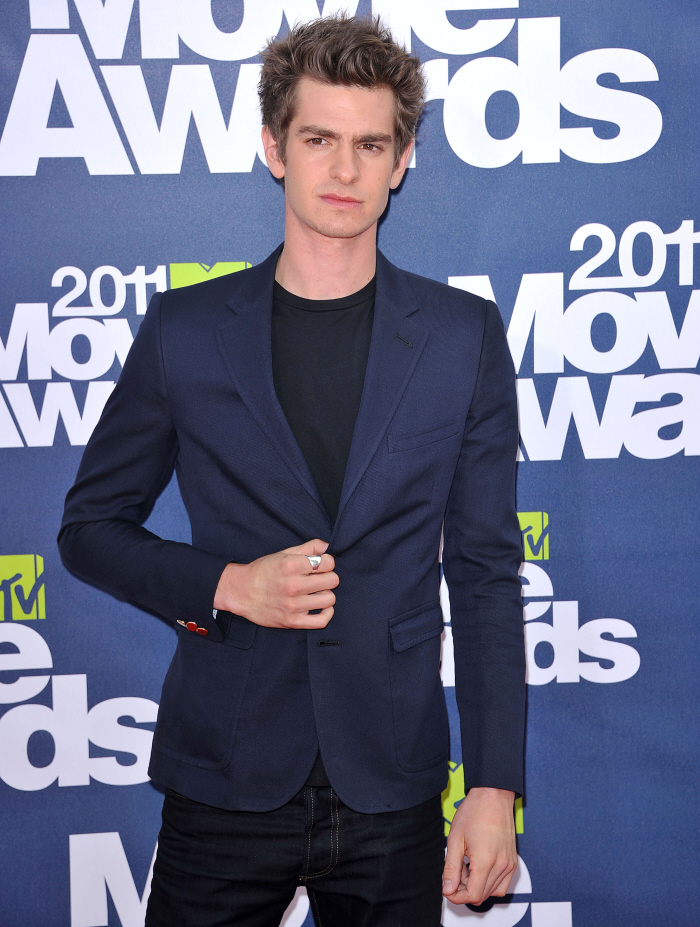 Photos courtesy of WENN & Pacific Coast News.