Kim Kardashian has long insisted she hasn't had any work done to her face other than Botox. It's hard to believe that Botox is solely responsible for the cat-like change in her features, just as it's hard to believe she hasn't had butt implants, as she's also insisted. Her ass is huge, and earlier photos show that she didn't always have a bubble butt as she insists. The thing is, no one really photographed Kim's ass before it became so prominent because she wasn't famous back then and she wasn't posing backwards on the red carpet to show it off. So all we have are some odd angled photos that can be interpreted differently. But whatever, Kim had something done to her butt definitely. (ha!) She says it's all real though, just like her face and her life, and has offered XRays of it as "proof" that she doesn't have implants:
After enduring countless accusations that her rear-end has been cosmetically altered, Kim Kardashian found a way to finally put those allegations to rest.

On the next "Keeping Up with the Kardashians" Kim's sisters Kourtney and Khloe accompany her to their family doctor to take an x-ray of her derriere in order to prove that it's vacant of implants.

"Can we x-ray Kourtney's boobs, so we can see what an implant looks like?" Kim suggested, taking one more step in solidifying her credibility.
[From ETOnline]
That was really bitchy what she said about Kourtney, but at least Kourtney owns up to the work she's had done. Kim made a similar nasty dig at Kourtney in an interview with Hello! recently. She said she hadn't had a nose job and that she just keeps her "face tilted down slightly to stop the shadows." Then she told a story about how she asked about getting a nose job and the doctor offered one to Kourtney instead. Of course he did, because Kim is "all natural" and "perfect."
Kim said "When I was younger I went to a plastic surgeon to see if I could get my Armenian nose corrected and he said he wouldn't do it as I didn't need it. Funnily [sic] enough, the plastic surgeon said he'd do my sister Kourtney's nose, even though she was only there to hold my hand. It was very funny."
There are all sorts of injections that can lift and fill out the butt without implants, like the "Brazilian Butt Lift," which involves fat transfer to the butt, or PMMA injections, also known as "hydrogel." None of these would show up on an X-Ray and the results you can see online (bare butt photos NSFW) are virtually the same as butt implants. So Kim might not have implants but that doesn't mean her ass is natural.
June 2006: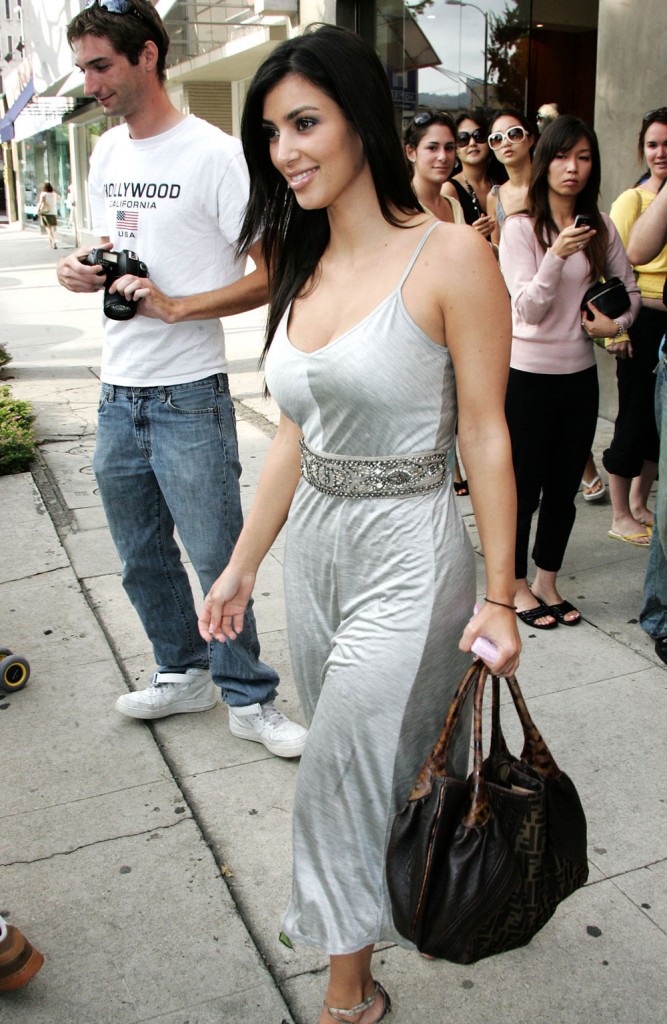 June 2006: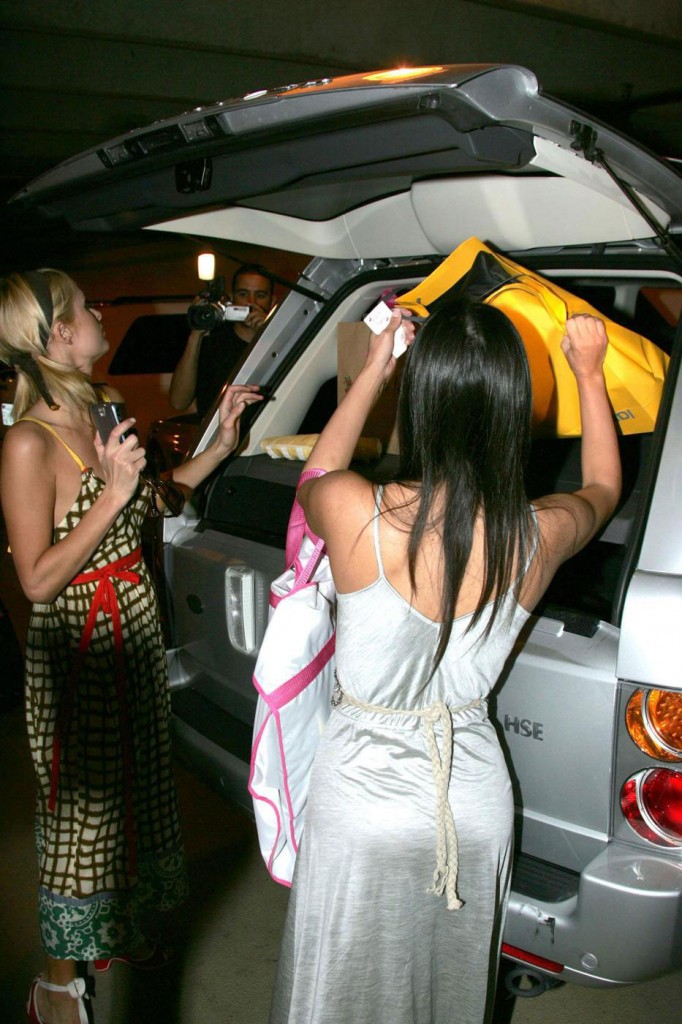 June 2006: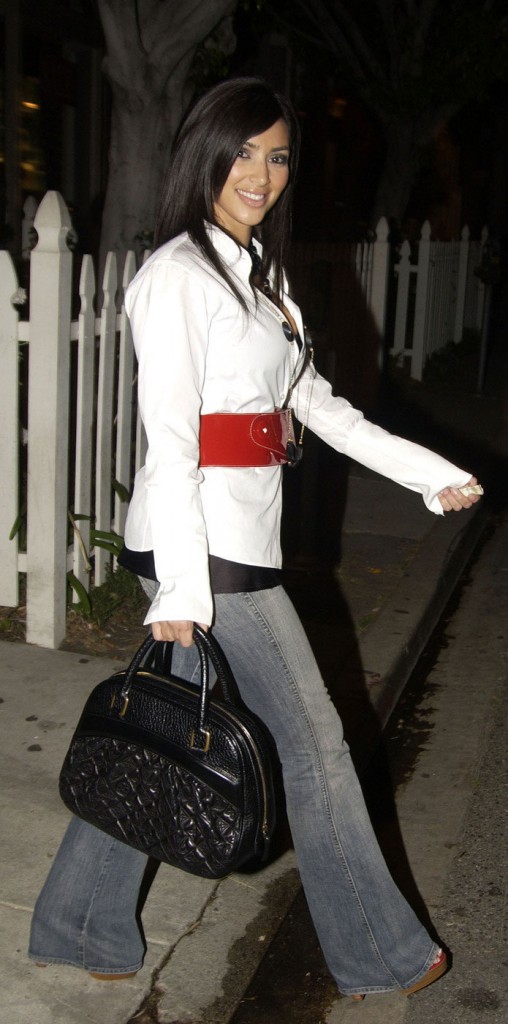 From her MySpace, circa 2006: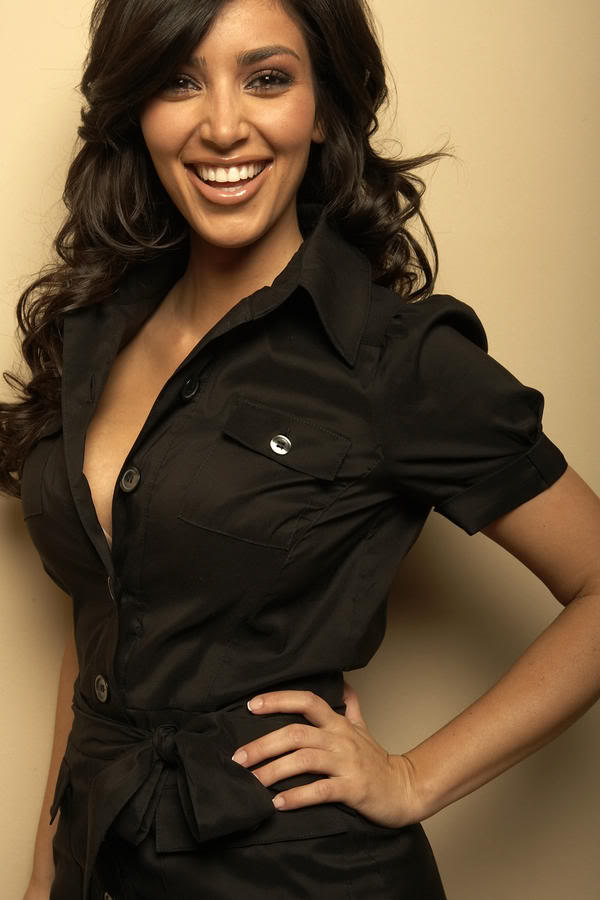 June, 2011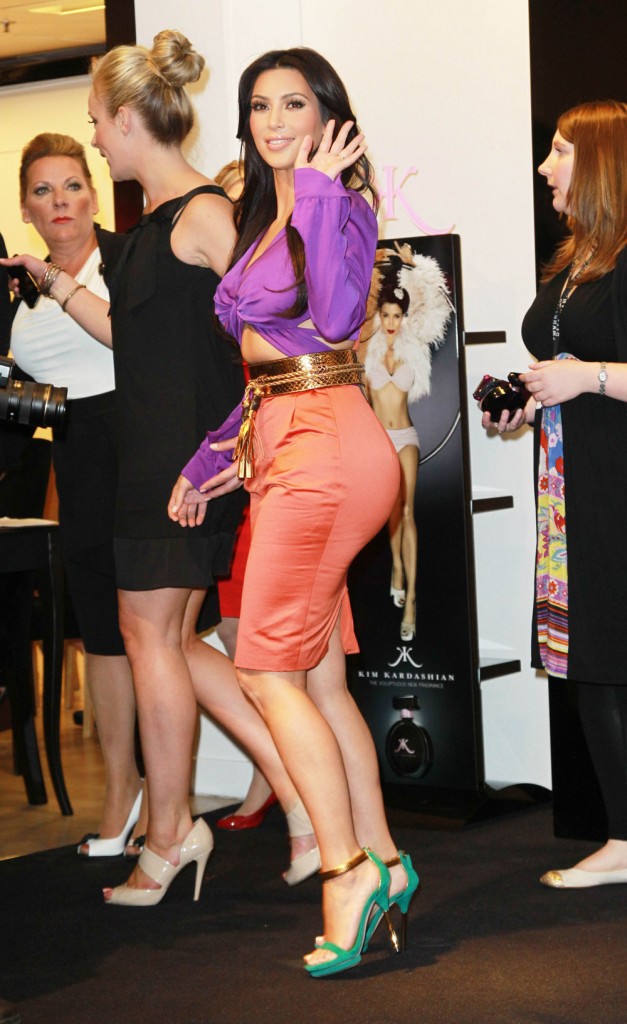 April, 2011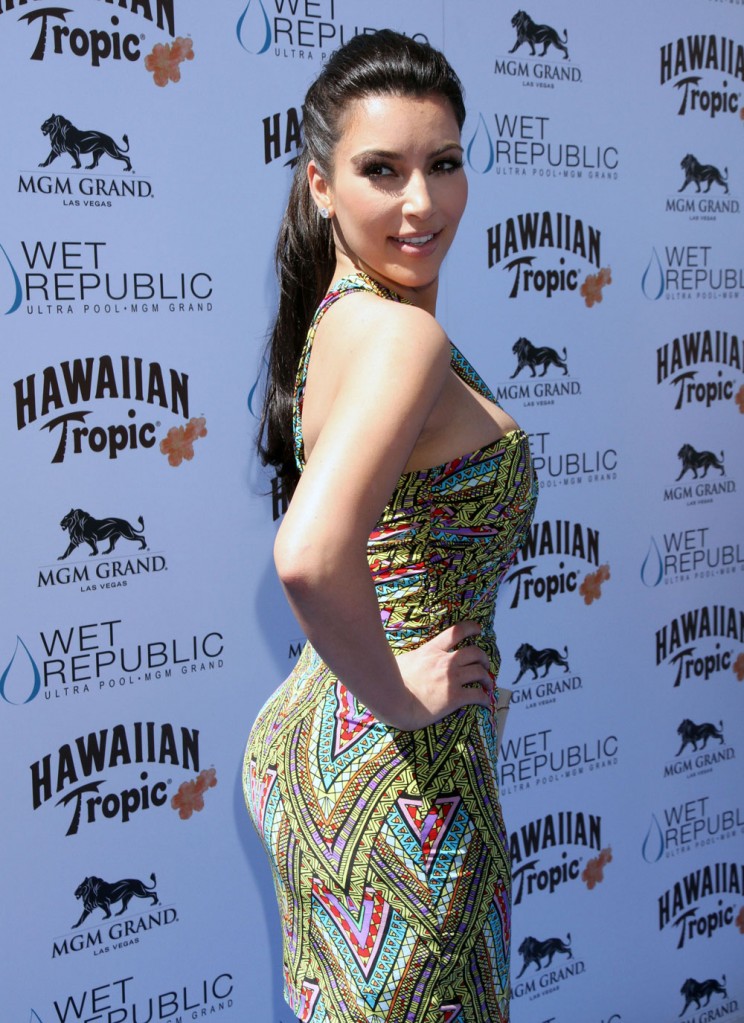 Photo below via Khloe Karadshian's blog: