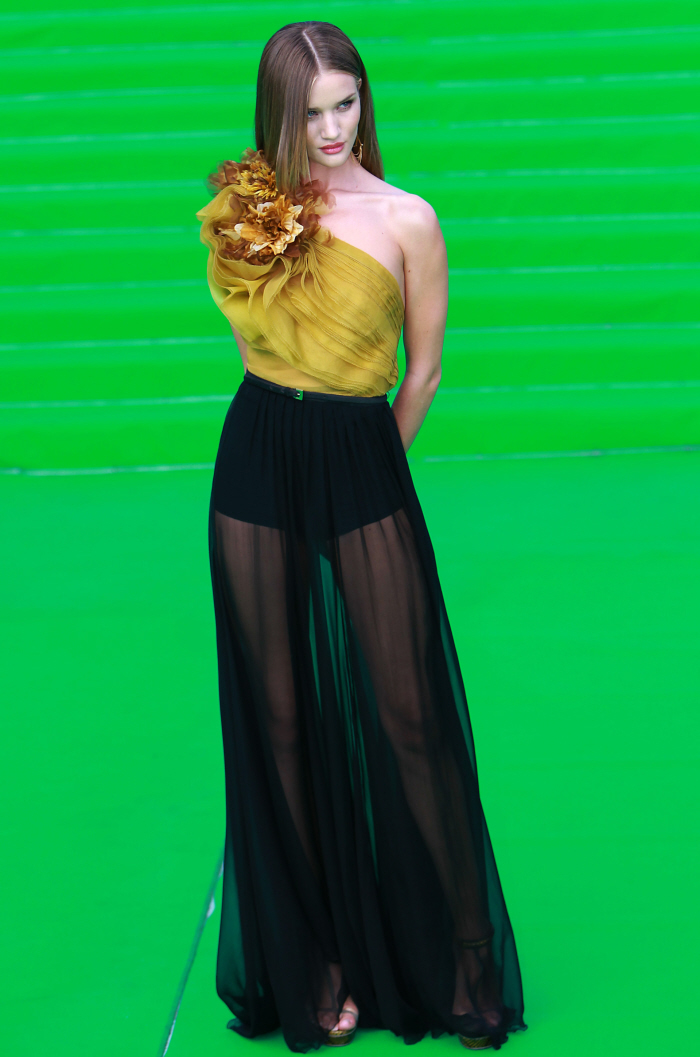 The Transformers: Dark of the Moon cast were promoting their film in Moscow yesterday. If there's one thing I really miss about Megan Fox, it's that she could make couture look like a porn star's cover-up, which is a quality that makes for an interesting red carpet. Rosie Huntington-Whiteley tried to bring the fashion drama, but mostly I find her looks either boring or outright fug. Take this Gucci number, with the sheer skirt and the granny panties. Rosie has a lovely, slim figure and great legs, so I suppose I should find this sexy…? But that horrid greenish-mucus color on top just ruins it.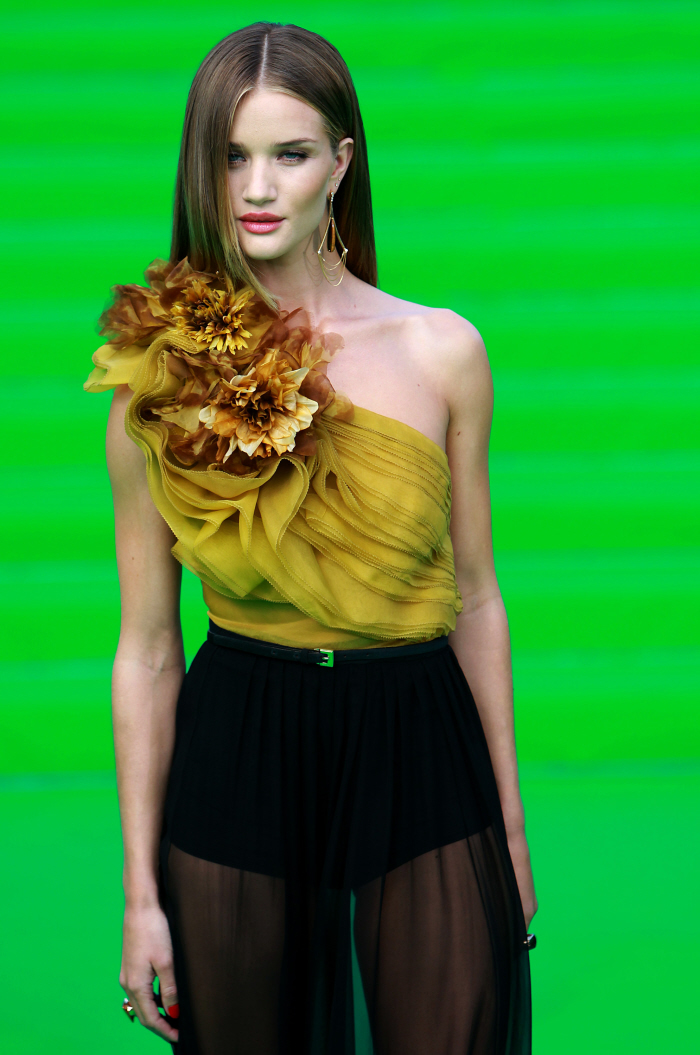 Earlier in the day, Rosie chose this pink, silk jersey Michael Kors. I like it better than the Gucci, just because the color pops and it compliments her coloring and figure more, in my opinion. But it's still kind of boring, right? I miss Megan Fox's porn face!!!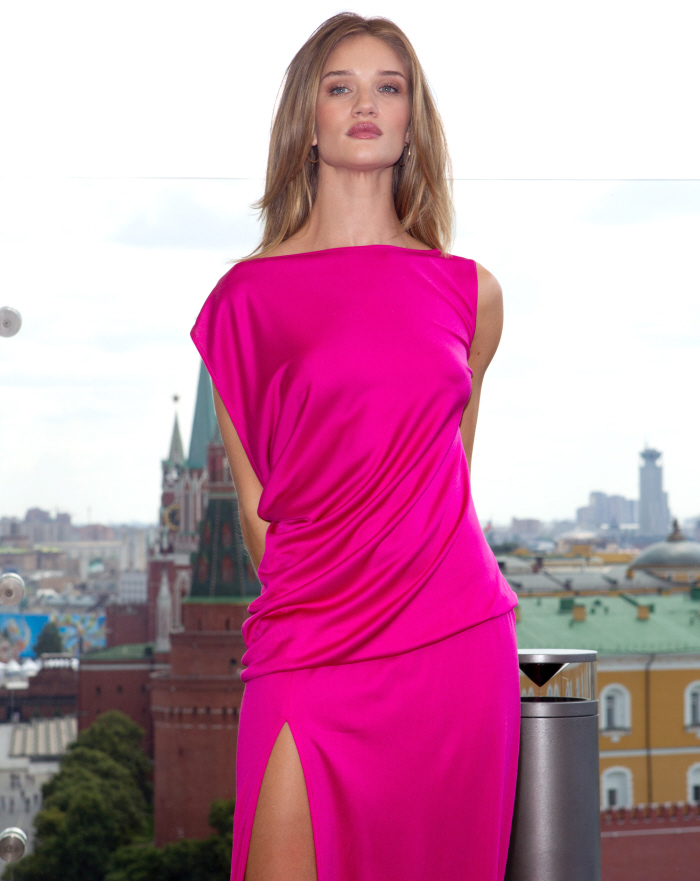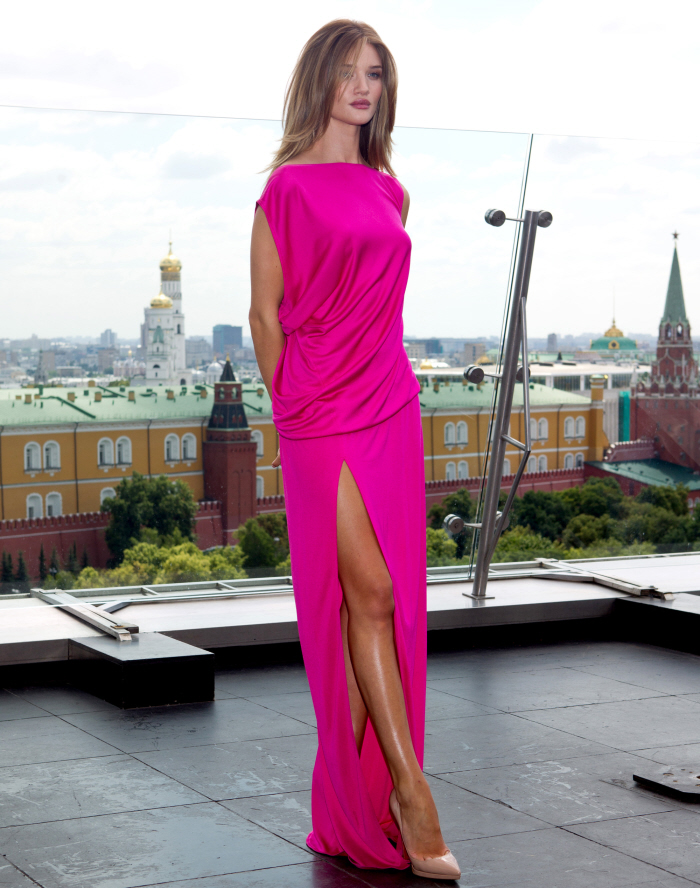 Other people were at the Moscow premiere too – like Patrick Dempsey and his "permanent bitchface" wife, plus a little John Malkovich, who is always welcome, anywhere.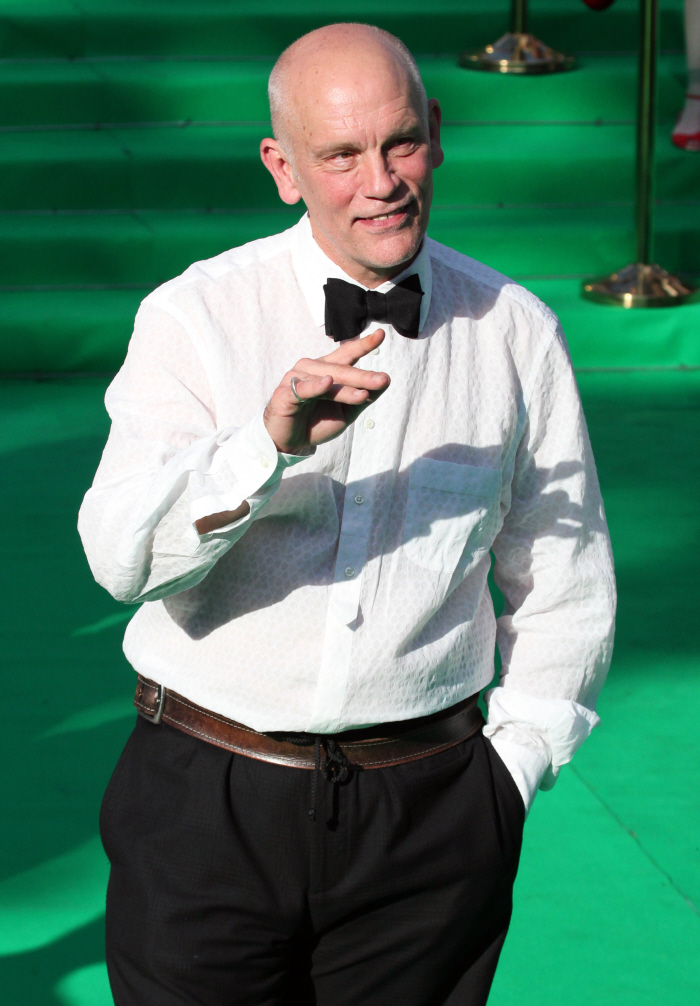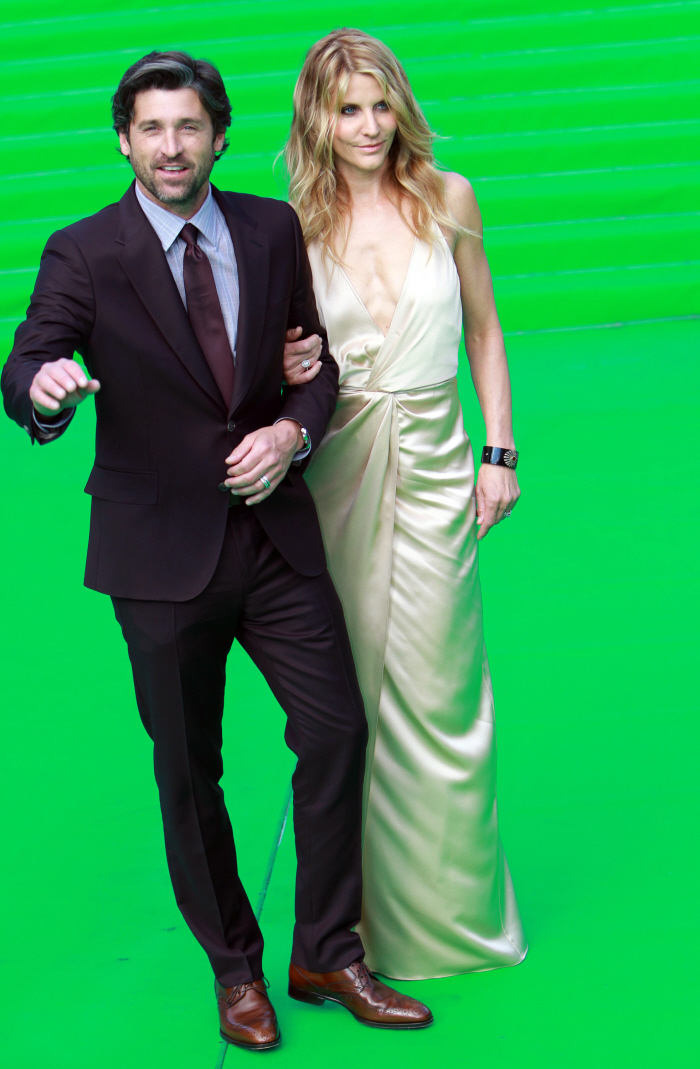 Photos courtesy of WENN.