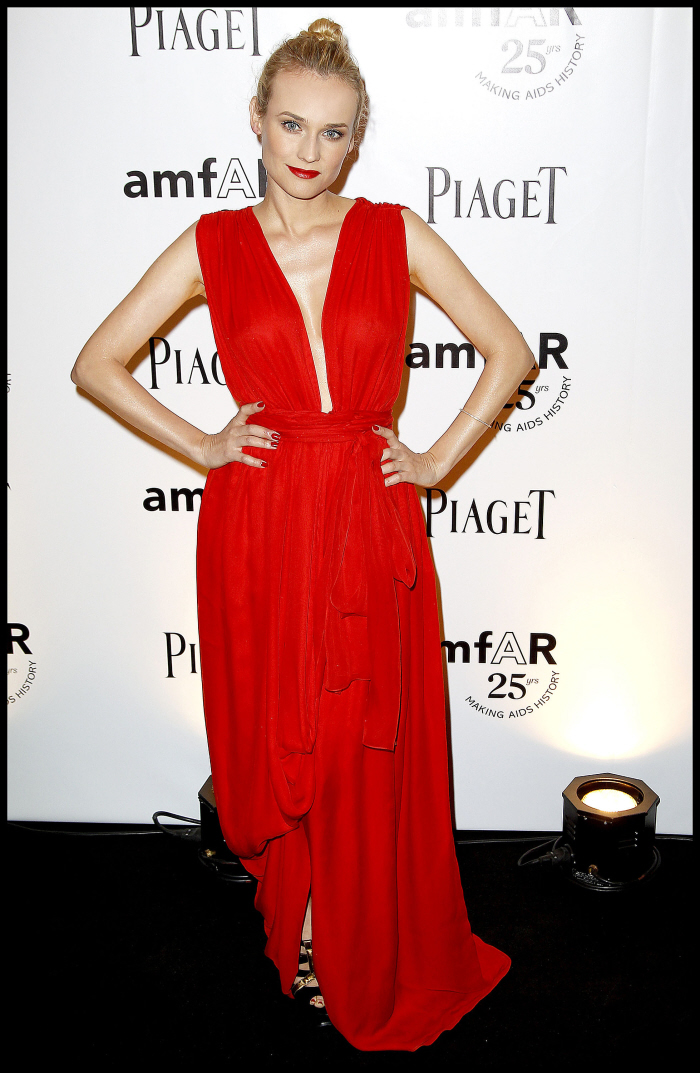 Here are some additional fashion photos from last night's amfAR Inspiration gala in Paris – I already covered the photos of Dita Von Teese and her crazy-hot boyfriend here. Diane Kruger was also in attendance, but she didn't bring her cute boyfriend, so she doesn't "win" as much as Dita. Diane wore this red, silk Yves Saint Laurent gown which I'm kind of meh on. Don't get me wrong, the dress in and of itself is very pretty, and on a different woman, I would be loving it completely. But it just feels like Diane didn't feel like styling it the right way. Her face looks washed out, her hair is a mess. It's like she pulled her hair back into a makeshift bun, washed her face in the sink, and decided to just throw on the gown and some red lipstick and go to the event.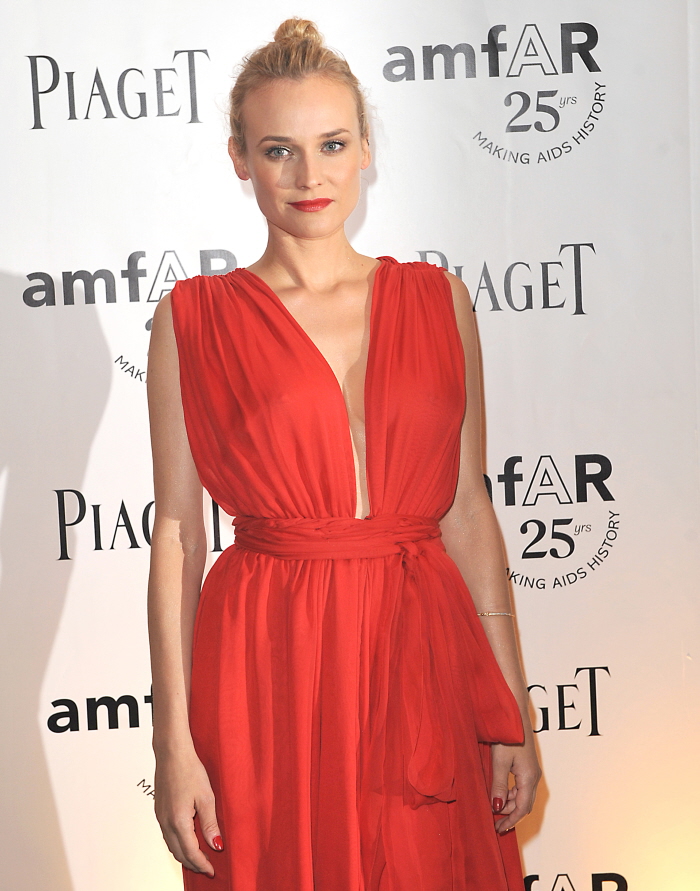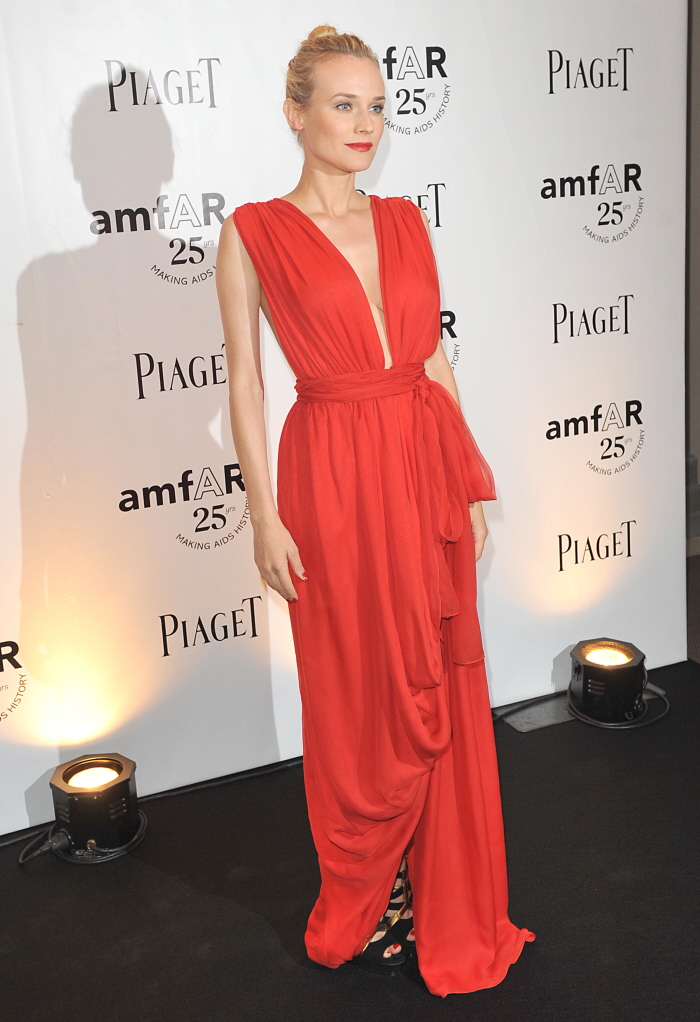 I guess the best you can say about Diane is that at least she didn't look as insane as Fergie, who was also at the event. Fergie wore Louis Vuitton autumn/winter 2011-12, and beyond looking insane and not formal enough for the event, it also looks like Fergie's plastic-surgery-jacked face is falling. So much for that "new lipstick" huh? She's just a train wreck.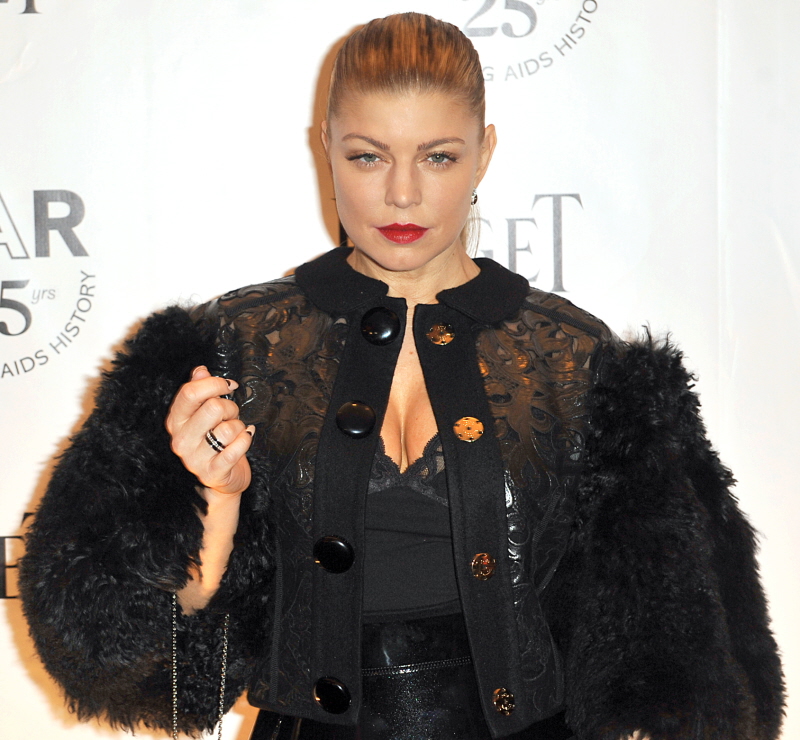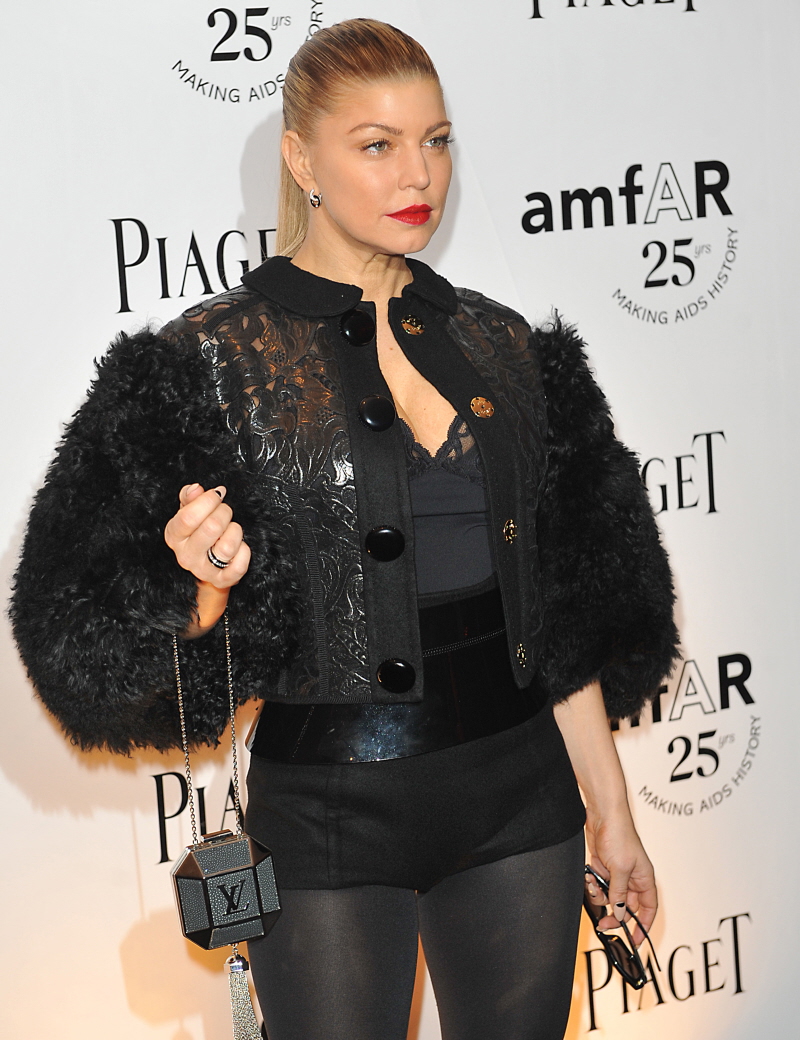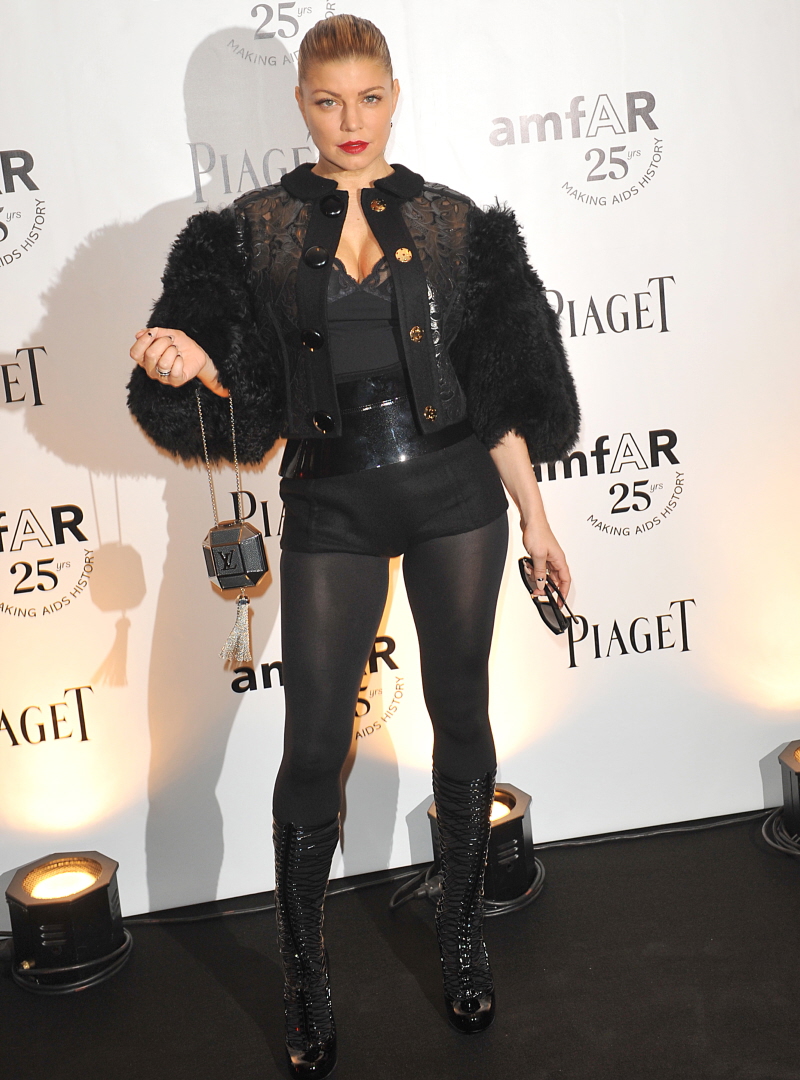 Photos courtesy of Fame & WENN.