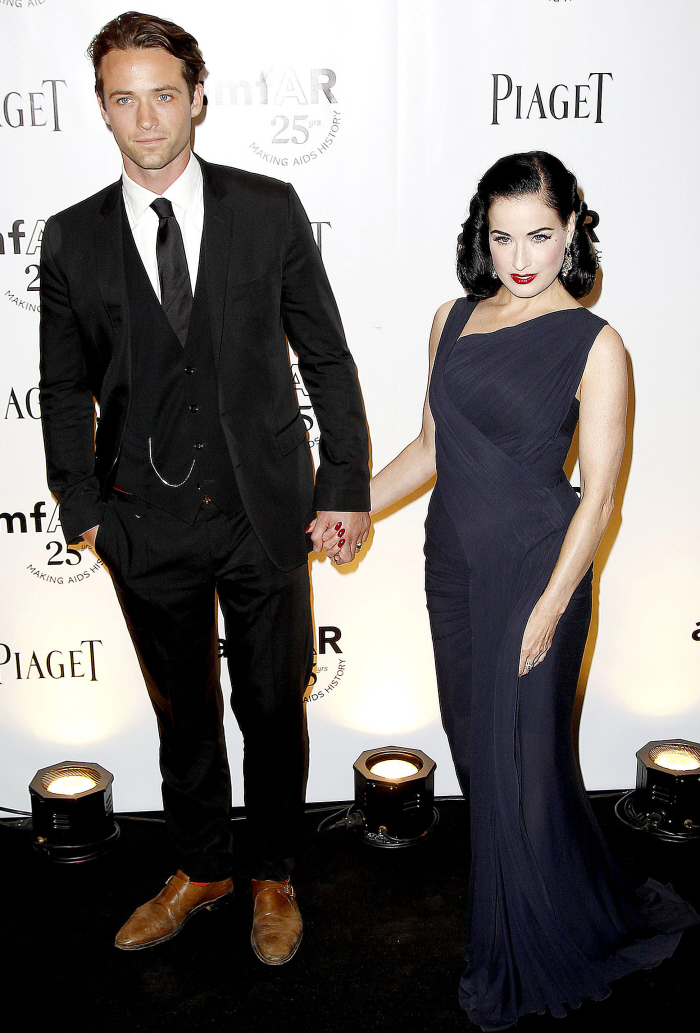 These are some photos of Dita Von Teese and her young, hot, sexy, mouth-watering French boyfriend, Count Louis-Marie de Castelbajac. You may remember, I've been hot for this dude for a while (as has CB). He's just SO PRETTY. He's so beautiful, I barely notice Dita, and she's one of my favorite people, so that says a lot. This is what makes me believe that Dita is truly as amazing as I think she is – she landed this lovely French aristocrat, and he walks red carpets with her and looks down at her (because he's super-tall and he towers above her) lovingly. Sigh… why am I not Dita Von Teese? I want her life for just a week. A week spent in bed with Louis-Marie.
Anyway, these photos are from last night's amfAR event in Paris. I've been looking to see who did Dita's gown, and no one has it thus far, so if you want to yell at me and identify it, go ahead. It looks like… Michael Kors, maybe? She looks surprisingly good in this deep navy, although I do prefer her when she does a brighter color. But even in a rather plain dress, Dita still stands out because she's styled herself beautifully – perfect makeup and hair, simple jewelry, perfect. I love her. Dita WINS.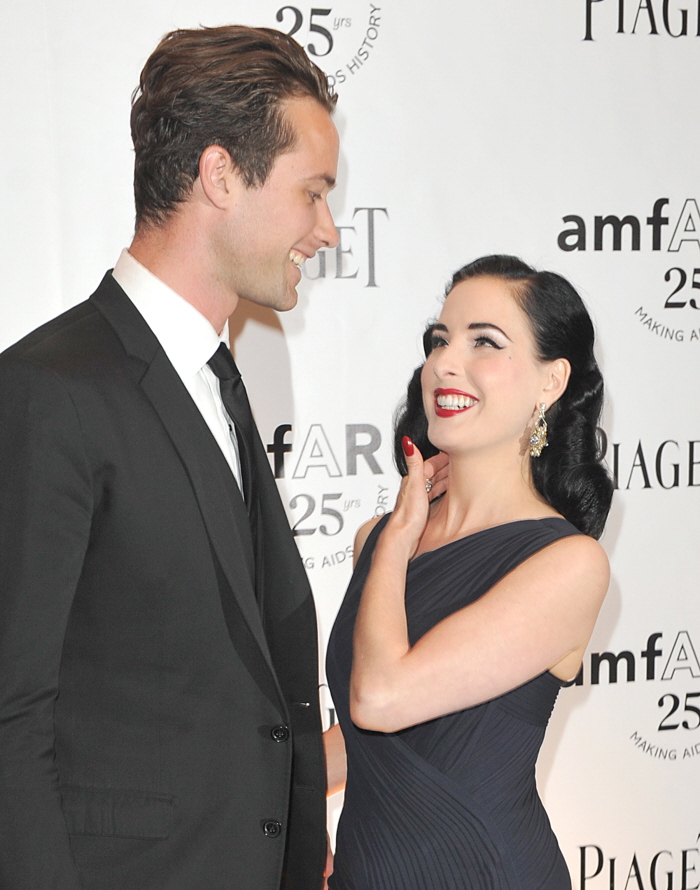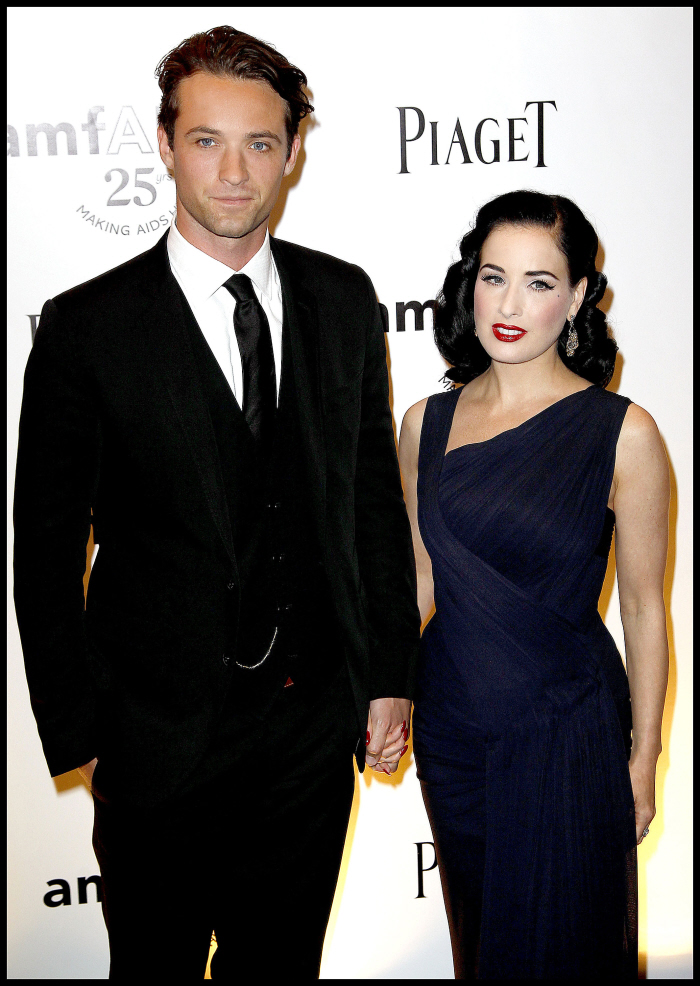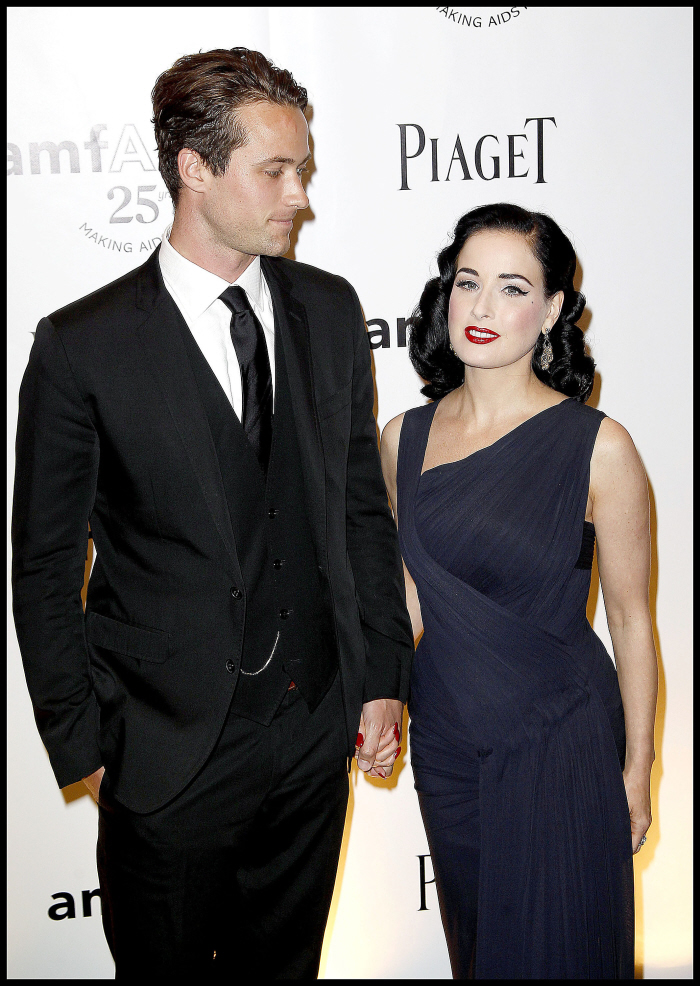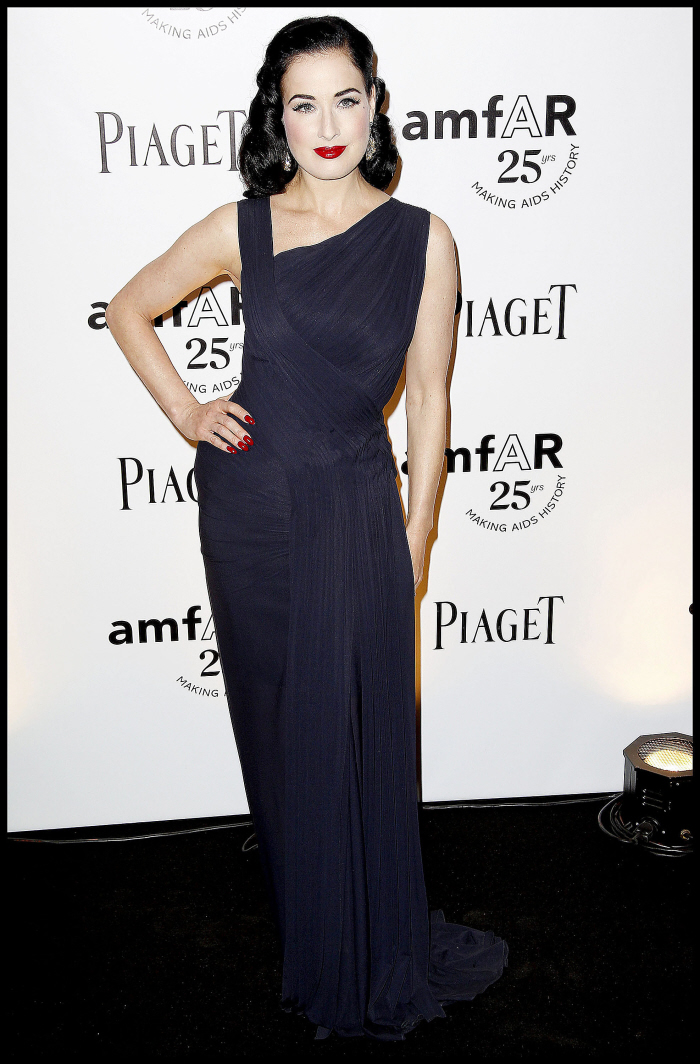 Photos courtesy of WENN.