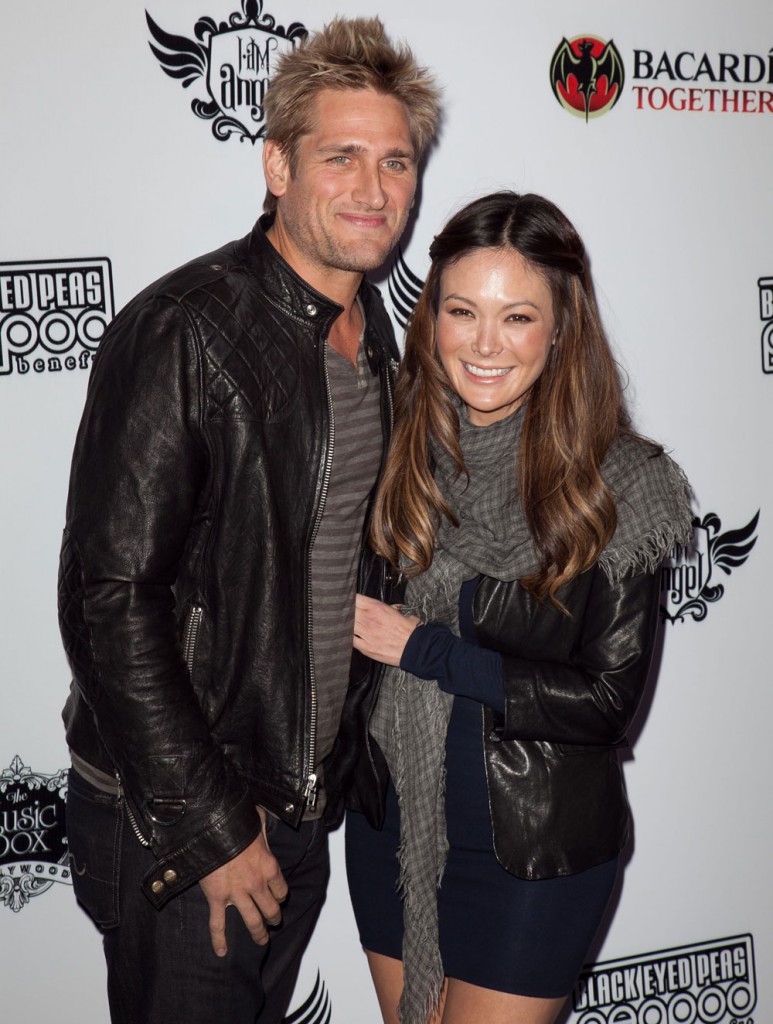 The last time I covered a story on Lindsay Price, I noticed that she'd gained a little weight and was wearing looser clothes. I didn't want to say much about it because she'd just moved in with her boyfriend, Australian celebrity chef Curtis Stone. She's in a relationship with a damn chef, of course she's going to gain a little! In that story we had photos of their new home together and it was just my style – modern and airy in a kind of sparse mission style. Anyway I like Lindsay because I know her from the sadly canceled Eastwick, and while I wasn't that familiar with Curtis a lot of you told me he's awesome and that you know him from Top Chef Masters. Well the good news is that Lindsay is pregnant! She just moved in with Curtis in April after they'd been dating about a year, so they're moving fast but not too fast. (This story has them dating since 2009, but in May 2011 she said they'd met thirteen months prior, so that's 2010.) They're not engaged yet, but does that matter?
There's another Hollywood baby on board!

Actress Lindsay Price is pregnant, Us Weekly confirms. The dad is celeb chef Curtis Stone.

It's the first child for the Beverly Hills 90120 alum, 34, and the Top Chef Masters host, 35. "We couldn't be more thrilled to be starting a family together," Stone tells Us. "We are over the moon."

One pal of the couple tells Us that the Eastwick actress is already showing.

Price and Australia-born Curtis have been dating since 2009
[From US Weekly]
They're "over the moon!" Michael K at D-Listed always mocks when couples use that phrase. I love that she's pregnant. Commenters on US' website are bitching that they're not married, but does that really matter anymore? Yes it's a show of commitment but given the divorce rate it doesn't mean forever. There are plenty of happily unmarried couples. Still, I wouldn't be surprised to hear that they're engaged. For some reason I really like this couple and hope they last. They're incredibly cute together and look so happy. Congratulations to them.
Header is from 2/10/11. First photo below is from 1/22/11 and second is from 10/10/10. Credit: WENN.com