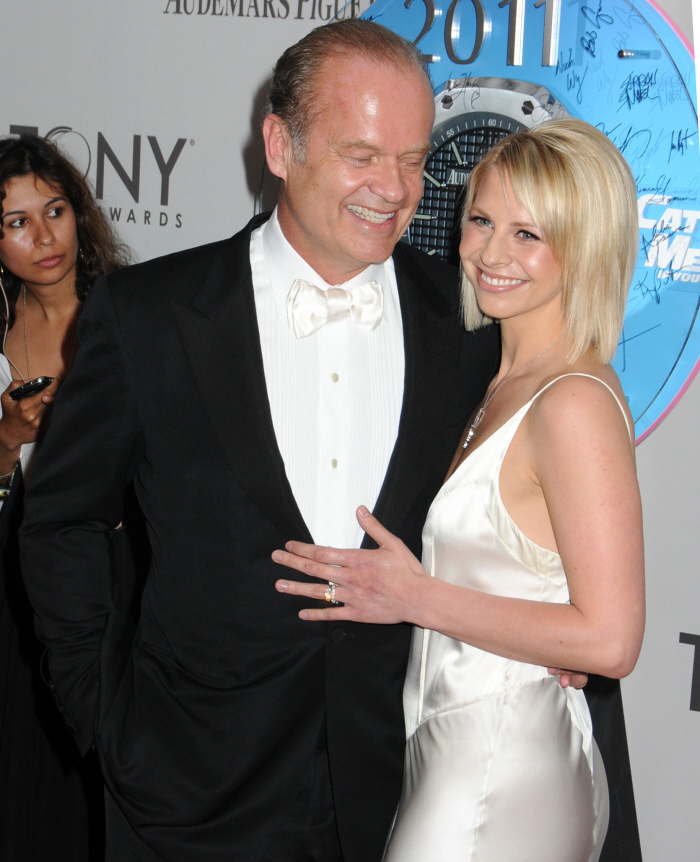 Last week, Kelsey Grammer tried to make a minor stir at the Tony Awards when he brought his new young wife Kayte Walsh as his date, exactly one year after he brought Camille to the Tonys and announced that he was leaving her for his mistress (I think Kayte was pregnant at the time, which she later miscarried). If showing up wasn't enough, it looks to me like Kayte might be knocked up again – CB agrees that it might be on, mostly because Kelsey pushed about a million quotes to various media outlets on or around the Tonys, all about how he loves being a father and how his marriage is so amazing, etc, etc. So isn't it funny that Star Magazine has a story about how Kelsey and Kayte were bitching at each other during the Tonys? Ha.
Kelsey Grammer, 56, and his bride of four months, Kayte Walsh, 29, created some drama of their own when they turned out to honor Broadway's best at the Tony Awards on June 12.

"He was scolding her almost like a father," an observer tells Star. "At one point the hissed, 'Do not do this here!'" Still, the father of four – who is locked in a custody battle with his former spouse Camille – appeared to smooth things over with Kayte after they retreated to a nearby restroom together for about five minutes.

"When they walked out, they were smiling as if nothing had happened," says the observer. "For the rest of the night, when he would have conversations with others, she'd just sit there and not say a peep. It was like she'd been grounded or something!"
[From Star Magazine, print edition]
Here's the thing (and let me just gross out many of you): I get the golddigger thing. It's an option I've thought about, and I'm totally one of those women who COULD marry some rich dude who is 30 years older than me. The idea of it doesn't gross me out at all – in fact, I still see it as a viable option. But if I was going to be some young golddigger married to some old dude, I wouldn't go for being scolded like a child in public. What's the point of that? First of all, don't pick a fight with your rich mark/husband on one of "his" nights. Second thing: when he starts condescending to you, say something like, "Thank God we don't have a prenup" or "I've been meaning to call my divorce attorney." It really is that easy, Kayte.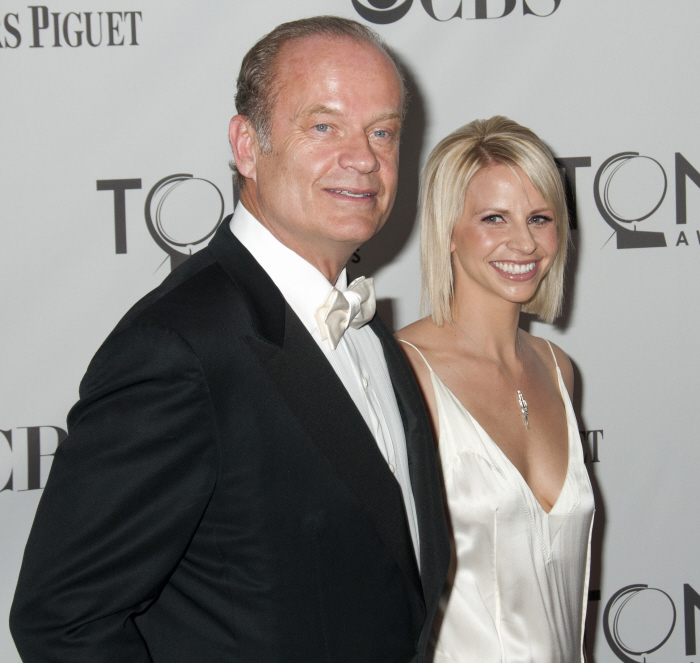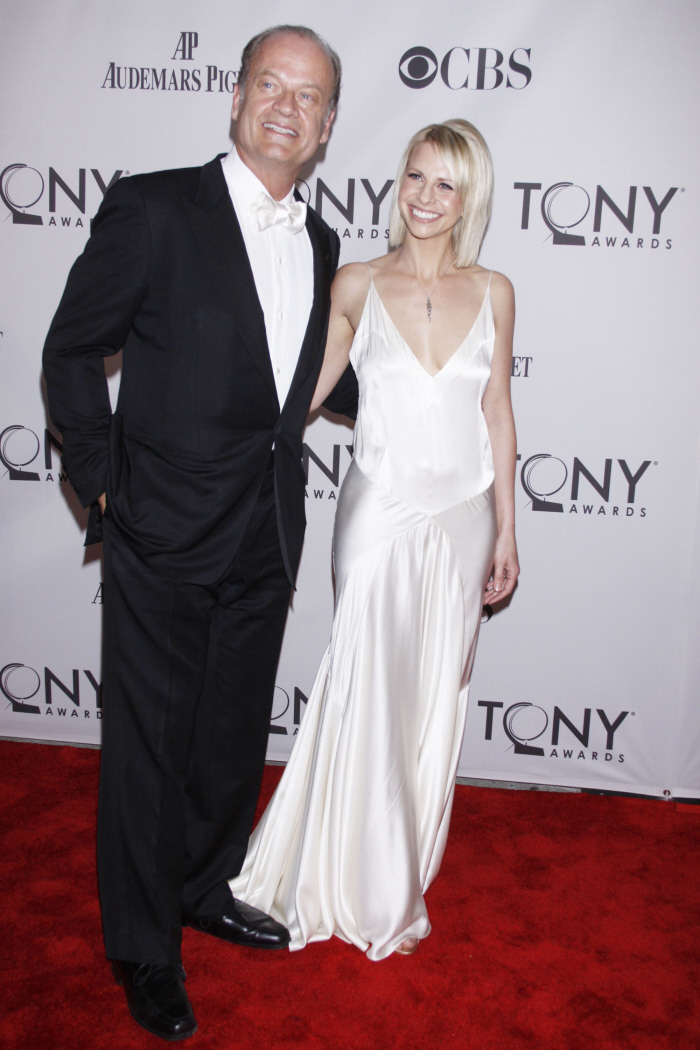 Photos courtesy of WENN.