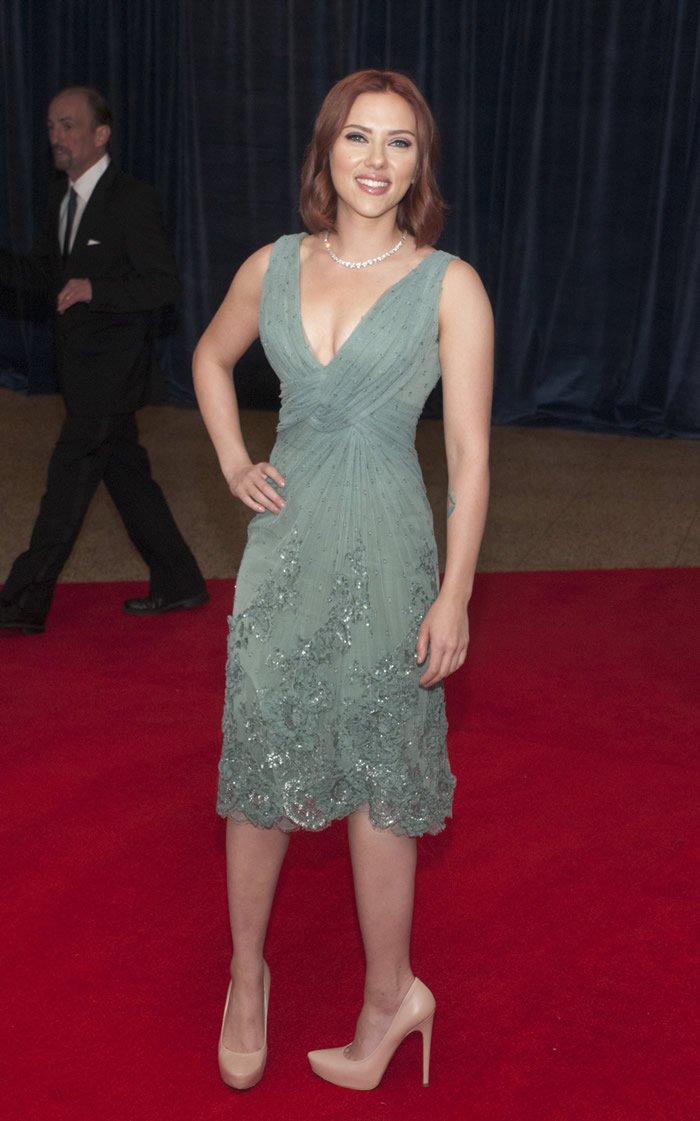 This story is a perfect storm of simultaneously single actors coupled with the easy target of Bradley Cooper and yet another opportunity to use the photo of Scarlett Johansson's wonk foot at the White House Correspondents' Association Dinner. When Kaiser first wrote about that swanky event, she astutely took note of this photo of Scarlett in profile: "Yes, that's Bradley Cooper! SCANDAL." Well, she totally called it, for the tabloids are duly (and belatedly) making crap up about it.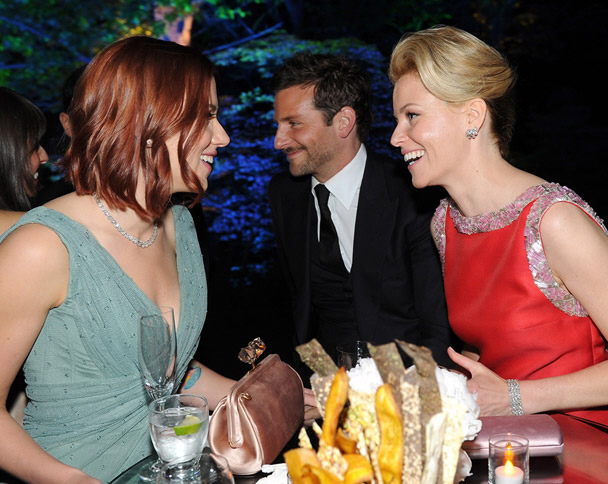 If you'll remember correctly, Scarlett attended this soiree with her then (weave-wearing) boyfriend, Sean Penn, where he reportedly also told her to go back to school. However, InTouch now seems to believe that Scarlett had already mentally broken up with Penn at that point and was furiously flirting with Bradley, who just happens to be her co-star from She's Just Not That Into You. Naturally, the tabloid makes ScarJo out to be a very needy woman, which seems rather unlikely to me:
Newly single — and terrified of being alone — Scarlett Johansson sets her sights on Bradley Cooper.

Only a few weeks after breaking up with Sean Penn, Scarlett Johansson is already hot for a new guy. And this time, thankfully, she's not looking for a father figure! According to a friend, the 26-year-old has her eye on none other than her sexy former co-star Bradley Cooper, 36. "She's wooing him," her friend explains, "She's texted him, and they're planning to meet up soon."

He's taking his time

The actors first met a few years ago, when both were involved with other people. Now that they're single (Bradley recently broke up with longtime girlfriend Renee Zellweger), Scarlett, who is never alone for long, wants to see whether their on-screen spark can be duplicated in real life. "Scarlett likes everything about Bradley," the friend reveals. And who wouldn't? "He's charming and quick-witted."

So far, surprisingly, Bradley's been playing hard to get — telling her he's focusing on his career right now — but Scarlett's not so easily thrown off the scent: "She thinks she can change his mind," the friend confides. After all, can anyone say no to Scarlett for long?
[From In Touch, print edition, July 4, 2010]
Poor Bradley Cooper. The tabloids just won't stop matching him up with every one of his female costars. He also has to fend off advances from ex-Italian princesses and journalists who mistake him for an ex-boyfriend. Bradley just can't catch a break, but I'd actually believe that he wants to focus on his career at present because — let's face it — the seemingly simple act of checking his voicemail every evening is probably turning out to be a routine nightmare.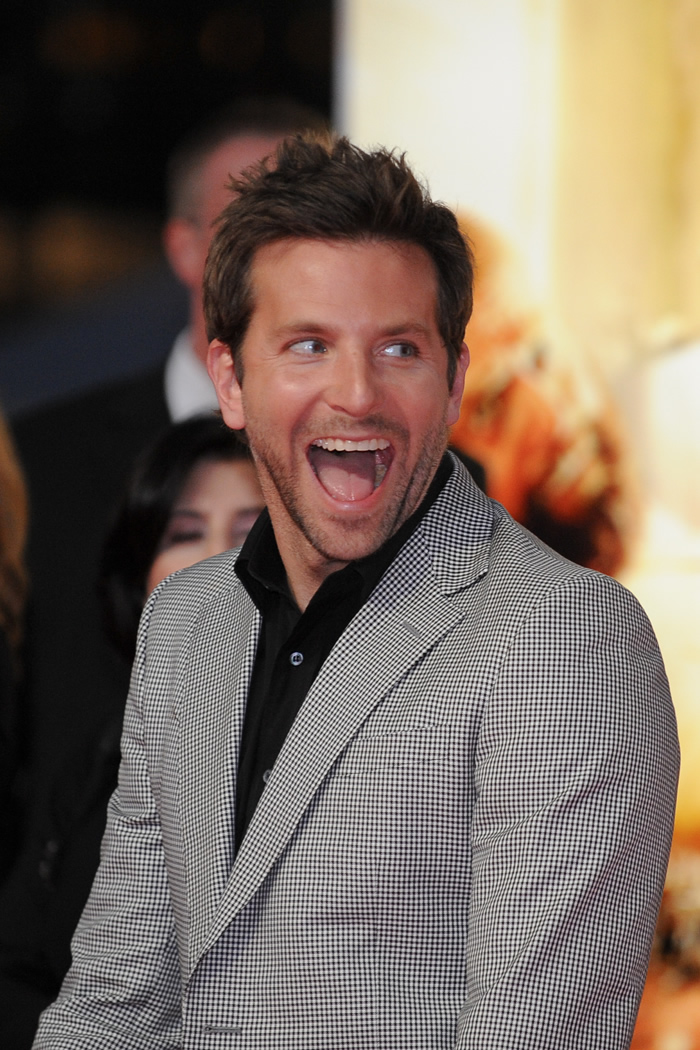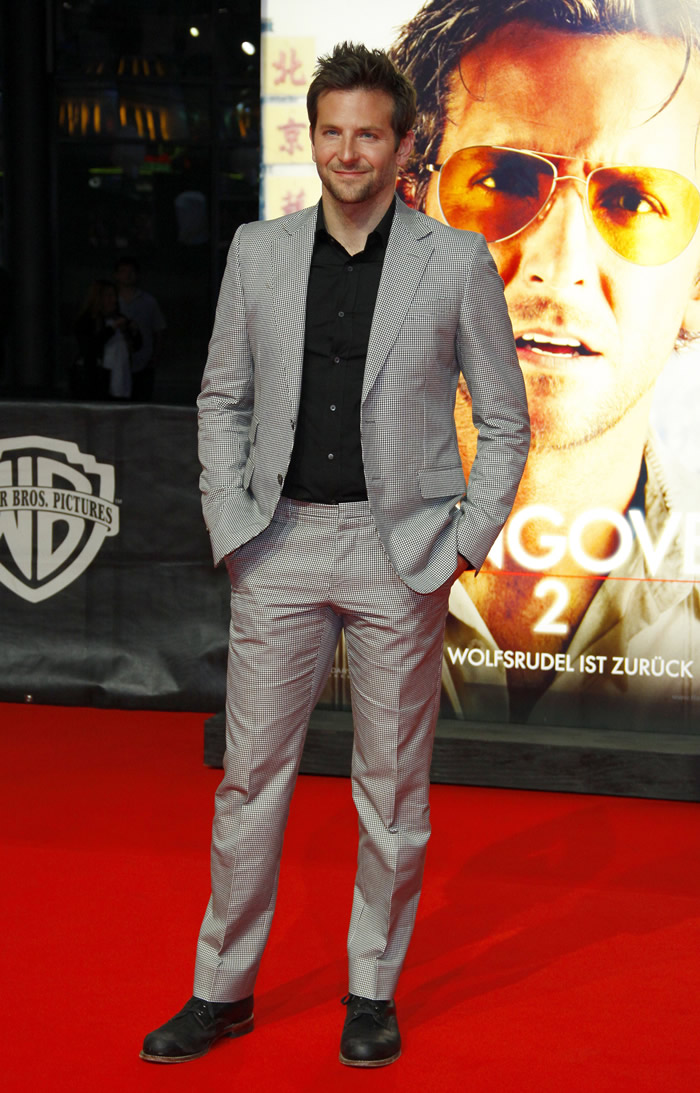 Photos courtesy of WENN, Fame & Vanity Fair