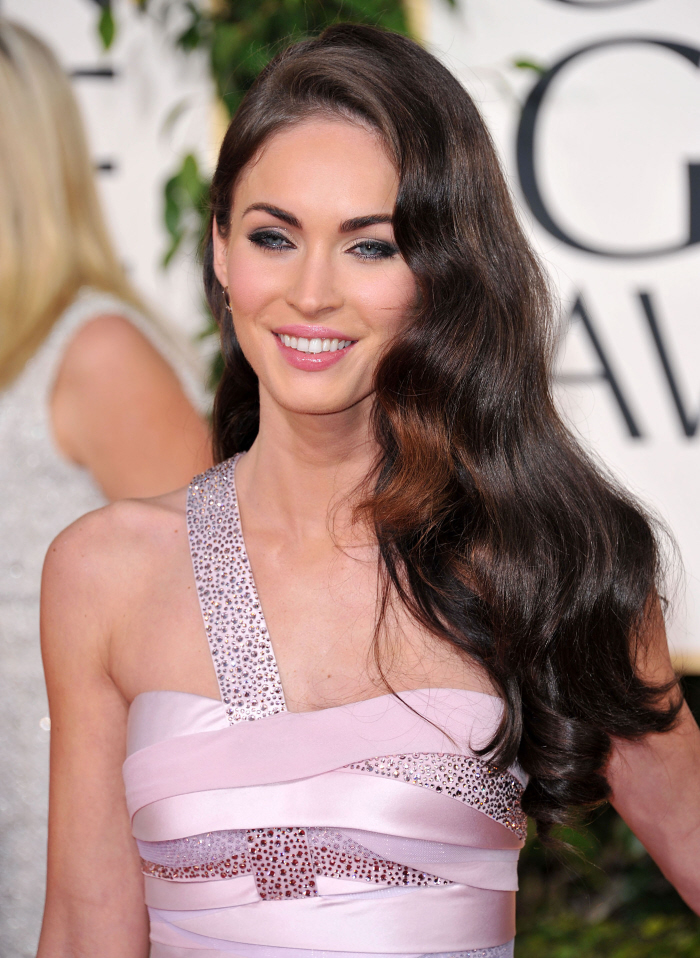 For some reason, Megan Fox has been getting a lot of commenter sympathy lately. It's not universal – there are still people (me) who think Megan is dumb as a box of hair, to the point where her stupidity and unprofessionalism is actually offensive. And yet so many are holding her up like she's our newest feminist icon, like Megan and Susan B. Anthony share the same vision of female empowerment. I don't really get it – Megan's version of feminism is basically "I get told that I'm amazing all the time, I get to say whatever I want and act like a spoiled, unprofessional brat, and magically I'm the next big movie star." Well, that didn't work out for Megan, did it? And she's still the casting equivalent of Typhoid Mary. BUT! She's still a "model".
So today's Megan Fox news is about her neverending Armani modeling contract. I think she's the face of Armani… jeans? Makeup? Underwear? I think it's everything at this point. Whenever you think "Armani" you think "Megan Fox's Latest (Down-Market) Face." I doubt this is what Armani had in mind, but that's what they've got. So, Armani released a new "interview" Megan did, and the gist of it is "Megan Fox is beautiful." Sorry if that's a spoiler. You shouldn't watch this video if Megan's voice drives you up the wall:
OMG, she just learned the word "iconic." She says it like it's new to her. GOD, her voice. It's like a version of Paris Hilton's baby-stripper voice. Other than that, I got nothing. I look forward to the day when we stop pretending that Megan is important, and she can fulfill her promise as an actress by starring in music videos. That Eminem video should have been her career peak.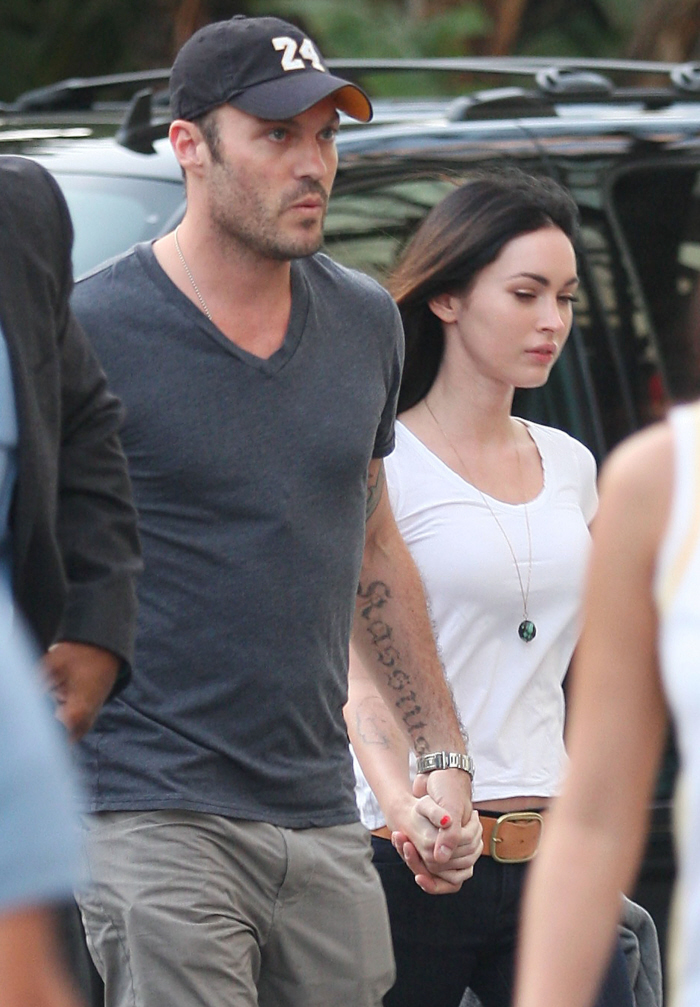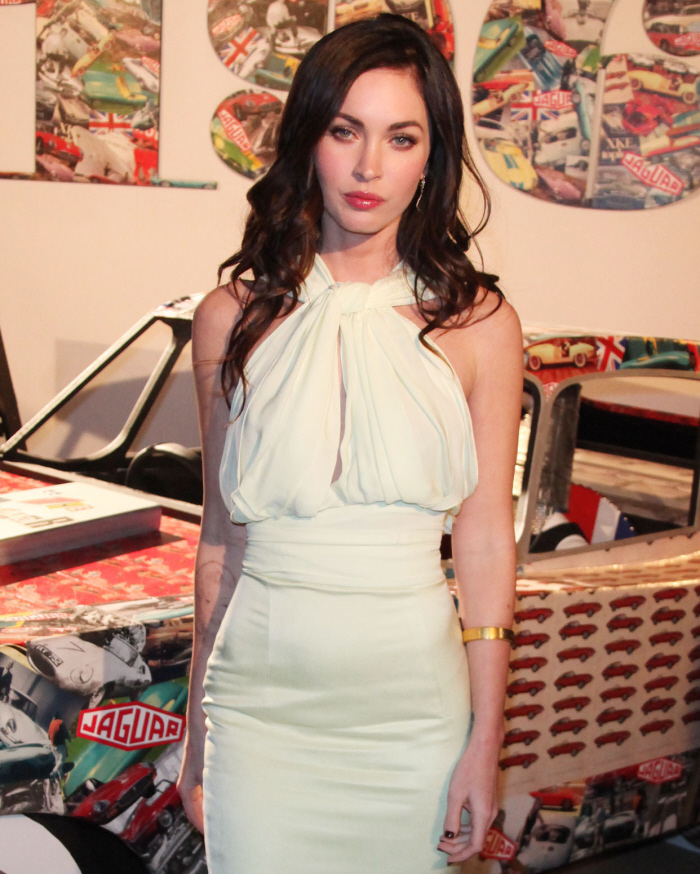 Photos courtesy of WENN.