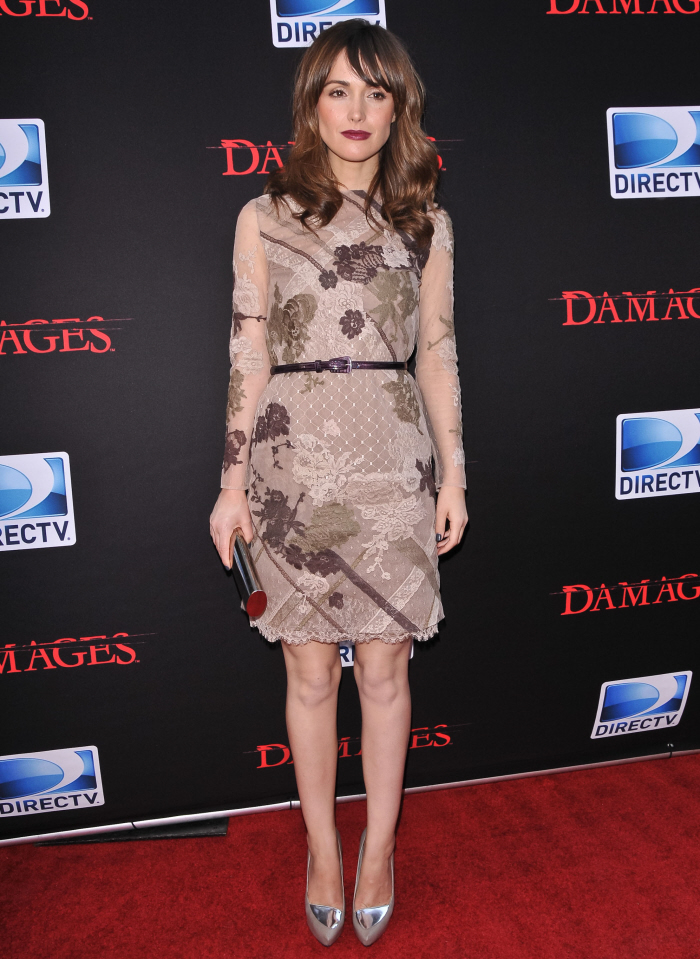 These are photos from last night's season premiere party for Damages. I don't think I saw the last season, right? I only watched it when it was on FX, so the last season I saw featured Lily Tomlin and Campbell Scott. The strength of Damages' writing and acting is what made me love Rose Byrne, the little Aussie actress who is everywhere these days – you might recognize her from her recent work as a comedic actress in Bridesmaids and Get Him To the Greek, and she also had a supporting part in X-Men: First Class (where she tried to shoot my Fassbender!!!). Basically, I just like her and I think she's a very underrated actress. I also think she's very, very pretty, although you wouldn't be able to tell from her appearance last night.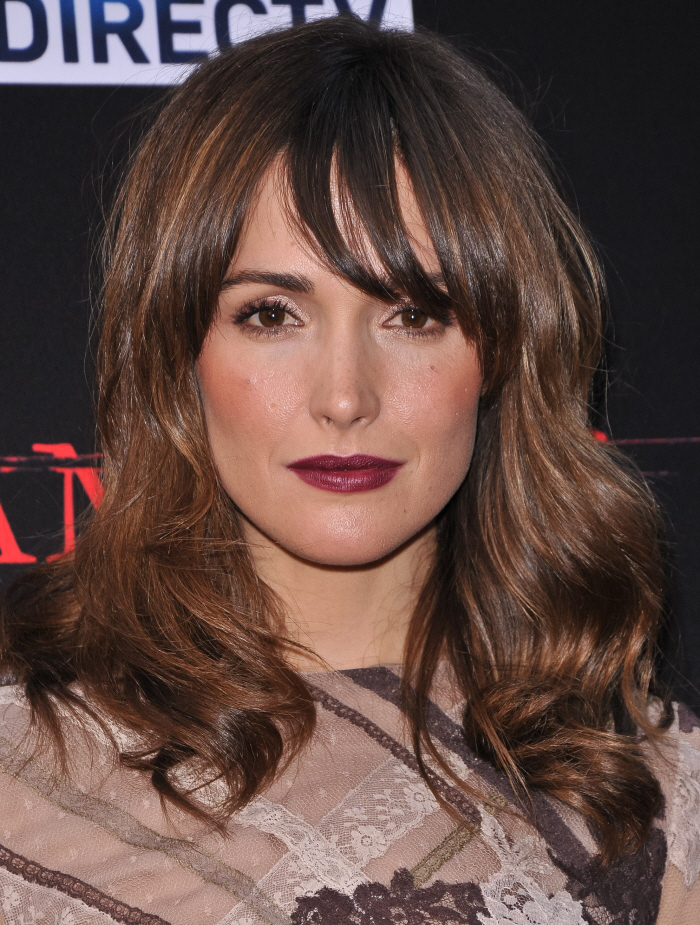 So… does her makeup artist hate her? I get that the "in" thing these days is to wear fall and winter clothes and have darker, more "wintery" makeup in the middle of the summer, but this goes beyond a quirky seasonal lipstick. Rose is over-rouged and harsh-looking. Her makeup doesn't work with her beigey dress, nor her underwhelming bangs-y hair. Who does this to a pretty young actress?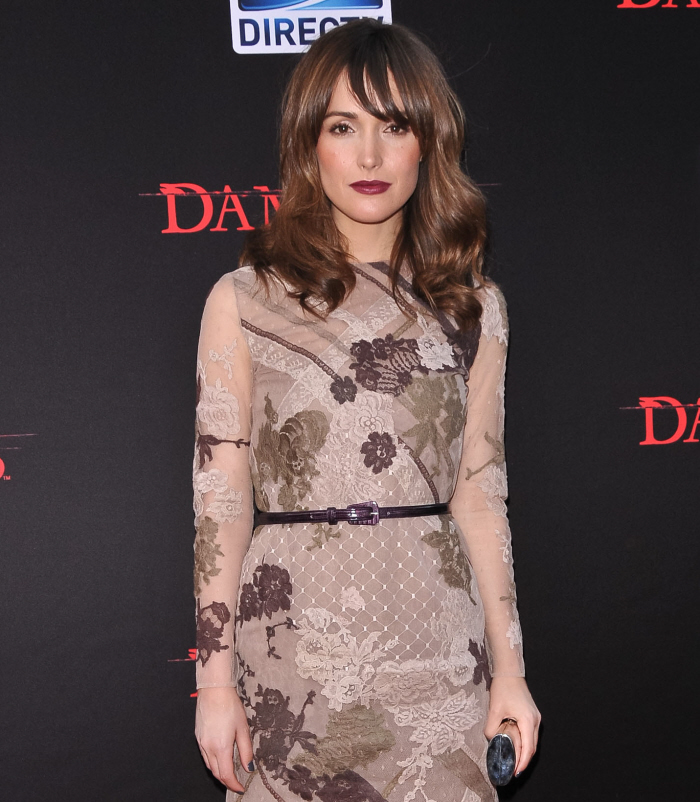 Meanwhile, though – Glenn Close looks like a million bucks. Check out her legs! Check out her un-Botoxed face! I love when a woman looks great for her age and her face still moves. Glenn is so awesome.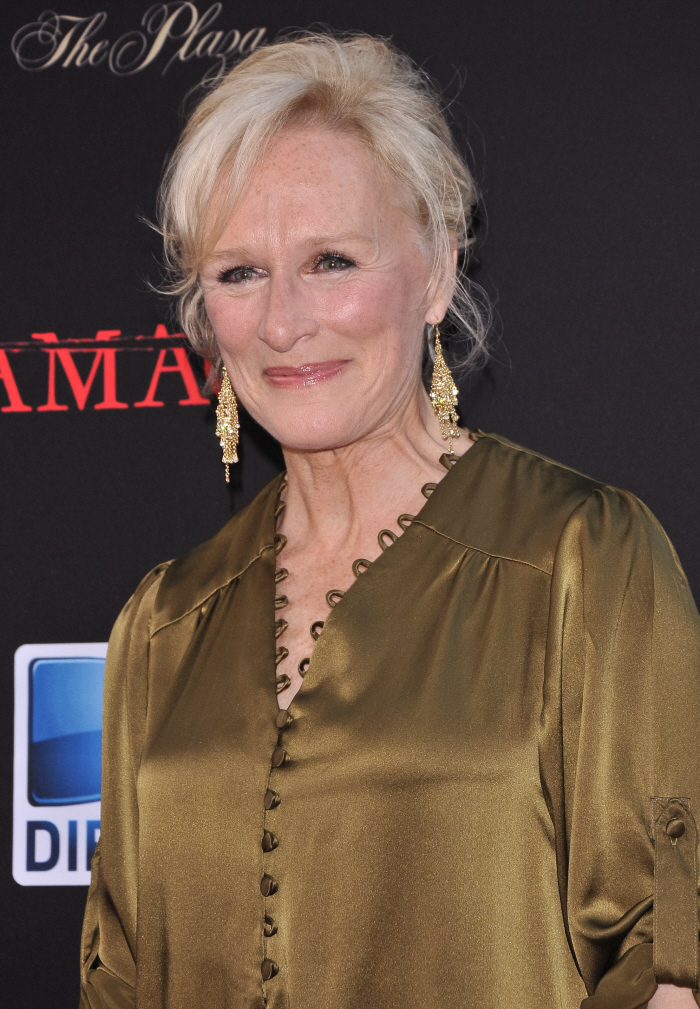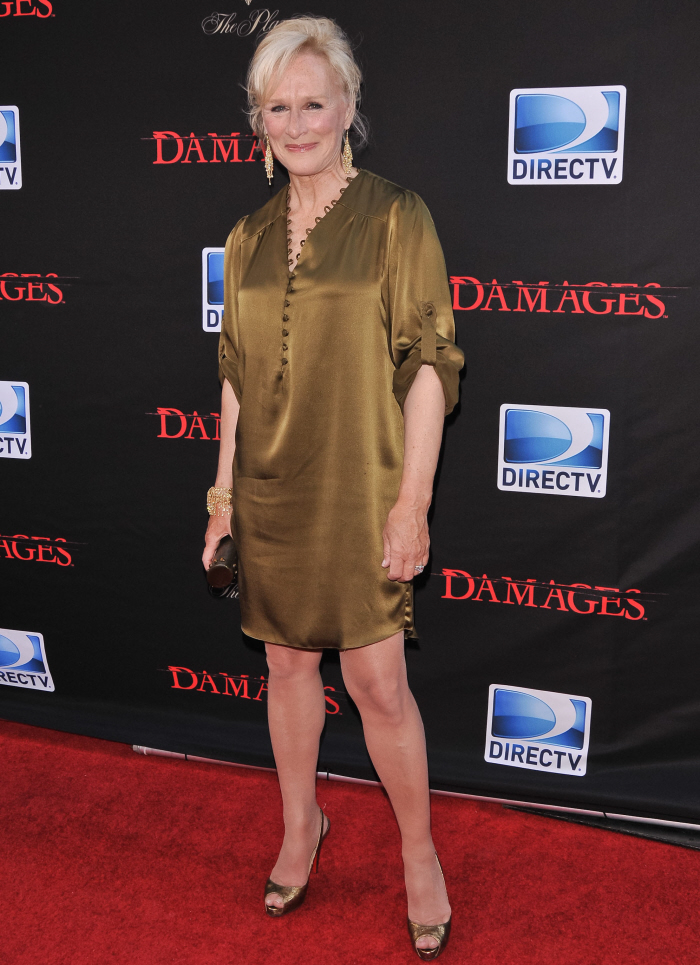 Photos courtesy of WENN.