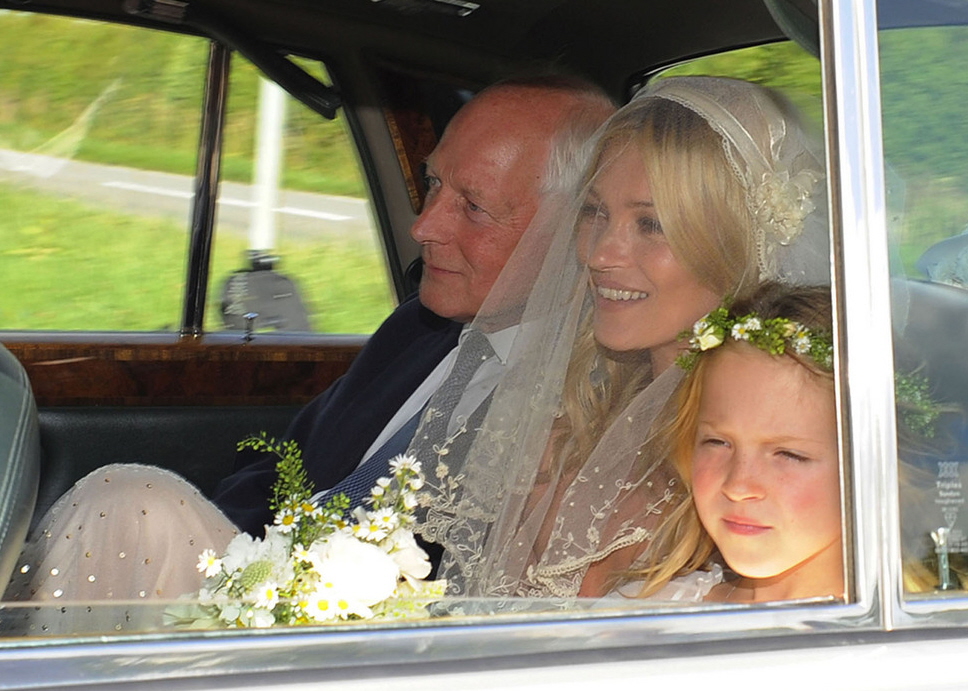 Kate Moss's wedding dress is so understated and pretty! I really love it (UPDATE: more photos below) [Pop Sugar]
Duchess Kate's maple leaf style motif. [LaineyGossip]
Anthony Weiner's wife is taking a vacation. She needs one, seriously. [Gawker]
Michael K's "Stay in the car, bitch" story is wonderful. [Dlisted]
I don't know who Melissa Satta is, but she looks nice in a bikini. [Yeeeah]
I totally cosign this – Brad Pitt, beauty & art. [Pajiba]
Beyonce in Harlem, doing good works. [A Socialite Life]
Stephen Colbert's Super-PAC! [PopBytes]
See Mila Kunis & Mark Wahlberg get married – for a film. [Celebuzz]
Are all of those Aaron Carter quotes about Michael Jackson a hoax? [Evil Beet]
Brooke Mueller is out of rehab. Again. [LimeLife]
Completely boring "leaked" video from the set of The Dark Knight Rises. [ICYDK]
Sarah Fergusion's hot mess detailed in a new book. [PopEater]
Lots of True Blood goodies. [ONTD]
This Dominique Strauss-Khan mess is really upsetting me. [Bossip]
I love this photo of Linnocent. [The Blemish]
UPDATE: more photos!