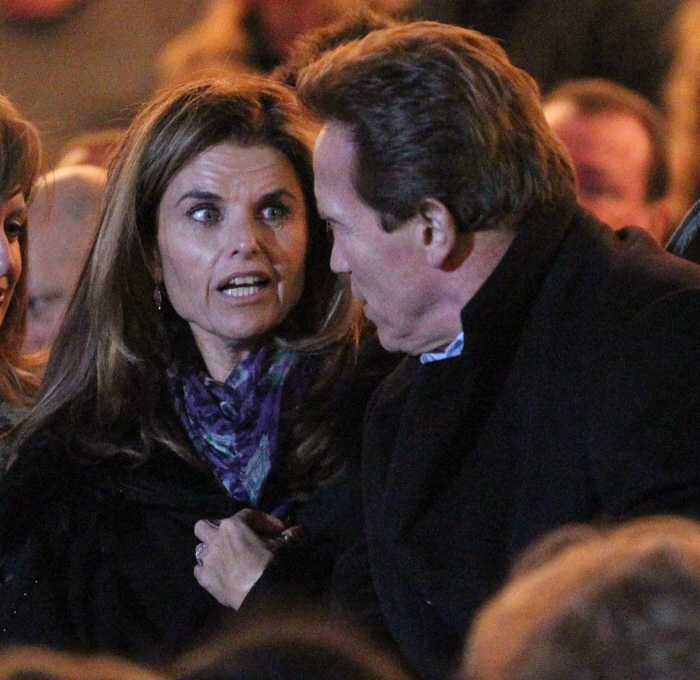 This one is a no-brainer: Maria Shriver filed for divorce, officially, on Friday. It seemed like she was headed in that direction since Arnold's mistress implosion more than a month ago. Both Maria and Arnold had hired divorce lawyers, and it was assumed that they were already in the process of splitting up their assets. Most of their kids (together) are already adults, or almost adults, so I don't think custody is going to be a huge issue, especially since both Arnold and Maria seem content to stay in California. Previously, sources claimed that Arnold could be paying Maria something like $100 million in a possible divorce settlement – which I think it low-balling it, no pun intended:
Maria Shriver is moving on. California's former first lady filed for divorce from Arnold Schwarzenegger Friday in Los Angeles Superior Court, a source confirms, two months after the actor's public admission that he fathered a child with the couple's longtime housekeeper.

Citing irreconcilable differences, Shriver is seeking shared custody of their minor children, Patrick, 17, and Christopher, 13. The couple also have two daughters, Katherine, 21 and Christina, 19. Shriver is also seeking spousal support from Schwarzenegger and that he pay her attorney fees.

Schwarzenegger's rep Adam Mendelsohn had no comment on the filing.

According to a source, one of the reasons Shriver had confronted housekeeper Mildred Baena was because it became more and more apparent over the years that Baena's son, Joseph, 13, bore a striking resemblance to Schwarzenegger.

"While Maria may not have been as angry at Mildred as she was at Arnold, her instinct would be to protect her family," a source close to the family previously told PEOPLE. "Whatever she did in the aftermath was about taking care of her kids, trying to shield them and trying to minimize the repercussions."

Shriver, 55, most recently attended the Special Olympics in Athens, Greece, accompanied by her four children.

It remains to be seen what sort of relationship Schwarzenegger, 63, plans to have with Joseph, although a source says the actor has been providing for the boy for many years.

In early May, the couple announced their split as they contemplated the state of their 25-year marriage.

"At this time, we are living apart, while we work on the future of our relationship," the couple said in a statement at the time. "We are continuing to parent our four children together. They are the light and the center of both of our lives."
[From People]
I don't think anybody blames Maria for filing for divorce, right? She gave it a good run, and now she's got time to map out the rest of her life. My guess is that she'll follow in her parents' footsteps and devote herself to charity work. And then, at some point, she'll begin dating, probably some quiet, rich Democratic party fundraiser or lawyer. Her kids will be pretty well adjusted and everything will be fine. As for Arnold… God knows. I think once the divorce is a done deal, we'll be hearing a lot more about his skeezy, sleazy ways.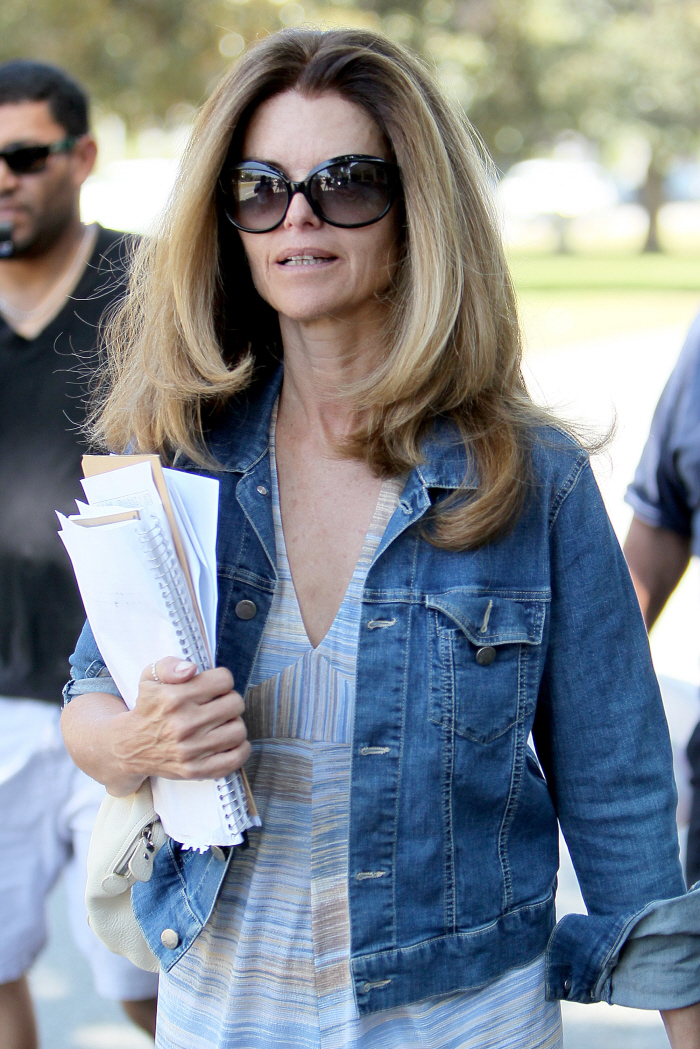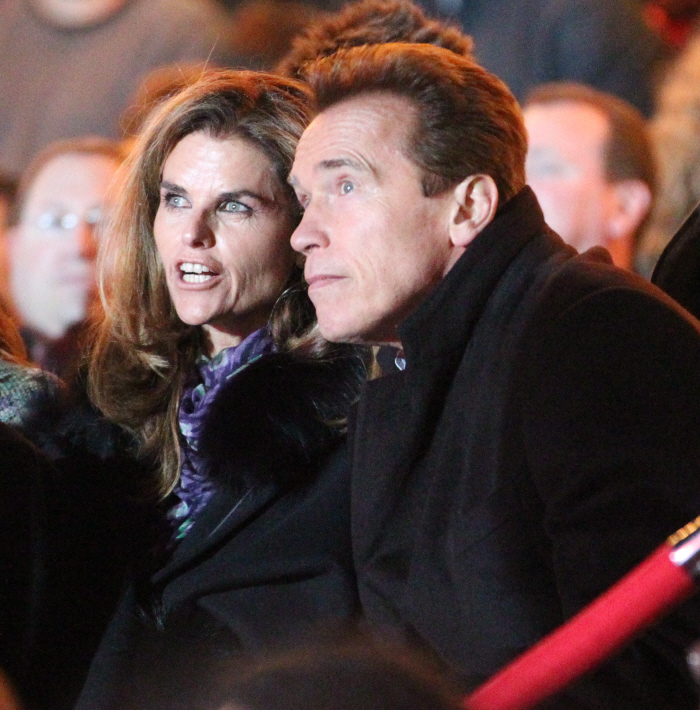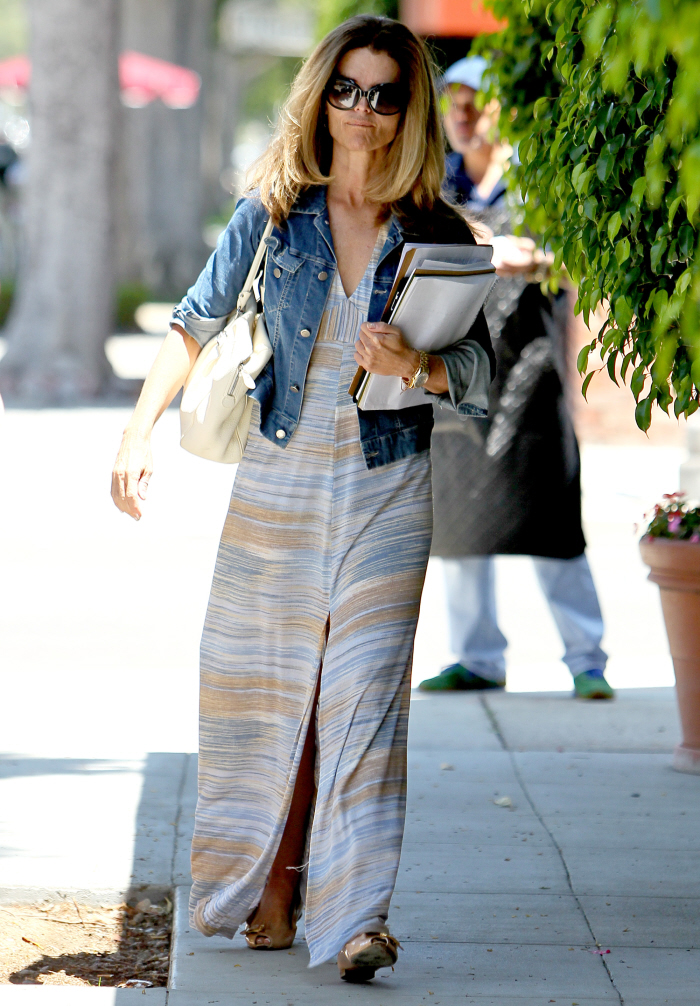 Photos courtesy of WENN.