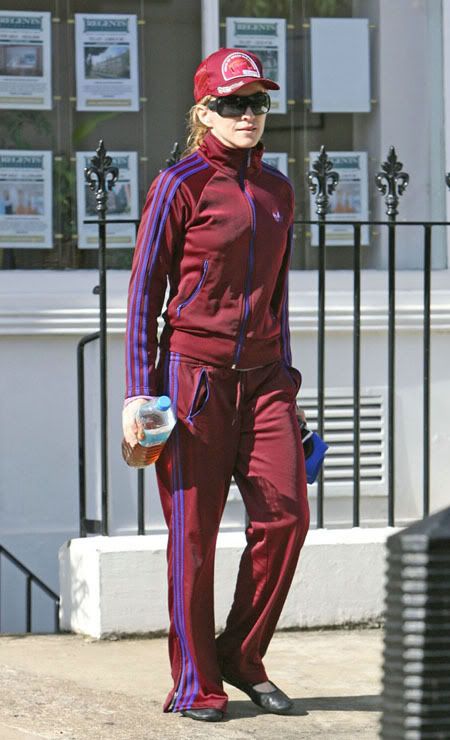 A Dutch priest used his home phone to call in a bomb threat for a Madonna concert in Amsterdam and was easily caught. Police realized right away that the threat was a hoax and Madonna got more publicity for her tired gimmick making fun of the old Christian boys' network.
A priest confessed to faking a bomb threat on a Madonna concert in Amsterdam, intended to prevent the diva from performing her crucifixion act.
Prosecutors in the Netherlands say the priest was arrested almost immediately after telephoning the threat from his home to the emergency services number, where the call was traced, the Canadian Broadcasting Corp. said.
The priest appeared before a judge Friday and was released pending judgment. A prosecutor said he likely would seek community service as punishment since it was the priest's first offense.
Madonna gets rich off the same schtick for 20 years, and these dumb old priests just play into her hands.
Here she is outside the gym in one of her gorgeous tracksuits and baseball hats. Her husband, the hapless Guy Richie, is also shown after working out. [via]