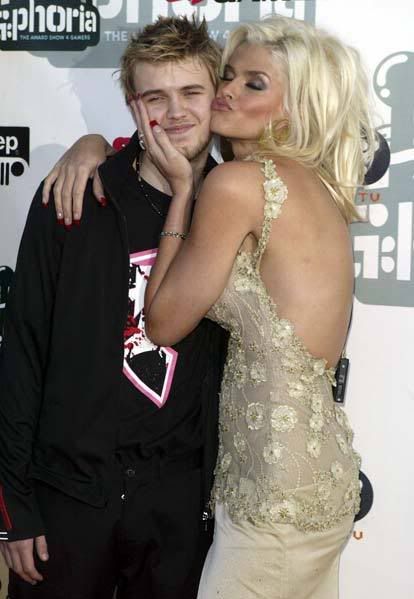 Anna Nicole Smith gave birth to a healthy baby girl on Thursday. That's wonderful, and I didn't know she was due so soon.
However her 20 year-old son died of unknown causes while in the Bahamas yesterday! There is no word what happened, but this news is terribly sad:
"We have yet to learn the cause of death but do not believe that drugs or alcohol were a factor," Stern said in the statement. "Anna Nicole is absolutely devastated by the loss of her son. He was her pride and joy and an amazing human being."
Daniel Smith was in the Caribbean nation where his mother, 38, gave birth to a healthy girl on Thursday, Stern said.
He appeared in "The Anna Nicole Show," a reality TV series that aired on the E! cable channel.
OMG I wonder what happened to him? That's so sad when a young person dies like that. I have a two year-old son and I can't imagine losing him. My heart goes out to her.
Thanks to lipstick for linking this article.