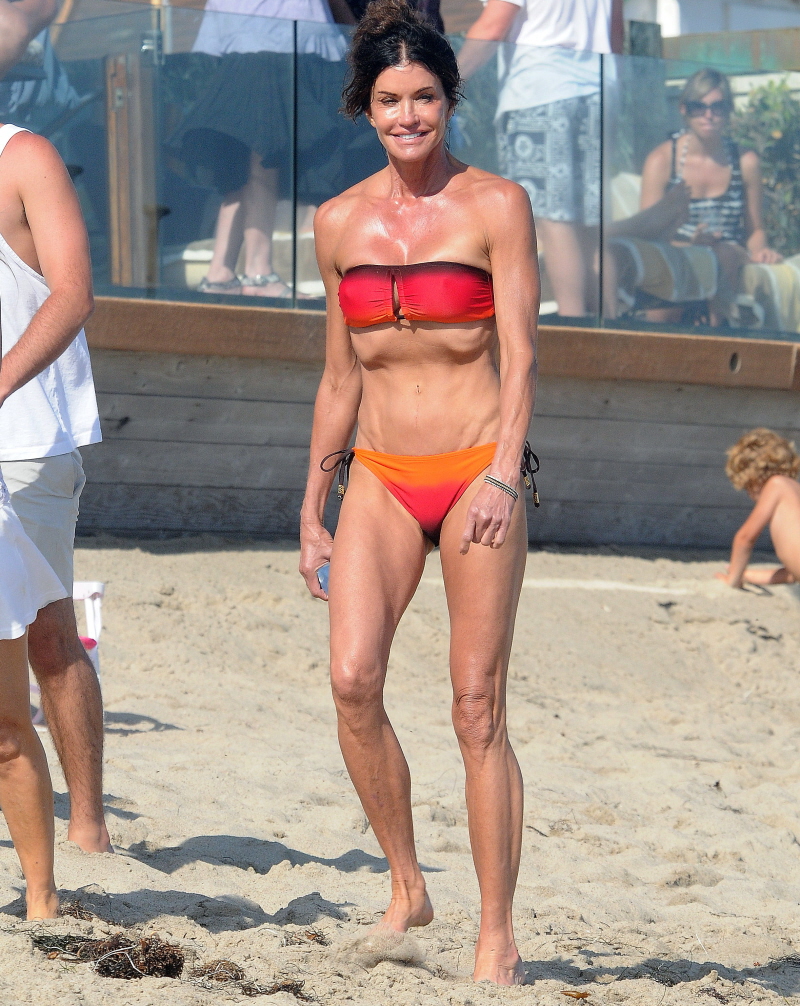 These photos were one of the first things I saw this morning. Every photo agency has photos of Janice Dickinson in a bikini today, so I just clicked to see how bad it was. To my surprise, I didn't wince once. Janice Dickinson has a better bikini body that Kelly Bensimon, in my opinion. Sure, there's some Iggy Pop happening (as there was with Kelly Bensimon too), but overall, I think Janice looks pretty good for her age – bitch is 56. We should all hope to be flaunting it when we're that age, I think.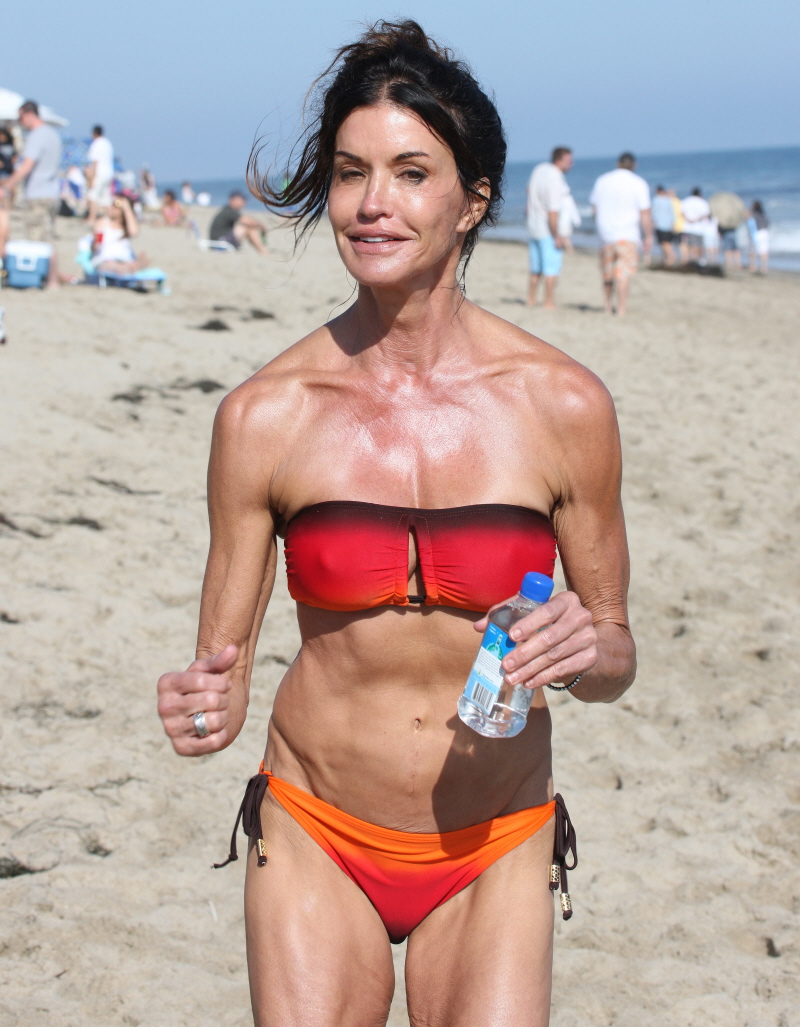 My biggest problem? Janice's face, not her figure. That face is not the result of aging – that face is the result of too much tweaking, stretching, pulling, injecting, filling, cutting, lasering, and more. My second biggest problem? Why don't SOME women realize that there's absolutely nothing wrong with a one-piece swimsuit? Why is there this obsession with trying to pull off a bikini at any age, at any size? Sometimes a lady's figure and yes, HER AGE, means that a one-piece is more flattering, more appropriate, and just better overall.
Of course, I'm not going to show you Janice from behind. It's too… much. But if you'd like to see, go here. *shudder*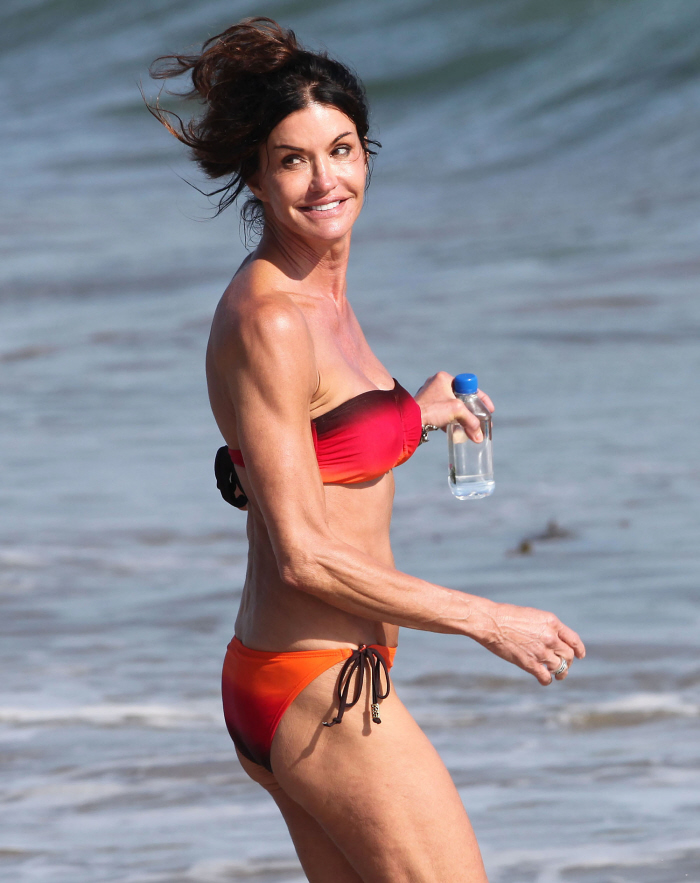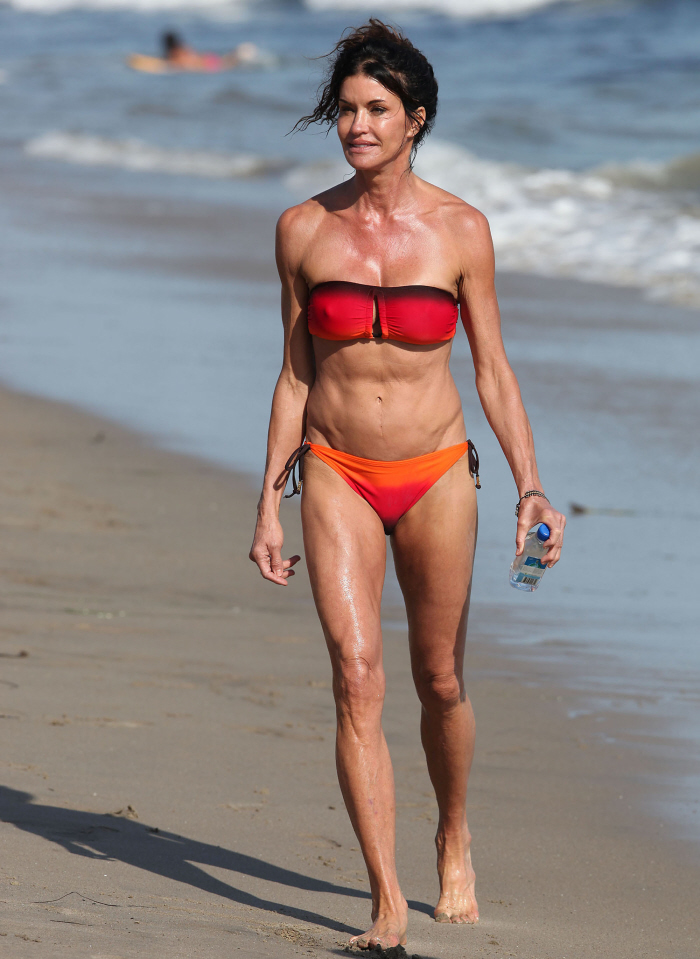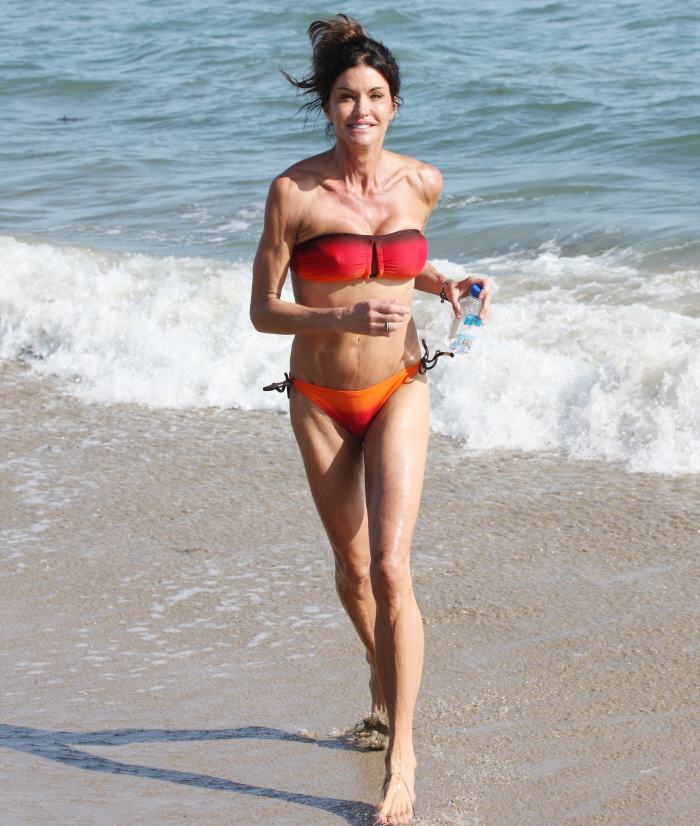 Photos courtesy of Fame & WENN.