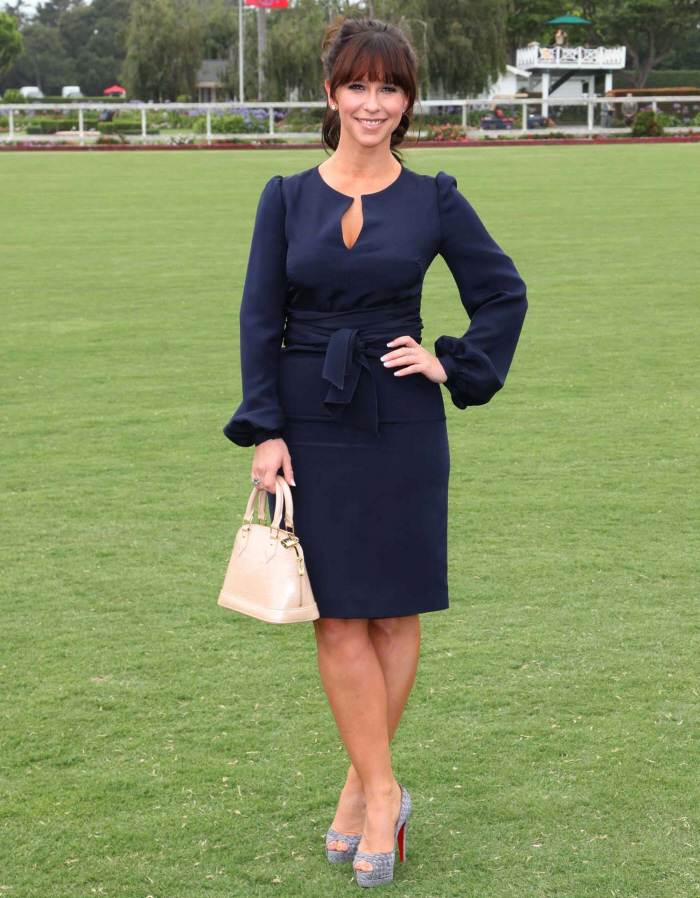 I'm still playing catch-up, fashion post-wise, with all of Prince William and Duchess Kate's appearances over the weekend, which explains how I missed this. On Saturday, before their red carpet BAFTA event, Will played polo and Kate watched (and presented him with the trophy). Several B and C-listers came out to rub elbows with Will and Kate at the polo green (field?), including our little Jennifer Love Hewitt. As CB noted from the Horrible Bosses premiere, Jennifer Love is looking better recently. She's lost some weight, got some new bangs (trauma) and she's showing off her figure more in non-muumuus. Jennifer's dress is Monique Lhuillier, the bag is Louis Vuitton and the shoes are Louboutin. As for the dress… it's not really bad, is it? It's a cute little frock, not great for a day-time summer event outdoors, but it's not inappropriate either.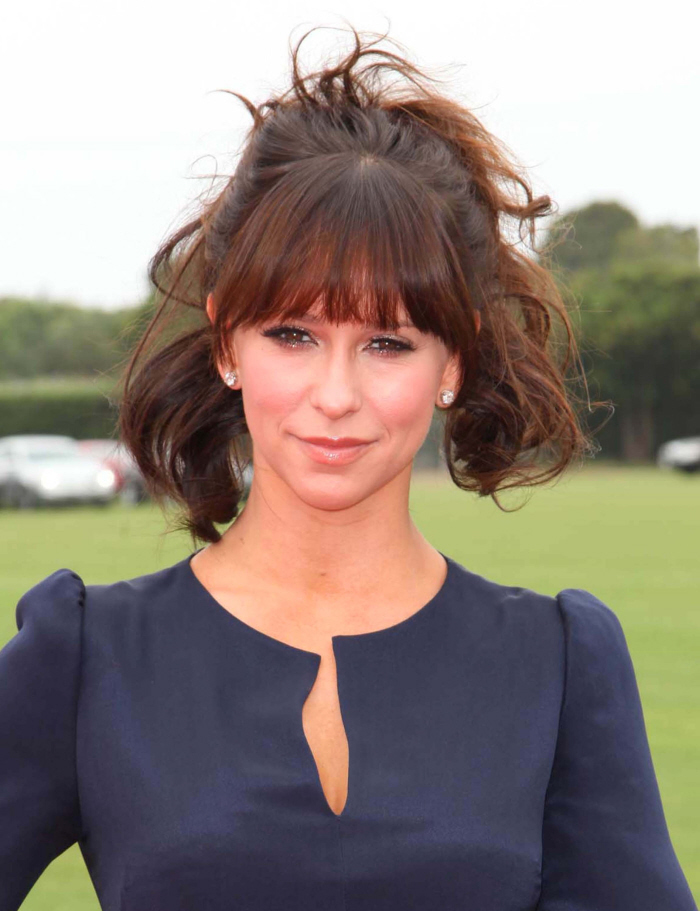 I didn't see any photos of Love trying to talk up Kate, but I'm sure Love put in the effort. You know Love has a thing about princesses and "the fairytale" so I bet this was a big day for her. Since she was in navy (Kate's favorite color) and since I could actually see Kate in this dress, I want to believe that Kate caught Love's eye and said, "Fabulous dress, great color." All in all, I think the look would have been improved if Love had simply ditched the bangs. I know I always say that, but it's really true in this case.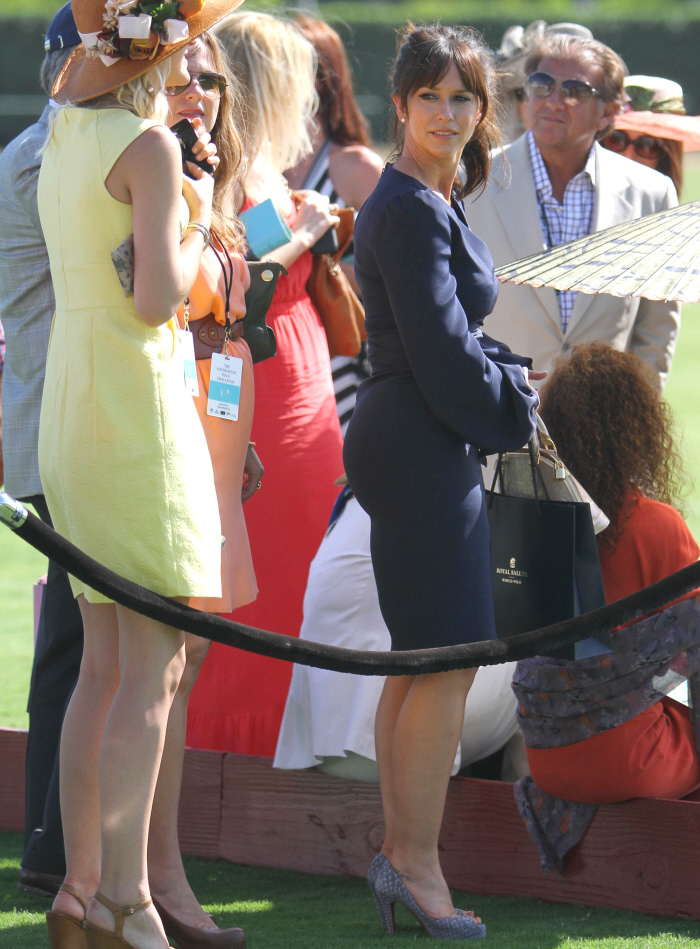 Meanwhile, guess who showed up in a full-on gown at the polo event? Zoe Saldana. Sigh… THIS is too much. High-necked, boob-window, full-length Chloe dress? Yikes. And Zoe's face is really looking drag-queen in these photos. Like she's a cross between Jada Pinkett Smith and RuPaul.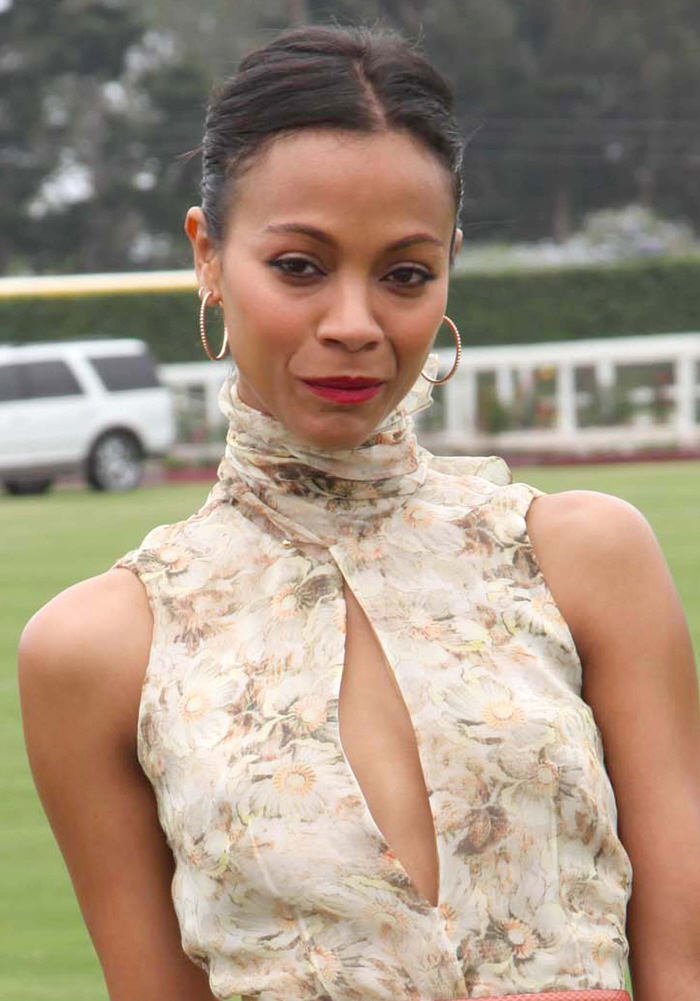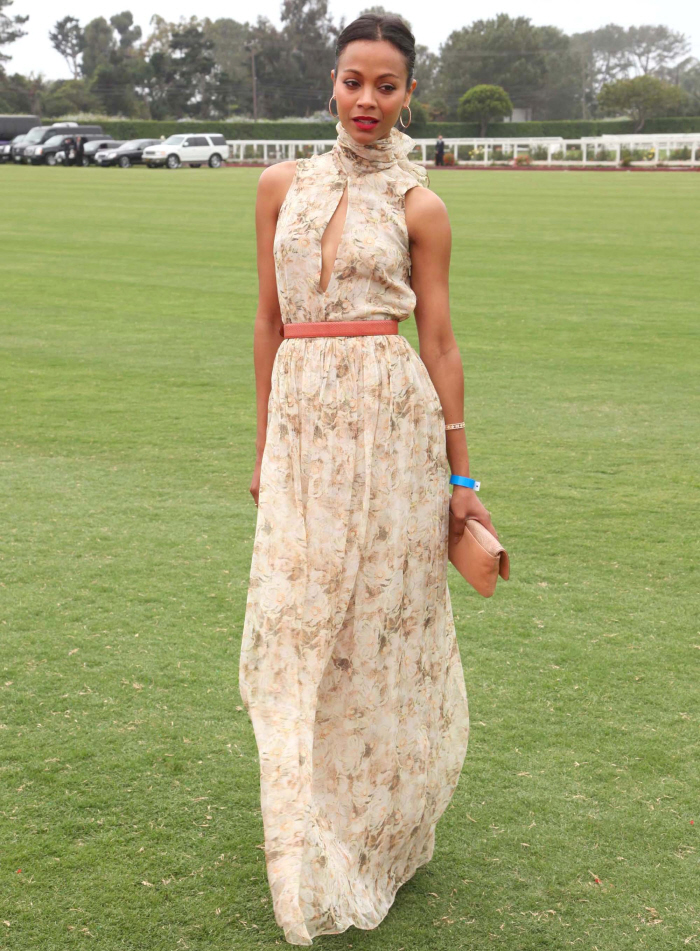 Photos courtesy of WENN.