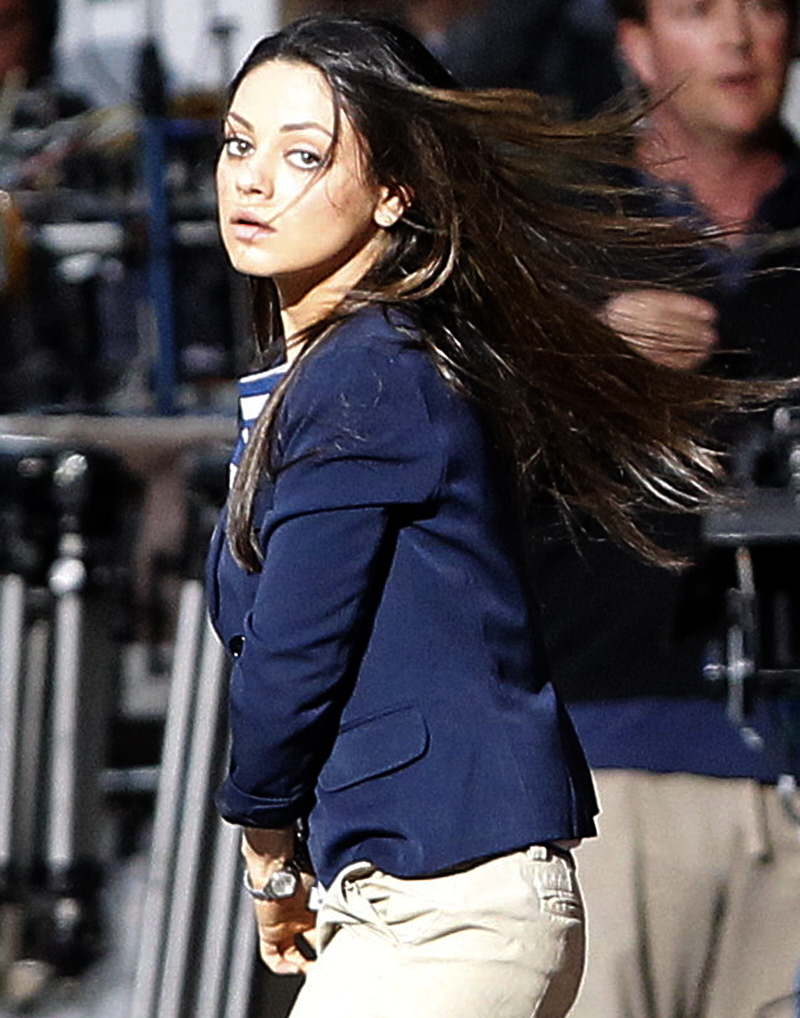 On Monday, we had the story about Mila Kunis's reaction to a video request from a Marine stationed in Afghanistan. Sgt. Scott Moore put a video on YouTube asking Mila to be his date for the Marine Corps. Ball in November. Mila was told about the video while doing press for Friends With Benefits, and Justin Timberlake persuaded Mila to accept the invitation. While her acceptance didn't look super-official or anything, I thought that she would probably keep her word. But now Gawker reports this odd little story from Access Hollywood (I can't find the video, but you can see it here at Gawker) – Billy Bush claims that Mila won't be going to the Ball because she has work commitments. BUT – Bush's claim doesn't look definite either, and even though Mila might have work commitments, surely she can get a day off to fly to North Carolina, right? Or will Mila find some way to get out of it, just because she didn't appreciate being put on the spot like that?
Meanwhile, Sgt. Moore, who is still in Afghanistan, heard that Mila accepted his invite, and he gave an interview to explain how the now-infamous video came to be:
Sgt. Scott Moore, the Marine in Afghanistan who will be taking Black Swan actress Mila Kunis to the Marine Corps Ball in November, spoke out Tuesday about why he invited the actress in the first place.

"The idea behind my YouTube invitation to Mila Kunis came about after some Marines from 3rd Battalion, 2nd Marines, and I were hanging out talking," Moore said in a statement. "One of the Marines bet that I wouldn't make the video and post it. Of course, a bet between Marines must be honored, so I took the chance. You can't make shots that you don't take, so I took the best shot I could.

"The Marines of 3/2, my family and friends back home in Grove City, Pa. have been so supportive, and did a great job of getting the video a lot of attention," he said. "I'm very excited about the opportunity to share the experience with Ms. Kunis and would like thank her for accepting my offer."

Over the weekend, Kunis said yes while doing publicity for her upcoming film, Friends with Benefits, with Justin Timberlake. Apparently it was Timberlake who encouraged Kunis to agree.

"JT and I had this all planned from the start. He's been a great wingman; it's nice to know he can get over the jealousy to help a brother out (just kidding)," Moore said. "Justin Timberlake's encouragement definitely helped; I owe him one."

In an e-mail sent to ABC News, Moore admitted that taking Kunis to the ball was a long shot.

"We all talk about what we are going to do when we get back, and this was my dream," he said. "I do feel bad for putting her on the spot, but it's not like I was going to bump into her on the streets of Musa Qala between now and the ball."

Instead, Moore, a data systems technician with the 3rd Battalion, 2nd Marine Regiment, currently stationed in Musa Qala, Afghanistan, set up a YouTube page called "Go With Me Mila" and posted a brief video asking the 27-year-old actress to accompany him to the ball on Nov. 18 in Greenville, N.C.

"I always thought I had a chance, and sometimes that's all you need," Moore said in a statement.

This year's ball will be special, not just because Kunis is his date, but also because its the 236th birthday of the Marine Corps and his unit will be home from Afghanistan, Moore said. As for any special plans he has in store for Kunis, "I think I'll keep that a secret for now; we have to iron out the details."
[From KNSS Radio]
Yeah… this guy is super-excited. GO WITH HIM, MILA. Don't cop out. I thought you were cool.
Also: JT got his own invite from a female Marine, Cpl. Kelsey De Santis. She's not overseas, though! She's stationed at Quantico, but she wants JT to be her date for the Marine Corps Ball in DC. I don't find her video as charming as Sgt. Moore's.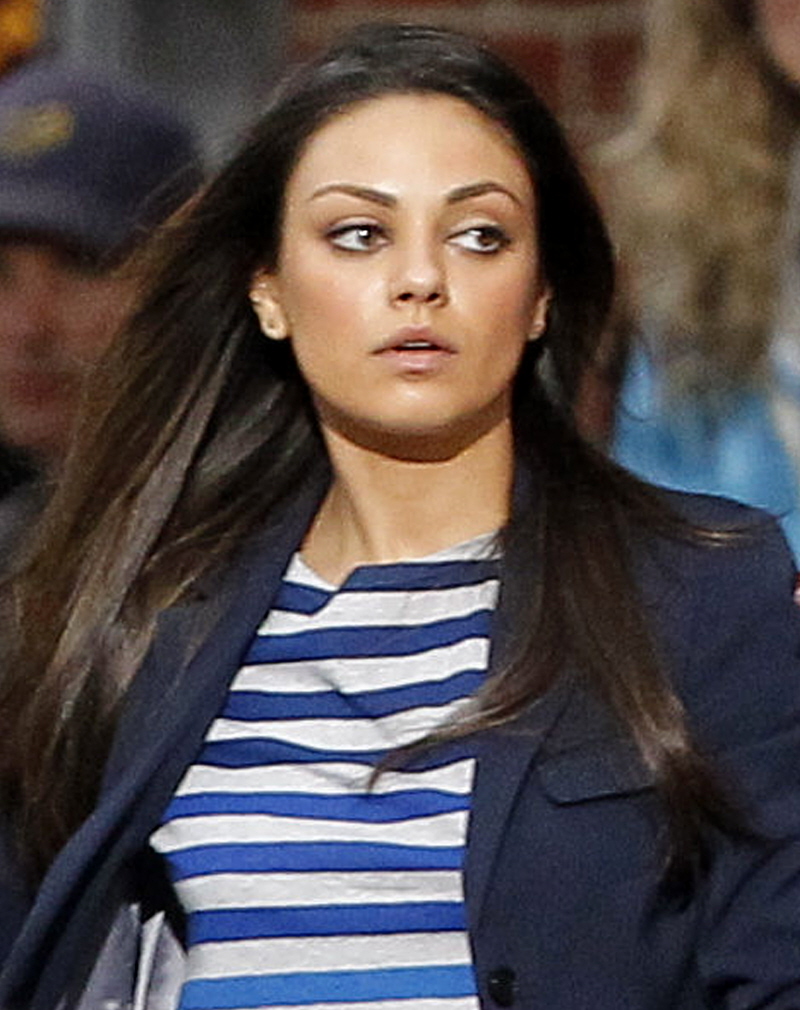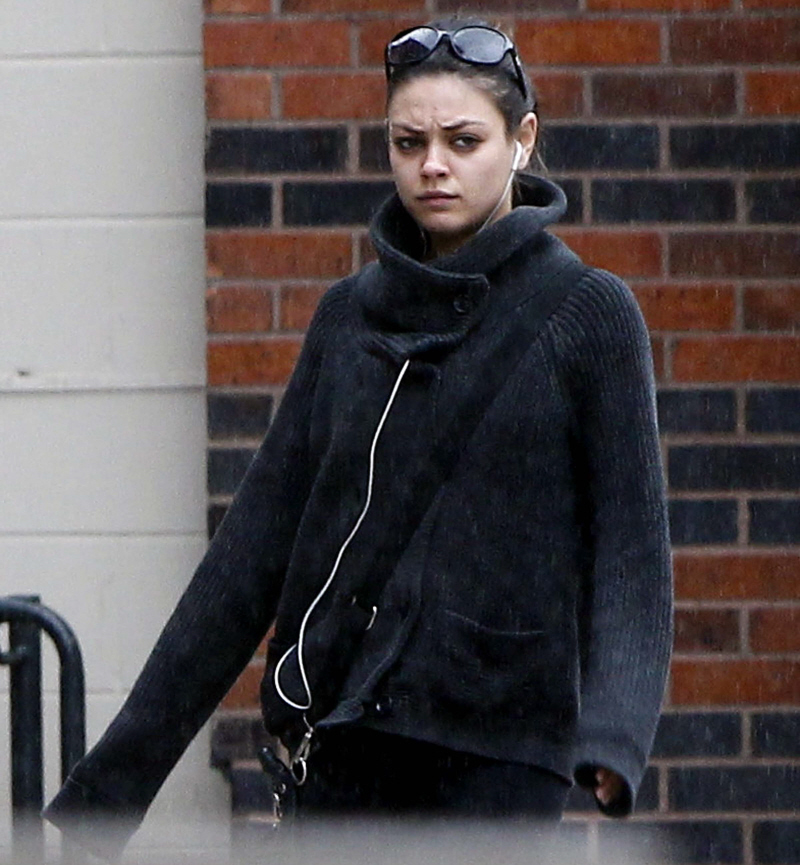 Photos courtesy of Fame.