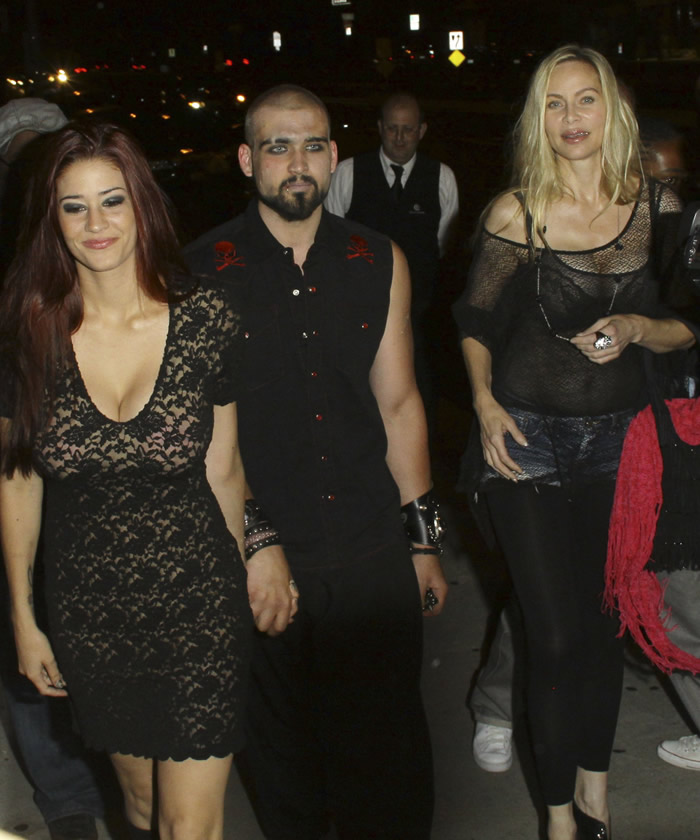 Goth rocker/movie star progeny Weston Cage is spreading his crazy mofo vibe around once again. Luckily, no one got hurt this time, unlike on July 4th, when Weston and his sketchy wife of two months, Nikki Williams, were both booked on felony domestic violence charges. On July 6th, Weston commenced a Twitter rant (which has been documented at TMZ) that featured him vowing to divorce Nikki, who he claims is pregnant with his child but seriously considering an abortion. Although I'm not sure why, if she's knocked up, these two were both blazingly drunk, and she was threatening to jump off a balcony or whatever. Well, these two lovebirds have (momentarily) patched things up, if the above photo of them heading out for dinner at Boa Steakhouse is to be believed. Oh, and the blonde on Weston's right is his mother, Christina Fulton. I would die if my mother dressed like that, in public or otherwise.
Strangely, Weston has also shaved off his once luxurious (yeah, right) gothy locks that he seemed to wear so proudly, but I may have discovered the reason why, according to an update from Nikki's Twitter page from five days ago: "My husband is now a blonde. hahahahaha." So I guess his hair looked terrible and was probably so damaged from the bleaching process that Weston decided to just shave it all off instead of trying to fix it. Just as well, right? Now we can see his crazy eyes all the better.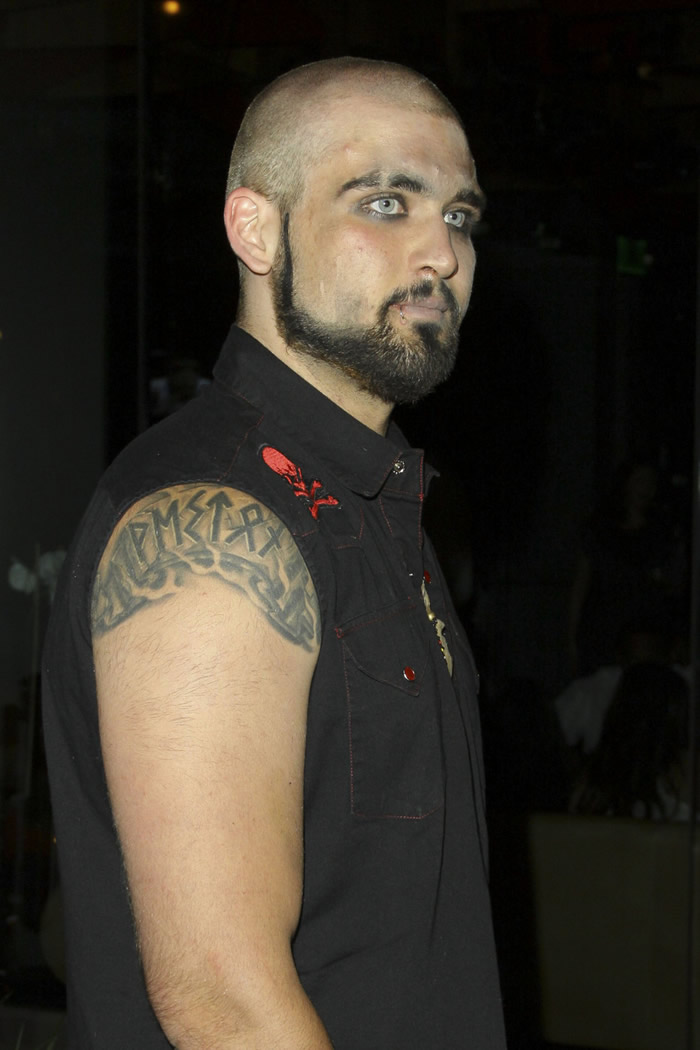 Another thing happened last night. During an apparent smoke break, Weston decided to show off karate moves for the paparazzi. More specifically, he demonstrated his own twisted (inaccurate) version of the notorious roundhouse kick that resulted in his hospitalization for a mental evaluation last month after he aimed it towards his physical trainer during a lunchtime temper tantrum. Dude is just not right.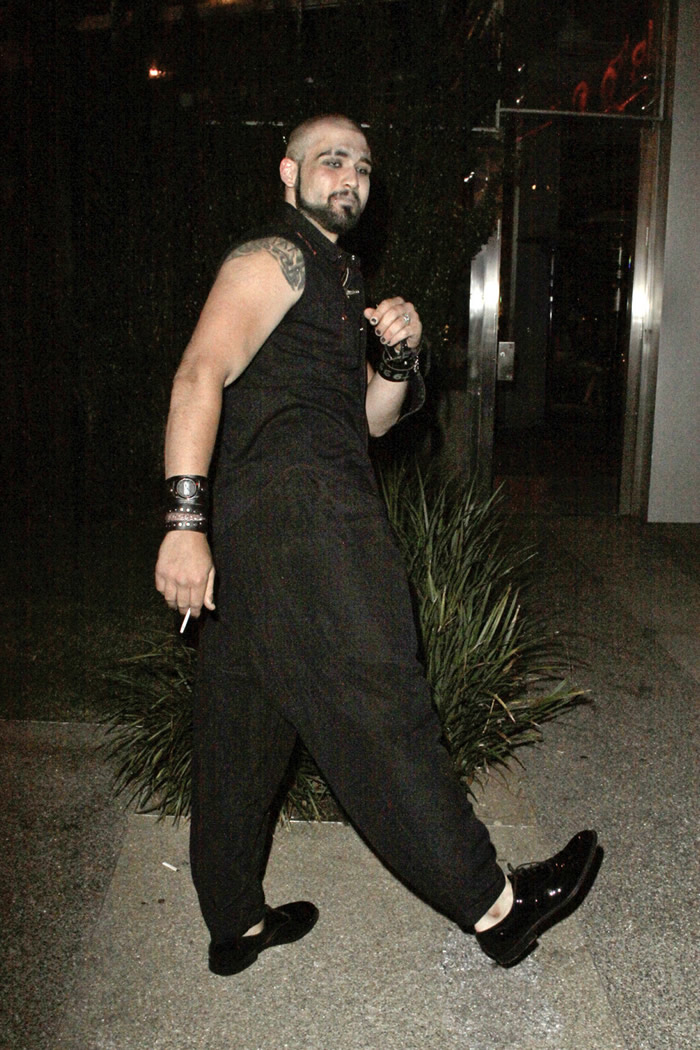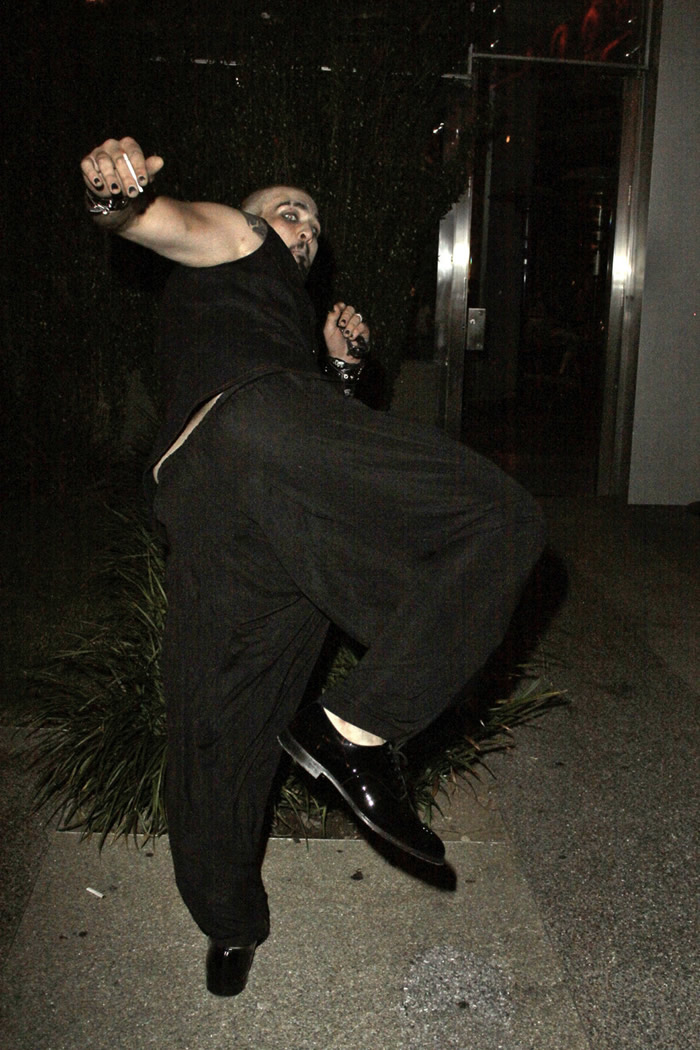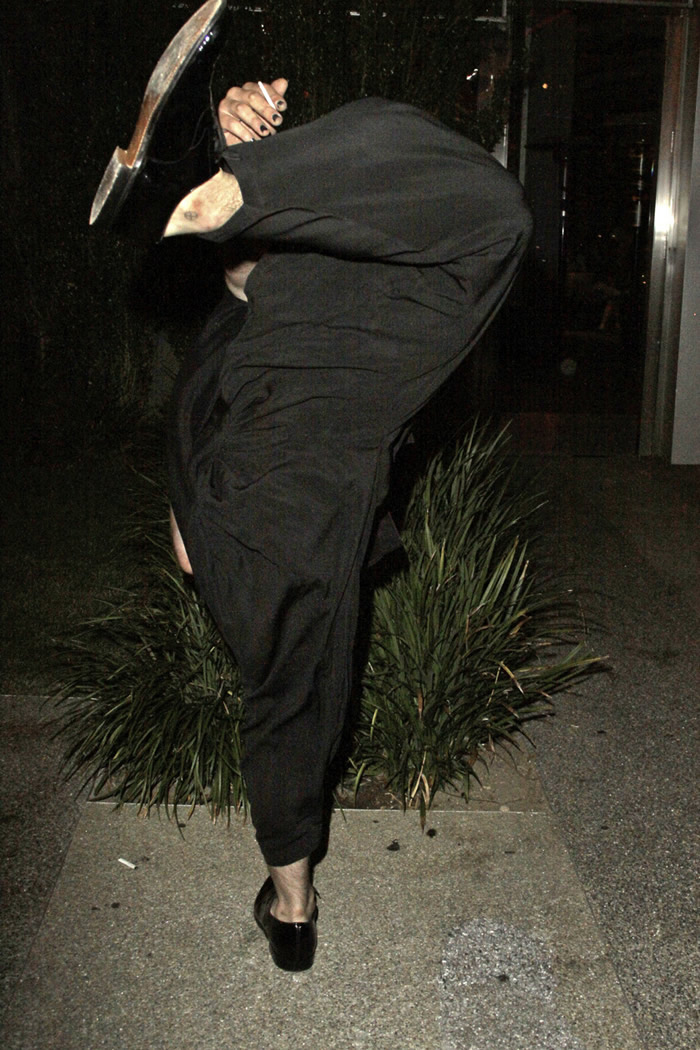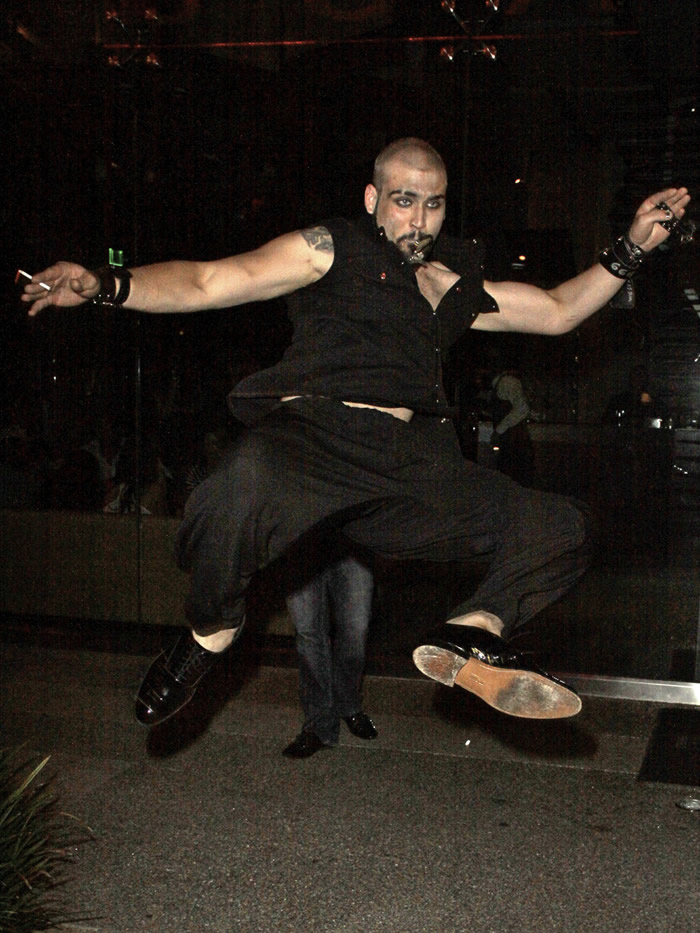 Photos courtesy of PacificCoastNews