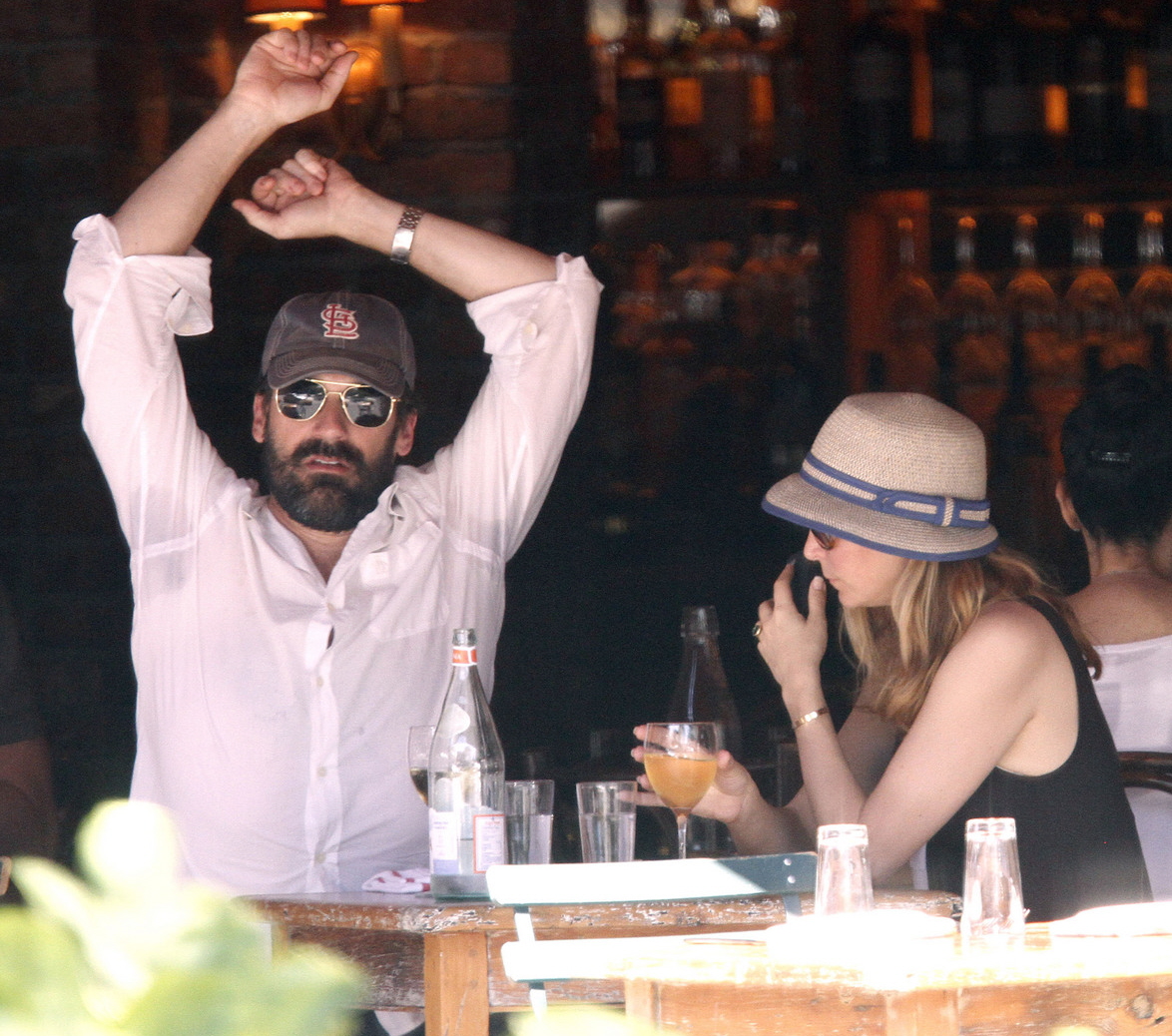 Back in January, The Enquirer ran a story about Jennifer Aniston's alleged drinking problem. It was an interesting piece, especially considering that it came on the heels of a public outing where he seemed noticeably drunk to many people. So, The Enquirer is following in their grand tradition with this story, sort of. According to one eyewitness and some unnamed sources around Hollywood, Jon Hamm is quite the boozehound. Much like Aniston, The Hamm is past 40, and this kind of fall-down drunkenness can no longer be excused with "Oh, he's so young, he doesn't know his limits." The Hamm is beyond the age where people shrug their shoulders – when a 40-plus man gets "Hammered," it's not really appropriate. If any of this is true, that is.
Friends of Jon Hamm fear that he is taking after his hard-drinking TV character Don Draper – and if he doesn't back off the bottle, he could land in rehab. Hamm was spotted July 1 stumbling out of Little Dom's restaurant in LA with his longtime girlfriend Jennifer Westfeldt.

"In my opinion, he was absolutely blind drunk!" an eyewitness told The Enquirer. "I was walking in as he was leaving around midnight, and as I opened the door for him, he almost fell out of the bar. I asked him if he was alright as he tripped out of the door and mumbled something incoherently. Jennifer followed right behind him and rolled her eyes."

Jon is one Hollywood's leading men. But when the cameras stop rolling, he hit's the party trail.

"On the set, Jon's always as sober as a preacher," a show insider told The Enquirer. "But when he's not working, he likes to cut loose with a drink or two… or more! By the end of night, he often seems blotto. His nickname is "Hammered."

Jon's party-hearty behavior began surfacing two years ago when he got totally drunk at the Golden Globes parties, according to published reports.

"Jon's a hell of a nice guy," said the insider. "But his drinking has caused whispers. No one wants to see him end up in rehab."
[From The National Enquirer, print edition]
I tend to believe that this is at least partially true. The Hamm likes going to parties, and he seems to enjoy his cocktails too. My guess is that he's probably able to hold his liquor and then some, and he's probably what I think of as a Social Drinker (but my definition of "social drinker" is not the same as AA's, just FYI). I believe he's a nice guy, I believe he's super-professional, and I believe that he probably has one too many drinks during his downtime, when he's not working. I sincerely hope he's not falling out of bars at his age, but maybe he is. If he is, then this is his one and only flaw: he's a boozehound. A sexy, Hamm-Dongy boozehound who needs help taking off his pants. Mmm…NO. I would never take advantage of a liquor-soaked Hamm Dong. NEVER. Okay, I would, but only if he drunkenly came on to me. And by that, I mean that he whispers "You know I don't wear underwear, right?"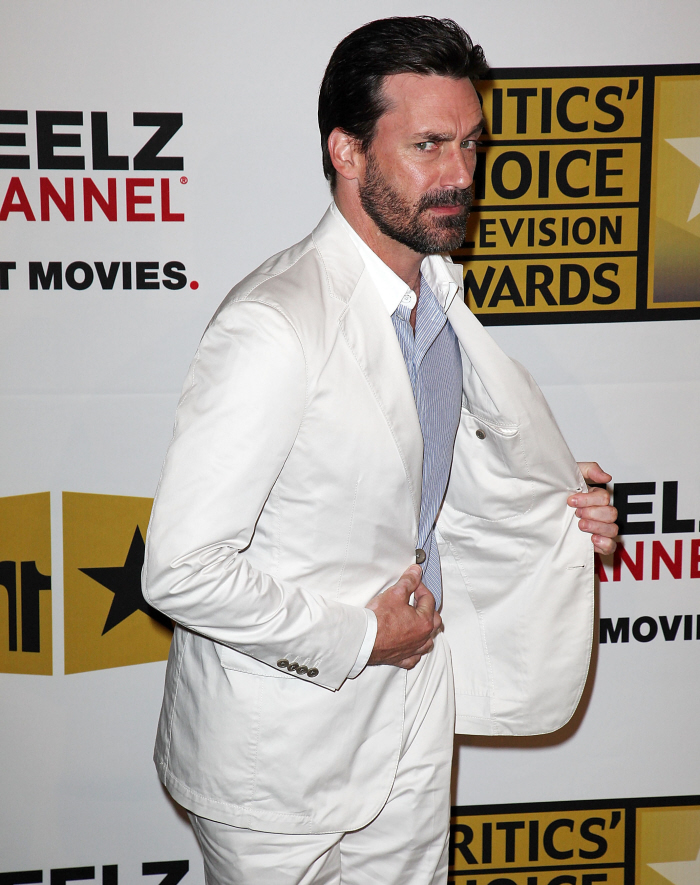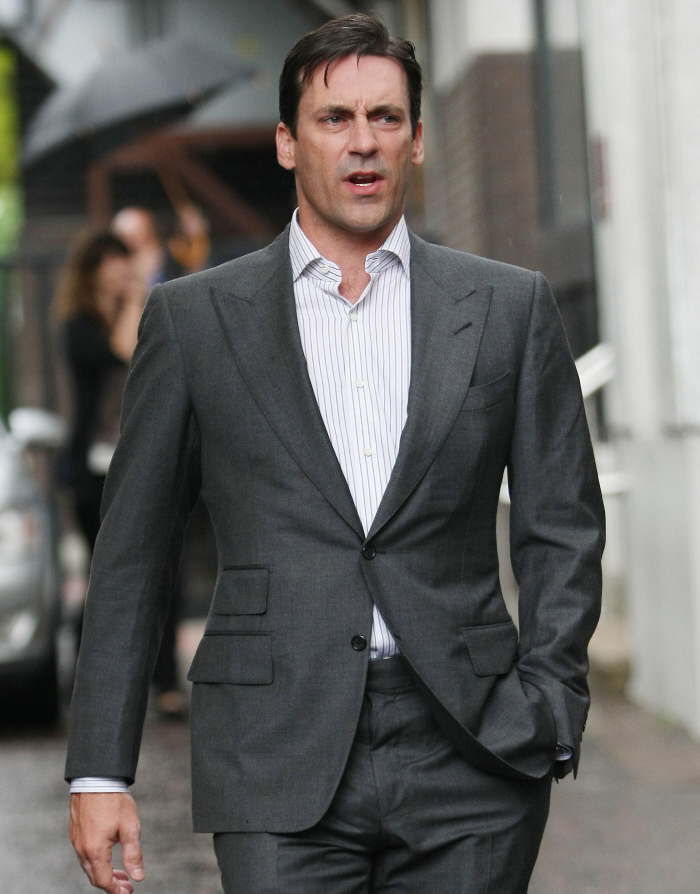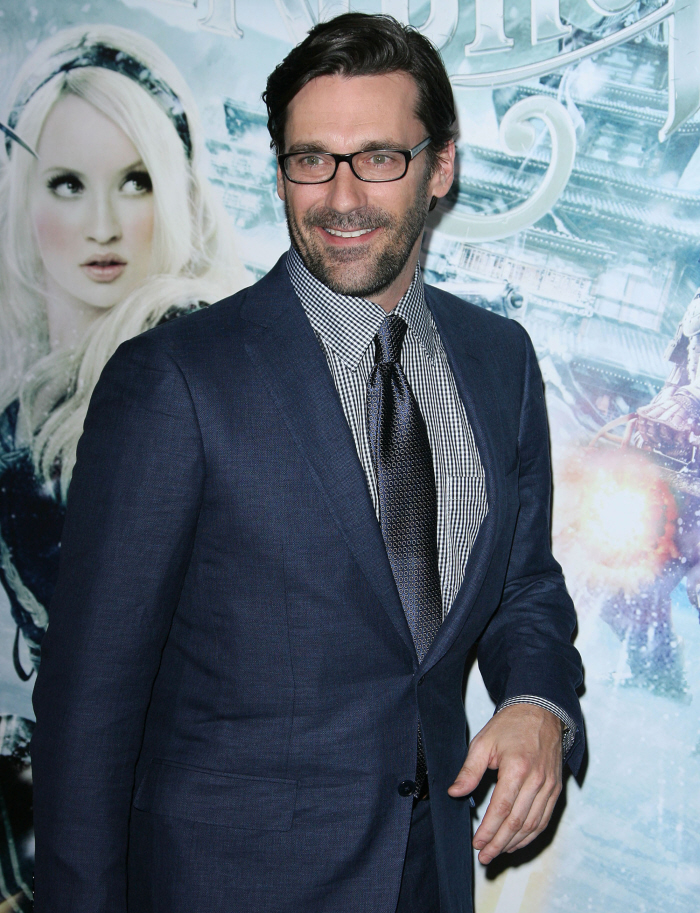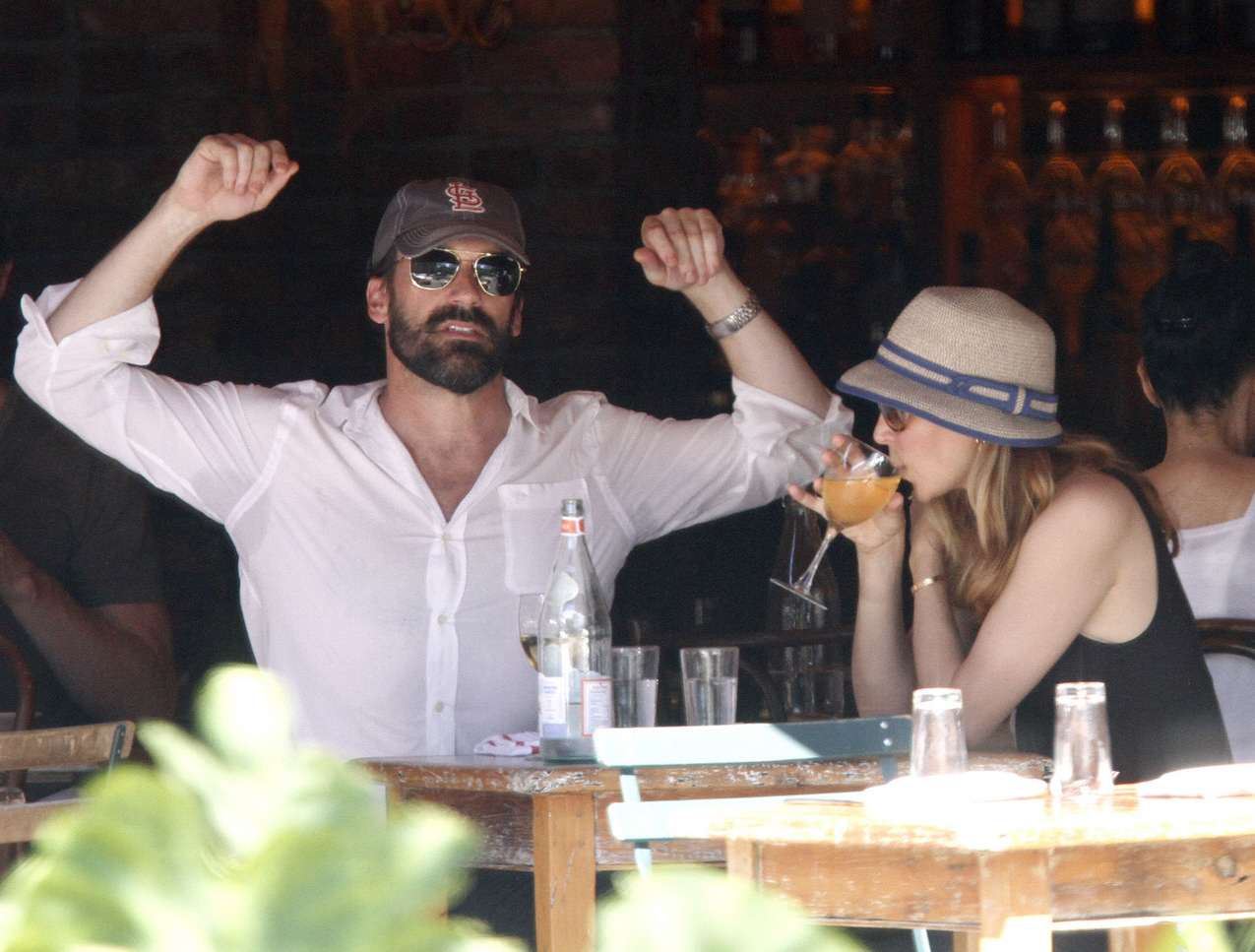 Photos courtesy of WENN and Pacific Coast News.