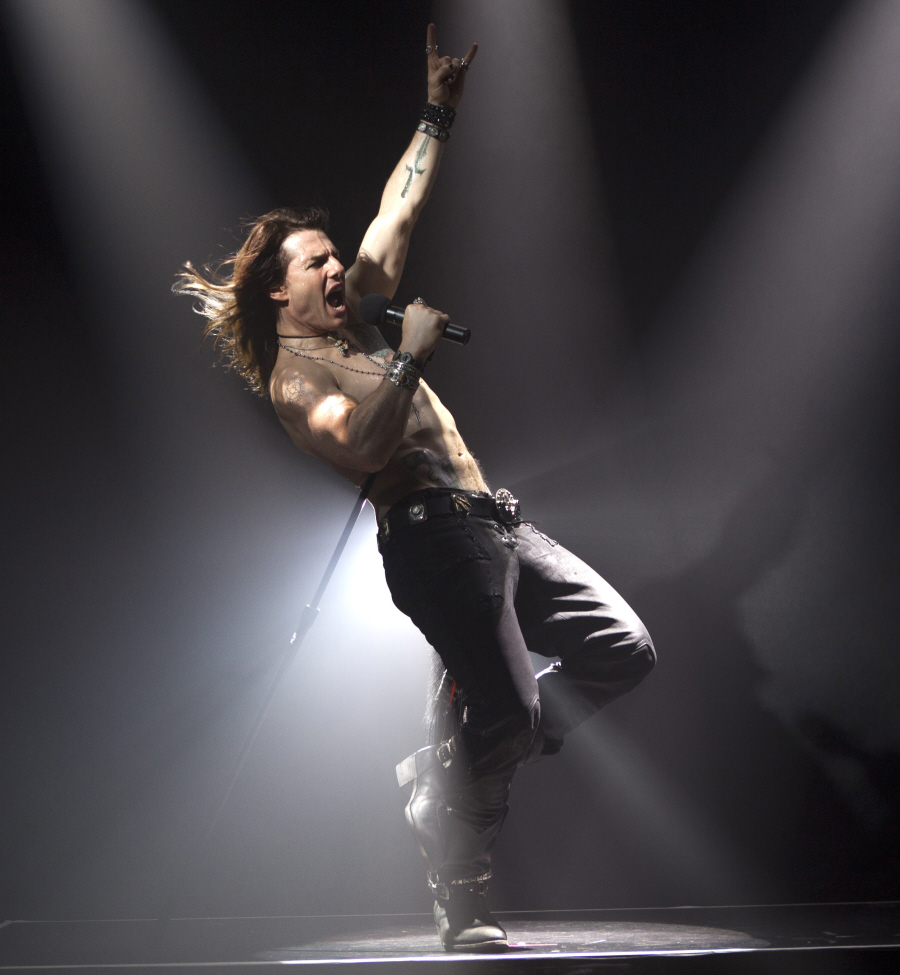 The past few years of Tom Cruise's movie-star existence has been many things but can easily be summarized as a case of trying too hard. He tries too hard to impress. He tries too hard to be taken seriously. And he tries too hard to convince us that he's a good four inches taller than his true height when it really shouldn't matter at all. Now In Touch brings us a story from the set of Rock of Ages, where Tom is (naturally) trying too hard to convince the younguns that he's just as cool as they are. Unfortunately for Tom, they're all rather preoccupied with laughing at his rock star lifts and various other ways that he's coming on too strong:
Top Gun? Try Top Grandpa! Yep, that's what Tom Cruise's younger castmates are calling the 49-year-old star on the set of Rock of Ages, where he is embarrassing himself by dressing like a teenager and trying to seem relevant, an on-set source says. While the once super-hot actor has been trying to get close to the cast and crew by introducing them to up-and-coming bands like Bon Iver and Odd Future, they're too busy making fun of him behind his back to be impressed by his efforts, the source adds. Anyone who has seen Tom dance on BET's "106 & Park" will have little trouble imagining his sad-but-valiant attempt to "connect" with the kiddies!
[From In Touch, print edition, July 25]
If you're unfamiliar with the above-referenced BET dance of doom, here's a bit of a refresher:
Poor Tom. If the guy just feigned a reclusive, enigmatic presence and hid out in his trailer, people would probably flock to him. Unfortunately, Tom is not capable of merely doing so, and he must actively seek out acceptance, which is an admittedly sad situation. Yes, Tom Cruise is hovering on the brink of a mid-life crisis of sorts, and he desperately wants to prove that he's still the biggest movie star in the world, which he obviously hasn't been for several years. Added into the mix of Tom's life cycle are a few key complications: (1) The bubble of celebrity wherein he has resided for multiple decades; and (2) The insanity known as the Church of Scientology. Obviously, Tom's not in touch with reality and hasn't been for quite some time (if ever); so at this stage, it's almost painful to watch him try to endear himself not only to younger audiences but also, if this tabloid article is to be believed, to his younger costars and crew members as well.
Meanwhile, the clock keeps on ticking, as his wife Katie reminded him by throwing him a surprise 49th birthday party at their Miami hotel earlier this month. Here's a few photos of Tom looking absolutely wiped out on the balcony. Take a nap, Tom!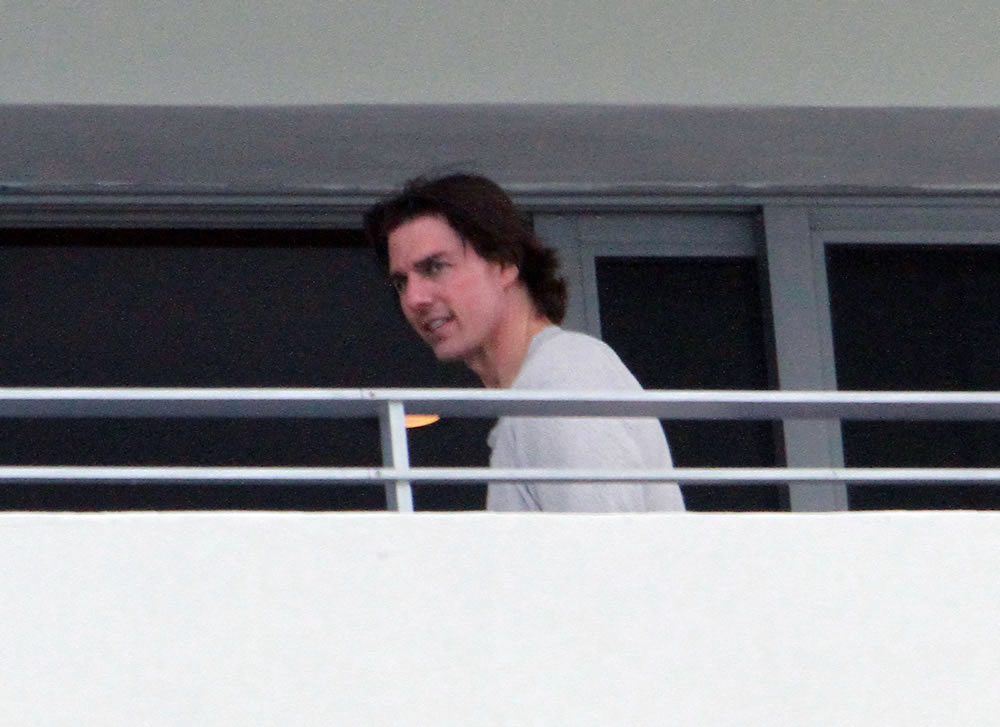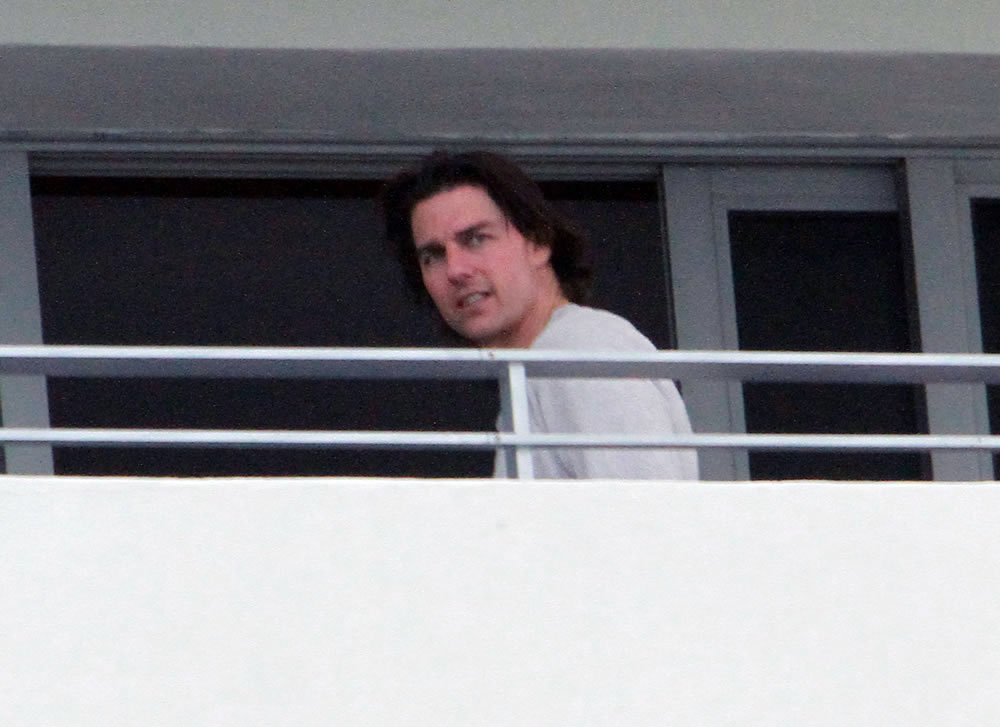 Photos courtesy of Fame Pictures