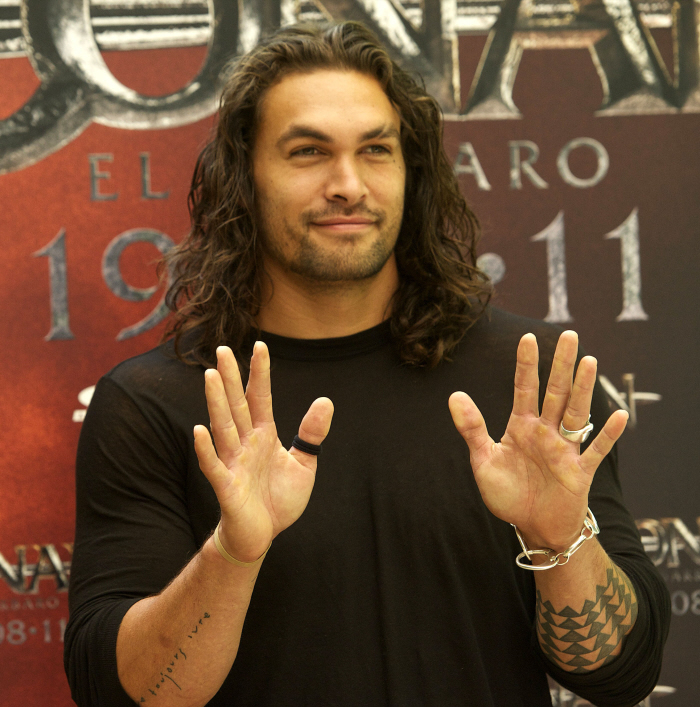 Here are some brand new photos of Jason Momoa in Madrid, Spain, during a photo call for the reboot of Conan the Barbarian. Sigh… I really need to see Game of Thrones, right? Either that, or I just need to acknowledge that Lisa Bonet just has THE BEST taste in men. I remember seeing photos of Jason from a few years ago, and back then, he seemed kind of beefier, right? Did he just recently stop with the weight training and started on yoga or something? Or does this tight black shirt not do his body justice?
As for the Conan reboot, I don't even know what to say. One of my dude friends made me sit down and watch the original Arnold one several years ago, and I still don't know what the big deal is. It's a pretty dumb story, and it seems like only men really "get" it. This new one seems to actually have some kind of basic plot, and they've added a lot more blood and gore. Here's the Red Band trailer… it looks… er… bloody. This is NSFW too, because of the gore and some nudity.
So… will women see this just because of Jason Momoa (and his constant shirtlessness)? Maybe.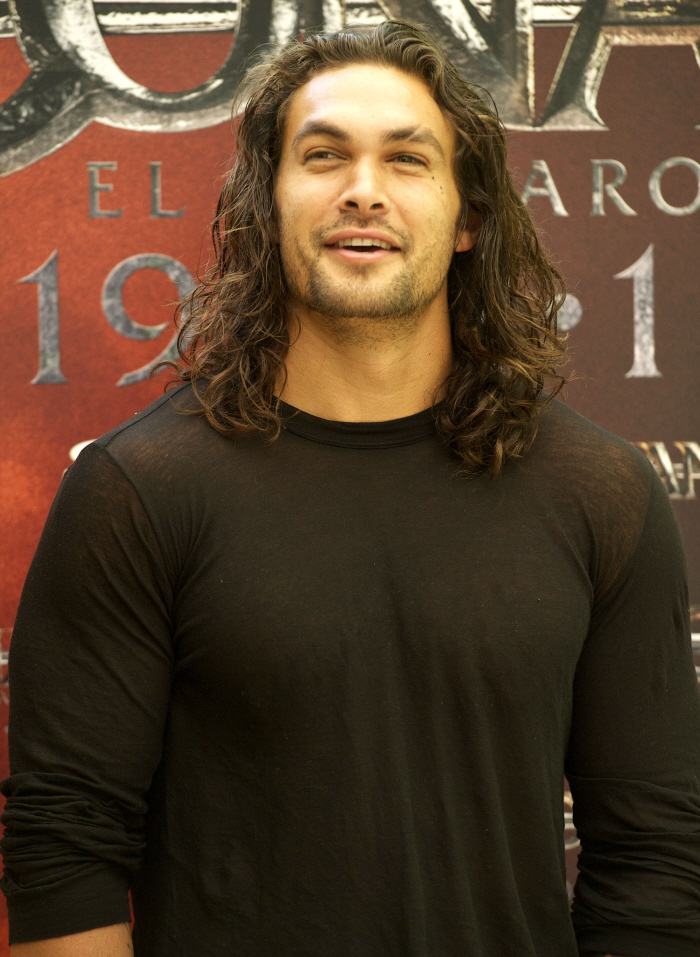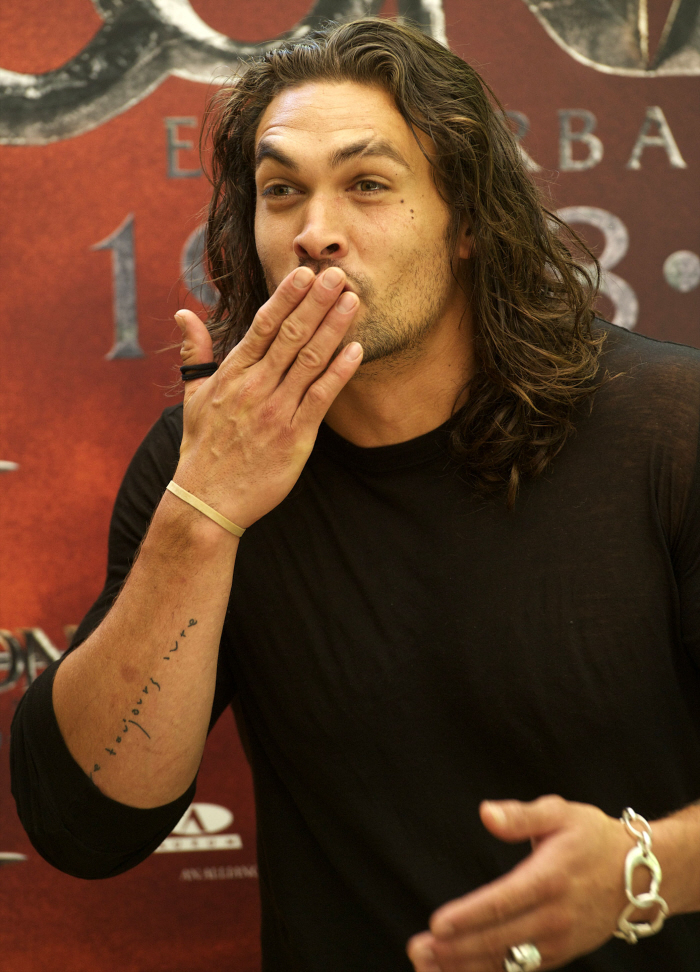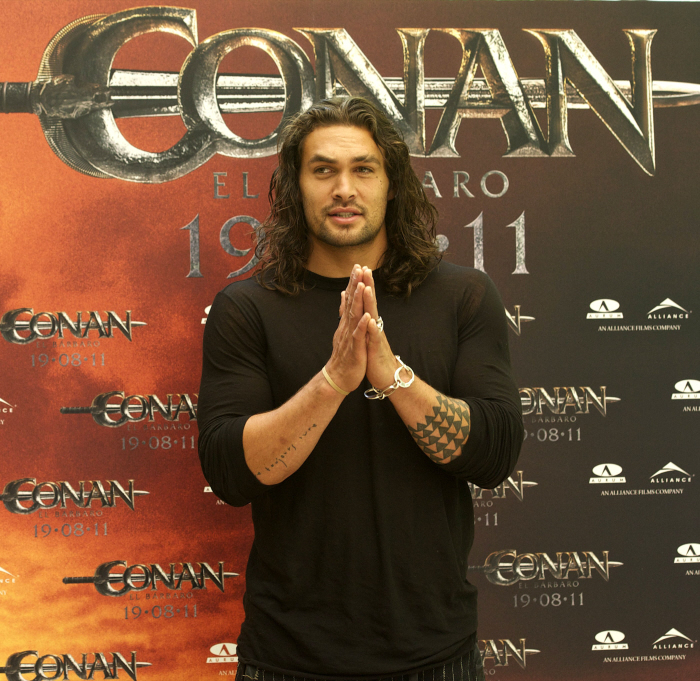 Photos courtesy of WENN.