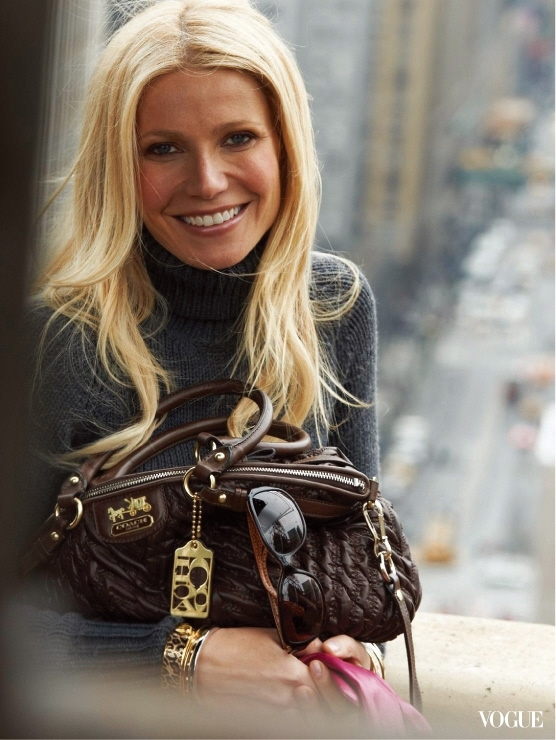 A few months ago, Dame Gwyneth Paltrow was named the new "brand ambassador" for Coach. Nevermind that Dame Goop doesn't know the meaning of the word "coach" (she only takes first-class, so as not to mingle with the peasantry), and nevermind that in her Coach-announcement interview, Dame Goop made it sound like she was given a Coach purse when she was six years old, found it tacky and has never used the brand ever again. All of that doesn't matter, because Dame Gwyneth is The Star! She's got an ad campaign! Of course, she probably considers this whole endeavor terribly down-market.
As for the ads – I like the full-on face shot, but the profile shot gives me the impression that Gwyneth is looking down at all of the Manhattan peasants and she's snorting with derision at their obvious poverty. Goop was photographed by Peter Lindbergh, and these ads are only going to appear in European and Asian markets, not American. Is that because in America, Goop's endorsement of a product does nothing? Does she only help a brand overseas? Goop is like the anti-Blake Lively, I swear. Blake is an accessible Mall Girl who only has a fanbase in America, and she's making the storied House of Chanel look budget and downmarket. Goop drips with elitism, is only popular outside of America, and is capable of making any moderately-priced product look like the next big (expensive) thing with one snort of derision. Blake and Goop totally need to trade places as far as their endorsement deals.
"The peasants still look so fat from up here. Snort."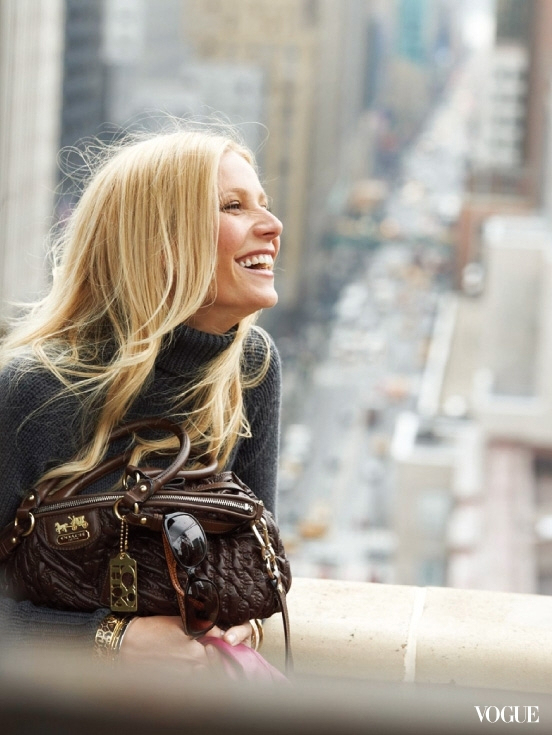 Ads courtesy of Vogue Taiwan.