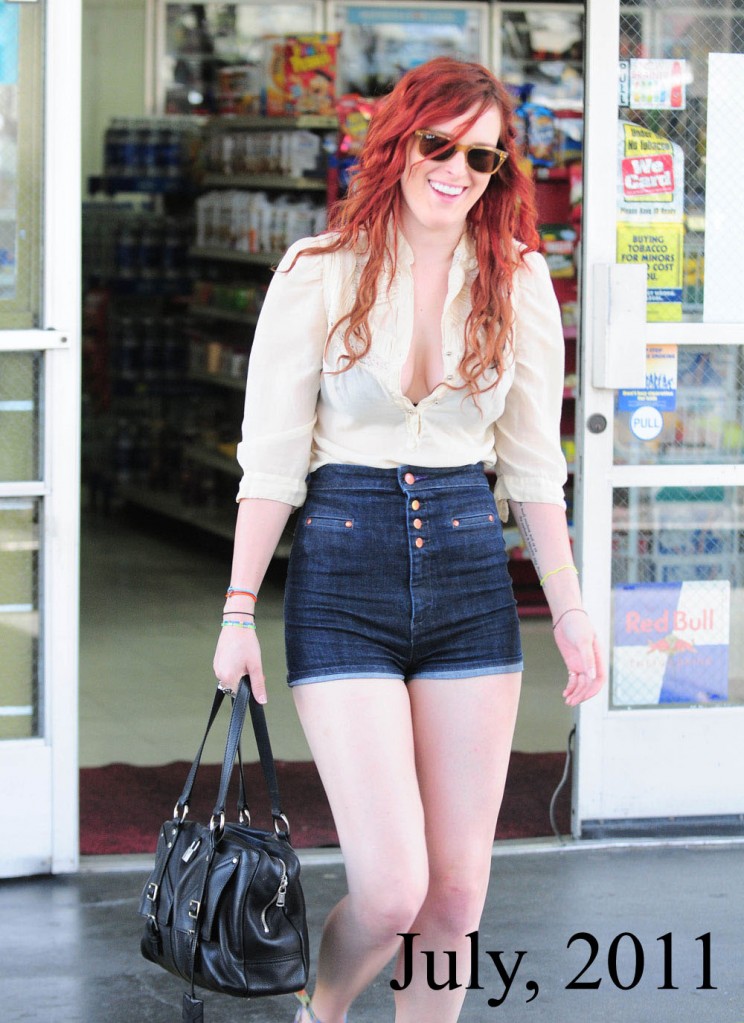 We've run Rumer Willis plastic surgery stories in the past, and people are divided as to whether she's had work done on her face, particularly a nose job. (See this story for before and after photos.) I do believe that she had a nose job years ago, but the verdict still seems to be out in that many of you commented that you didn't see it. Well according to the Enquirer, Rumer got bigger boobs too. They quote a surgeon who says she looks like she went from an A to a C cup.
"It appears to me that Rumer has undergone a breast augmentation, taking her from an A to a C cup," says renowned Detroit-based cosmetic surgeon Dr. Anthony Youn, who has not treated Rumer. "Her breasts fit her frame nicely, look soft and natural and don't appear overdone. If she had implants, her plastic surgeon should be patting himself or herself on the back!"
[From The National Enquirer, print edition, August 1, 2011]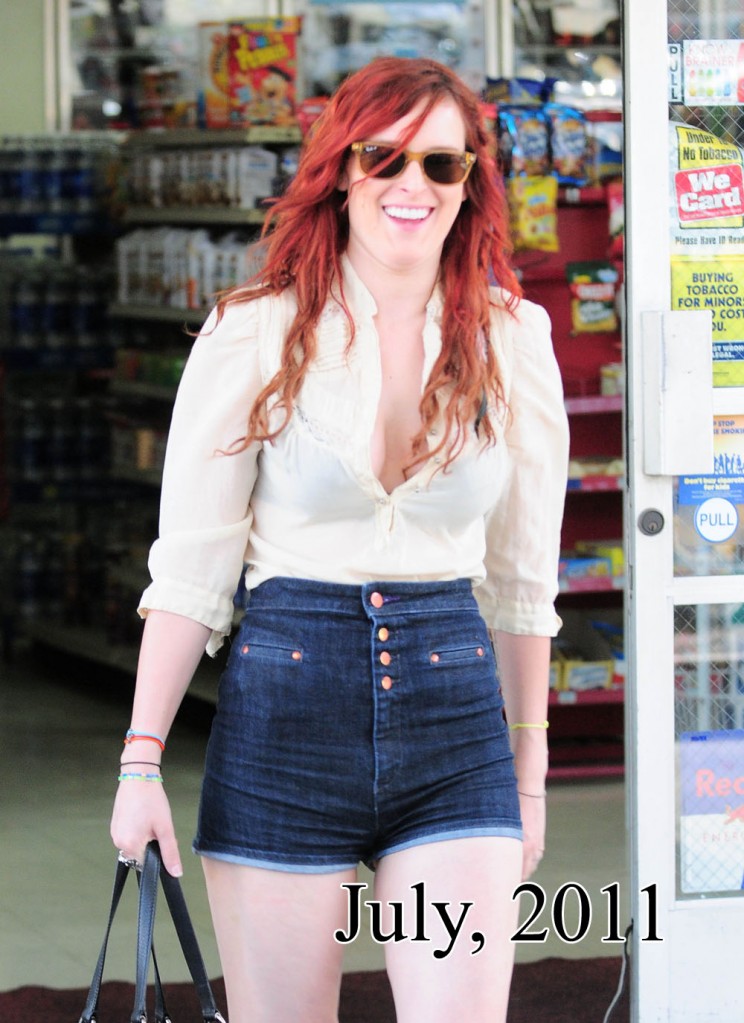 Here are some photos of Rumer in 2008, which could possibly convince me that this story is true when taken on their own and compared to the terrible outfit photos. (Photos of her in 2009 and 2010 don't show her boobs as well.)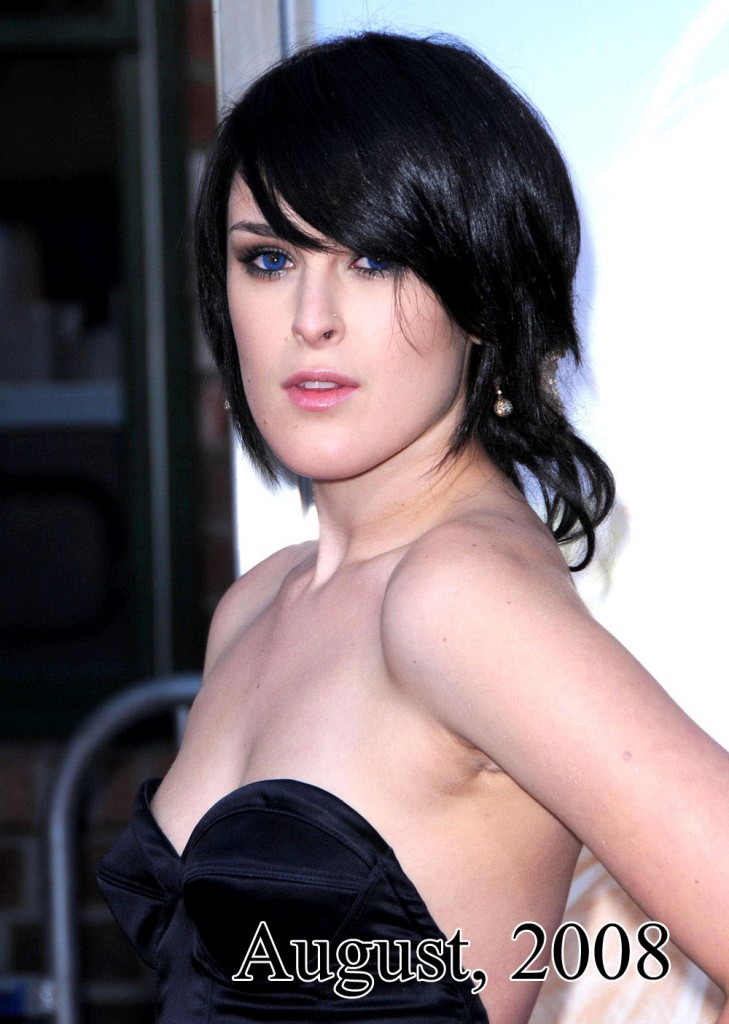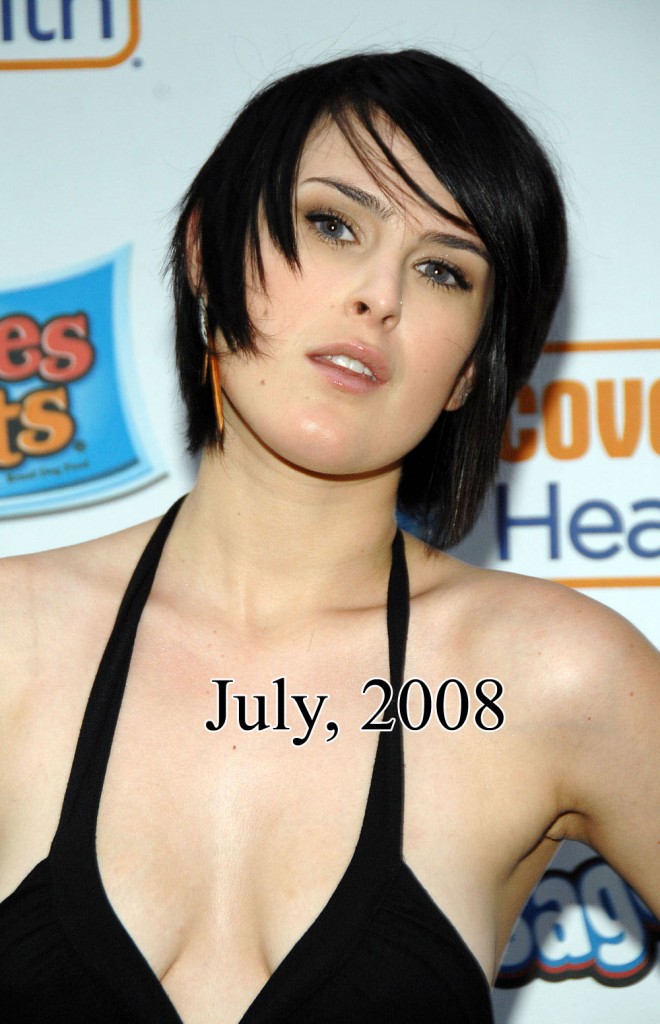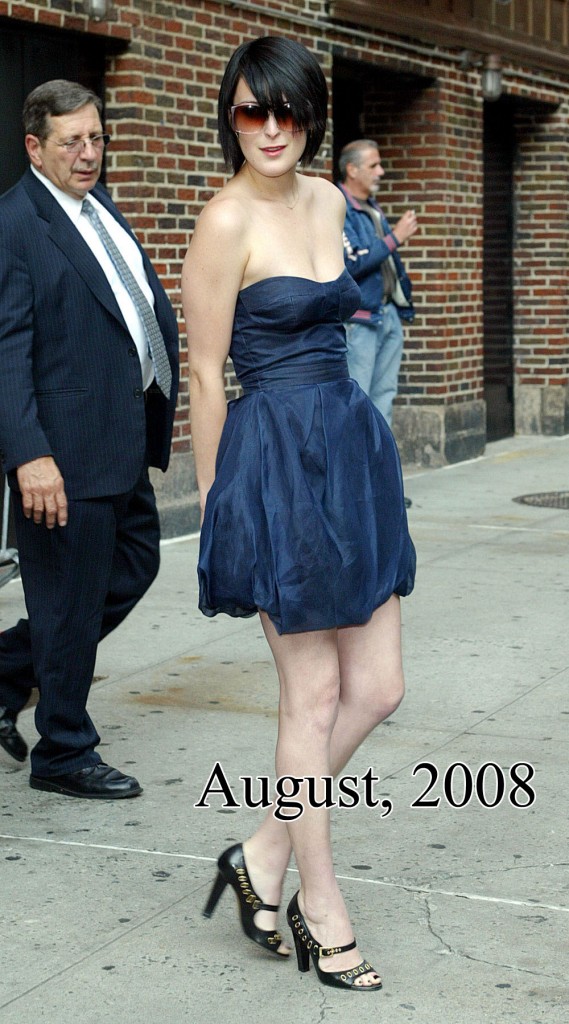 Then I found this other photo, taken before the other ones in 2008. Her boobs go up and down depending on her weight and the bra and outfit she's wearing, so it's possible she's just wearing a push up bra and/or chicken cutlet type inserts to go along with those daisy dukes in that recent picture. I wouldn't be surprised if she got a boob job though given how much plastic surgery her mom has.
Rumer got attention for dressing super fug and now she's getting attention for looking like she's had plastic surgery. She should wear ugly clothes she's hanging out of more often.