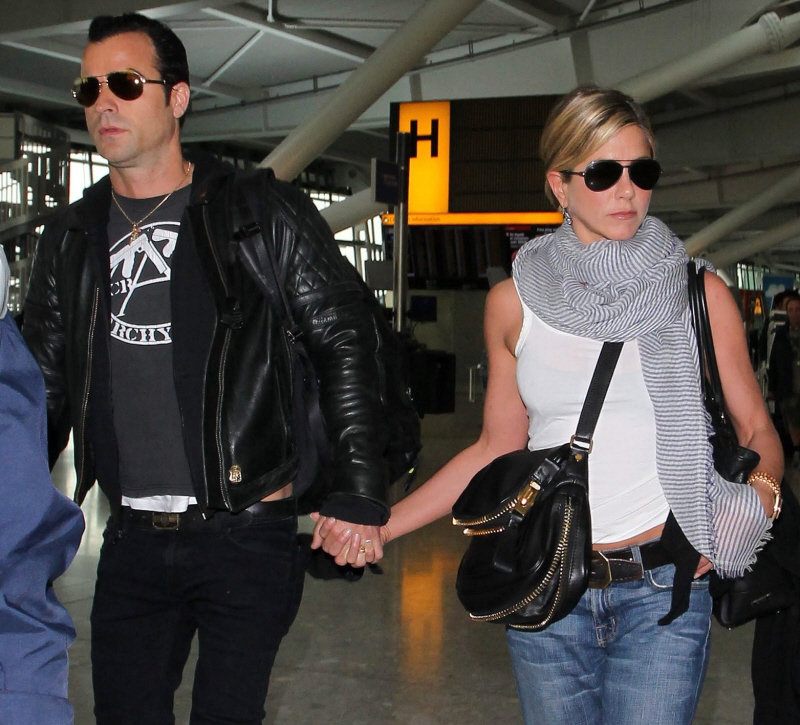 Before I get into what is making me eye-roll this morning, I just thought we'd start with one of the funnier "body language" assessments I've seen in a while. This comes from Hollywood Life's in-house "body language expert" Dr. Lillian Glass – because you can totally get a PhD in body language! It's like that show Lie to Me, only instead of solving crimes, you just look at photos of celebrities. Anyway, Dr. Glass tells Hollywood Life that these photos of Justin Theroux and Jennifer Aniston, two nights ago at a London club and then again yesterday at Heathrow, are very bad news:
"They are not like-minded. They are not in step with each other [at the airport] In the photos from the after party she's looking down and hiding her face. Justin is looking ahead. This is not a good match. Justin has tension in his face, and Jen has tension in her jaw. The fact that he is walking ahead and her stride is so wide to keep up isn't good either. If he was trying to protect her he'd have his arm around her, they'd be shoulder to shoulder. This doesn't foretell to anything good. There's a lot of discomfort in his hand, his hand is cupped — it means there's a lot of ambivalence."
[Dr. Glass's body language assessment, via Hollywood Life]
I noticed the tense, stony faces, but yesterday I just assumed that Aniston and Theroux were pissed off because the photographer was getting in their faces. And I don't believe that a sign of true love is walking in step with each other at all times. Sometimes the dude just has longer legs and walks faster, with bigger strides. It's not the end of the world.
Anyway, here's the eye-roll part. Us Weekly has an interesting "report" about what Justin and Jennifer were up to in London. Remember, Us Weekly has been getting a lot of "exclusives" about Jennifer's life recently. Almost like Aniston's publicist Steven Huvane calls them up and gives them exclusives on a regular basis.
Meet the family! Justin Theroux introduced girlfriend Jennifer Aniston to his documentarian cousin, Louis Theroux, in London on Wednesday night, an observer tells Us Weekly. After Aniston, 42, hit the red carpet premiere of Horrible Bosses, she and Theroux, 39, headed (hand-in-hand) to Shoreditch House, a swanky members-only club in London. According to the witness, Justin's cousin Louis joined the pair half an hour after their arrival.

"Louis obviously approved [of Jennifer]," the insider says. "It looked like they were having a great time, and they all seemed instantly at ease with each other. Justin looked proud of Jen and seemed quite manly and protective."

The trio enjoyed dinner and drinks together, and another observer told Us Aniston "was really chilled out and seemed blissfully happy."

When asked about her personal life on a Good Morning America appearance last month, the Friends star gushed: "Yes, I'm very happy… I'm extremely lucky, and I'm extremely happy."
[From Us Weekly]
Manly? Protective? Wow, Justin's move to CAA is really going well, isn't it? It's like how every article about Jennifer Aniston will somehow drop in "beautiful" or "gorgeous". Justin's new team must want him to have the "manly" and "protective" vibe, so they're going to repeat those words ad nauseum. Also: Justin was "proud" of Jennifer? Why? I don't understand this. Is the bar set so low for Justin's girlfriends that the sheer fact that Jennifer didn't fart at the table or drool on Louis Theroux mean that Justin was "proud" of her? Also, here's something interesting: guess who was at the Shoreditch House when this super-protective and manly family dinner went down? Aniston's publicist. He was photographed leaving the club behind Aniston and Theroux. Meaning, he witnessed the whole event, and he's the one who is pushing this whole manly and protective crap. Sidenote: Why does Aniston bring her publicist with her on so many of her dates?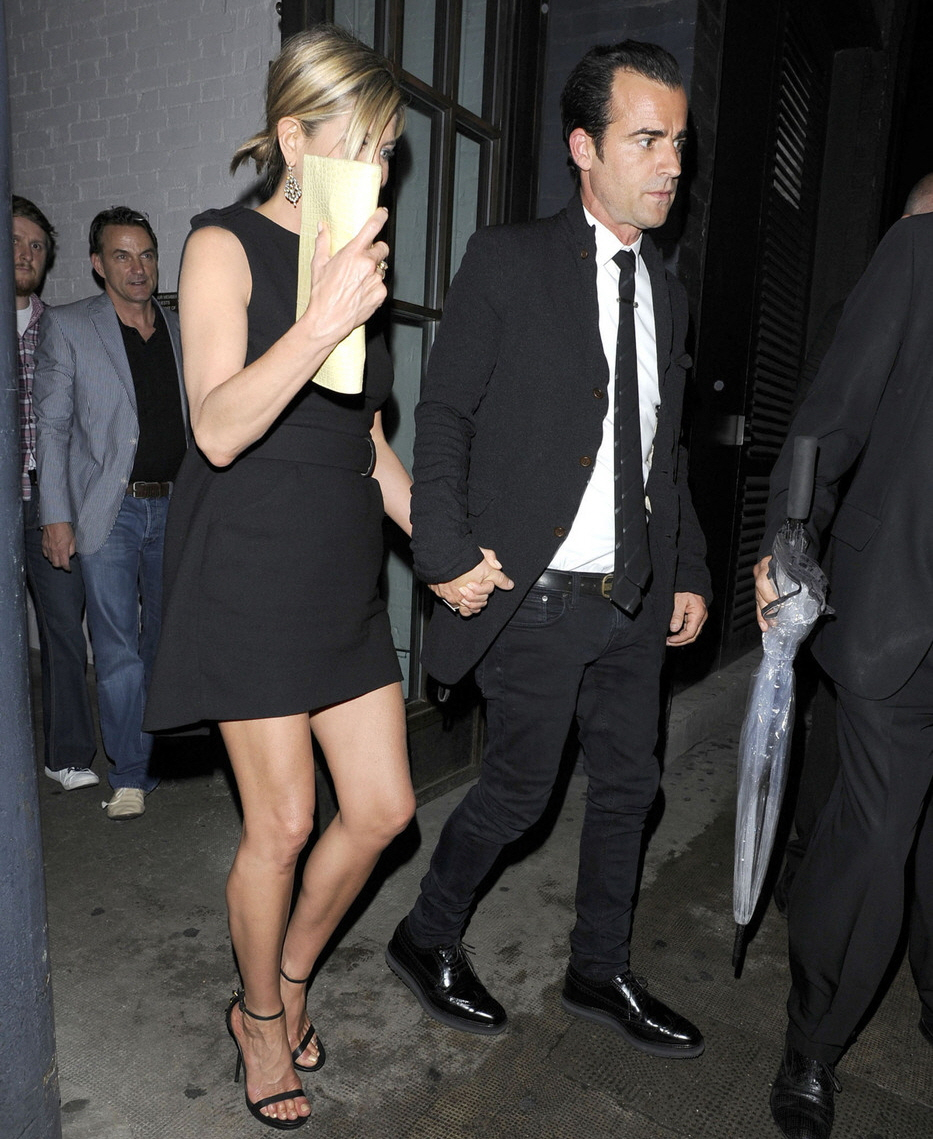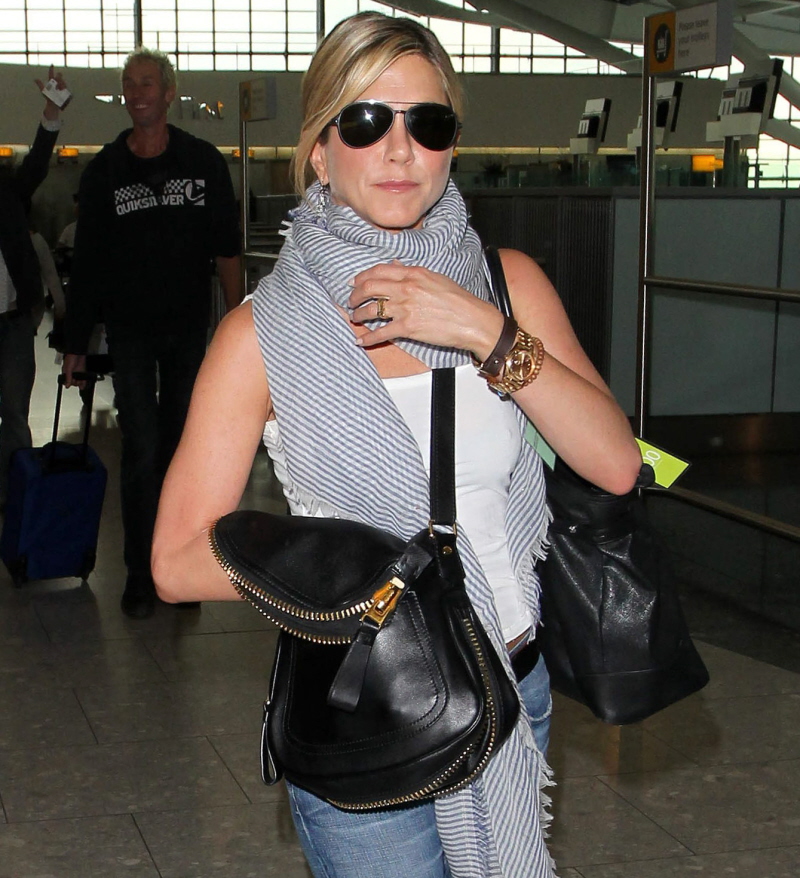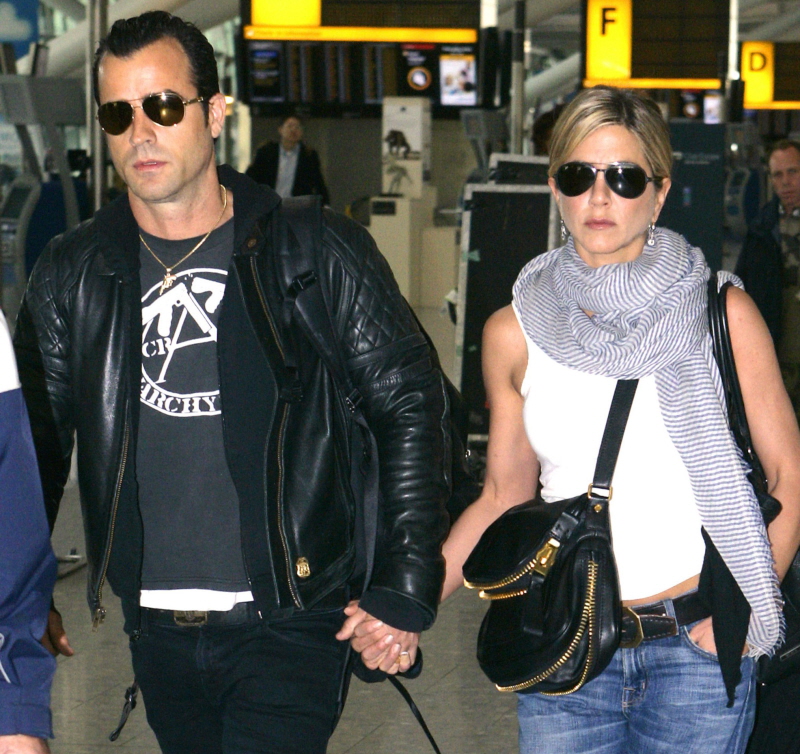 Photos courtesy of Fame & PCN.