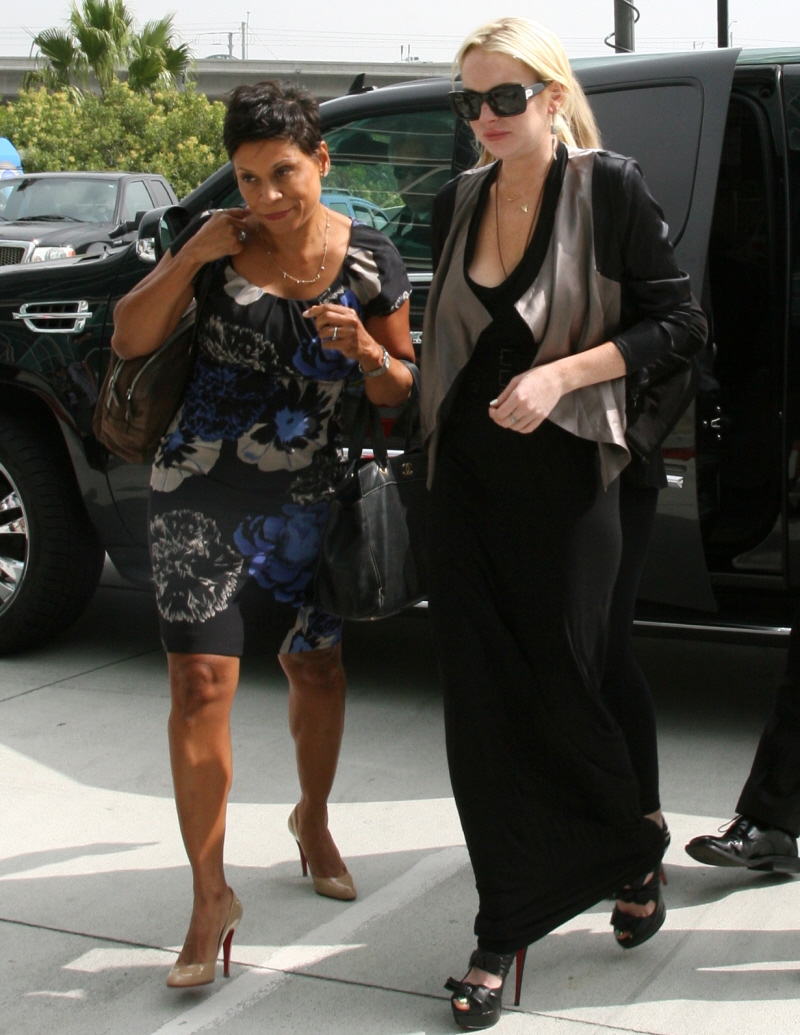 As we talked about yesterday, Linnocent was in court yesterday for a progress report on her probation. These are some photos from her entering and exiting the courthouse, which is pretty much her second home at this point. As for what went down at the hearing, guess what? She's a lazy crackhead who has barely fulfilled any hours on her probation, and she hasn't even started her mandatory psychological evaluation yet. Regarding that, Linnocent tried to claim poverty – it seems she no longer has insurance from the Screen Actors Guild, because she hasn't worked as an actress in a legit movie in so long. So, she's an uninsured crackhead, claiming that she doesn't have enough money to pay for her court-ordered shrink. She does this while wearing $1200-1500 Louboutin shoes. No joke. She's so, so dumb.
Anyway, there was this interesting little story from TMZ after Linnocent's appearance was over. I've noticed that lately, it seems like TMZ has stopped buying every single little crack lie from Team Linnocent, and the pro-crackhead propaganda has significantly slowed down. But this one is old school – Team Linnocent thinks that her probation officer is "out to get her". Because she's a crackhead martyr.
The probation officer who asked Judge Stephanie Sautner to violate Lindsay Lohan's probation was called on the carpet by the judge, who said the officer was totally inaccurate and the judge strongly implied the probation officer was unfairly gunning for Lindsay.

The probation officer wanted to violate Lindsay's probation for 3 reasons, based on the probation report obtained by TMZ.

– Lindsay did not pay $3,900 in fees for her community service. But probation was wrong, because the fees are accrued over a 3 year period, and, as Judge Sautner wrote in the margins of the report, "Probation concedes $3,900 is not currently owed."

– Lindsay did not return the call of the probation officer. Again, the probation officer was wrong. As Judge Sautner wrote in the margins, "Probation now states [Lindsay] phoned 3 times on 6/15 and left message."

– Lindsay did not present proof to the Probation Department that she was enrolled in her community service program, the shoplifting program, and the psychological counseling program. Again, the probation officer was off base. The judge wrote, "[Lindsay] was ordered to provide proof to court on 7/21 — not to probation."

The probation officer has been trying to get several judges to find Lindsay in violation of her probation for a while now and have her thrown in jail, and people connected with Lindsay think the probation officer has an ax to grind.
[From TMZ]
It sounds like Linnocent's probation officer was just looking to get her bounced on a technicality. Little did he know that Linnocent lives by technicalities, and she's got this sewn up. Even if she was found "in violation" of her probation – which, let's face it, is inevitable – the legal system will still do nothing. She'll be able to get out of it.
By the way, I was wrong yesterday – Linnocent did have her crack tittays out. She just covered them temporarily with the fug vest. AND her lips were freshly inflated. I swear, she gets them done before every court appearance. She's so… inappropriate.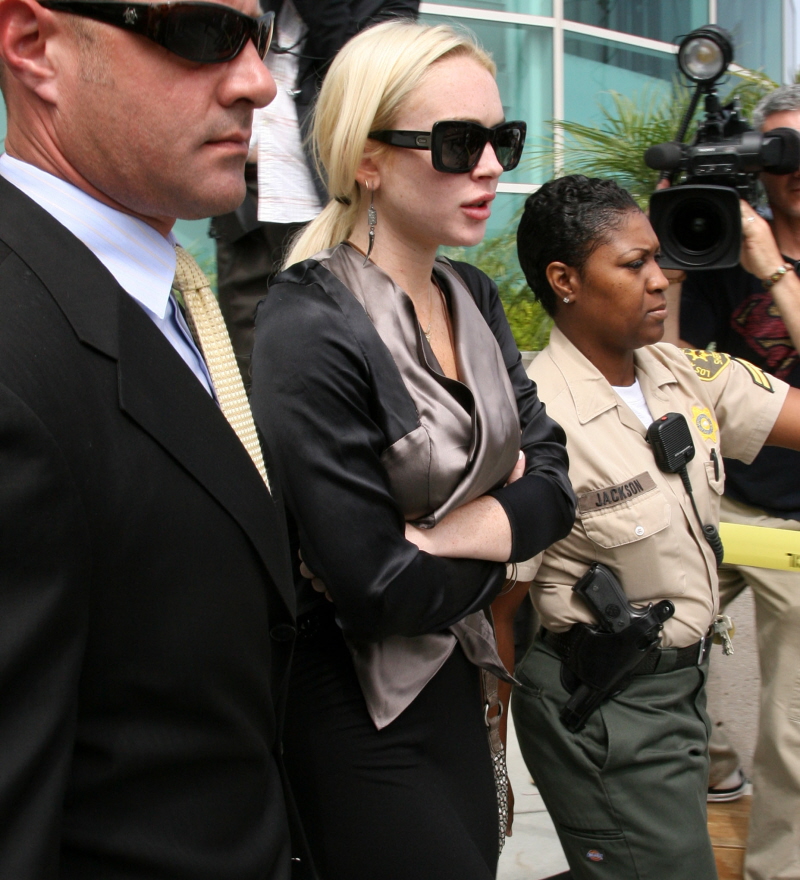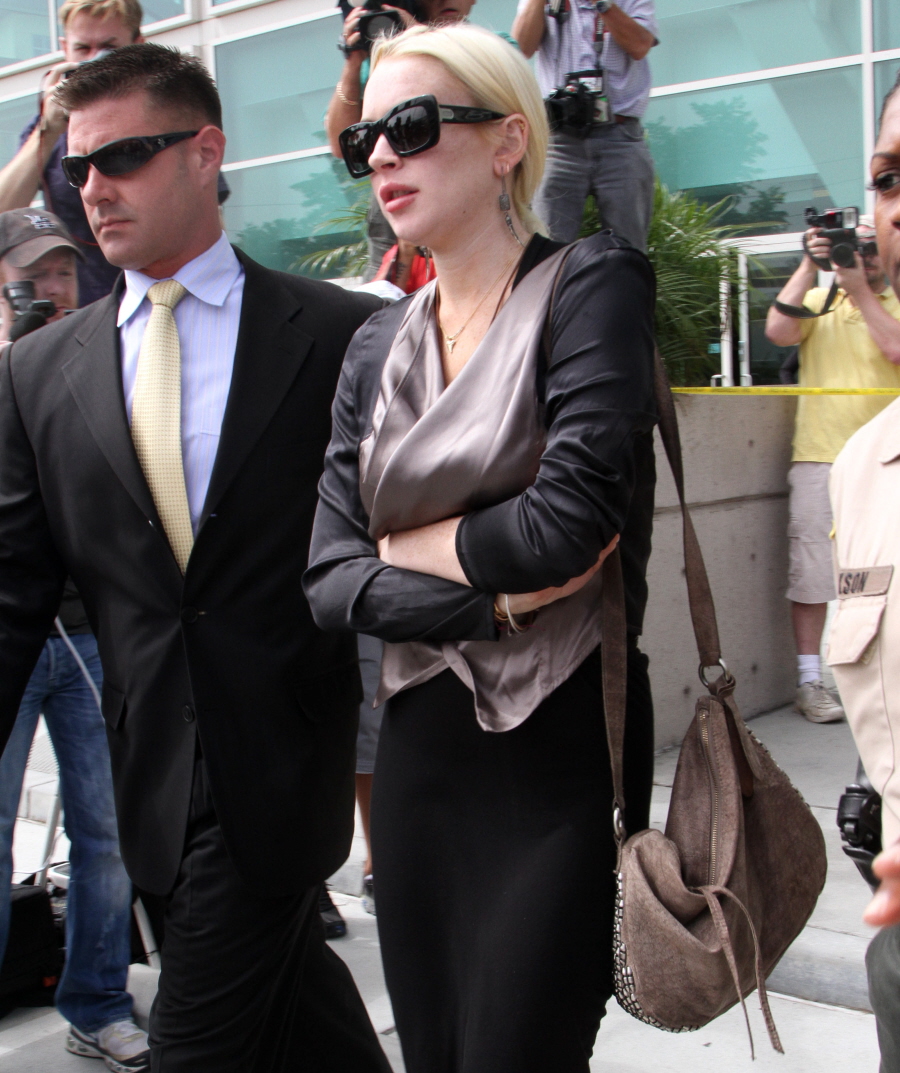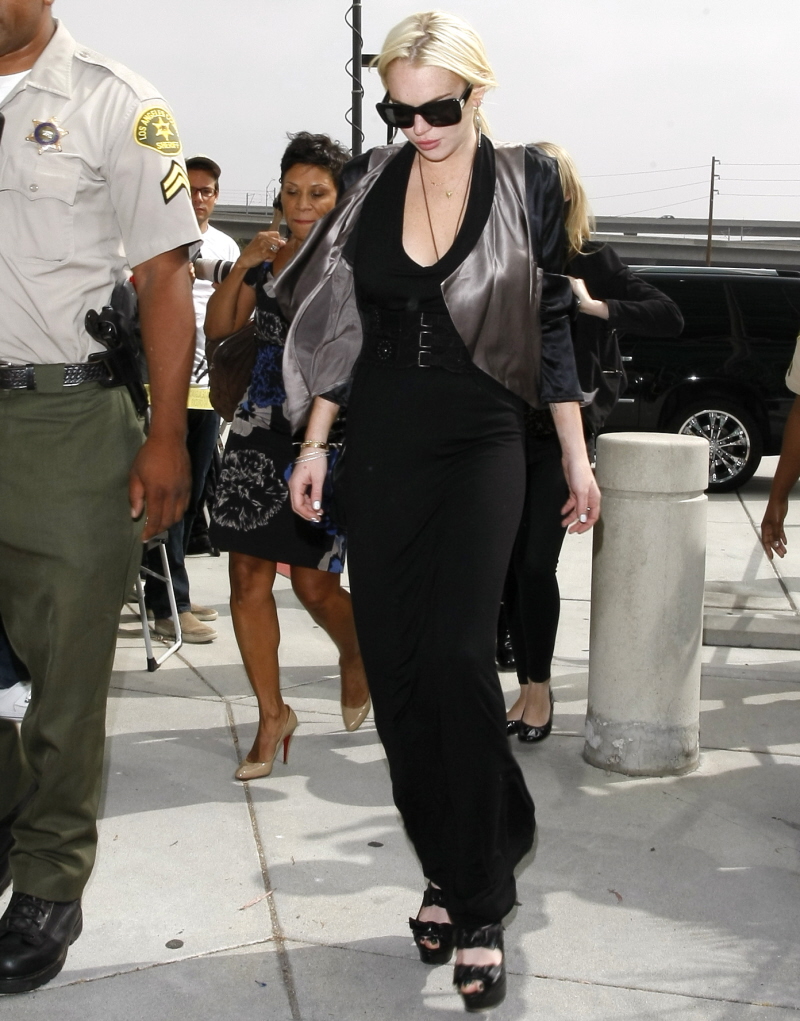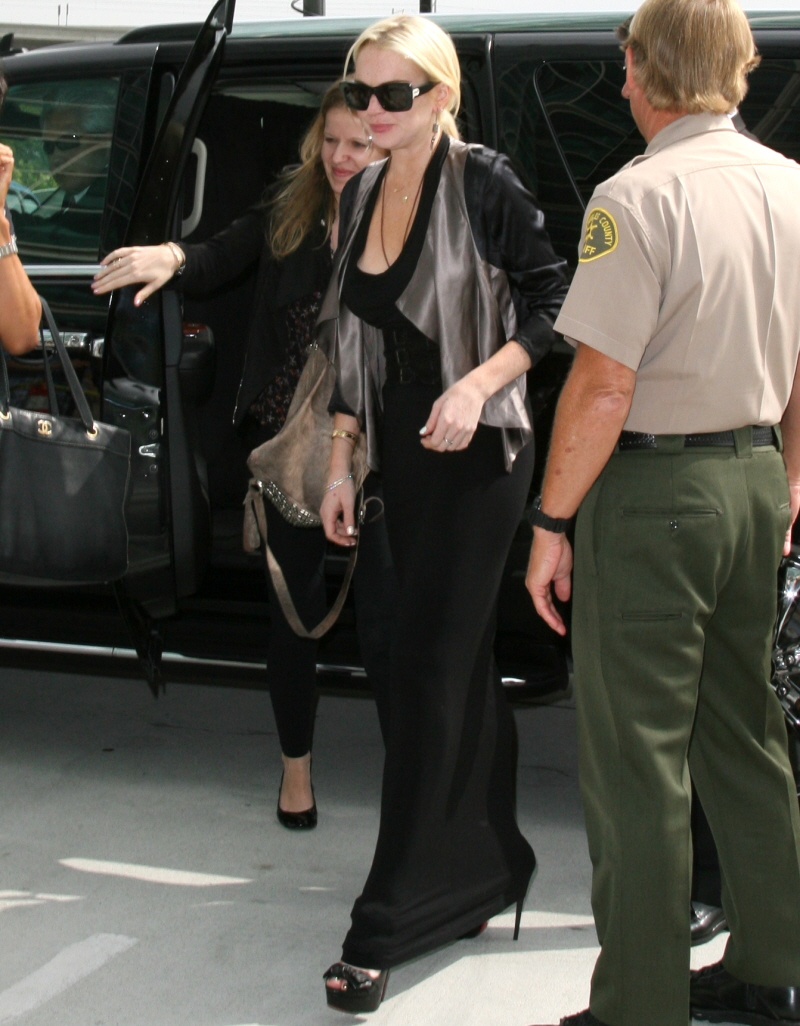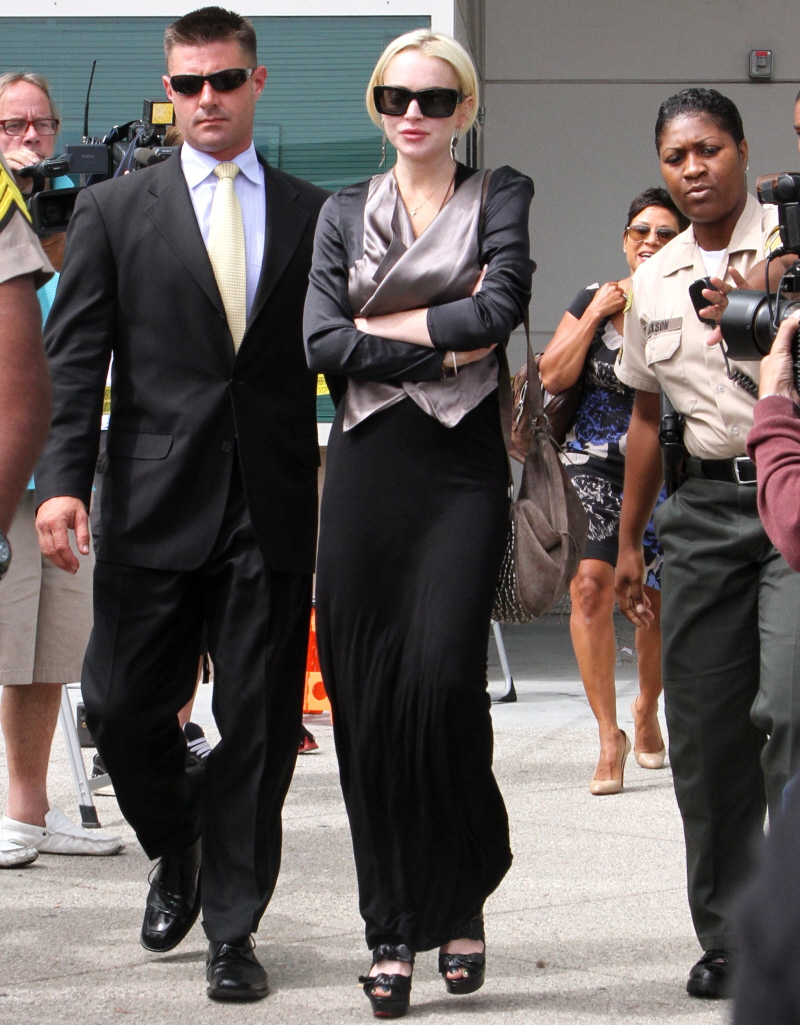 Photos courtesy of Fame.